Choosing the best general contractor for your kitchen and bathroom remodeling project is essential to having a hassle-free renovation experience.
We want to make it easier for you when you search best kitchen remodeling or bathroom remodeling near me. So, we have gathered the best remodeling companies in Urbana for your convenience.
There are over 100 kitchen and bathroom remodeling companies with some showrooms in the entire Illinois region and over 1000 freelance contractors, kitchen designer, and bathroom designer. Try not to get more than 5-6 estimates from remodeling contractors since all of them will have to visit your house to give you an estimate or probably meet you in their showroom to go over the kitchen design – bathroom design along with the cost of renovation.
We researched construction companies in Urbana. So, zoom in on these 10 remodeling contractors in Urbana in Illinois, based on their reviews, average pricing, and project management capabilities.
New Prairie Construction Company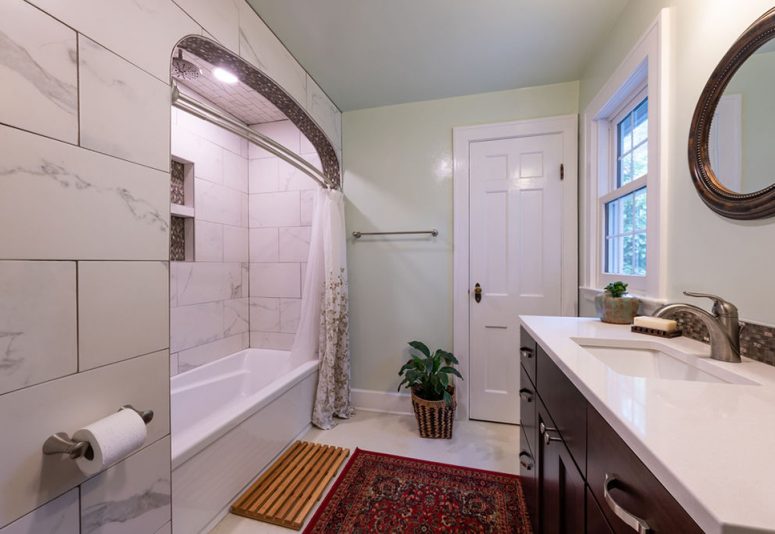 New Prairie Construction Company is a general contractor company that was established in 1988. The company has since been offering a wide range of renovation services to the residents of Central Illinois including Urbana.
It is a fully insured company that houses licensed professionals only. In 2015, New Prairie decided to expand its services by designing and installing solar systems to promote sustainable ways of living.
The firm is EPA certified, A+ rated by Better Business Bureau as well as recognized by several reputed organizations like Midwest Renewable Energy Association, Window Preservation Alliance, etc. It is also the proud winner of multiple awards. 
New Prairie Construction Company Reviews
It has been a real pleasure working with you on our major remodeling project. Your work product is excellent and your organization skills are apparent. The attitude of everyone at NPCC has always been warm and friendly. Even though Covid threw us all a curve, you quickly and successfully worked around it. Your advice, when we had to consider alternatives, was always very helpful. Thank you all.
4th Stud Construction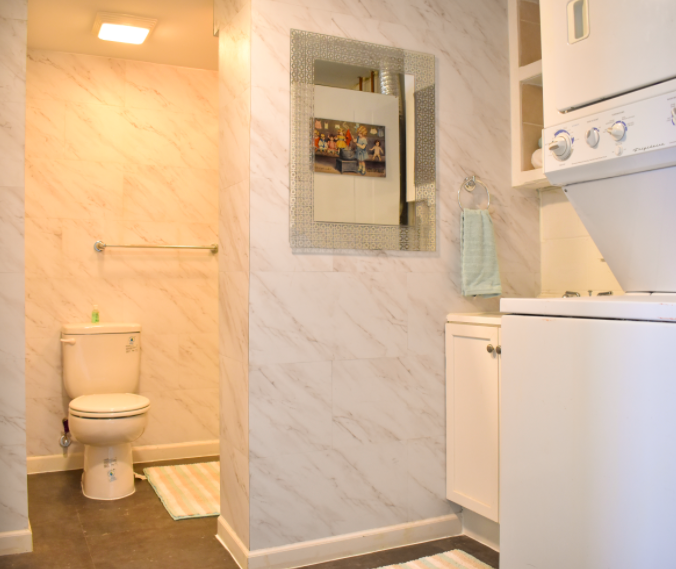 4th Stud Construction is a well-known home improvement company in Urbana, Illinois. It offers services like repair and handyman tasks to complete home makeovers.
Drop a message, or call them to get a free quote.
4th Stud Construction Reviews
We hired 4th Stud Construction for minor jobs that were very time consuming. All work was completed in a timely manner and with excellent results. It is very hard to find someone with the skills and expertise to handle any job presented to them. I highly recommend.
Smith Custom Tile and Construction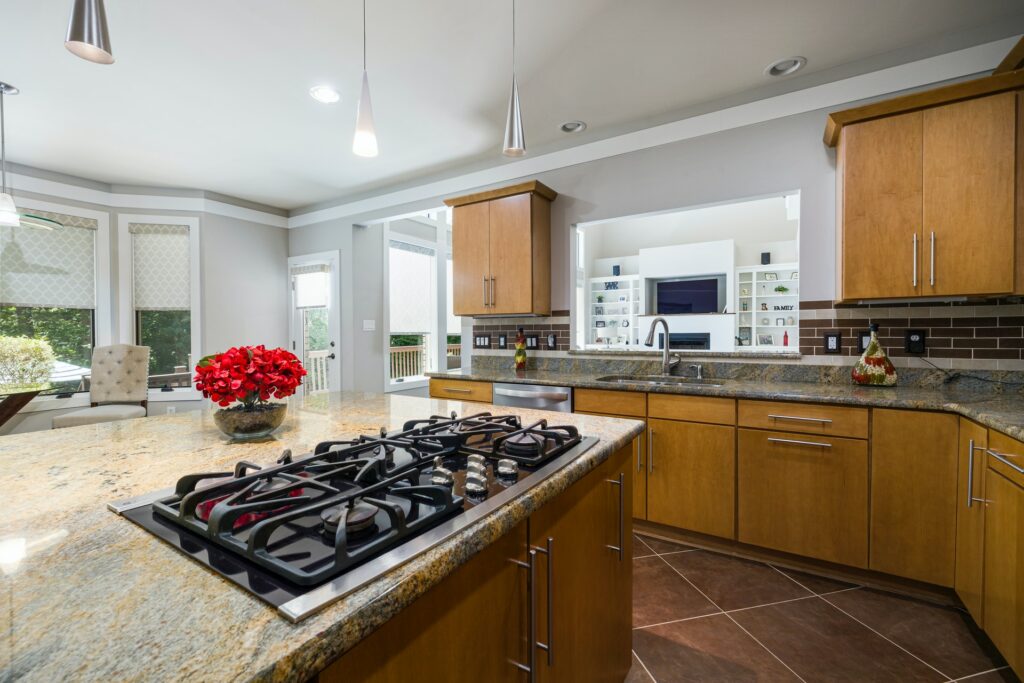 Smith Custom Tile and Construction is a general contractor and home remodeling company in St. Joseph. It serves Ogden, Urbana, Champaign, Mahomet, and its nearby areas. 
The firm offers services for customized kitchen and bathroom remodeling, flooring, cabinetry, tiling, decking, etc.
Smith Custom Tile and Construction Reviews
Nolan did a beautiful job of removing our old tub and shower and then tiling and turning the area into a beautiful shower. He did it all within 2 weeks! I got 3 quotes for the job. His wasn't necessarily the cheapest, but his quote was the most thorough and he pointed out things that others did not. I would highly recommend this company for your tiling and construction needs!
Spectrum Design Group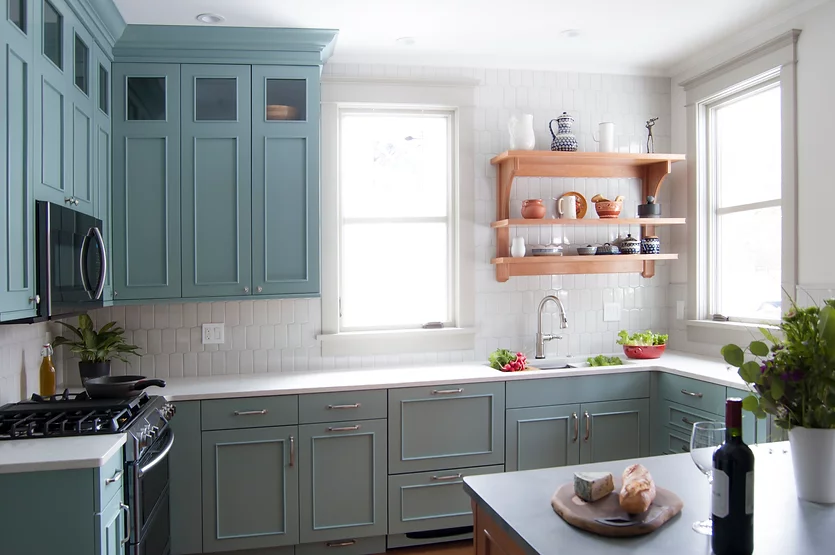 Spectrum Design Group is a home remodeling company based in Champaign, IL. It offers services for bathroom and kitchen remodeling, and interior designing. The firm is affiliated with Better Business Bureau and has won the Best of Houzz Service Award in 2018, 2019, 2020, and 2021. 
Spectrum Design Group Reviews
What a wonderful experience we had working with Spectrum Design Group. They were incredibly easy to work with. Kept to our schedule, and worked with us on all the details that concerned us. We appreciated their drawings and the three-dimensional models they used to help us understand how the space would change with different design options.

They priced the design and construction expenses and we came in within budget. Overall, an outstanding experience. I recommend Spectrum Design Group with considerable enthusiasm.
Darcy Bean Custom Construction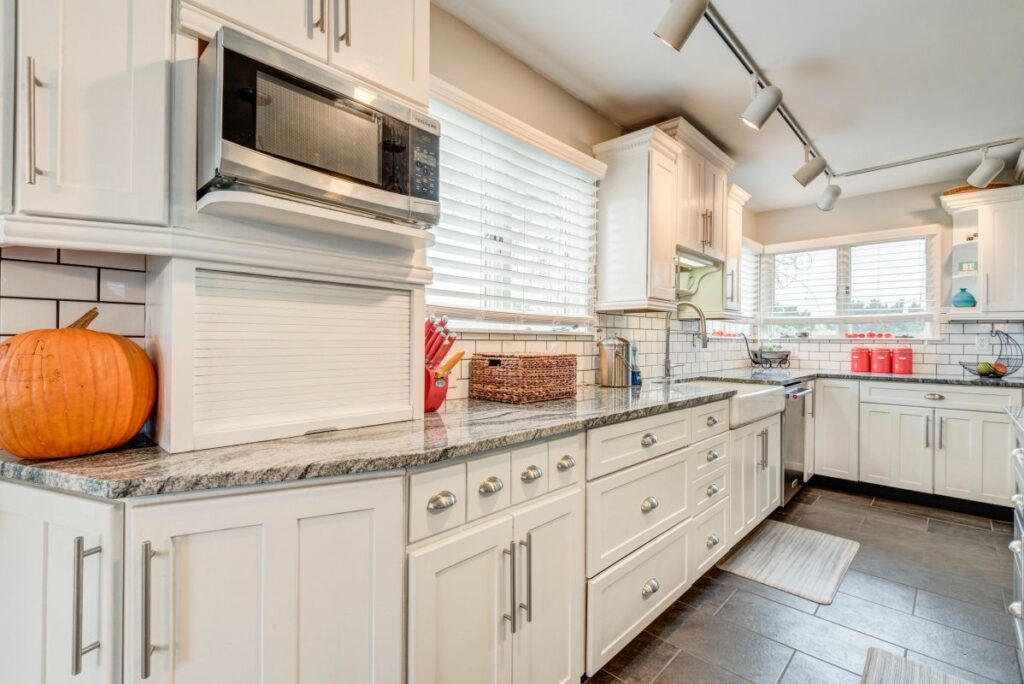 Darcy Bean Custom Construction is said to be one of the best remodeling companies in Urbana, IL. It offers services like construction jobs, kitchen remodeling, bathroom remodeling, room additions, and so on. 
The firm serves Champaign, Mahomet, and its surrounding locations. It has won several accolades like the Best of Houzz Service Award 2019, Best of Houzz Service Award 2018, Best of Houzz Design Award 2018, and Preservation and Conservation Assn Heritage Award in 2002, 2004, and 2005.
Darcy Bean Custom Construction Reviews
Have known Darcy since high school. He built a gorgeous home for us in 2000, and did a magnificent job. The quality of work was exceptional, with a great deal of creativity going into the build. His team just finished a remodel project for us of a 60 year old home with many quirks. It was a challenge, and now the home can be lived in again. Darcy and his team's craftsmanship are remarkable.
Kari Beckett Design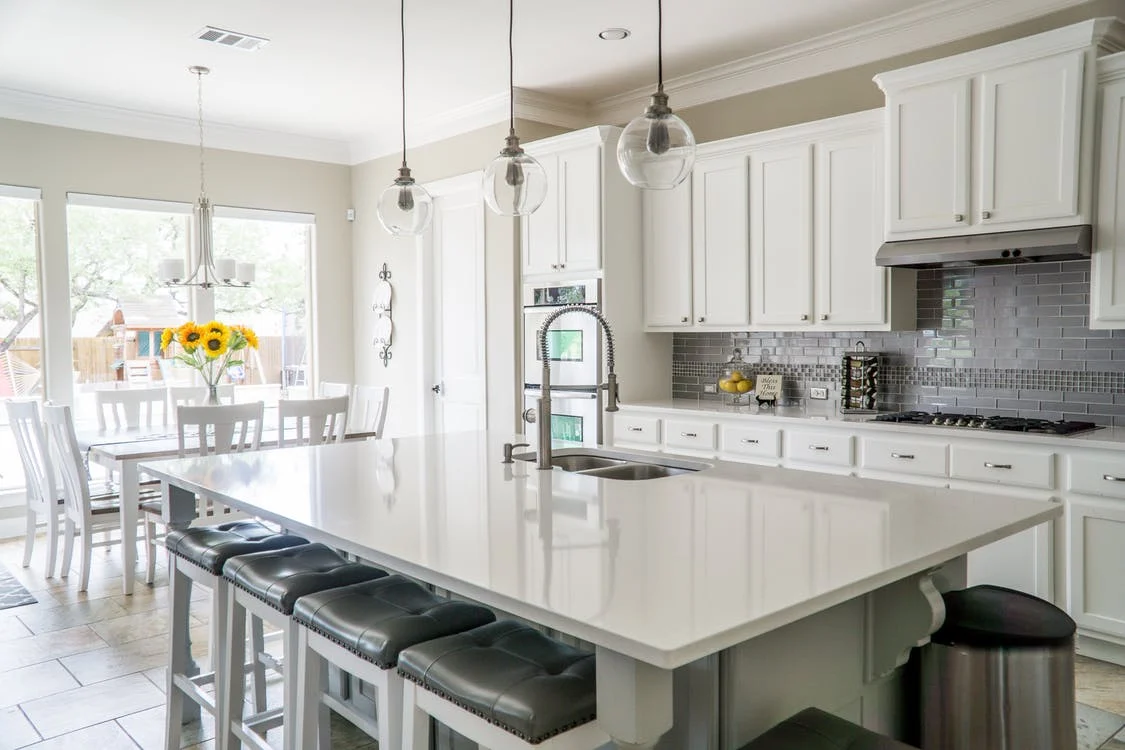 Kari Beckett Design is an interior design firm based in Urbana. The firm specializes in kitchen and bathroom designing services. It also caters to commercial clients as well as takes up residential projects. The firm serves Champaign and its nearby locations. Kari Beckett Design also offers e-design services to US and Canada. 
Kari Beckett Design Reviews
Kari designed and styled our family room in our new home! She listened to what I wanted and created the perfect room for us! It is beautiful, relaxing, and inviting! Can't wait to have our next room designed!!
Lyons Kitchen Remodeling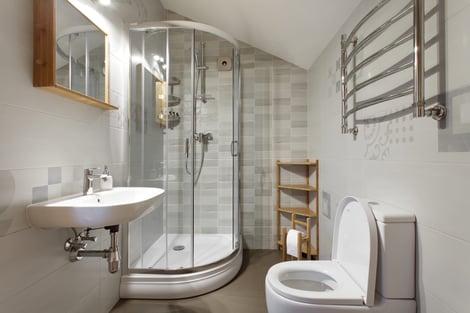 Lyons Kitchen Remodeling is a kitchen remodeling contractor company in Urbana. It is based in Champaign. The firm also offers full residential remodeling service, bathroom remodeling, living space remodeling, and cabinet installations 
Lyons Kitchen Remodeling Reviews
Excellent quality remodeling services, recommended A++
Kitchen-Bath & Cabinet Co.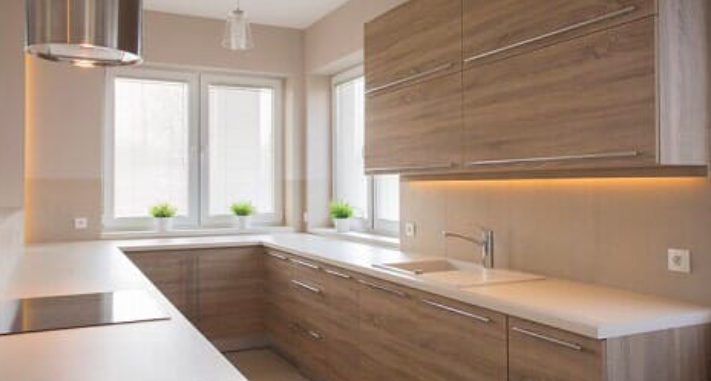 Kitchen-Bath & Cabinet Co. is a kitchen and bathroom remodeling company located in Champaign. It has been serving the residents of Urbana and its surrounding areas for the last 30 years.  The firm offers sleek and premium countertops, fixtures, and cabinets. 
Kitchen-Bath & Cabinet Co. Reviews
I can't say enough about Bruce's knowledge and follow up throughout the design process. I will not forget that Bruce drove down to Sullivan after work hours in a snowstorm to pick up a cabinet and deliver it that night. If we ever remodel our kitchen or when we purchase a new house, you will be the only company we work with. Thank you.
Armstrong Builders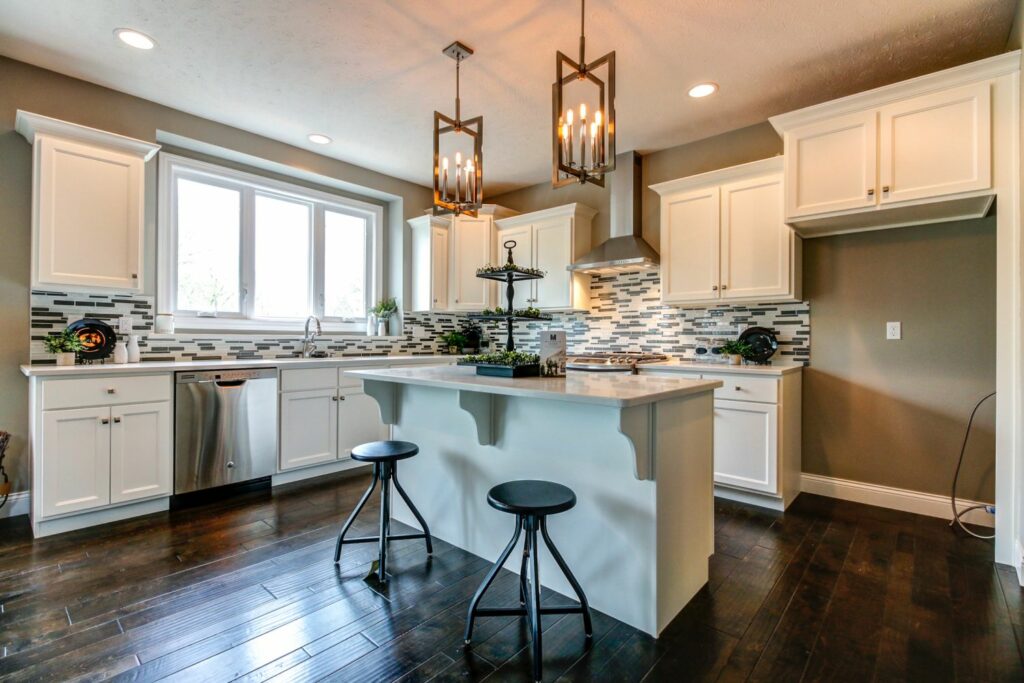 Armstrong Builders is a remodeling company situated in 2 locations – Bloomington and Champaign. It serves the Champaign-Urbana region. The firm offers customized homes at great deals. 
Armstrong Builders Reviews
The Armstrong team was fantastic! Tom was able to help incorporate and find a balance between my expensive imagination and our very real budget with beautiful results while we were living 250 miles away. The quality of work and attention to detail is evident throughout. Armstrong stands by their work and has someone out quickly to address any 'hiccups'. We saw a lot of houses, but the Armstrong team went above and beyond to build and make it OUR beautiful home.
Freeman Construction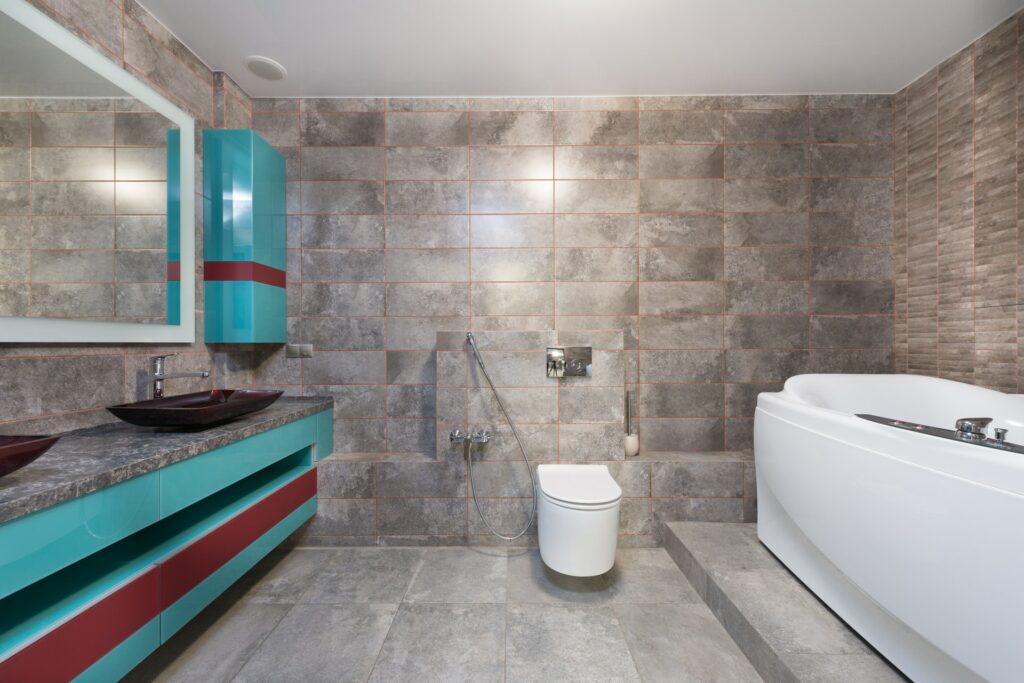 Freeman Construction is a full-fledged remodeling company in Urbana.  It provides a wide range of services like kitchen and bathroom remodeling, new home construction, roofing, room additions, patio, decking, etc.  The firm extends its services to the residents of Urbana-Champaign and its surrounding areas. It is a certified company and is accredited by Better Business Bureau. 
Freeman Construction Reviews
Last summer my front porch started to buckle. Freeman Construction had done work at my mother's house so I contacted them to do the repairs. The issues were more extensive than it first appeared and required an extensive reconstruction. Jerry kept me informed every step of the way and his workers were all professional. The finished product is beautiful! I get compliments on a regular basis.