Home » Top Bedroom Layout Ideas That Will Transform Your Space
Top Bedroom Layout Ideas That Will Transform Your Space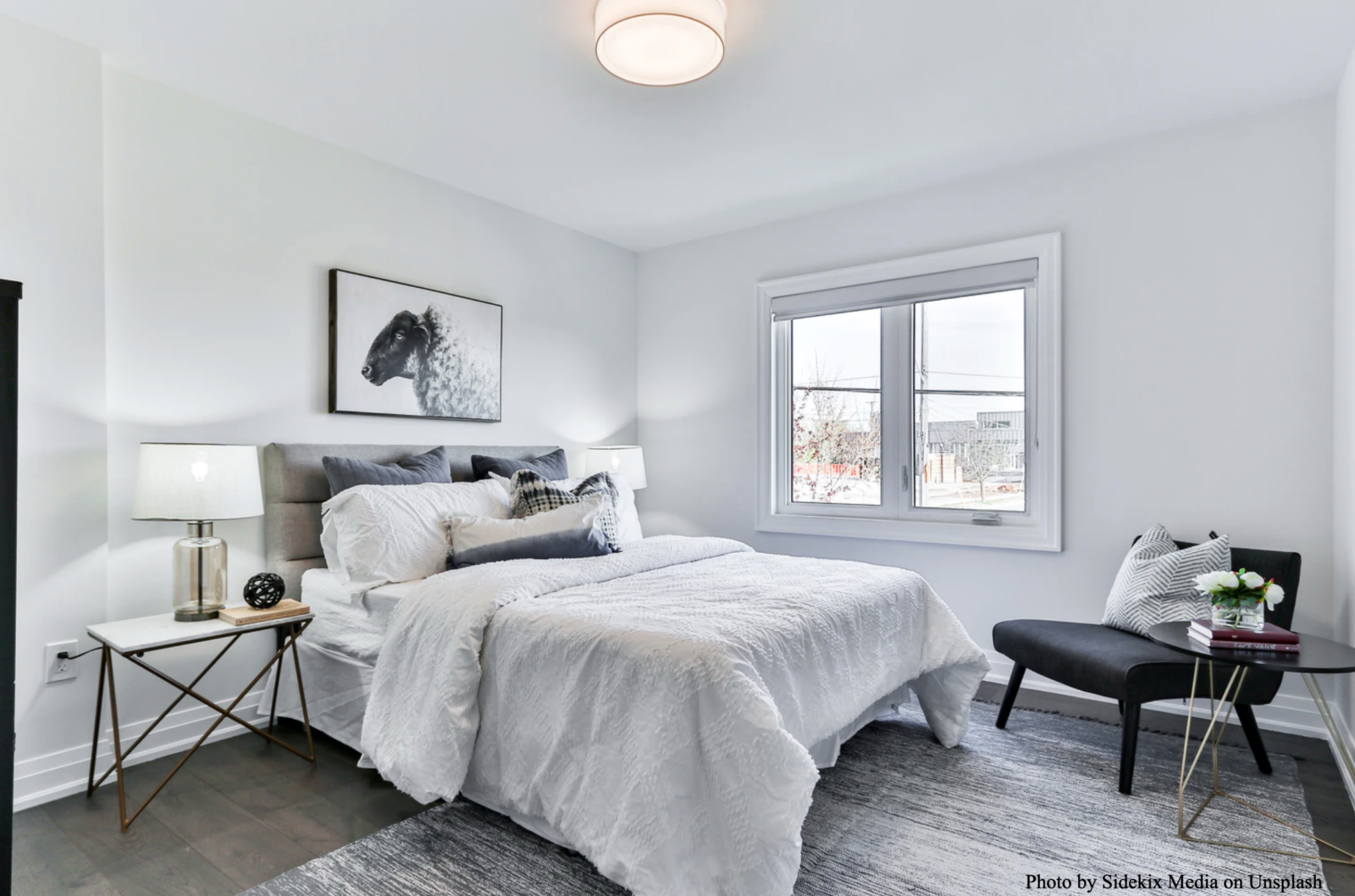 Bedroom design is a gratifying yet difficult venture. Our guide on designing the best bedroom layout will assist you in creating a welcoming area that fulfills your needs. Whether you're remodeling or starting from scratch, designing the best bedroom layout is an exciting and intricate process. Take the time to examine your needs and plan an efficient arrangement to begin your bedroom remodel process.
It's easier to create a budget, hire contractors, and search for gorgeous finishes when you have a sensible approach and bedroom proportions in place.
Figure Out The Dimensions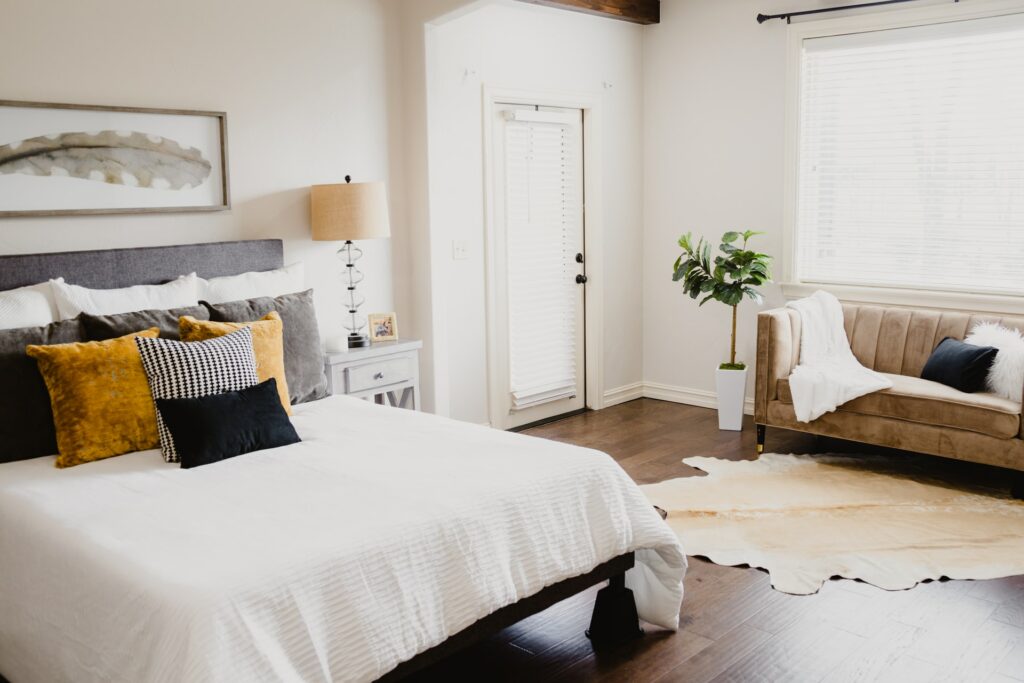 You have to know precisely what you're dealing with before you can decide what fits where. Measure the size of your room with a tape measure, taking into account doors, closets, and windows. You can then either draw the measurements on a piece of graph paper (one square equals one foot) or enter the information into bedroom design software.
Consider enlisting the help of another pair of hands to confirm that your measurements are accurate. When you're through, you should have a true-to-form representation of the best bedroom layout, and it's size, which will make it simple to plan out what goes where.
If you're jotting down the dimensions by hand, create multiple copies before starting so you can experiment with alternative ideas (and have a backup in case you make a mistake).
Different Bedroom Layouts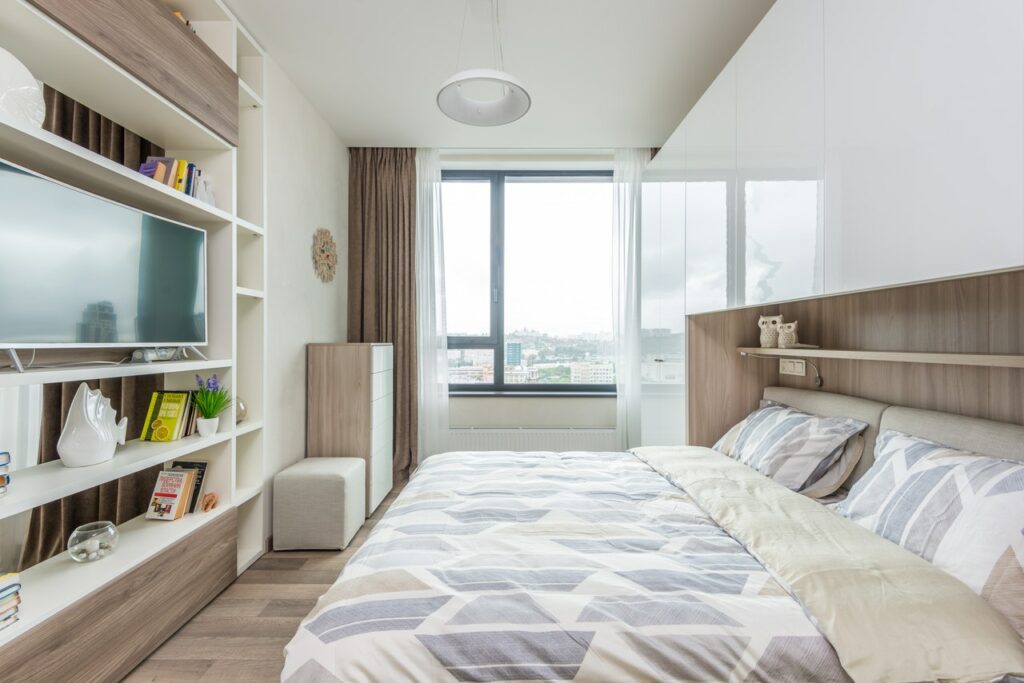 Layout: 12′ x 11′
Just because you live in a small space, you don't have to forgo aesthetics or functionality. According to experts, confined rooms frequently serve as "lily pads"—places to pause and collect our breath. All it takes are a few high-quality components to give your lily pad a luxurious feel.
Layout: 18′ x 18′
For this bedroom size, you can opt for a floating bed. Floating your bed is a risky decision, but it's easier than you would think. 
The trick to this arrangement, which works best in big, square rooms, is framing it with an immense rug. It creates a visual pedestal for your bed, making it the room's focal point, and gives it a circular movement. It's as much a display as it is a one-of-a-kind sleeping place allocated just to you. Aim for minimalist yet personal with international touches and a nomadic vibe; it's as much a showcase as it is a one-of-a-kind sleeping room devoted solely to you. 
Layout: 13′ x 12′
You can turn a 13'x12′ bedroom into your kid's room. Creating separation out of nothing can be difficult for parents with kids who share space. However, you can establish boundaries, beginning with twin beds grounded by two separate 6′ x 4′ carpets.
Moreover, consider it as a transitional area that you will most likely update over time, so it's better to avoid anything unnecessary and instead focus on furnishings and essentials that will withstand everyday use. However, colors and materials are where you can get imaginative; preppy, sleek, and poppy blend for a no-frills, easy-to-maintain aesthetic.
Research and Find Inspiration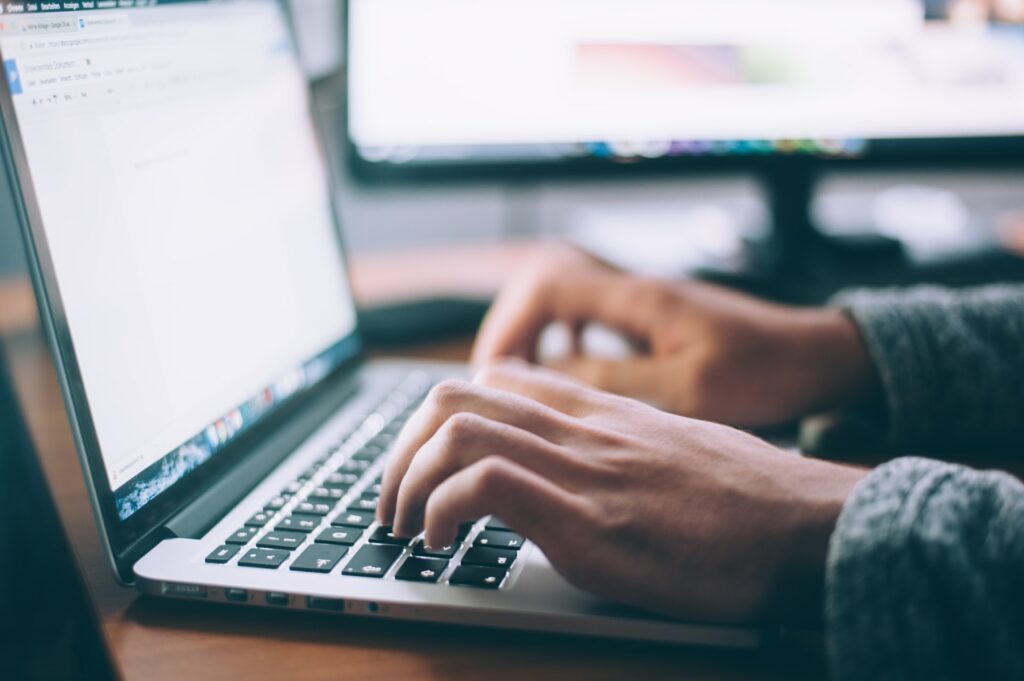 Creating a unique bedroom plan does not necessitate reinventing the wheel. Examining previous layouts will assist you in determining exactly what you want to accomplish in the area, especially in terms of style and feel. 
Pinterest, Instagram, and design websites are all good places to start because they provide a lot of diversity and allow you to narrow down your best bedroom layout ideas. Try to identify any special features that strikeout to you repeatedly as you browse. Which style appeals to you the most as a whole? What emotion are you attempting to recreate? 
Although if you choose not to (or can't) translate everything you like into your own area. Furthermore, starting with outside inspiration is critical for articulating your ideas and obtaining the best understanding of the results you want to achieve. 
Find Your Balance Lines
Aside from inspiration, you can only deal with the space you already have. That isn't to say you won't have options; it just means you'll have to figure out what makes your area special and how you'll convey your vision to life within it.
To accomplish so, begin by identifying your balance lines. These are the lines that cut the area in half vertically and horizontally, leaving four quadrants that you must proportion in terms of "weight"—furniture and other material features.
Determine the room's point of focus next. This can be a permanent element like a window or a fireplace, or it could simply be a wall that catches your eye when you walk in. A focal point can also be something you want to add during decorating, such as a gallery or accent wall. Stick to a single topic because this is where you'll start building your design.
Arrange Your Furniture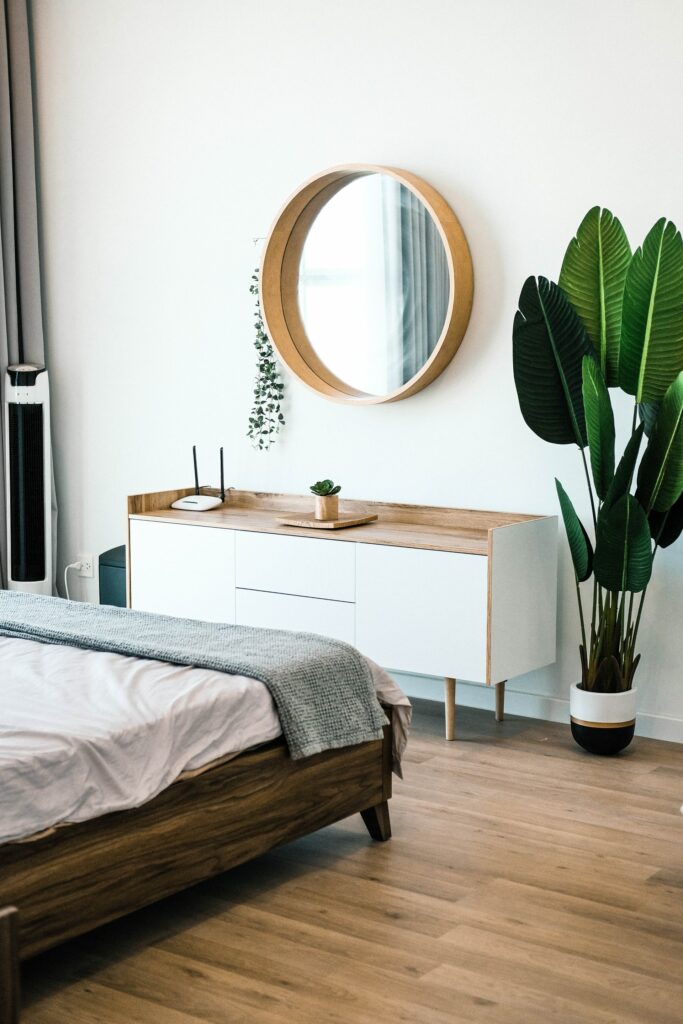 Take measurements of your furniture (or make an educated guess depending on what you want to order), so you can arrange each element on your layout map. You should also keep in mind that any big piece of furniture—in this case, your bed—should be laid out first and carefully situated in relation to the focal point of your room.
Here are some broad guidelines to keep in mind while you arrange your furniture:
Consider traffic patterns and give enough area for natural mobility around the space.

Maintain the flow of the room by using your balancing lines, and avoid placing many pieces of heavy furniture in a single quadrant.

In a large bedroom, use rugs to provide color. You can even use them to separate zones in a large bedroom or to bring luxury and comfort to a tiny space. 
Use painter's tape to plan out your arrangement on the floor directly, or start organizing and reworking the pattern as necessary once you've put it down on paper or the desktop. After every piece of furniture is in position, add finishing touches like artwork and accessories. Remember to create the right storage solutions for your bedroom with a custom closet and under-bed storage to make the most of your space. 
You'll probably wind up with an area that not only makes the most sense but that you'll most likely be happy with if you take a moment to go through all of the essential phases of developing a bedroom layout. However, if you're unsatisfied, you should go back to the drawing board and start over without hesitating.