Are you a fan of rustic, vintage aesthetics in your home? The kitchen is an excellent place to start! Check out our most favorite vintage farmhouse kitchen decorating ideas here.
A vintage farmhouse-styled kitchen is warm, welcoming and undeniably soul-calming. Neutral tones and simple elements are the highlights of such kitchens that lead to a sense of peaceful atmosphere and wholesomeness.
[ez-toc]
If you are looking for vintage farmhouse kitchen ideas for inspiration, here are our favorites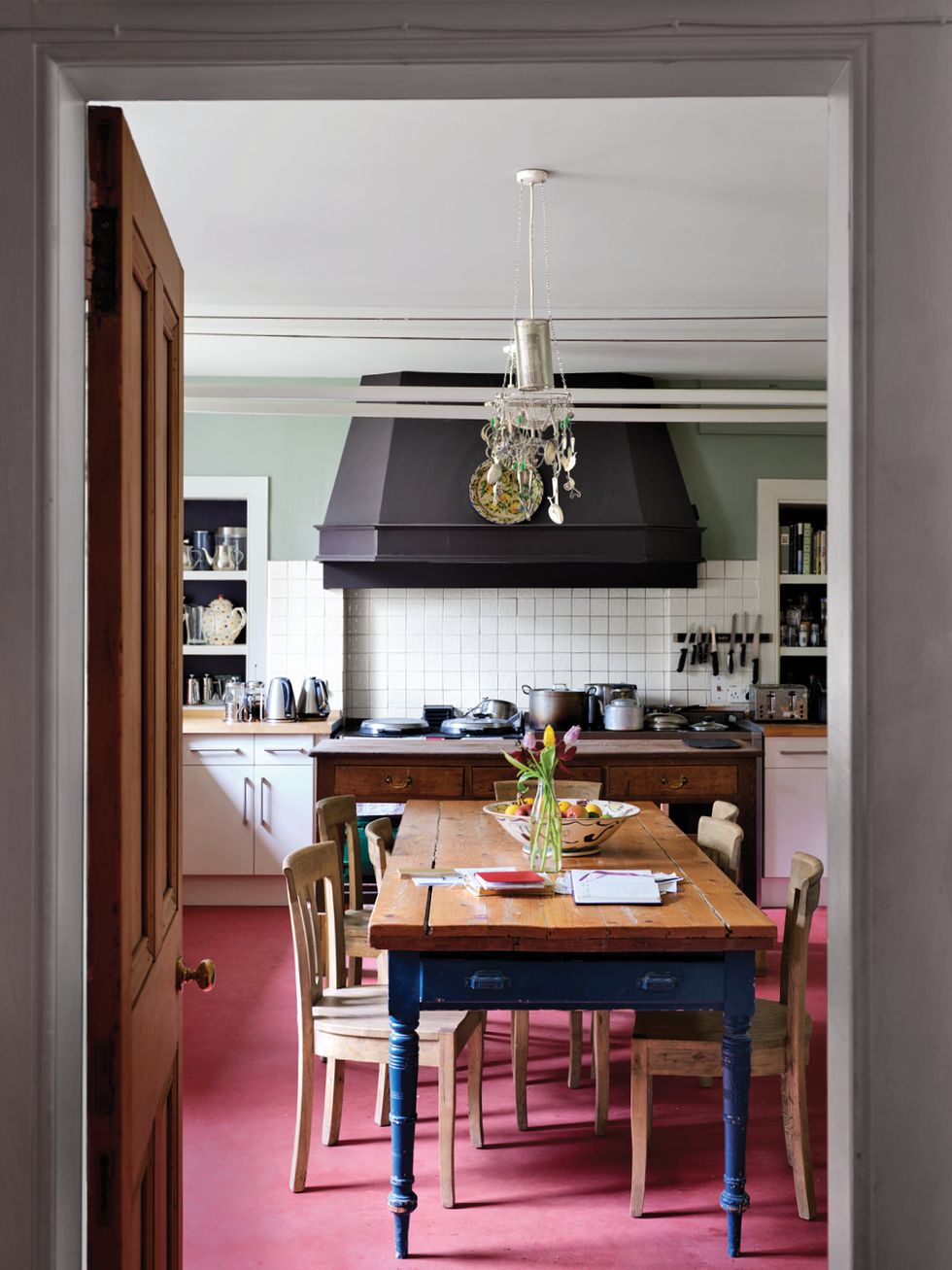 A rustic farmhouse style kitchen with vintage chairs and table as imagined by the famous entrepreneur, Vanessa Branson. White kitchen backsplash gives a classic touch while the blue and pink give the space a pop of color!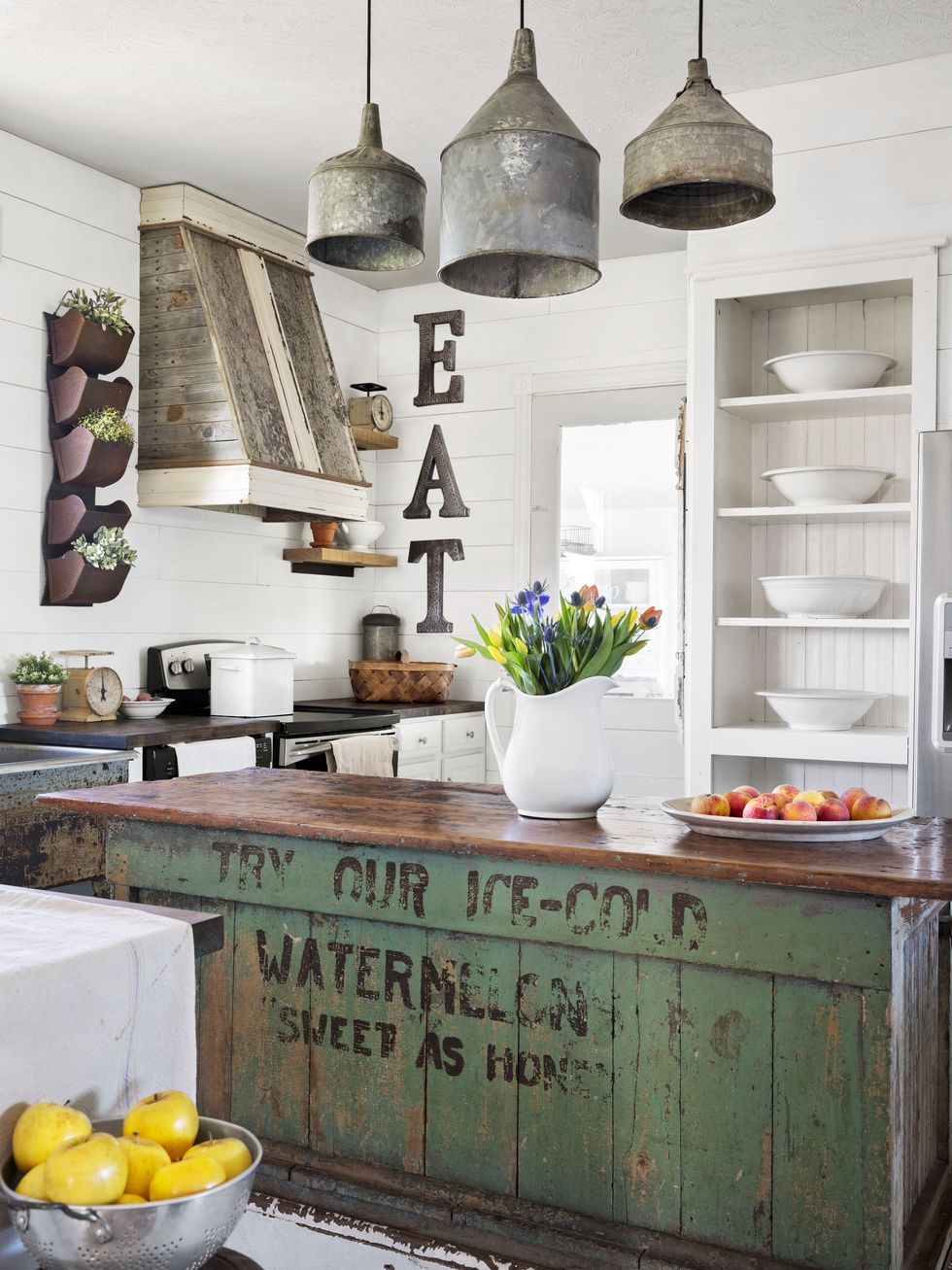 Go creative while choosing elements for your kitchen. This kitchen features elements that we would never imagine as decor items. In fact, the light fixtures are made of farming funnels!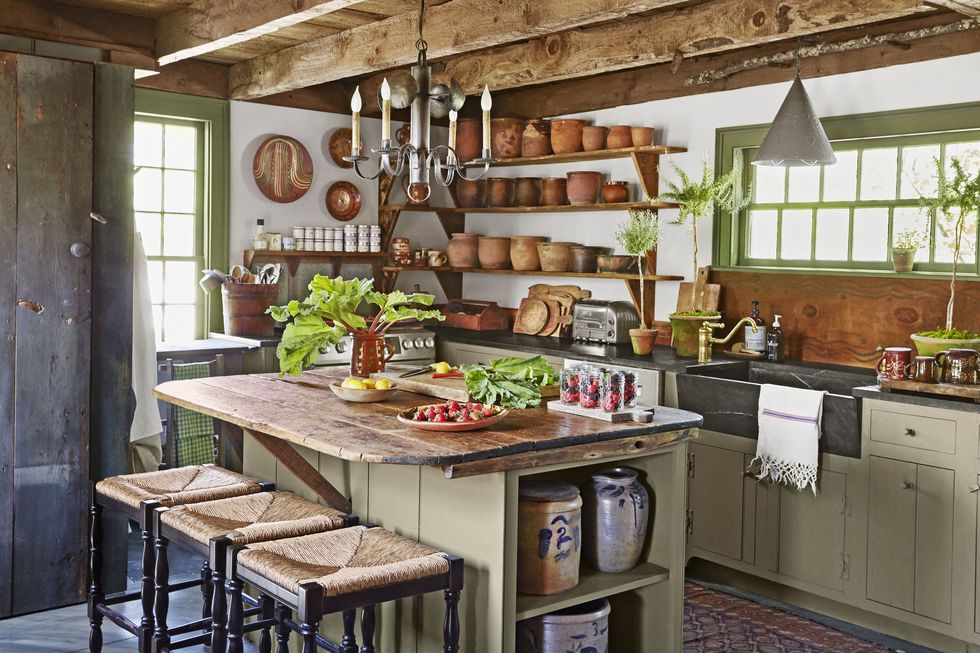 What is a farmhouse kitchen without open shelving? Check out this rustic kitchen idea where the owner proudly displays crockery and pottery collection.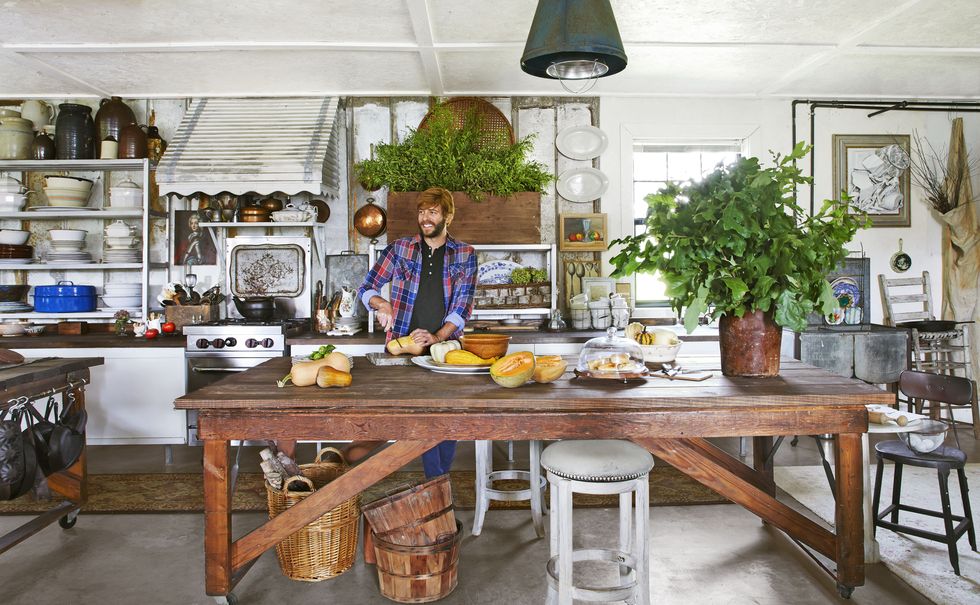 Another example of a stunning rustic vintage kitchen that houses rescued items explicitly repurposed for the kitchen.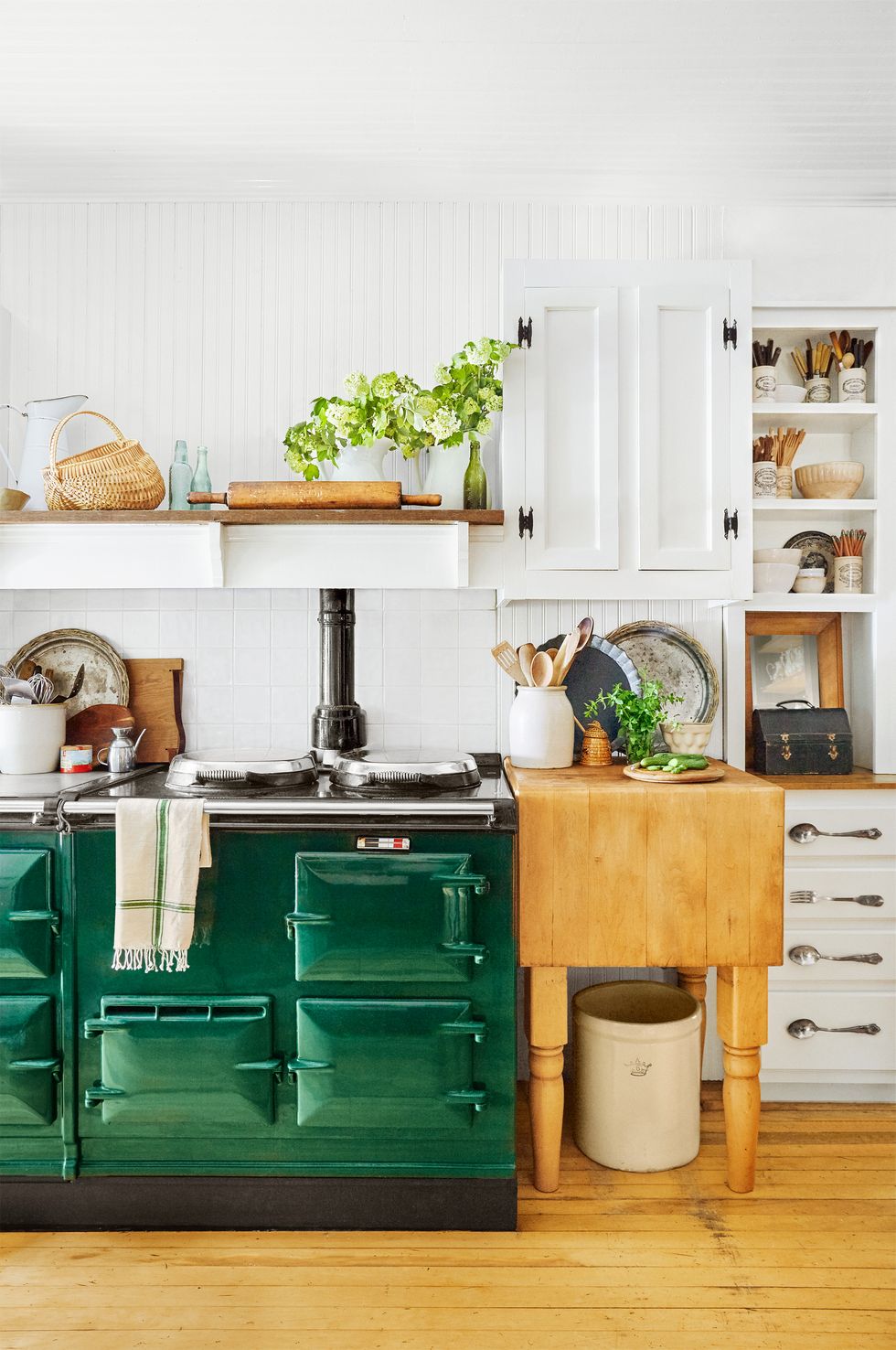 A mix and match of warm colors adds to the beauty of a rustic and charming farmhouse kitchen.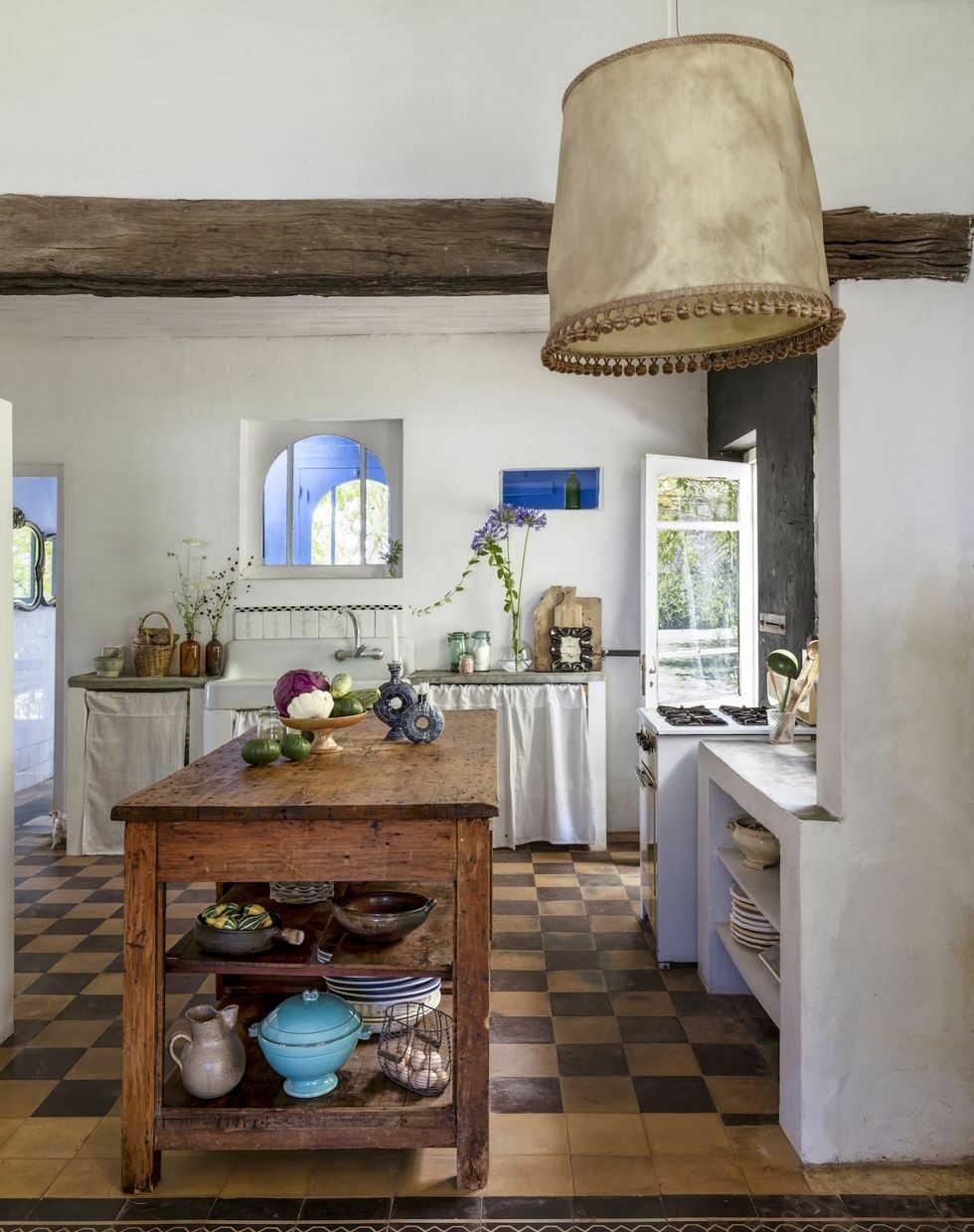 A simple, timeless beauty. Who wouldn't want this kitchen after all? Classic tile work, leather pendant light and ceiling beam all speak for themselves.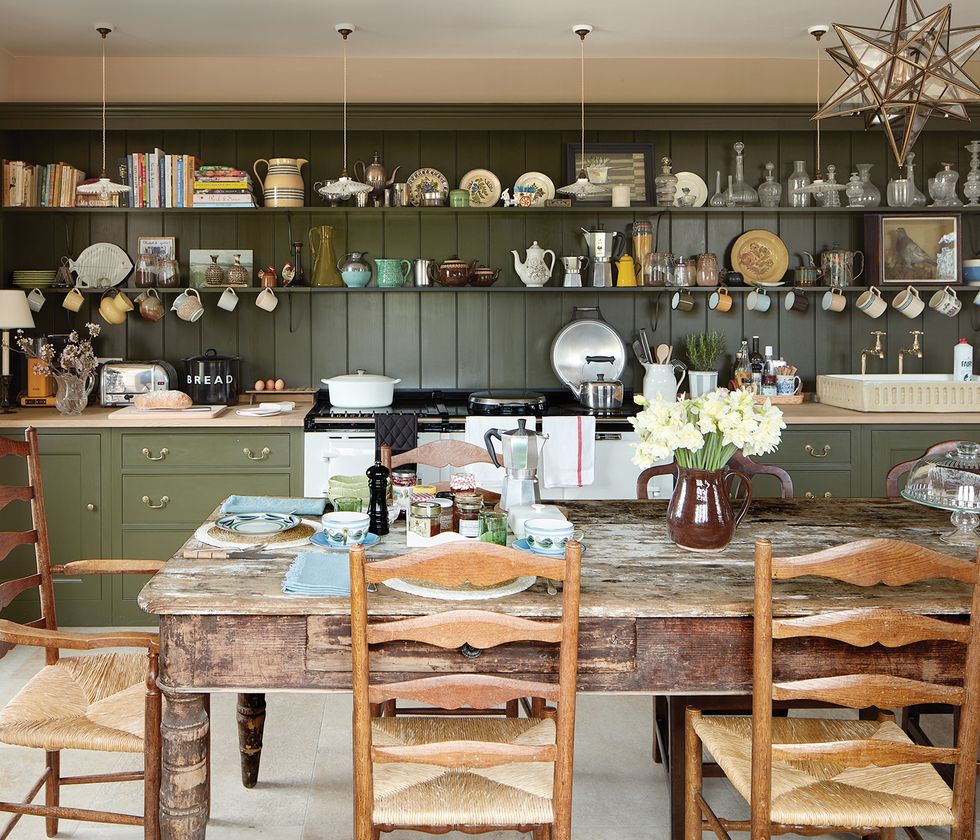 This kitchen radiates rustic charm from inside out! The statement timber pieces make it extra special.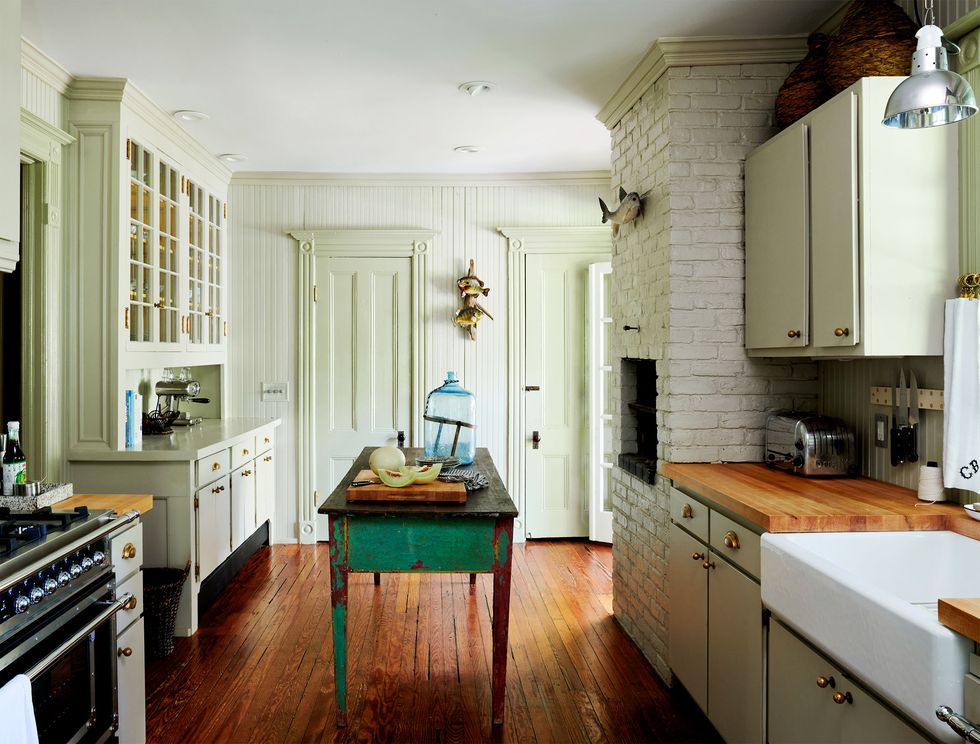 Mixing and matching old elements with new ones is another one of the fantastic vintage rustic kitchen decorating ideas, just like the one above.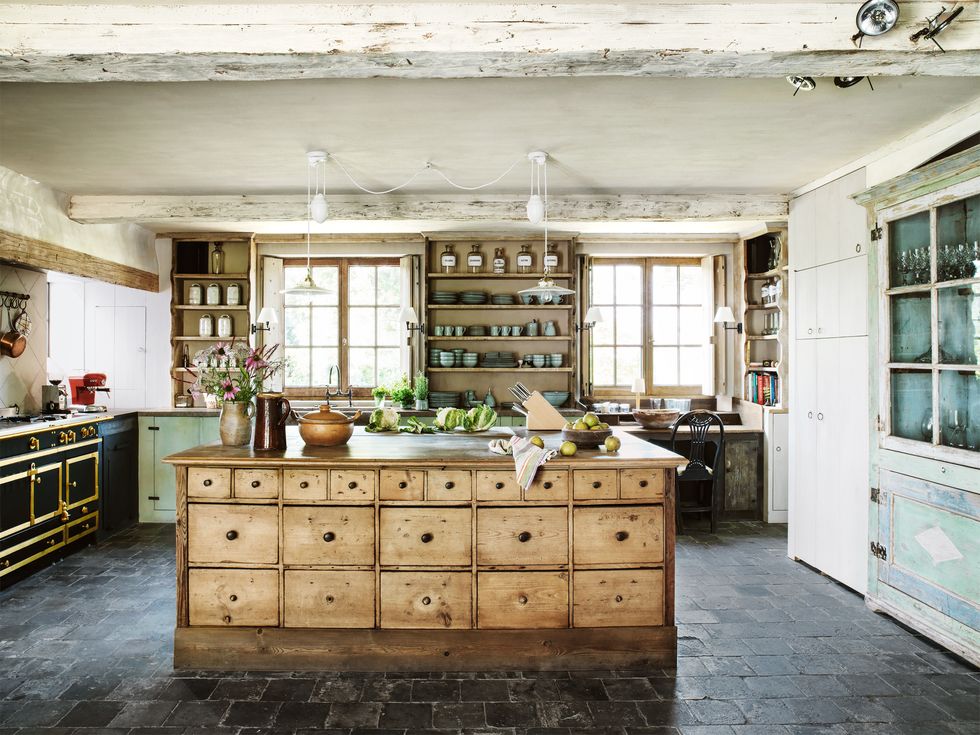 Old cabinets can be excellent decor items, just like this one. An antique apothecary cabinet is given new life as a kitchen island with plenty of workspace and dining area in this kitchen.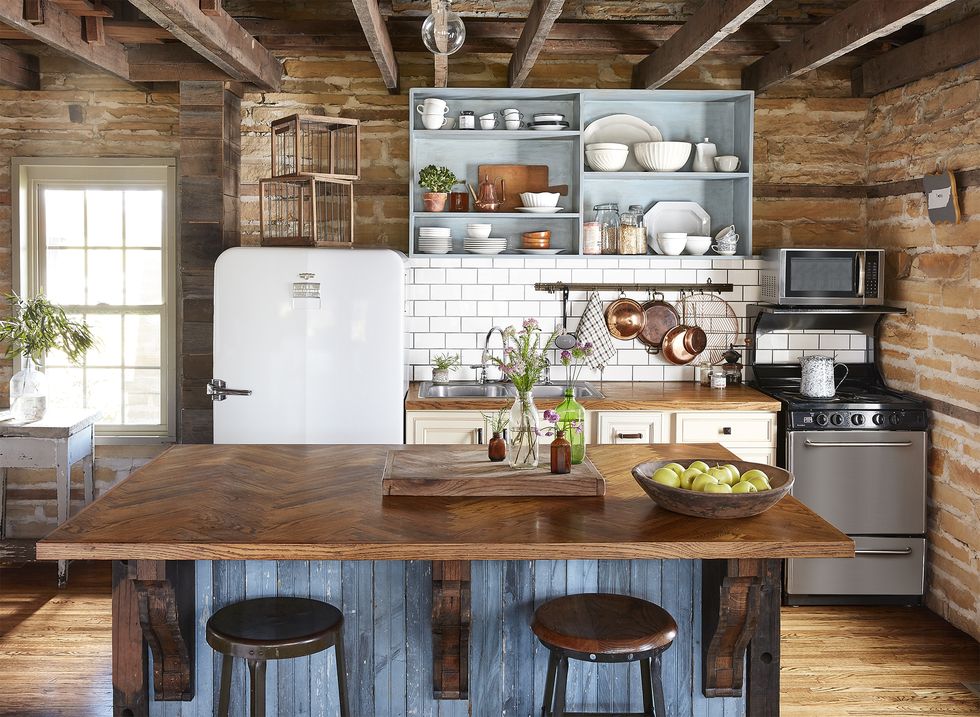 Wood finished walls with classic white backsplash speak for themselves in this kitchen. The kitchen island is definitely the highlight.