Home » The Most Elegant and Dreamy White Bedroom Ideas
The Most Elegant and Dreamy White Bedroom Ideas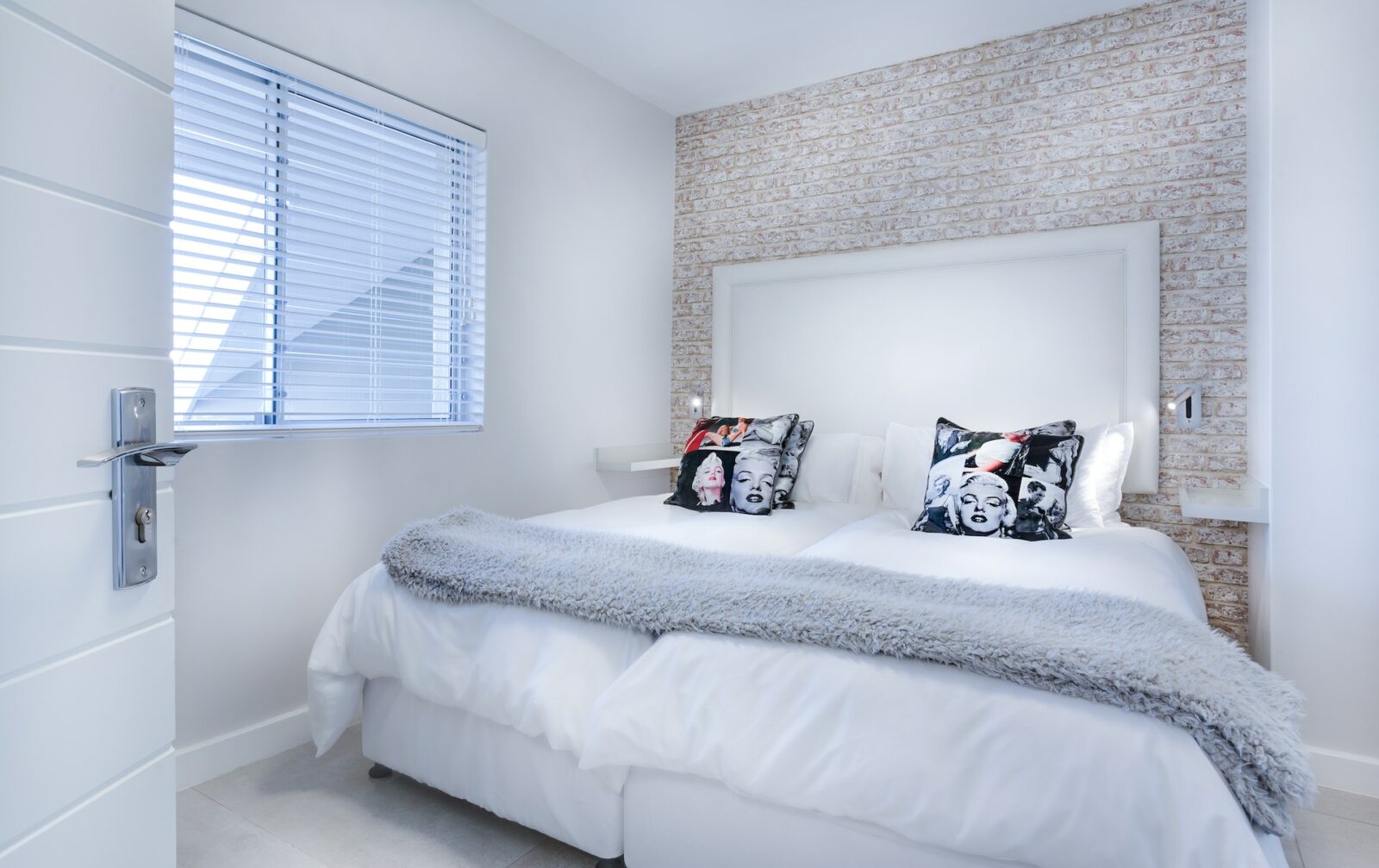 Your bedroom is your sanctuary. It is a place where you can let go of your tiring day and melt into the calmness of your space. As such, the interiors play a major role in defining your mood and how you feel. The color white is not just classic but also calming, just what how one would want their bedroom to be. Here are some of the most elegant white bedroom ideas that you will love.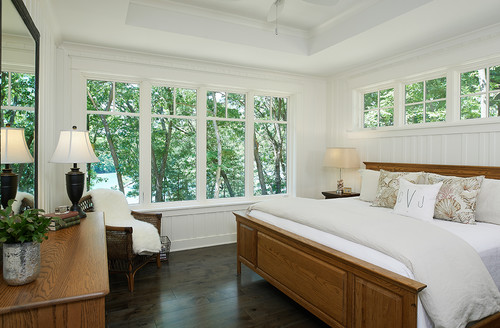 A large cottage styled white bedroom idea with large windows lets in natural light to give in a cozy feel.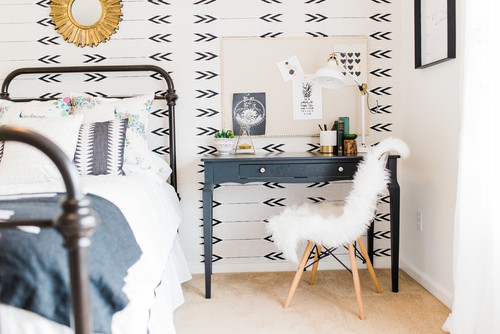 White does not have to be boring. If you like edgy styling and decor, here's a boho white bedroom idea for you.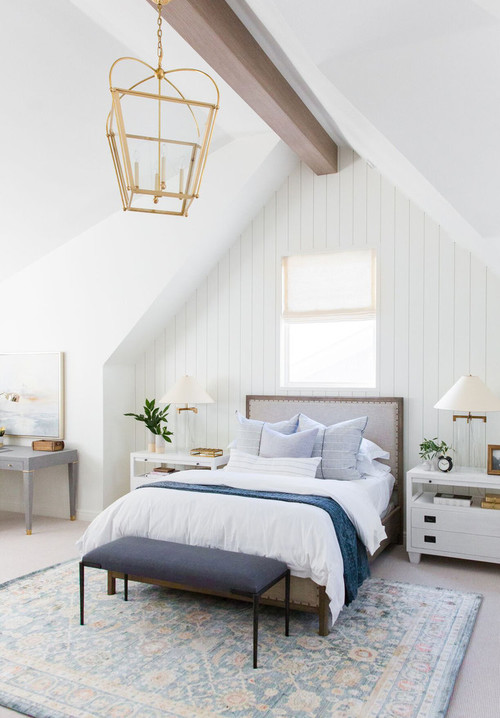 One of the most enigmatic white bedroom ideas, the above room donnes a carpeted floor and pendant lighting that accentuates its looks.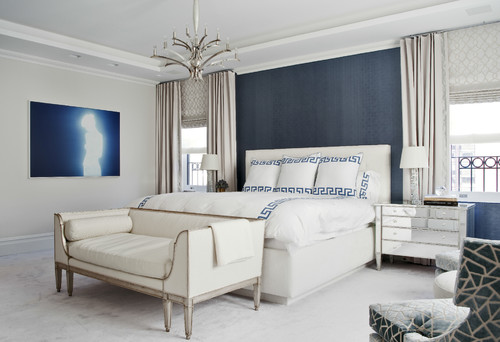 Playing with contrasts! A white bedroom with contrasting navy blue elements.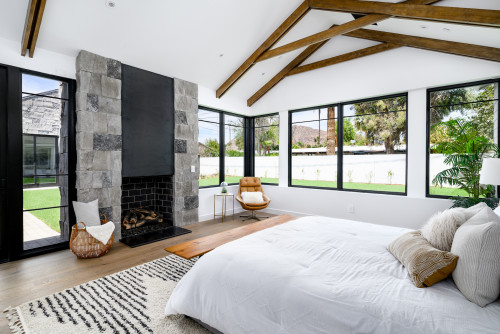 Donning farmhouse architecture, this bedroom opens up to a majestic lawn and has wood tone finished flooring.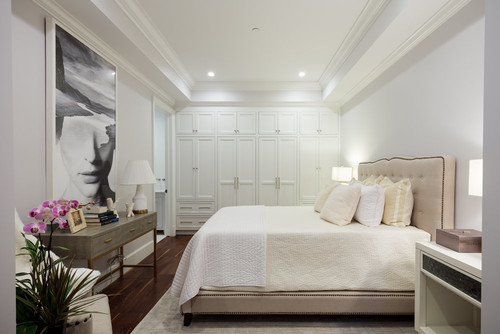 If you have a mid sized bedroom, here's an elegant idea to implement. Cosy white bedroom with white sheets and white cabinet doors adds to its look. Having a statement piece can be a total game changer.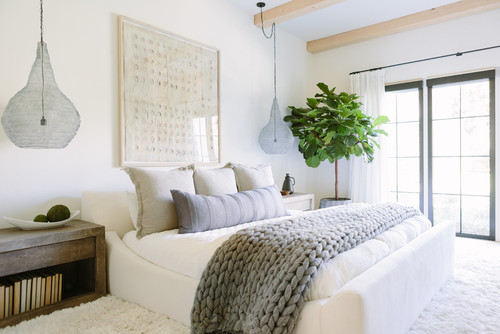 If simple designs are more likeable to you, opt for a statement painting or a showstopper piece to add charm to your white bedroom.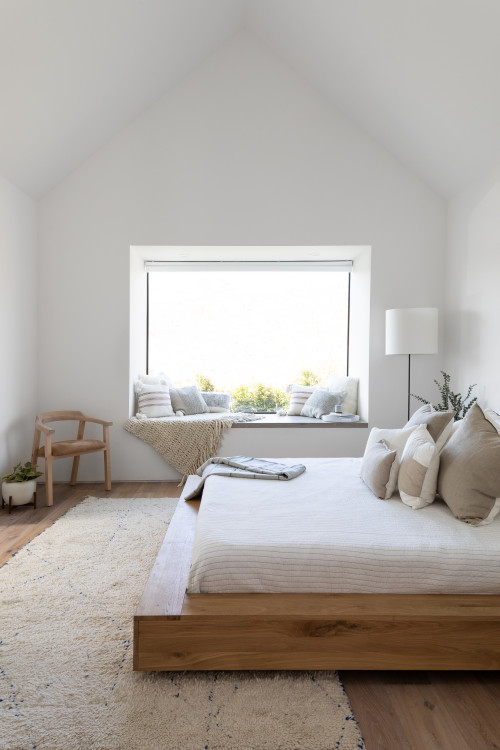 A minimalistic yet comfy and elegant looking white bedroom idea.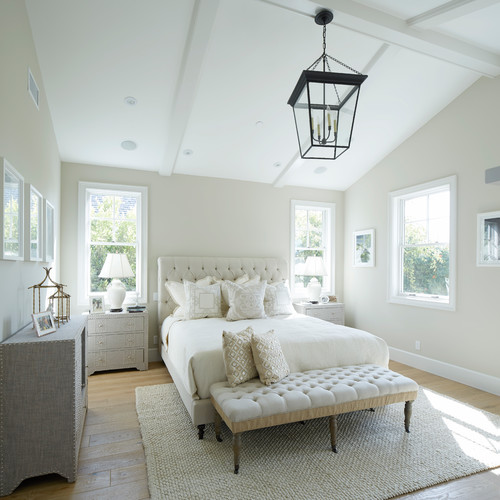 You can never have too many cushions. Accentuate your white bedroom by adding lots of them. The image shows a large white bedroom with light wood toned flooring.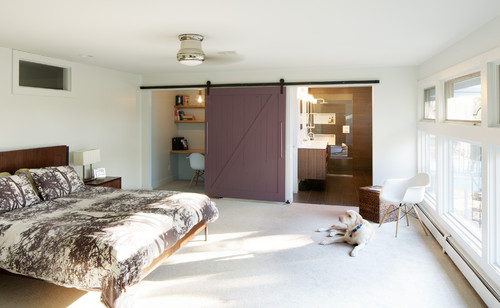 As we stated, contrast is a total game changer! Check out this white bedroom design with contrasting sheets that totally uplifts the space's looks.