Home » 10 Best Kitchen & Bathroom Remodeling Companies in Alexandria [2022]
10 Best Kitchen & Bathroom Remodeling Companies in Alexandria [2022]
When choosing the right contractor for your kitchen remodeling in Alexandria, VA, you have two options: contractors who specifically focus on kitchen remodeling and bathroom remodeling or hire a general contractor with kitchen remodeling experience. Make sure to both have general contractor license, insured, and bonded in Alexandria, Virginia.
There are over a thousand kitchen and bathroom remodeling companies with some showrooms in the entire Alexandria region and over a hundred of freelance contractors, kitchen designer, and bathroom designer. 
We researched many construction companies in Alexandria and picked these 6 remodeling contractors in Alexandria, Virginia, based on their reviews, average pricing, and project management capabilities.
This ultimate list covers the best kitchen remodeling contractors in Alexandria for your convenience when you search "kitchen remodeling near me".
GBC Kitchen and Bath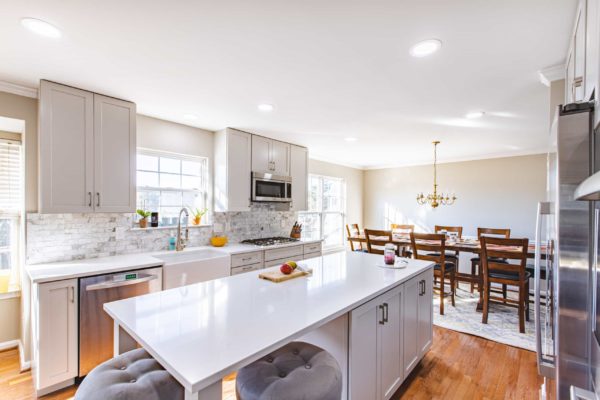 GBC Kitchen and Bath specializes in both commercial and residential remodeling, serving the residents of Washington DC, Maryland and Virginia. The company offers complete kitchen and bathroom remodeling. They also deal in steam showers, vanities, countertops, as well as cabinets. It is a bonded, licensed, and insured company that also offers a 2-year warranty on the workmanship. The company has two showrooms located in Alexandria and Rockville. Moreover, they are affiliated with the National Kitchen and Bathroom Associaton and the National Association of Remodeling Industry. Based on their services, the company has won recognitions such as – Best of Houzz Service Award in 2019, the Craftsmanship Awards, and the 2018 Angie's List Super Service Award.
GBC Kitchen and Bath Reviews
It was a wonderful experience working with GBC Kitchen! We had our entire kitchen remodeled and are extremely pleased with the outcome. They delivered before time – which was a pleasant surprise! The crew was very professional and reliable. Would highly recommend GBC Kitchen for any remodeling work and will certainly use them for future projects!
DC Home Remodeling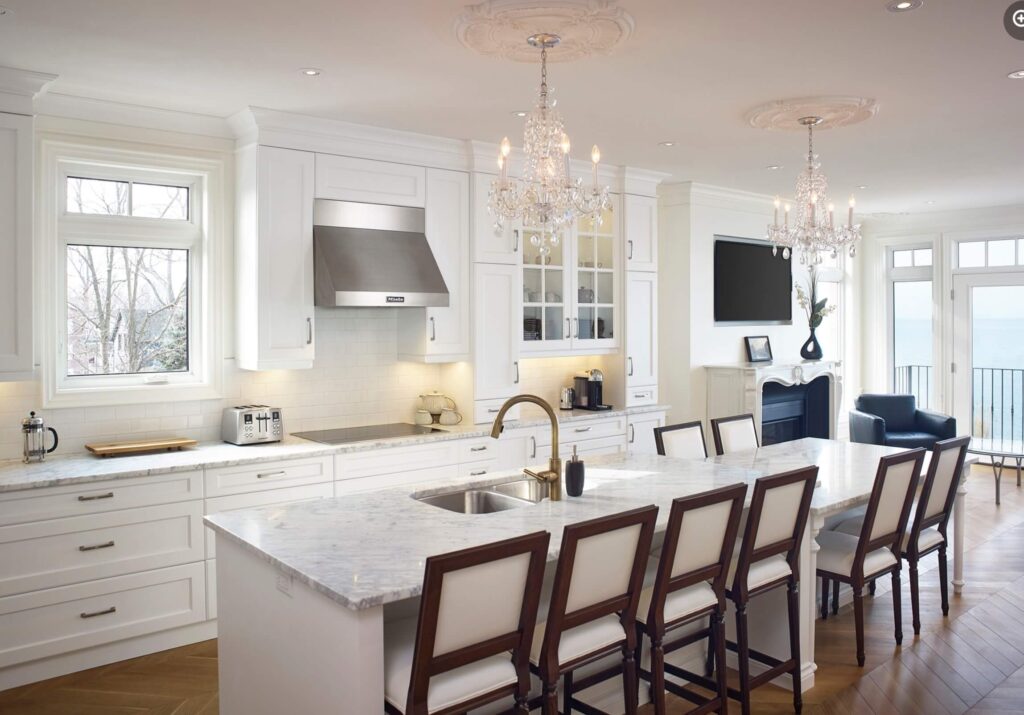 DC Home Remodeling is a kitchen and bathroom remodeling company in Alexandria, VA. It is licensed and serves the regions Washington, DC, Maryland and Virginia. They offer design and build services, kitchen remodeling, bathroom remodeling, home additions, full home remodeling, concrete and masonry work, installation of deck and porch, etc. 
DC Home Remodeling Reviews
We bought an old house and wanted to get it remodeled as per our choices, but our budget was very confined and needed quick remodeling work to be done. My friend suggested hiring a DC Home remodeling company for the same. These guys understood our urgency and gave great discounts. Also, they used the best quality construction material and fittings and did not compromise with anything. My entire family loved their work, and we all recommend them to everyone out there.
Kitchen & Bath Shop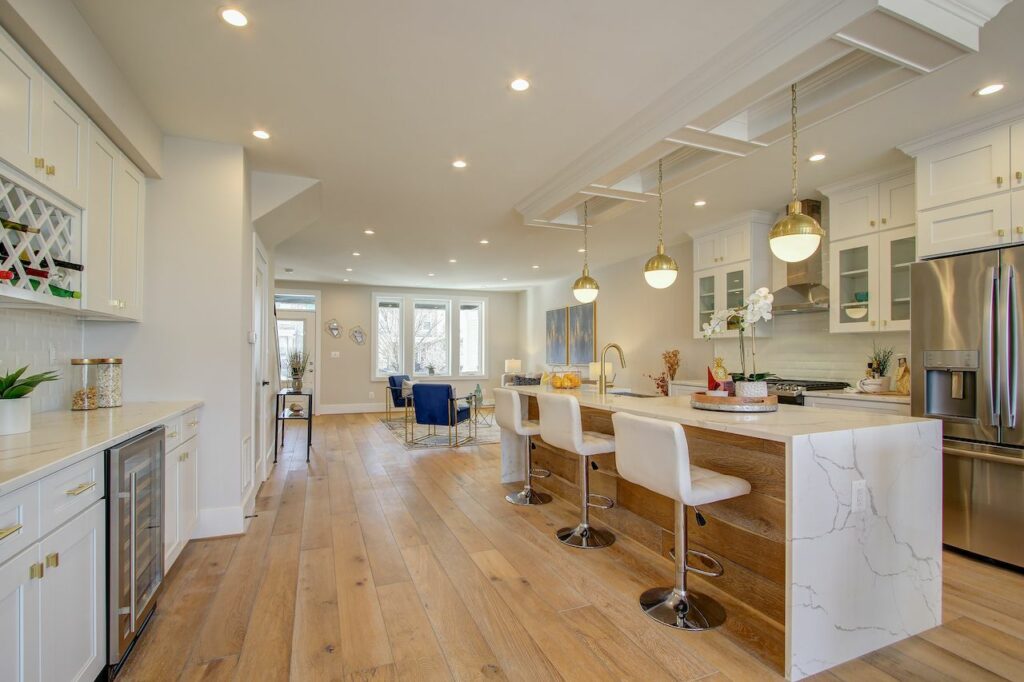 Kitchen and Bath Shop is one of the largest remodeling companies in the DMV area and has over 15 locations including Northern Virginia. Featured in national outlets like Washington Post, and local news publications such as DC Post, Frederick News Post, Free Lance Star, and Daily Caller, Kitchen and Bath Shop is the best known for its corporate structure, experience and smooth process. It offers financing options. The company is licensed, insured and bonded.
Kitchen & Bath Shop Reviews
These guys are the best. They show a lot of professionalism from designing, purchasing of materials and even during installation. Their services are also affordable and worthy of every penny they ask. I will always use your services. Thank you. I recommend their services to anyone who needs to replace tiles, install fan and drywall, fit tiles and floors, and decorate interiors.
Select Kitchen & Bath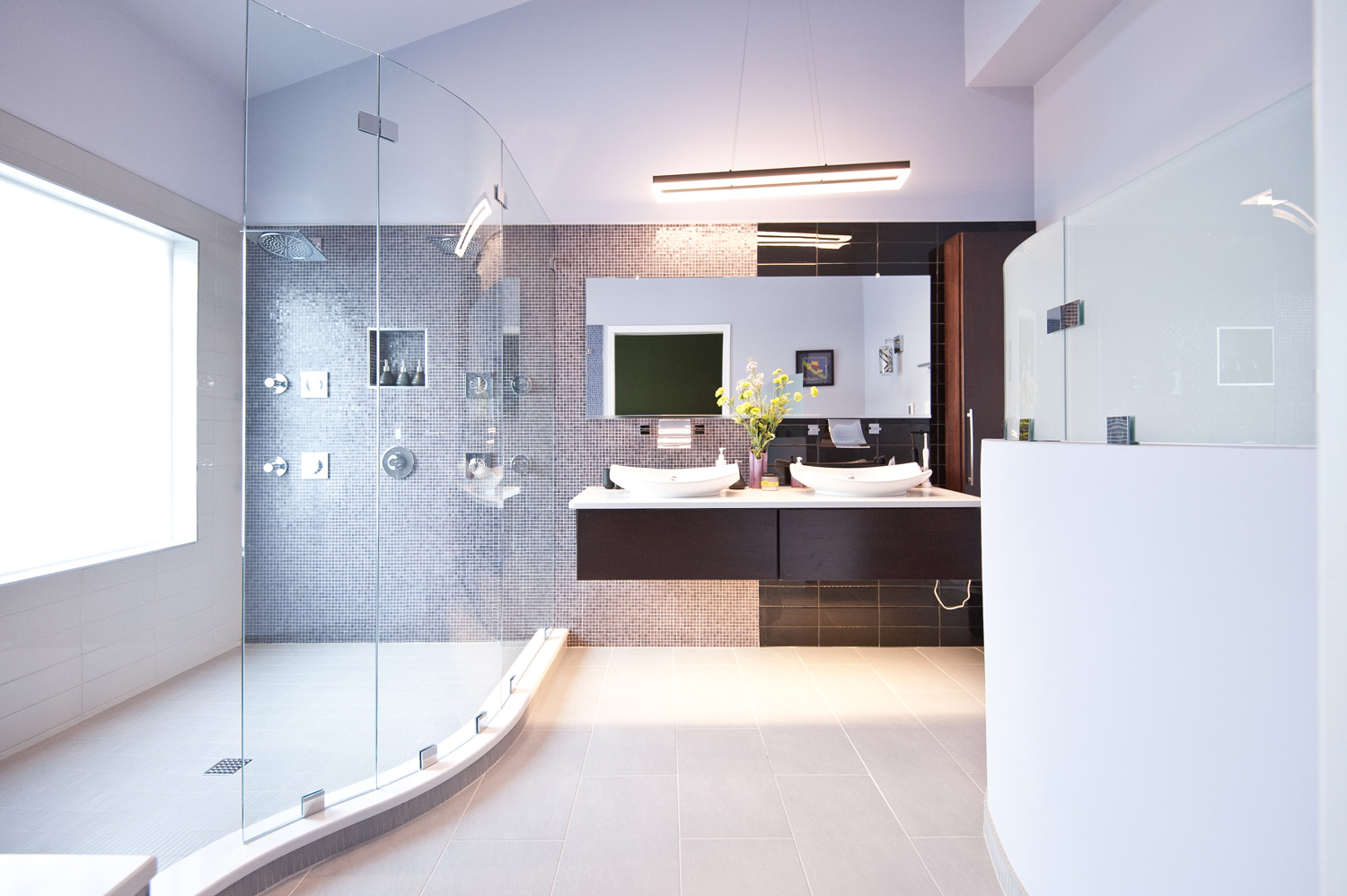 Select Kitchen & Bath is a remodeling company in Alexandria, VA and serves the areas of Northern Virginia and Washington DC. They offer kitchen remodeling, bathroom remodeling, and cabinetry. They have received several awards and accolades such as Best of Houzz 2020, 2019 Super Service Award by Angie's List, etc. It is a BBB accredited business.
Select Kitchen & Bath Reviews
John, Orlando and Rick were great! Professional and informative. They worked with us on the design and build of a bathroom remodel and building out a walk-in closet in our Master suite. Would highly recommend! They have the knowledge skills and abilities to finish the job. Even when faced with hidden obstacles in 90 year old town home which had been modified more than once in the past. Great at correcting building errors from past renovations and bringing everything up to code and minimizing any additional costs.
Ultimate Remodel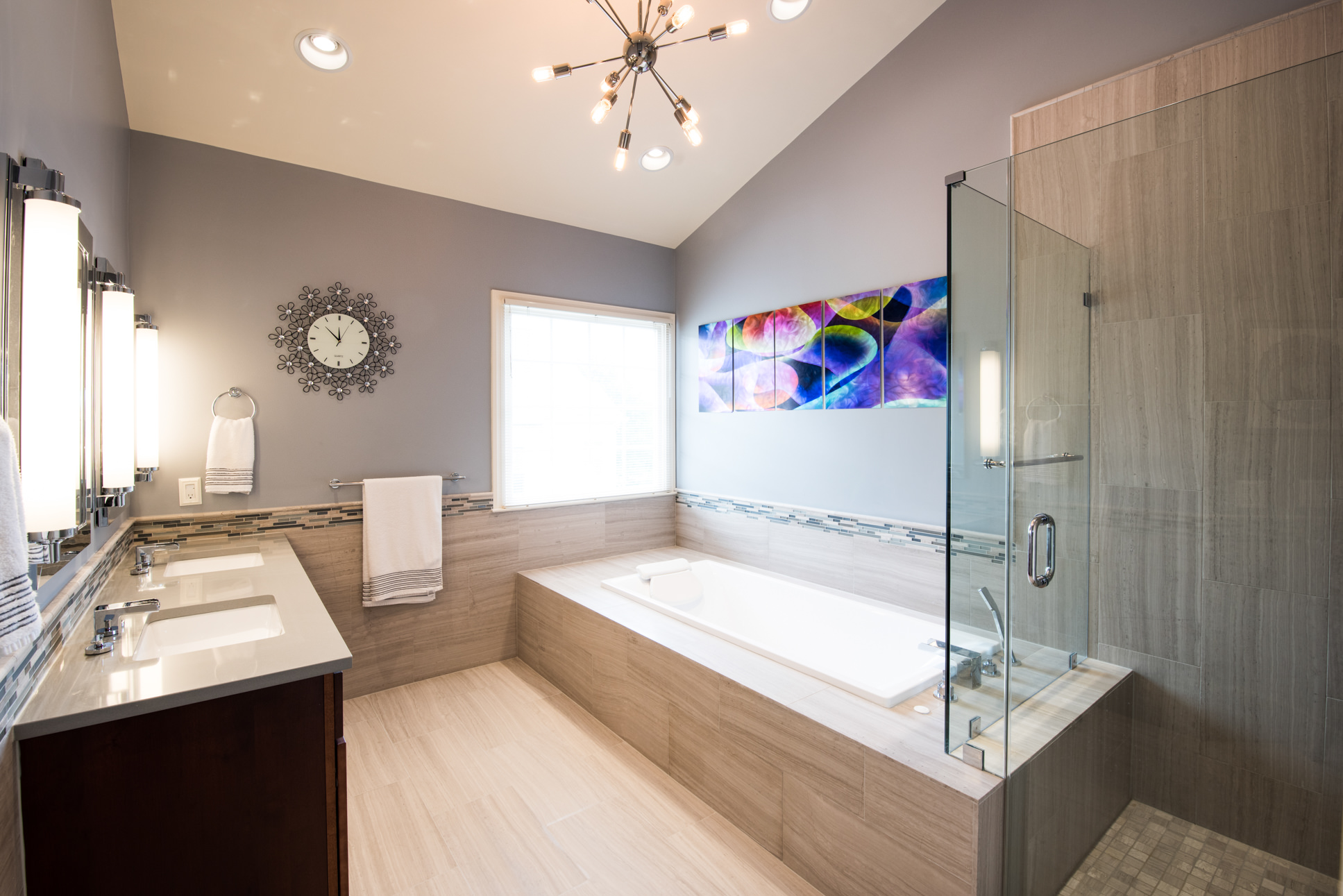 Ultimate Remodel is a full service remodeling company based out of Alexandria, VA. They come with over a decade of experience and offer kitchen remodeling, bathroom remodeling, basement remodeling, custom homes, etc. They are a family operated kitchen and bathroom showroom and have won multiple awards such as the Super Service Award by Angie's List in 2015, and 2016, Best of Houzz Design in 2015 and 2017 and Best of Houzz Service in 2016 and 2017. 
Ultimate Remodel Reviews
We just finished a kitchen remodel with Ultimate Remodel, as we were very pleased with 2 bathroom remodels they completed for us a few years ago. Tunch makes the process so easy as far as selections and design, his pricing is competitive, and he is extremely responsive and service-oriented. He promptly resolves any issues that arise. The crew is very detail-oriented, knowledgeable and helpful, and truly care that the customer is happy and take pride in their work. Overall, I highly recommend Ultimate Remodel!
Ashyana Home Improvement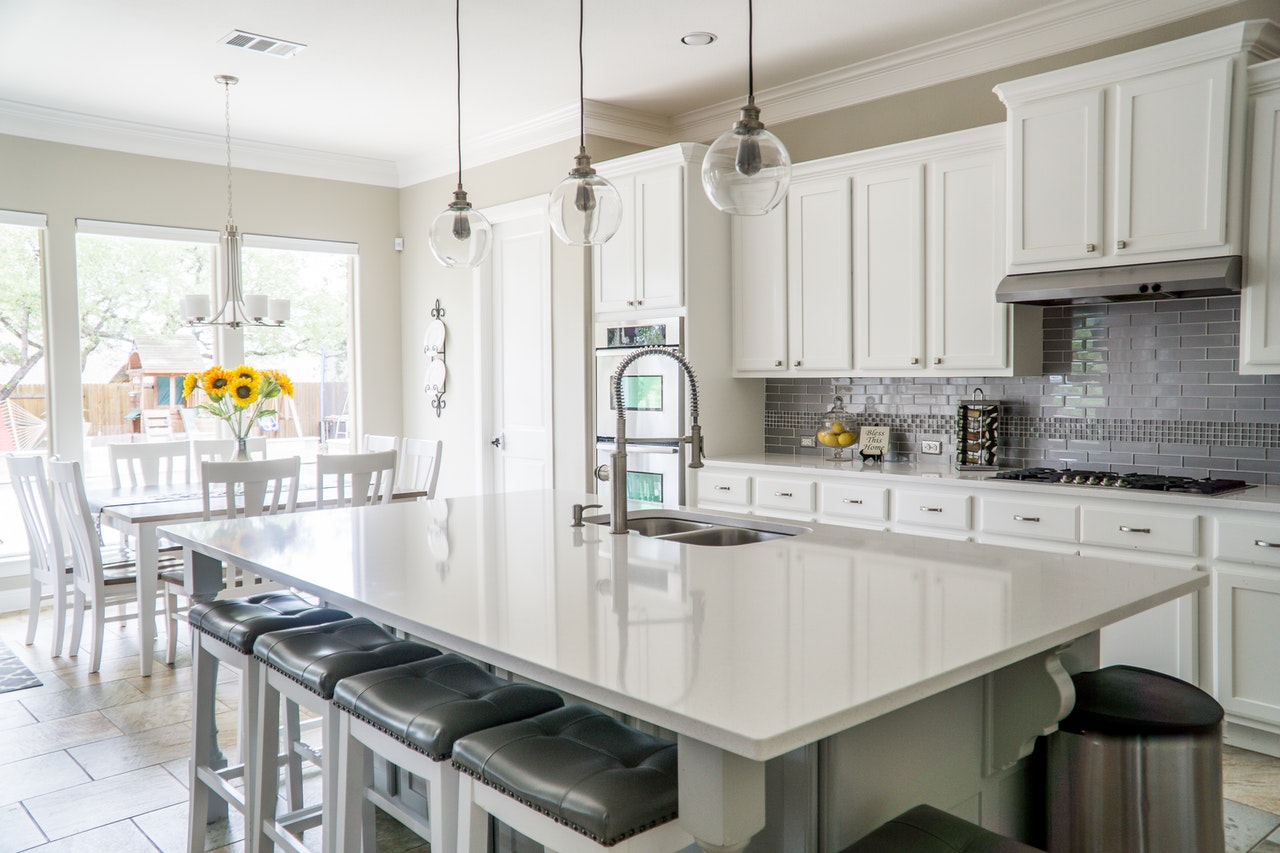 Ashyana Home Improvement is considered one of the finest remodeling companies, serving Alexandria, Washington DC, and Arlington. 
They handle every aspect of the design and construction process in-house. Their services include design and build, home addition, luxury home remodeling, kitchen and bathroom remodeling, concrete and masonry, deck and porch installation, flooring etc. Having an award-winning staff, Ashyana Home Improvement has received impressive reviews on Google, Yelp, Porch and Houzz. 
Ashyana Home Improvement Reviews
Highly Recommend Ashyana Home Improvement team for any Project. They Recently Completed a master bath remodel for us and handled every detail the way we wanted. Communication was excellent from start to finish, the work was done with care and quality, everyone was respectful, trustworthy and on time throughout the project.
USA Cabinet Store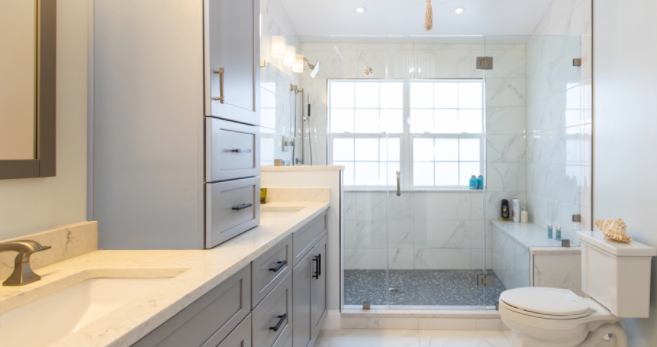 Founded in the year 2011, the USA Cabinet store offers bath and kitchen remodeling services in Northern Virginia. The brand caters to kitchen remodeling, bathroom renovation, and cabinetry needs of the region. Moreover, the company offers a range of products and has stores in 8 different locations like Fairfax and Houston. 
USA Cabinet Store Reviews
We remodeled our kitchen and bathroom and were looking for quality , beautiful and affordable cabinets. Selman from USA Cabinet helped us in selecting the kitchen cabinets and bathroom vanity as well as designing the kitchen. Selman is professional and knowledgable. He was able to accommodate my timeframe despite the COVID19 delivery challenges. The cabinets arrived on time. We had a great experience and the cabinets are elegant and functional.
Monova Contractors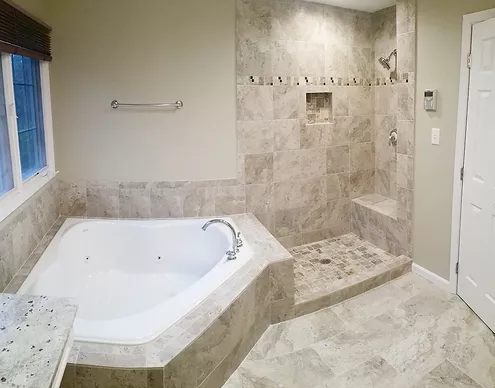 Monova Contractors is a certified general contractor specializing located in Northern Virginia and serves the region of Washington DC. They provide services for bathroom remodeling, kitchen remodeling, basement finishing, painting, tile installation, and drywall installation, among other services. 
Monova is a licensed company that has won several recognitions such as the Best of Houzz Service Awards in 2018, 2019 and 2020.  Angie's List Super Service Award for the years 2017, 2018, 2019, 2020 etc. Apart from this, the company is affiliated with Better Business Bureau and is a lead-safe certified firm. 
Monova Contractors Reviews
My new bathroom is amazing!  The contractors were wonderful, accommodating, and kind.  I could not asked for a better bathroom.  Great job.
Alexandria Kitchen and Bath Studio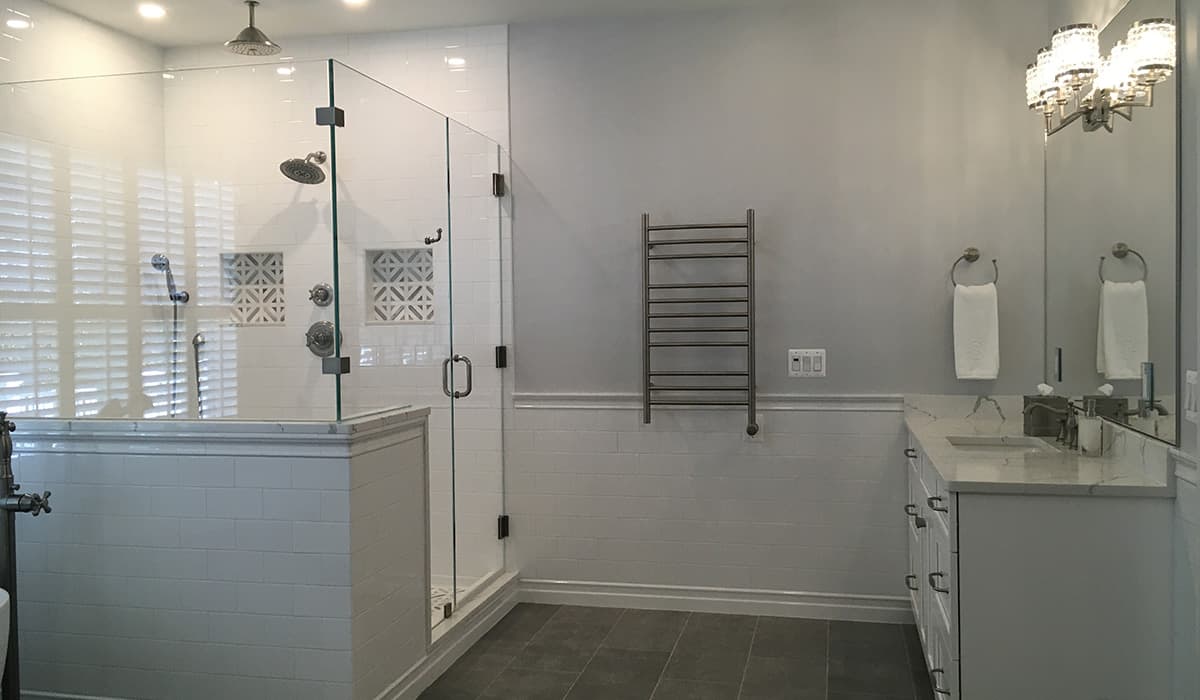 Located in Old Historic Alexandria, Virginia, Alexandria Kitchen and Bath Studio is among the best remodeling companies of the region. Their speciality is kitchen and bathroom remodeling and is a proud member of the National Kitchen and Bathroom Association. The company also has a showroom located on King Street, Alexandria. 
Alexandria Kitchen and Bath Studio Reviews
Our kitchen and bath remodeling was a large and complicated project that AKB completed to the highest standards.  The workmanship was first rate and the site was kept tidy.  There are no regrets and I since have recommended AKB to others.
Optima Kitchen & Bath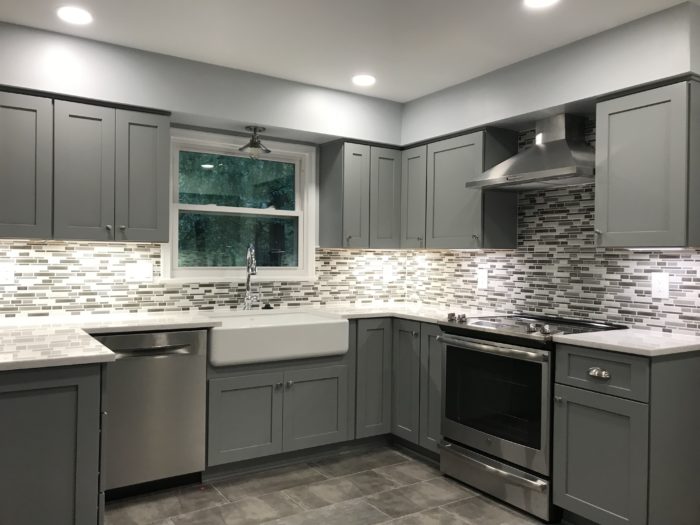 Optima Kitchen & Bath is a kitchen and bathroom remodeling company located in Alexandria. It is licensed, bonded and insured in Virginia and Washington DC. It provides services of residential remodeling services, commercial remodeling services and concierge contracting services. They ensure high quality results as all services are offered inhouse without having subcontractors in between. 
Optima Kitchen & Bath Reviews
Optima was both professional and very responsive with my shower remodeling, which was due to an insurance claim. Malcolm, who has background in insurance, was helpful in the claim process as this was a claim that had to be filed on a recently purchased home. The demolition and renovation took a total of about 2 weeks and Optima was communicative the whole time, which made the ordeal (as a first time homebuyer) more bearable.