Home » Outdated Backyard Trends That Are on Their Way Out
Outdated Backyard Trends That Are on Their Way Out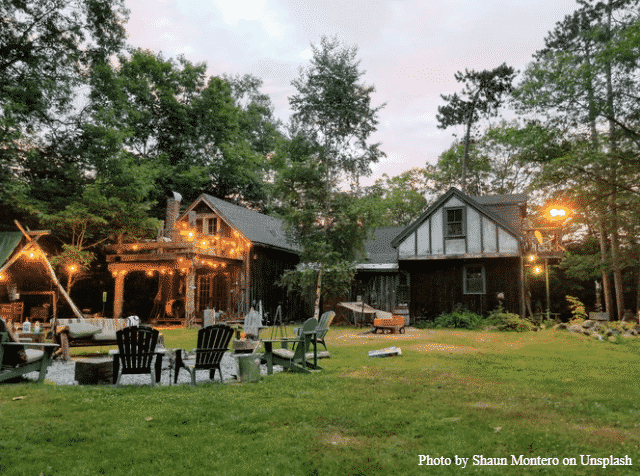 The backyard is one of the most relaxing and rejuvenating spaces in your home. There is nothing better than stretching out and relaxing in the warm evening sun, surrounded by your favorite plants and décor, after a tough day at work. Designing your backyard enhances this experience even more. On the other hand, if your backyard is based on outdated backyard trends, you could end up feeling somewhat disappointed.
When it comes to the resale value of a house, outdoor space plays a vital role as well. In fact, well-designed outdoor spaces help you earn a premium price. Thus, if you are planning to sell your home, you need to make sure that your backyard is up to date as well.
In this article, we have listed some of the notable outdated backyard trends that you need to be aware of. 
Small-Sized String Lights
Small bulbs like fairy lights and Christmas lights are definitely among outdated backyard trends now. Instead, you should try to adapt a larger and more exposed style for your backyard.
It looks wonderful and, thanks to the diffused light it produces, your space will look and feel more relaxed. That said, you can still use Edison bulbs if you want.
These bulbs have been top picks for hipster restaurants for a long time, and are pretty much evergreen. They are always going to be of some use in backyards.
Rounded Furniture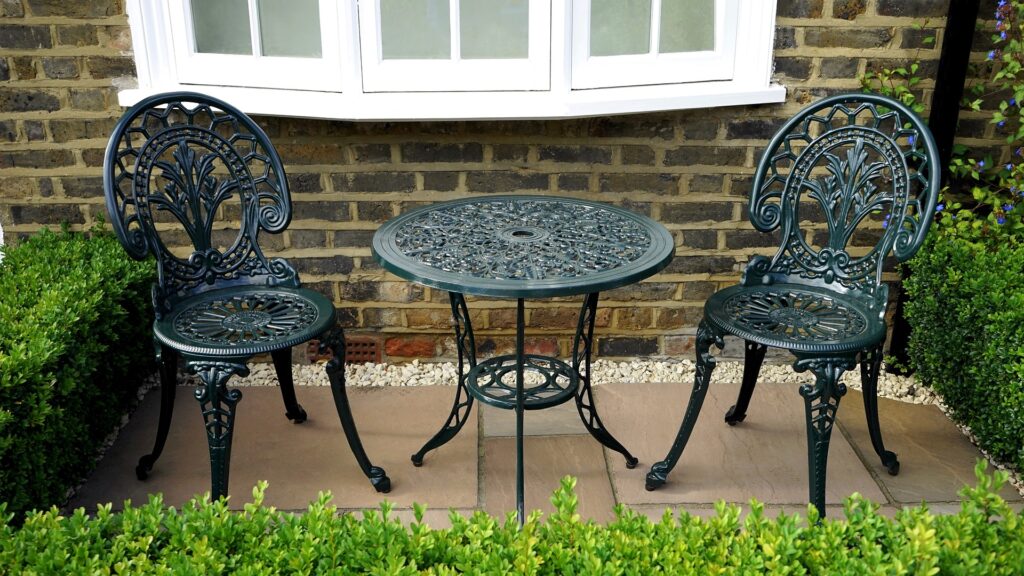 In previous years, many people used to keep formal-looking rounded furniture in their backyards as well. Such things are firmly included among outdated backyard trends now.
Today, more and more homeowners are trying to model their backyards after places they would like to go holidaying in. Think of a sprawling beach or an exotic oasis, for instance. An outstanding way of getting that feel is by including the right kind of furniture in your backyard.
Consequently, you should replace rounded furniture with square modular furniture. You can also try adding an outdoor cabana or pergola with a small TV inside.
Protect this arrangement from strong sunlight by using retractable awnings or outdoor curtains. This sort of laid-back vibe is in high demand among homeowners these days.
Wood-Burning Fire Pits
If you have ever tried it out during outdoor trips, you might know how difficult it is to wood-burn anything. First of all, you need to find the right logs and chop them up yourself.
Next, you will have to light up the wood, keep it lit, and keep removing the ash continuously. Fortunately, these wood-burning fire pits for patios are among outdated backyard trends now.
Instead, you can try using gas for lighting purposes. It is easy to use, clean, and much more efficient. Ideally, you should try to have an inbuilt gas facility for your barbecue or heating space. You will have to invest some money, but it will also give you a much more functional space.
Too Many Potted Plants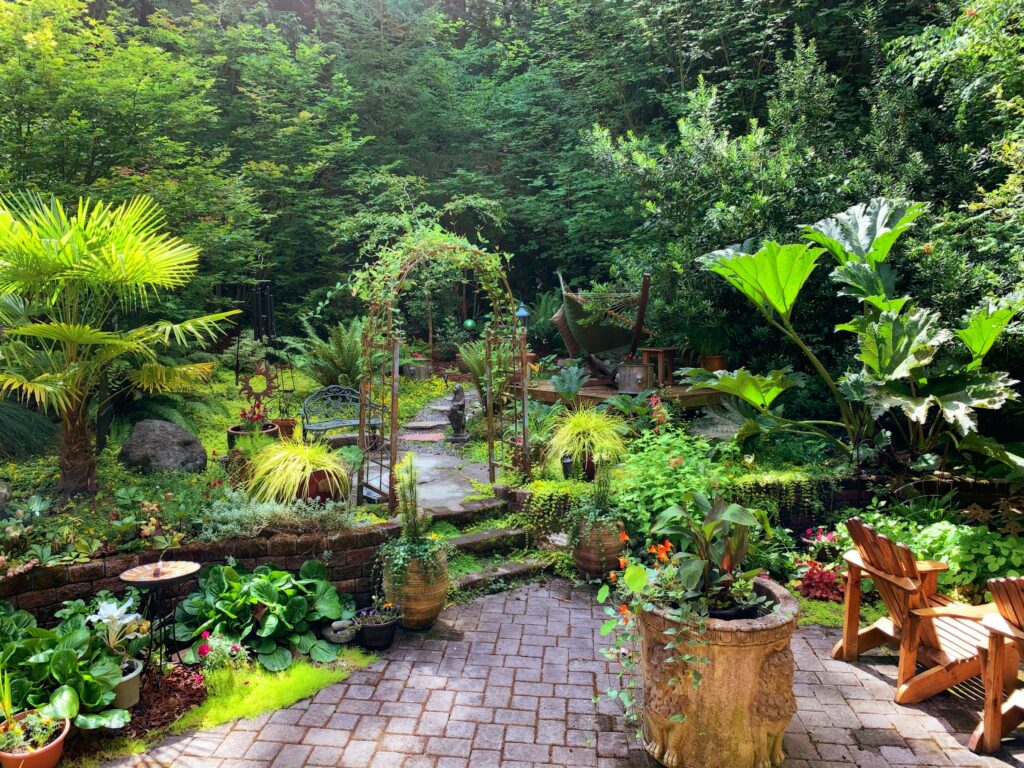 We all enjoy keeping our favorite plants in the backyard. Gardening and spending time with them can be a very relaxing activity. Nevertheless, if you overdo this element, your backyard may end up looking like a thick jungle.
Moreover, you will find it difficult to navigate your way around the space. Although it was rather commonly seen in olden times, 'too many plant pots' is included among outdated backyard trends now. Instead, you should try having a limited number of potted plants in your backyard.
A large number of potted plants can look really disorganized unless you are using quality decorative pots. You should try buying innovatively designed pots that match well with each other.
Having a large number of overgrown plants in randomly colored pots will only leave a wrong impression on your visitors. Remember that your backyard garden is a very personal space and reflects your tastes. Thus, you must maintain it well and keep these things in mind.
Giving Out the Feel of a Flea Market
The basic idea here is very similar to the point discussed above. If you include a large number of decorative items with varying colors and styles in your backyard, it will only serve to make your space feel like a flea market.
Not all people appreciate the abstract concept of beauty in chaos. Thus, it can make your visitors question your tastes. This "flea market" tendency has been relegated to the realm of outdated backyard trends as well.
Instead, you should simply choose two or three colors and stick with them. That should be sufficient to give your backyard an engaging color scheme. There is a growing appreciation for wicker furniture with large dashes of color.
Many homeowners also include burnt orange cushions, navy blue cushions, or splashes of chartreuse color for their backyard furniture. Make sure you select bold colors and do away with unnecessary and excessive decorations.
Bottom Line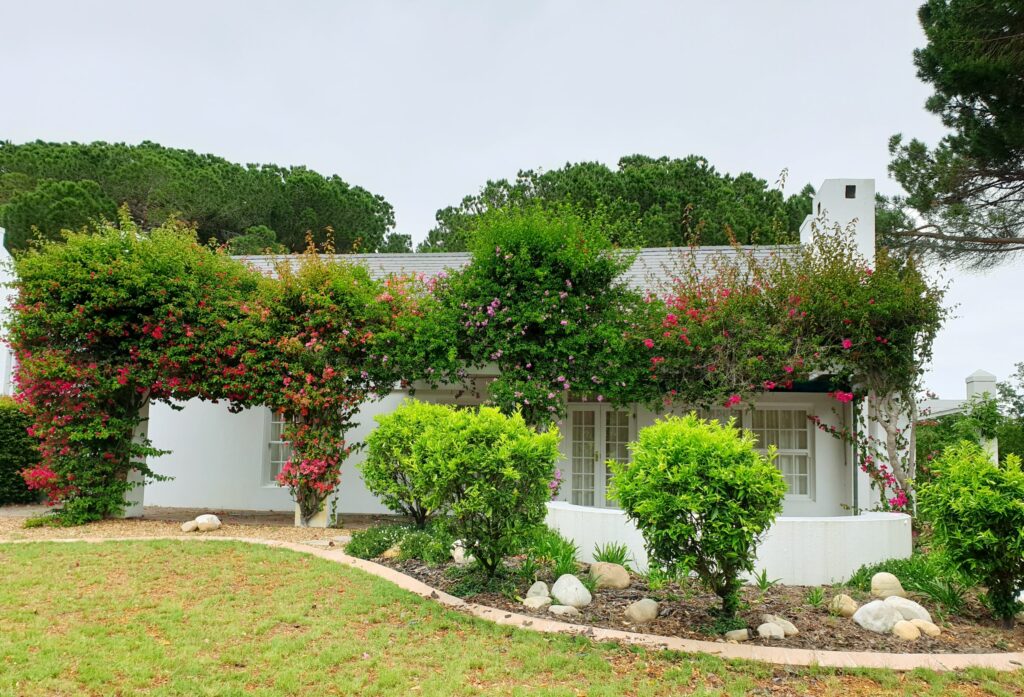 Your backyard serves as an invaluable link to nature in your house. Further, today, a lot of people realize the importance of being in touch with nature. Unfortunately, our increasingly urban life tends to make that hard at times.
Even if your backyard is outdated, it does not mean that it is lost forever. With patience, determination, and effort, you can rejuvenate this space efficiently. For that, you need to be well aware of the outdated backyard trends that we have listed above.
After that, you can focus on renovating your backyard based on the latest trends. Such projects do take a good amount of time to complete, but they are definitely worth it.
When finished, you will be rewarded with a splendid personal space of your own to enjoy. You can use it to spend some quality time away from the stress and worries of daily life. It will also have a lasting impact on your visitors and potentially help you expand your social life in an apt venue.