Home » Low-Cost Home Updates That Will Give You The Most Value
Low-Cost Home Updates That Will Give You The Most Value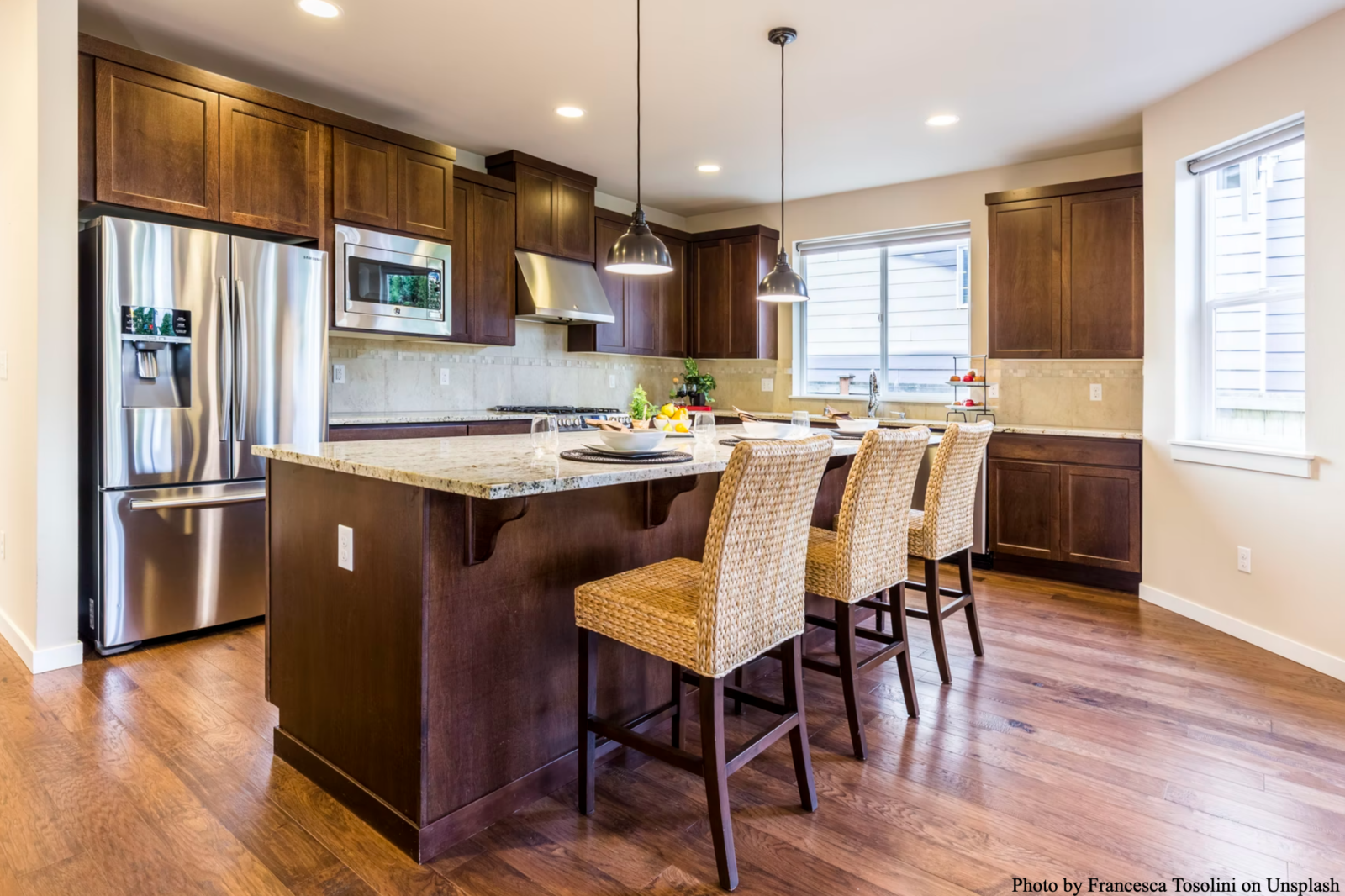 You will probably think about refreshing your home sooner or later. The one thing that's mostly holding you back is the thought of spending thousands of dollars on your home. However, that's not how it has to be. Here are some low-cost home updates that will give your house that much-needed refresh without breaking your bank.
Add New Countertops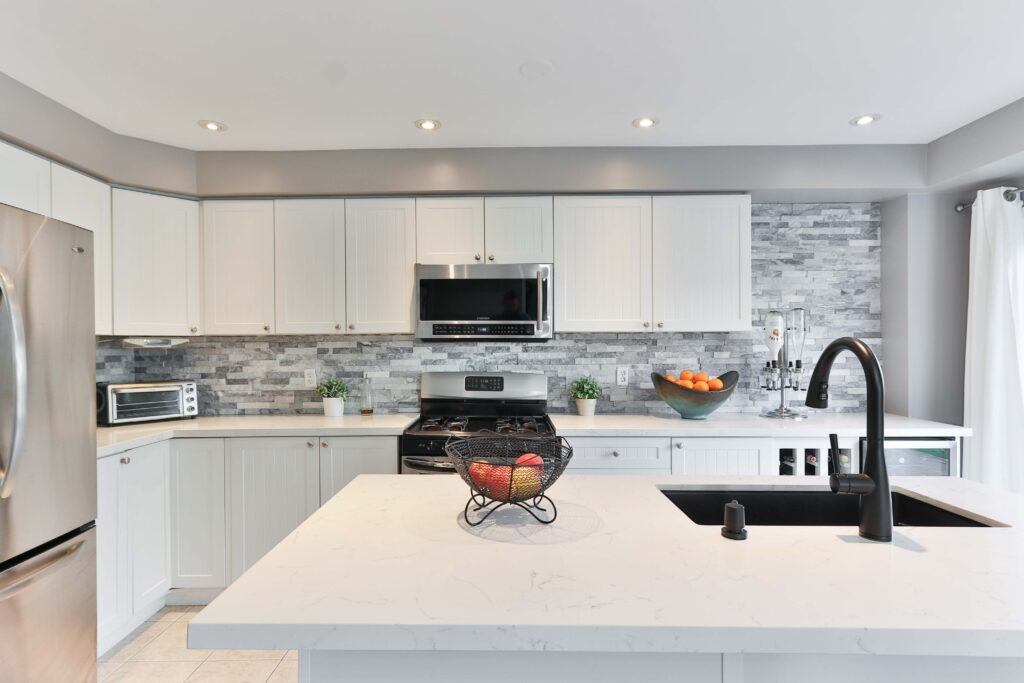 Cabinets, countertops, and fixtures can add up to a five-figure kitchen remodel. However, if your cabinets are in good condition, you can enhance one of your home's most used surfaces with new kitchen countertops. 
The less square footage you have to cover, the less money you'll spend, allowing you to use a more expensive material. Check out your local stone and tile manufacturer about seconds or remnants if you want to save even more money. 
Swap Your Old Backsplash 
It's a terrific way to spruce up a kitchen and add visual appeal by replacing a boring backsplash with one that offers a burst of design or color. There are many materials to choose from, including tile, stone, glass, ceramic, and beaded board. 
Another low-cost home update: selectively install a backsplash where you need it the most, such as behind a stove or near a sink.
Add a Faux Island
For a kitchen without an island, standalone tables or cabinets might be a cost-effective element. Simply add rolling casters to allow you to move the piece at your leisure. 
The more accessories you add (for example, a cabinet with drawers), the more it will cost, so begin with a plain table if you're on a tight budget. That is unless you already have an abandoned piece of furniture that you want to convert into a kitchen island.
Update The Flooring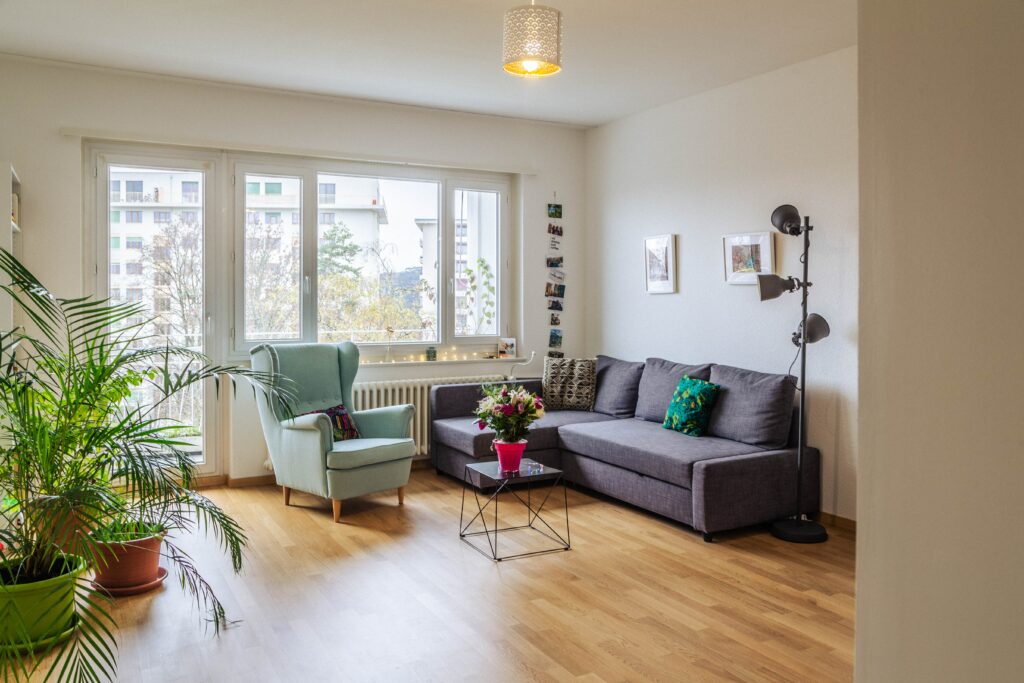 Several peel-and-stick flooring choices are flexible enough that you won't need to remove your current flooring to give your space a low-cost home update. Even if you have to remove the floor because you can't bear it any longer, a new floor can be a long-term job that isn't too pricey on its own. 
Furthermore, numerous DIY low-cost home updates are available when it comes to flooring options for your kitchen or living room and save money on labor.
Install Dimmers
If your home has limited overhead lighting, you might be having trouble finding the right combination of light. This is especially true in older homes, where there are fewer outlets for floor and side lamps. 
Installing a dimmer switch can be a simple and straightforward answer in these situations: keep it bright for tasks, but decrease it for softer ambient lighting that's suitable for resting.
Transform Your Medicine Cabinet
With a modest, cost-effective modification like a new medicine cabinet, you can add both elegance and storage to your bathroom. To increase storage and a new style, replace a conventional wall-mount mirror. Add a corkboard or blackboard to the inside of the door for constant reminders and affirmations to get you started.
Refresh With Wallpaper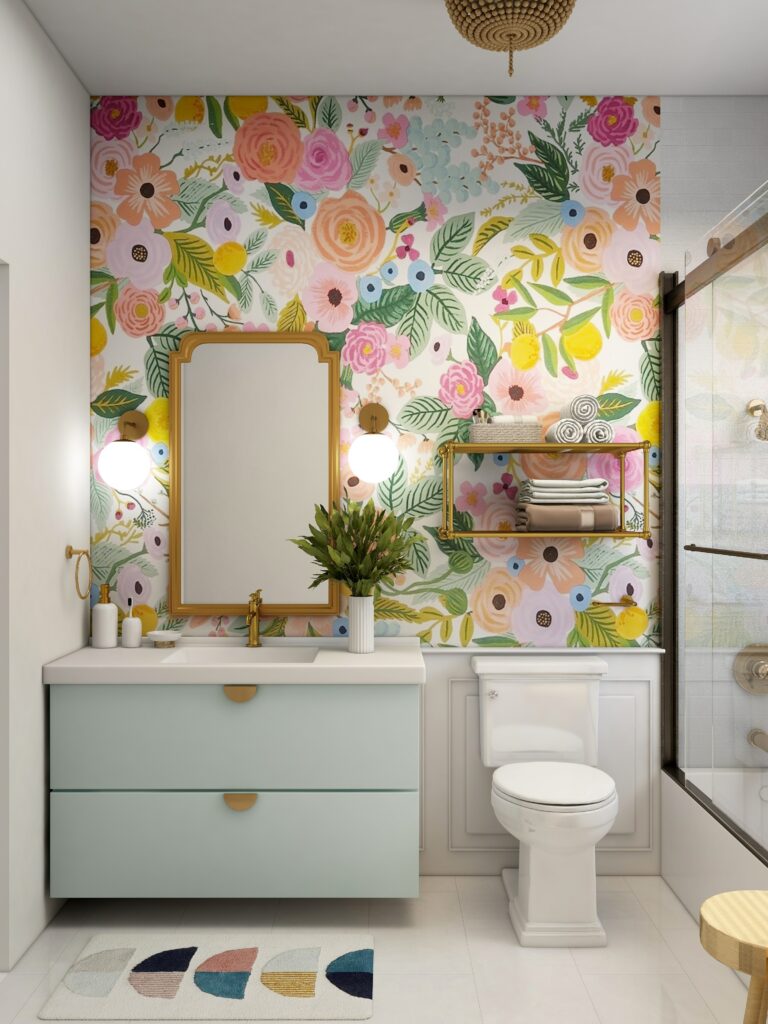 Wallpaper has gotten easier to handle, even for a novice DIYer, making it an excellent job for a low-cost home improvement. Wallpaper is a quick and easy way to add pattern and color to a room, and it's perfectly OK to use it on only one wall (and keep the budget low). 
If you're not quite ready to handle full wallpapering yet, consider the peel-and-stick variety. It's simple to take it out.
Add Shelves
Floating shelves, even the tiniest ones, provide more than just storage. Combine them with baskets or other decorative items to give your bathroom a modern upgrade.
Other off-the-shelf storage alternatives, such as stacked carts, leaning ladders, and apothecary cabinets, are designed to maximize vertical space and are available in various styles. They're a lovely and useful storage choice that you can feel good about buying. 
Update Your Hardware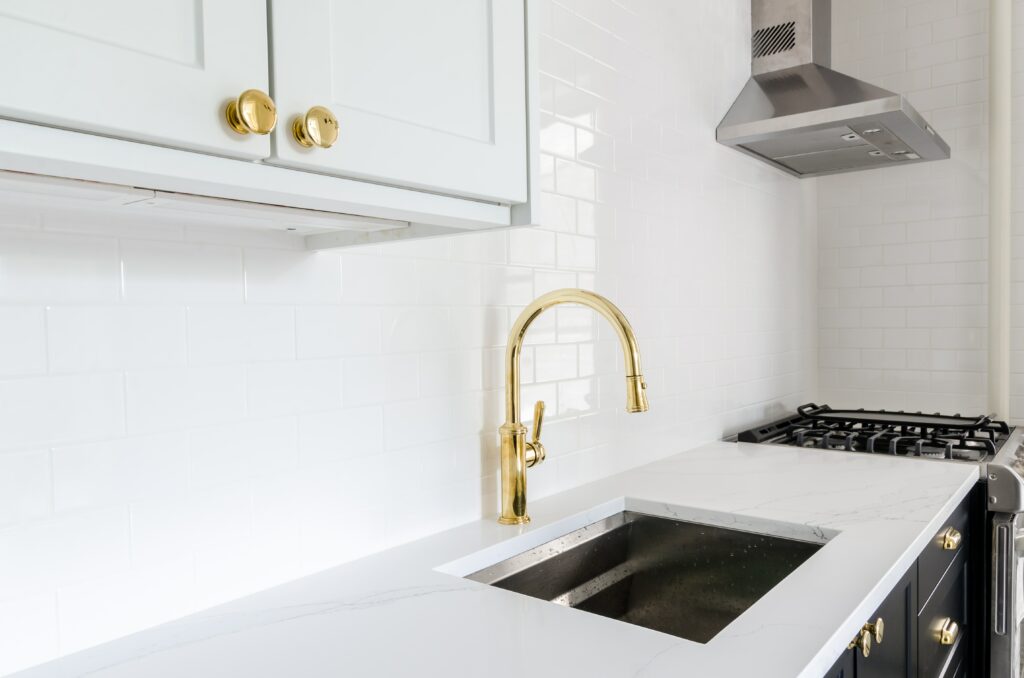 With new hardware, you can give your cabinets a modern makeover. For a more eclectic aesthetic, mix and match different finishes or use different types from the same family (long drawer pulls and little doorknobs). If your existing handles lend themselves to a more shapely flare, consider adding backplates.
Add Interest To Walls and Ceilings
You can simply add wainscoting or trim to dreary bedroom walls or ceilings even if you don't have a toolbox full of power equipment. Applying trim or timber to a portion of the wall as an outline, then using paint to connect the wall and trim together to replicate the actual thing, will provide the effect of wainscoting. This makes it one of the easiest DIY home repairs that you can undertake in a tight budget.
It has a high-end appearance without the exorbitant price tag. Prefinished millwork saves time and money, and you can finish it yourself to save even more money on your restoration budget.
Install a New Light Fixture
Light fixtures in dining rooms are frequently locked in a time vortex. However, a few hundred dollars and some electrical DIY may transform your ceiling space (and your room) into a game-changing centerpiece. For a more modern look, opt for many pendants rather than a typical chandelier.
Reinvigorate a Built-In
Hidden spaces, such as the back panel behind shelves or the wall, receive little attention. However, there are excellent places to use paint or wallpaper to add color. 
Another option is to replace the door inserts with glass or to cover existing glass with colored film. These small details may go a long way toward revitalizing a space.
Paint The Stairs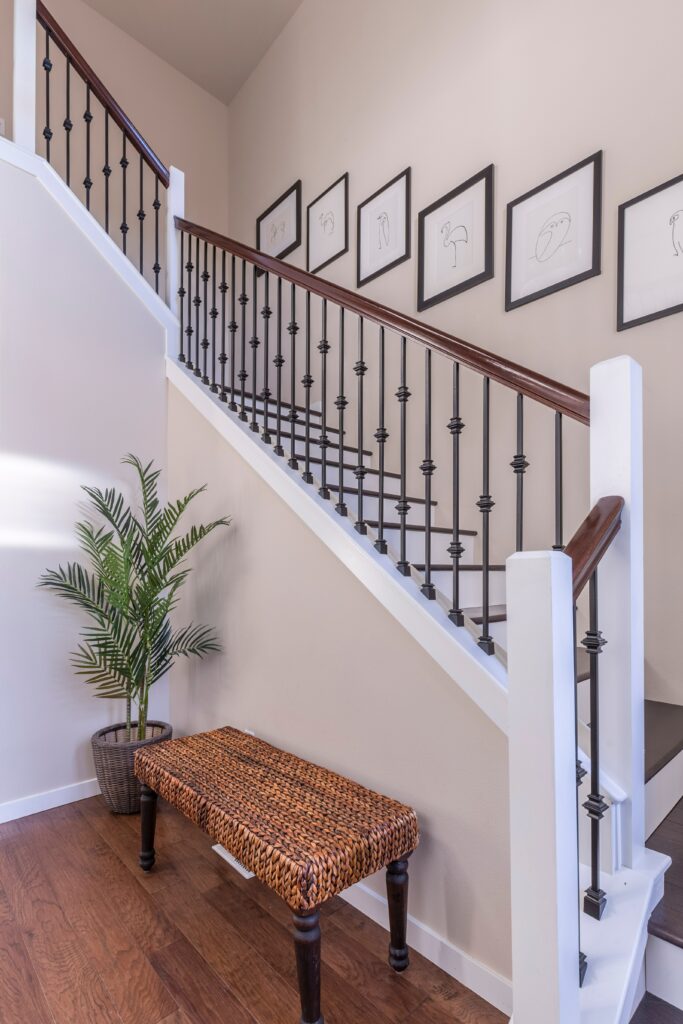 One of the best low-cost home updates is the creative application of paint to refresh the path from one floor to the next. Make your stairwell a show-stopper by using a pattern, a theme, or a solid, eye-catching hue. 
After it's dry, coat them in polyurethane to maintain the finish. You can either do it once and be done with it or have fun with it and change it seasonally to keep your friends and family astonished.