Home » Kitchen Backsplash Mistakes to Avoid During Your Remodel
Kitchen Backsplash Mistakes to Avoid During Your Remodel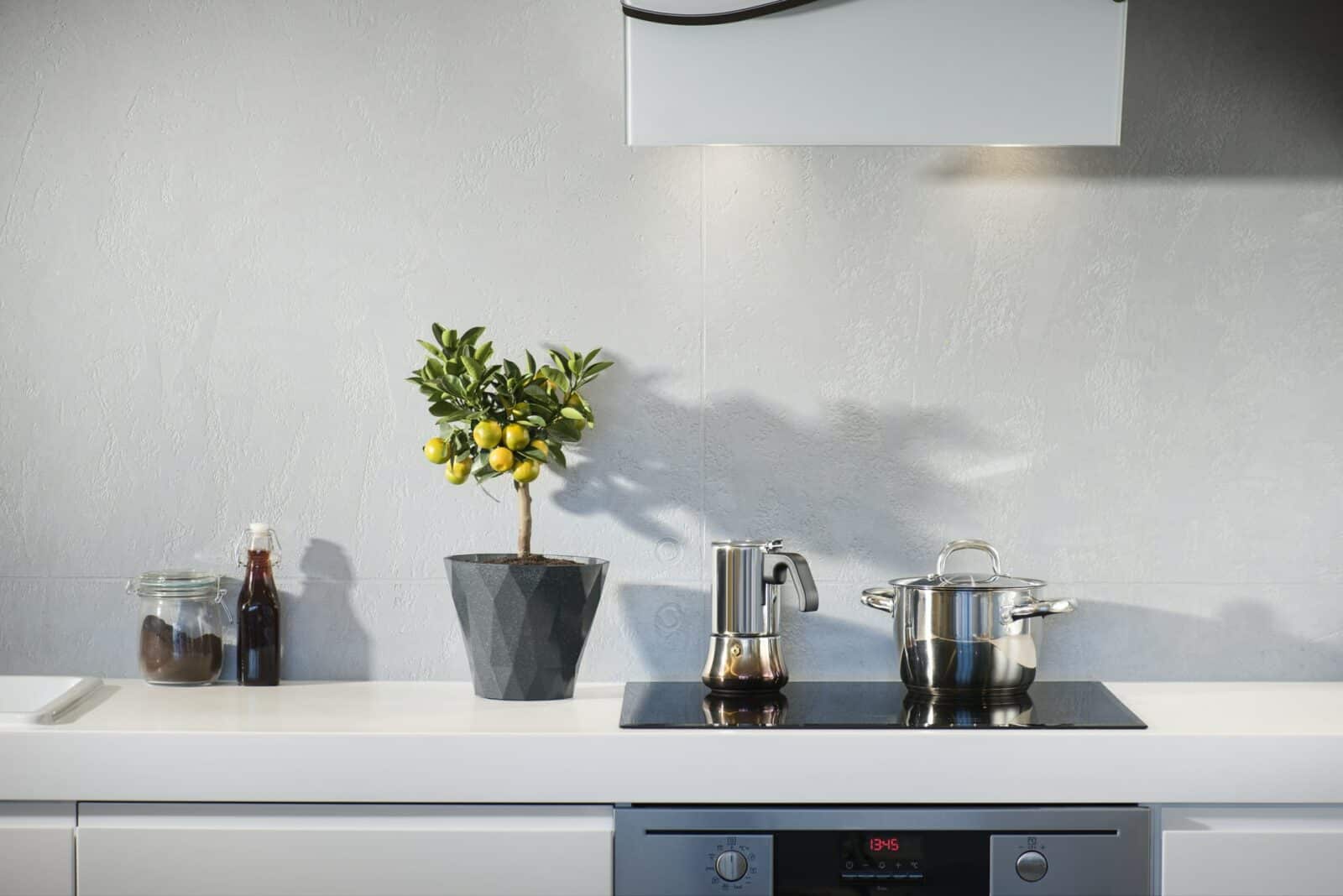 When you remodel your kitchen, one of the most challenging choices is picking your kitchen backsplash. The kitchen backsplash is a material finish that transitions from the countertop along the wall up to the upper cabinets. Hence, it's easy to make some common kitchen backsplash mistakes while remodeling your kitchen.
It will help you keep your kitchen clean and functional. Furthermore, it also provides an aesthetic backdrop for the overall look of your kitchen. There are eternal types of tile, from stone to laser-cut to porcelain and mirror. That's not all; you can choose from several patterns, colors, layouts, and shapes. 
Remember, all aspects of your kitchen will have to work together as a whole, and the backsplash is an integral part of that composition. Let's go through a few kitchen backsplash mistakes, and it's solutions. 
Don't Go Overboard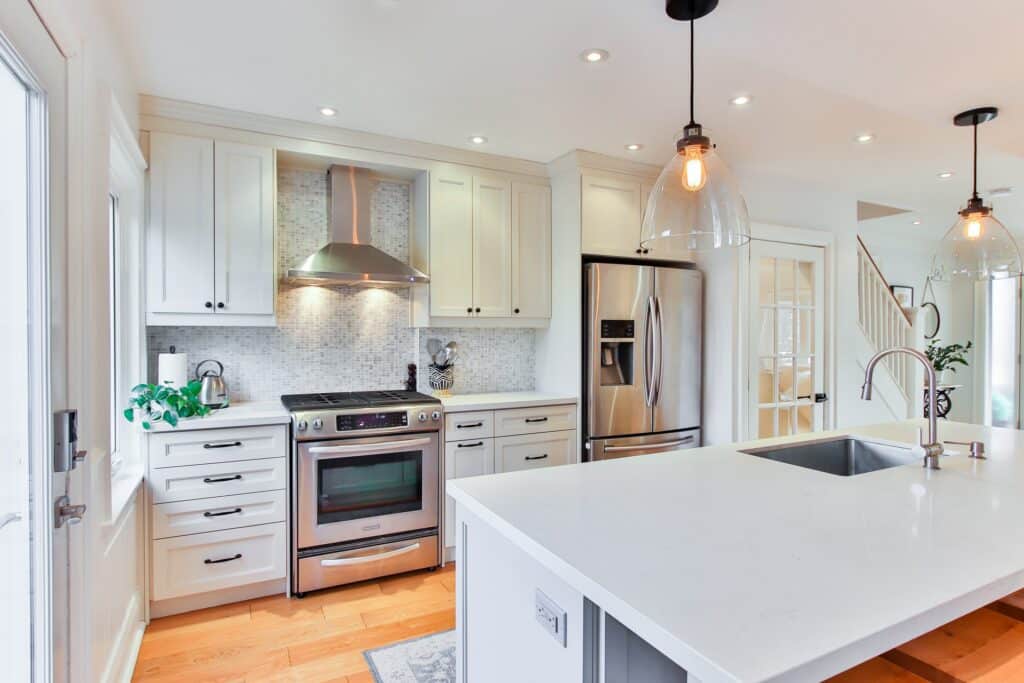 One of the typical kitchen backsplash mistakes you can make is to use individual tile instead of a stone slab. Instead of arranging individual tiles in a pattern, you can install large pieces of stone slabs that will cover one end of your backsplash to the other. 
This look is all about the beauty of the stone and its veining. In most cases, you can use the same stone as the one on your kitchen countertop to create seamlessness in the kitchen. 
You will have no grout line, no intricate patterns, just one large surface area of stone. It will look fantastic in a contemporary kitchen remodel, where the cabinetry is simple and the detail is minimal. By doing so, your design will all work together to make that strong statement. Moreover, if you want a minimal contemporary kitchen, do consider a stone slab for your backsplash. 
Don't wait till the end of your project to select your backsplash. Try to choose your backsplash early on to create a seamless kitchen design.
Add a Special Feature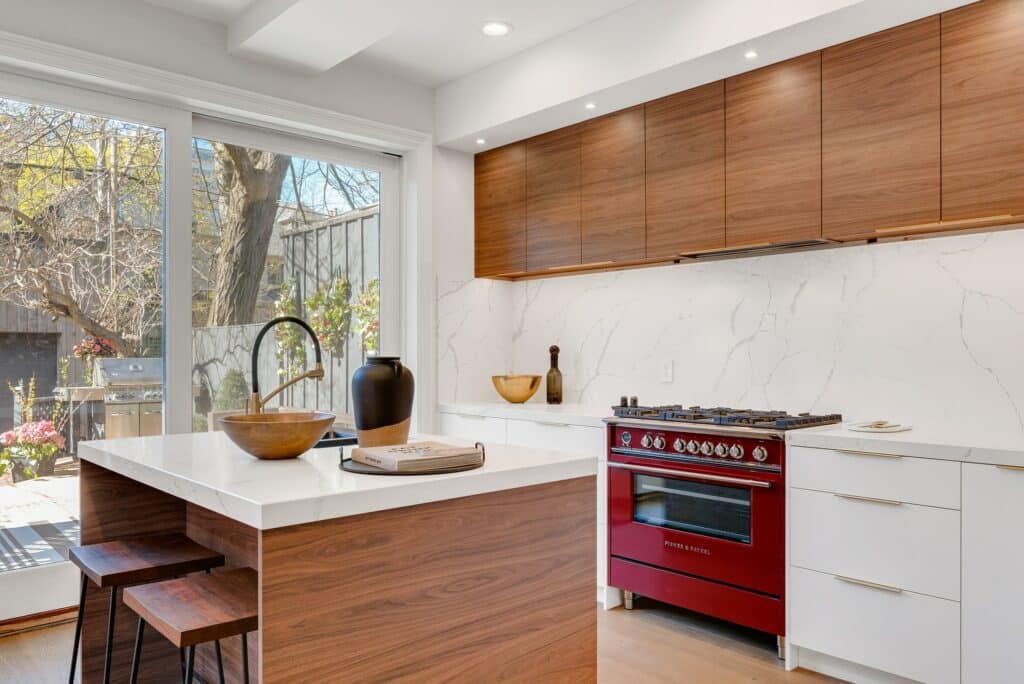 Another kitchen backsplash mistake is overdoing doing your whole kitchen with a remarkable feature backsplash. An outstanding feature is a great way to bring attention to an area that separates from the kitchen, like a pantry or the bar. 
On the contrary, you can do a noteworthy feature with a single stone slab, eye-catching. It will not matter if it's one piece of stone; the colors and variations in the veins will make this portion of your kitchen a focal point. You will almost not even notice the shelving in front of it. With an unusual feature in your backsplash, you will have to balance the look of it. To do so, you can include other elements in your kitchen like upper cabinets, open shoving, windows, etc. 
Similarly, you can opt for a bold geometric tile backsplash that will be a show-stopper. You can mix it with open shelves instead of heavy closed cabinetry. However, if you select a bold backsplash, floating shelves are the right thing to do. 
Choosing or Not Choosing a Bold Color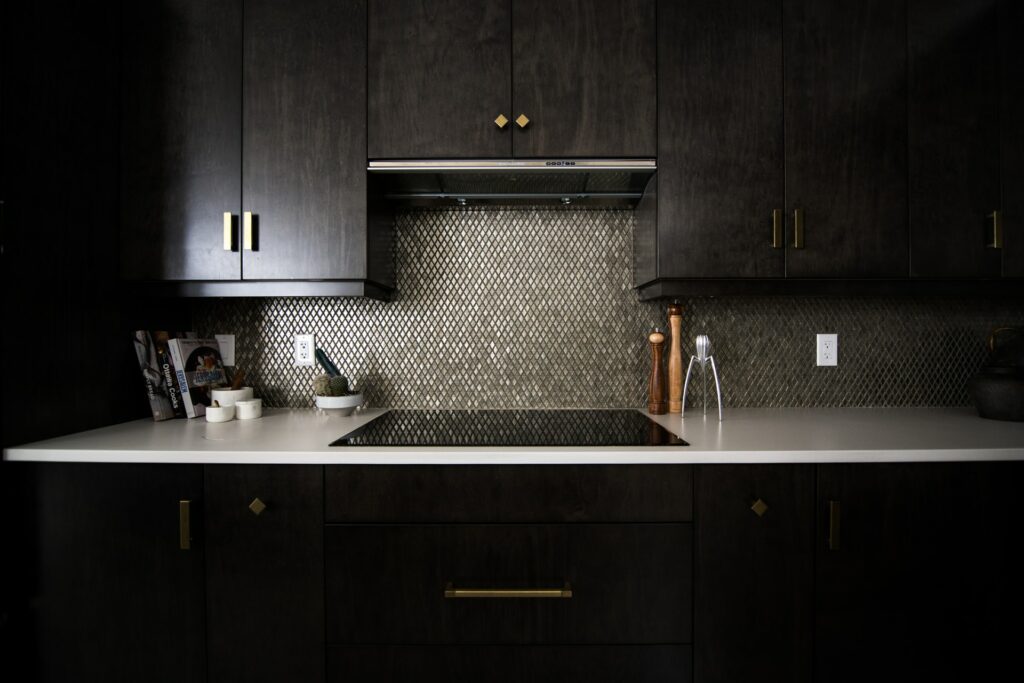 While bold color backsplashes are a trendy, rich addition to your kitchen, you must love the color. It can become a very dominant feature in your kitchen and will turn into a kitchen backsplash mistake in no time. For example, if you choose turquoise glass tile, the shape of your kitchen backsplash. When you create your kitchen backsplash, it will have to stand-out as a separate statement piece from the rest of the kitchen.
Also, when you opt for a bold, prominent color, the rest of the kitchen will be secondary to it. Furthermore, you don't have to make your backsplash the only things that stand out; all aspects of your kitchen will have to work in cohesion. If you love a bold color, consider how the rest of your kitchen holds everything together. You can play with open shelving and closed lower cabinets throughout the kitchen and let your bold backsplash streamline every element. 
On the flip side, if bold colors are not your thing, you can introduce colors in your kitchen by adding easily replaceable accessories. Besides, you can use light accessories and other furniture to make the color statement in your kitchen. 
Pattern and Texture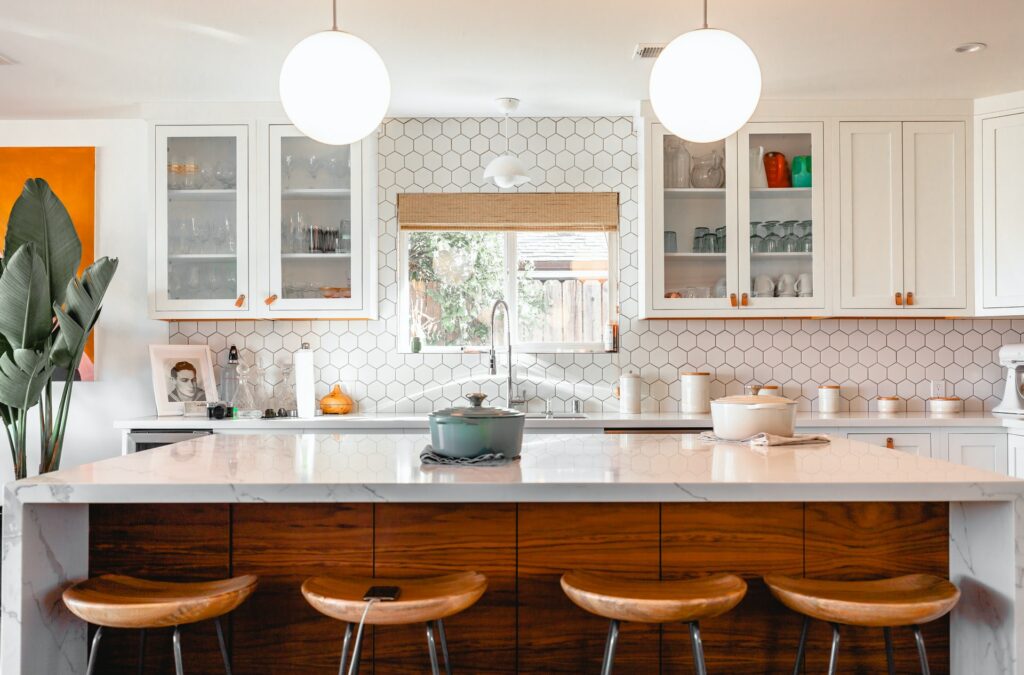 Moving on, you can accomplish pattern and texture with mosaic tiles or small individual tiles. You can place it in a specific way, like a brick or a herringbone. Similarly, you can get creative with the kitchen backsplash materials, especially when using tiles. You will be able to create such unique designs by laying out the tile in an exciting way. Similarly, you can use a darker or lighter color grout to make things feel exclusive to you. 
See Also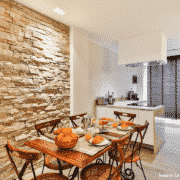 The most successful kitchen backsplashes are those that bridge the gap between countertops and the upper cabinets. They're not a focal point but blend into the kitchen while still enhancing the overall look and feel.
Know When to Start and Stop
You can bring in all the colors, patterns, tiles you want, but you need to know when to start and stop. If you're on a strict budget, you will have to streamline your backsplash with your top cabinets. On the flip side, if you have all the wall space above the cabinets, you can extend your same backsplash to the adjacent wall. You can also install your backsplash from lower cabinets to the ceiling and around the window as well. 
Don't break the bank over your kitchen backsplash. Today, there are many affordable options available. Meaning, you do not need to invest a vast amount of your budget on backsplash alone. 
Choosing the Right Kitchen Backsplash
Selecting a beautiful kitchen backsplash is more than just choosing a color or tile that you love. You will have to consider how powerful it will look in your kitchen and whether it will work with all the other elements of your space. 
Create the perfect backdrop to all other elements like your cabinets, countertop, rangehood, windows, open shelving, and wall space. Remember, a kitchen is a sum of all its parts.
Similarly, make sure the material you choose is durable and long-lasting. A backsplash is an attractive yet expensive addition to your area; you must enjoy this add-on a few years down the line, too. Besides, you can stop these kitchen remodeling mistakes easily while remodeling your kitchen.