Home » How To Decorate Bathroom Shelves Like An Expert [Bonus: We Have Included The Decor Items]
How To Decorate Bathroom Shelves Like An Expert [Bonus: We Have Included The Decor Items]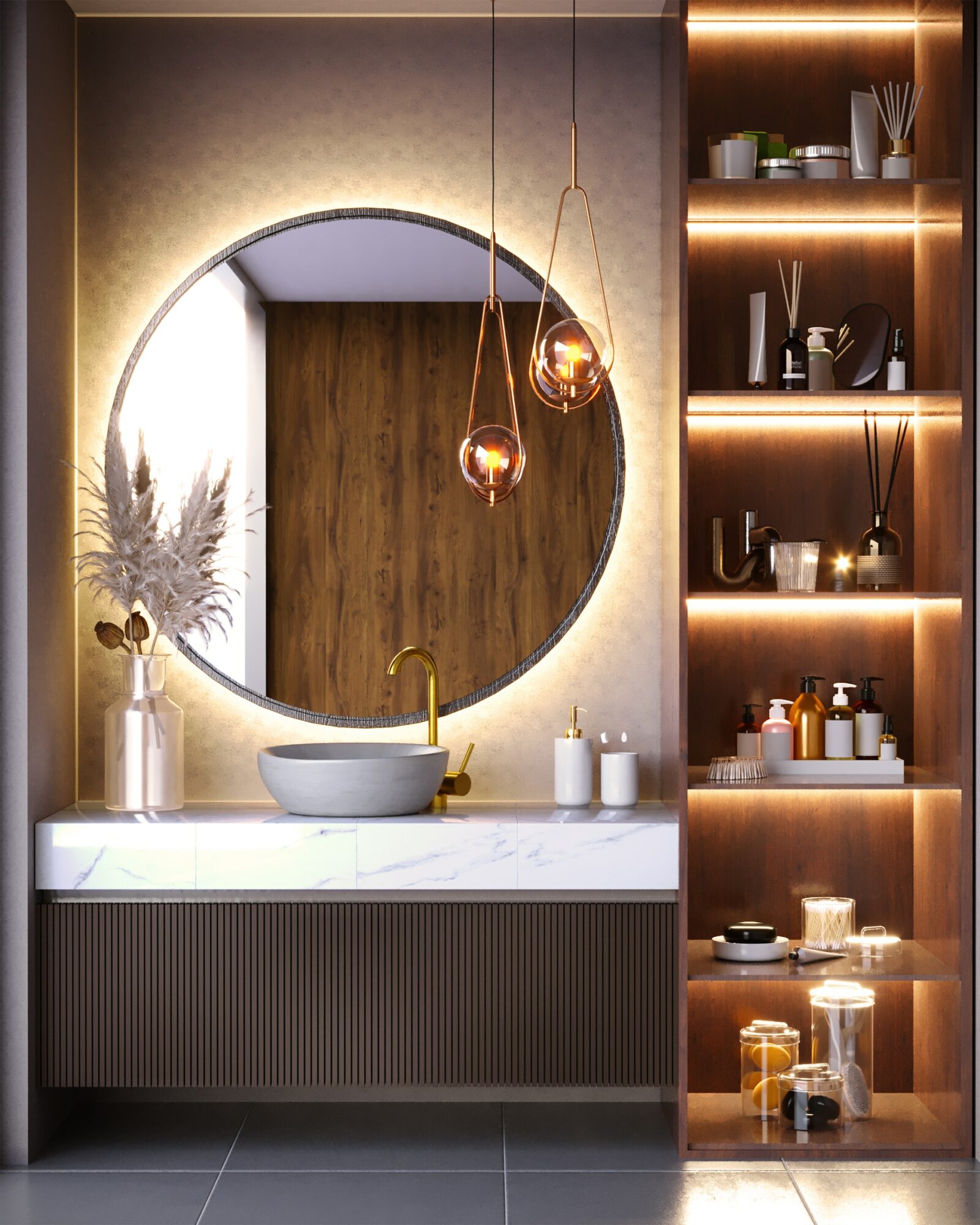 Keeping bathroom shelves well-maintained and organized is more important than you think. All your important items that you use on a regular basis cannot be packed together in a drawer or a deserted cabinet. In this article, we shed information how to decorate bathroom shelves like a pro.
What's even better, we recommend our personal favorites that will make your bathroom nothing less than a luxury hotel's.
How To Decorate Bathroom Shelves Like A Pro?
Opt for Open Shelving
Cabinets are undeniably necessary however, they may not be the best ones to go for if you have smaller space. Open shelving, on the other hand, creates the illusion of a bigger bathroom while helping you stay organized.
Add These To Your Open Bathroom Shelves
Reed Diffusers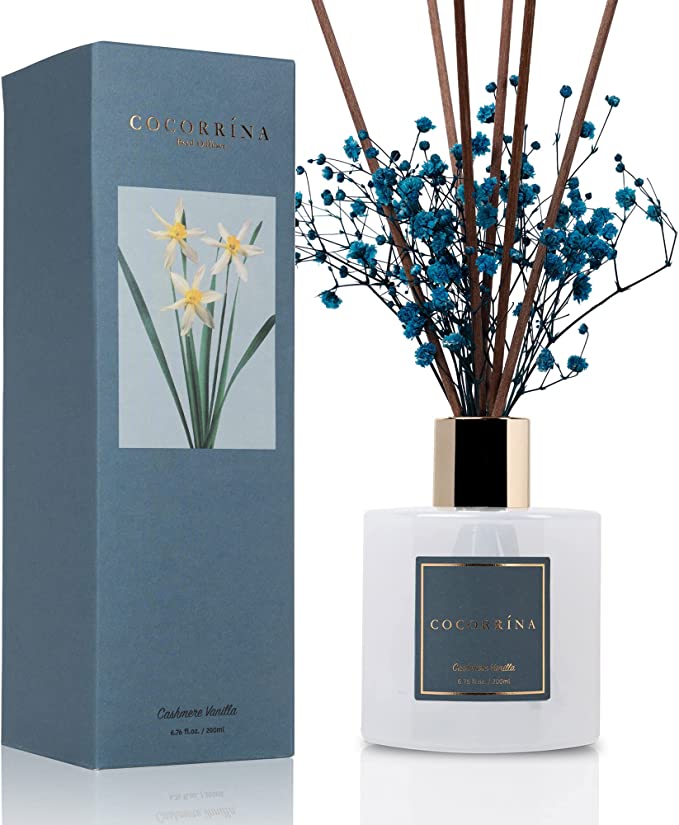 Reed diffusers not only make bathroom smell like a dream but are also an aesthetic addition to your bathroom shelves.
Artificial Plants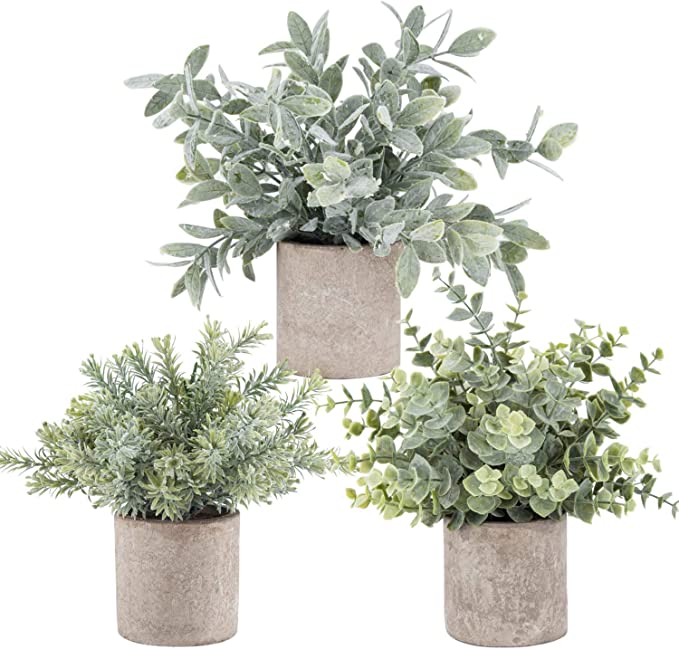 If you are thinking how to decorate bathroom shelves, what can be better than a few plants. A little greenery, whether fake or real, can brighten up any room or in this case, shelves.
Go For Adjustable Shelving
While built-in shelves are great, however, a lot of top designers and bathroom remodeling experts suggest opting for adjustable shelving. Also known as floating shelves, they let you adjust the height based on your storage requirements.
Add These To Your Open/Floating Shelves
Vanity Organizers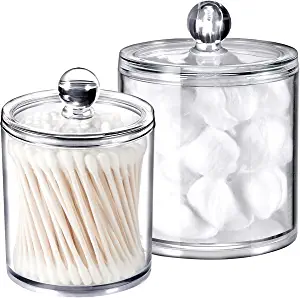 Open or floating shelves lets you add items of any size based on your storage requirements. Go for these vanity organizers that come in all shapes and sizes and look amazing on a bathroom shelf.
Apothecary Jars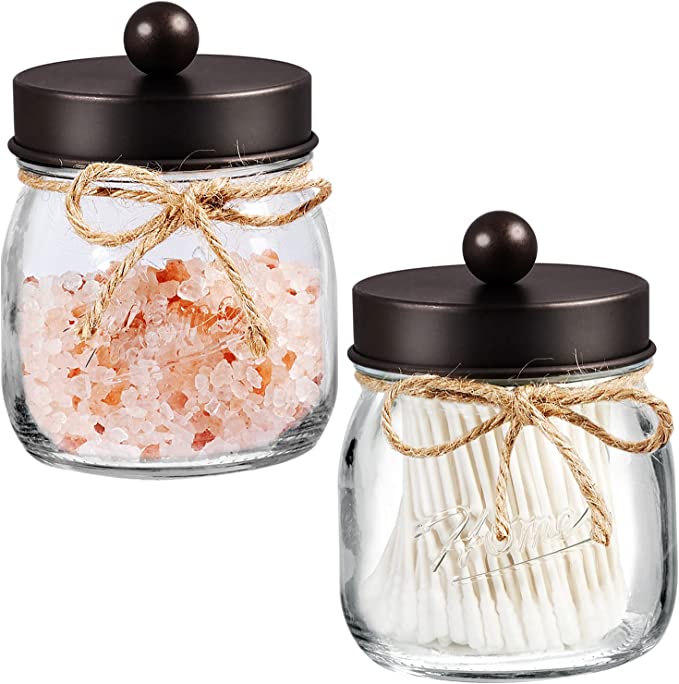 Another great bathroom decor item would be these apothecary jars. They go perfectly with retro or farmhouse-styled bathrooms. Add them to liven up your bathroom shelves.
Keep Clutter In Check
We cannot stress enough on how minimizing clutter can add to your bathroom shelve's decor. A well organized shelf, even without any decor items looks amazingly good. Afterall, you cannot hide any mess especially if you have open or floating bathroom.
Rustic Trays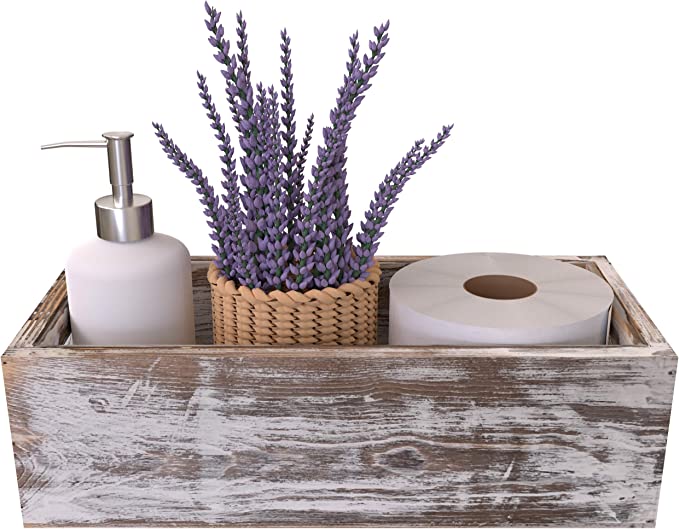 Organization trays aren't just functional, they can be a fantastic aesthetic element too. Add a few of these to your bathroom shelves and you are good to go.
Macrame Storage Boxes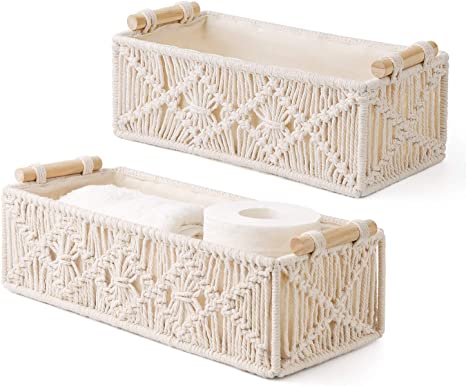 Wondering where to store your towels, toilet papers and others? How about these pretty macrame storage boxes? Throw in a few of these and you won't have to ask how to decorate bathroom shelves like a pro.