5 Best Boho Bathroom Decor Ideas To Amp Up Space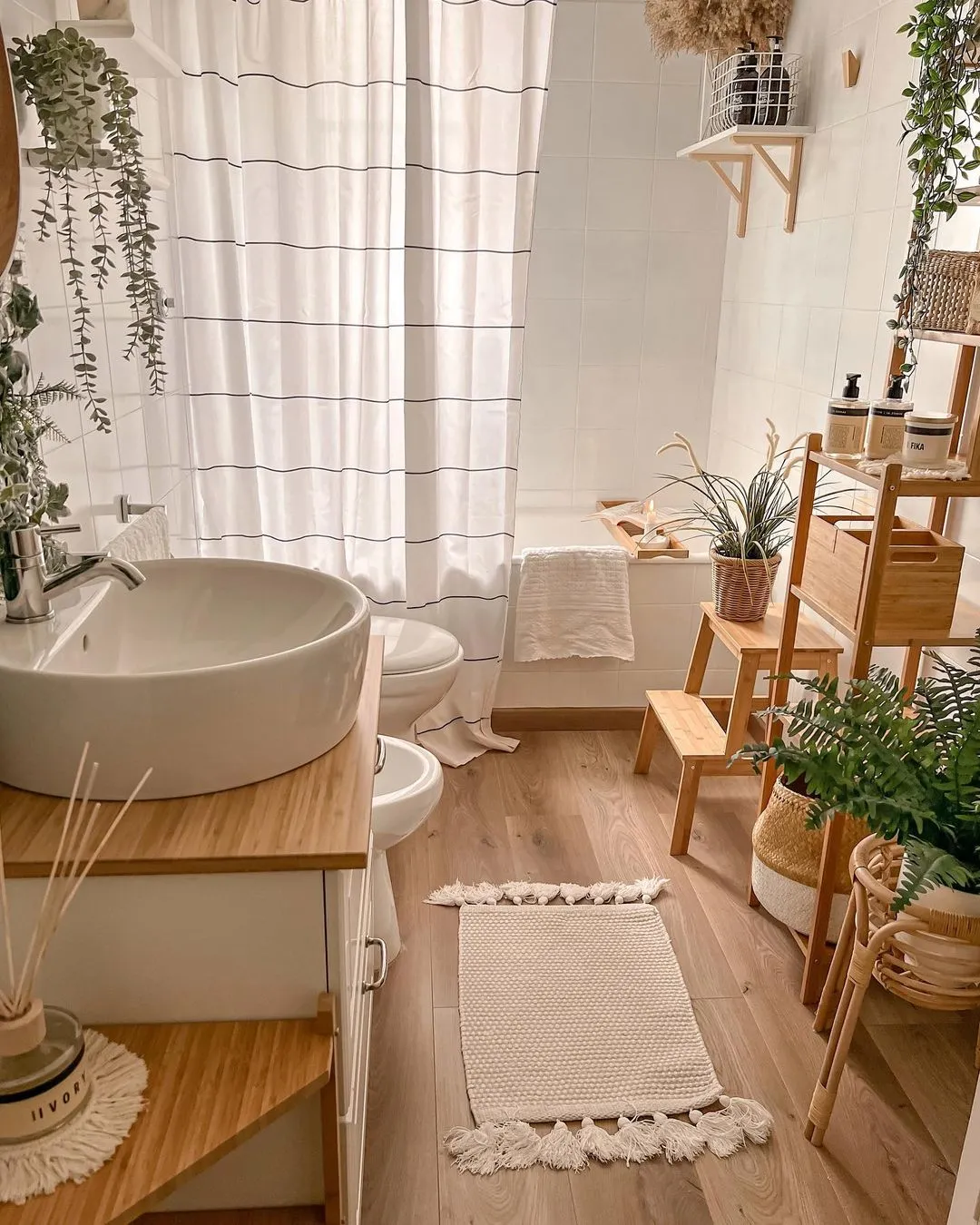 Transform your bathroom into a comfy and relaxing space with the best boho bathroom decor ideas. Your space's aesthetics play an essential role in defining your mood and feelings. These ideas will help you turn your bathroom into a space for rejuvenation and accentuate your shower routine.
Here are the 5 best boho bathroom decor ideas for your inspiration.
Bold Boho Bathroom Wall Decor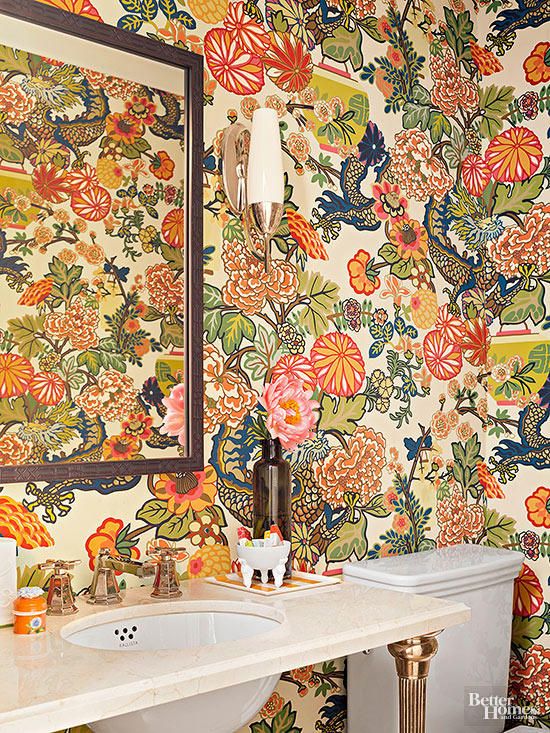 Boho decor is not about minimalism but bold styles with strong personalities. Check out this maximalist boho bathroom wall decor inspiration complemented by brass hardware and rectangular mirror.
Add Textured Rugs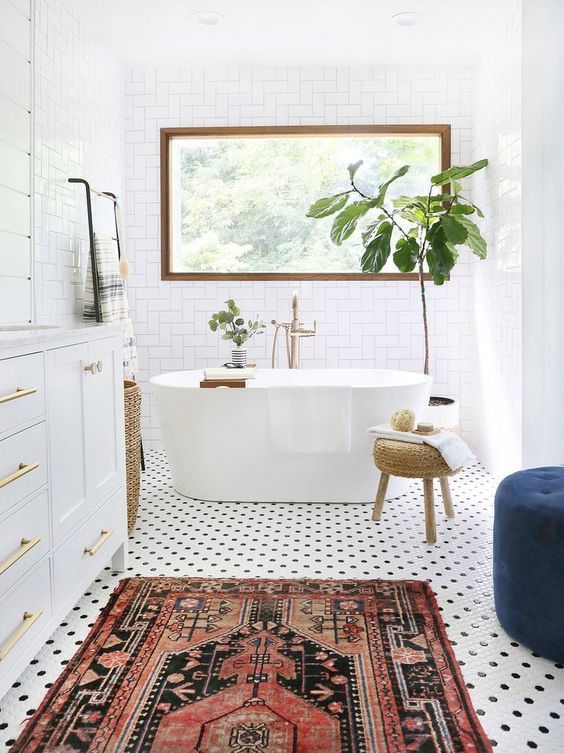 Boho home decor has layers of styles and complexities while also seeming to be effortless at the same time. Throw in a bathroom rug as an added layer and watch your space's look transform.
Add Some Greenery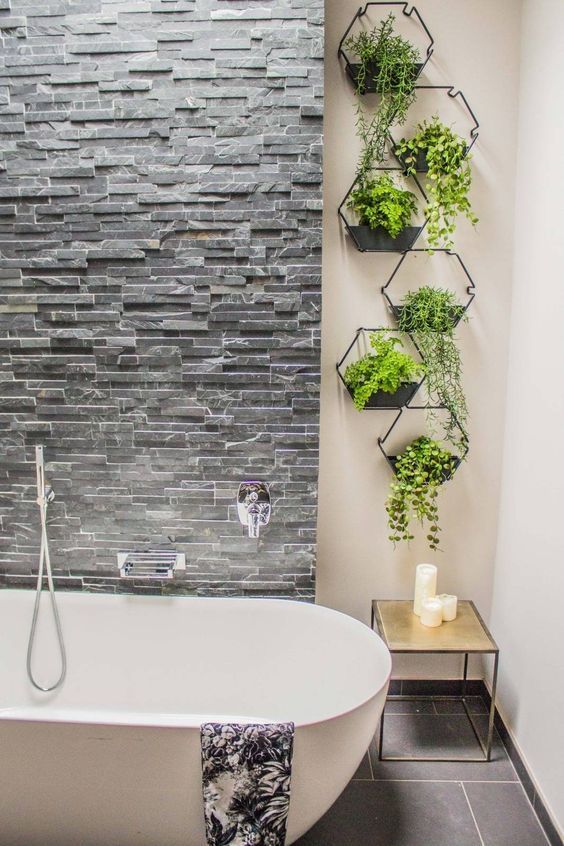 You can never have enough plants in a boho-themed bathroom. Give your bathroom an earthy feel by adding in a few indoor plants. If you have a small bathroom, consider adding smaller plants on shelves or hang them over a wall.
Add Vintage Elements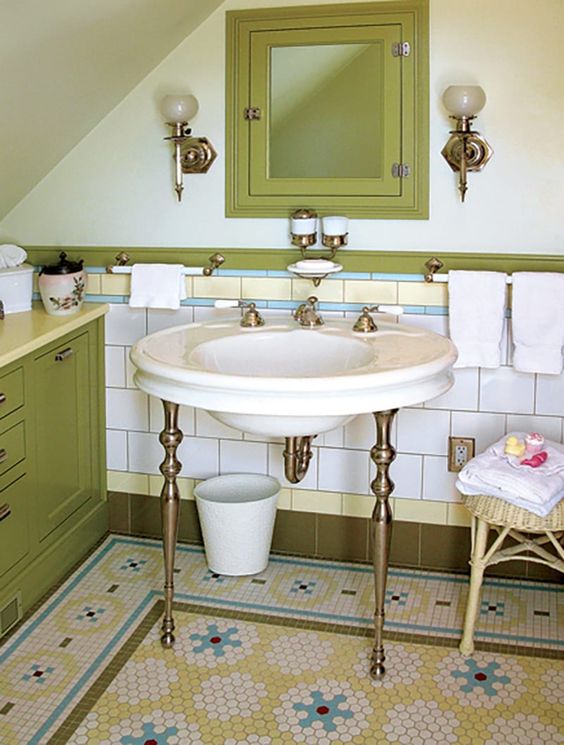 Vintage elements and boho chic bathroom decor go hand in hand. Add in a couple of vintage items, such as this sink and lighting and add character to your space.
Incorporate Natural Materials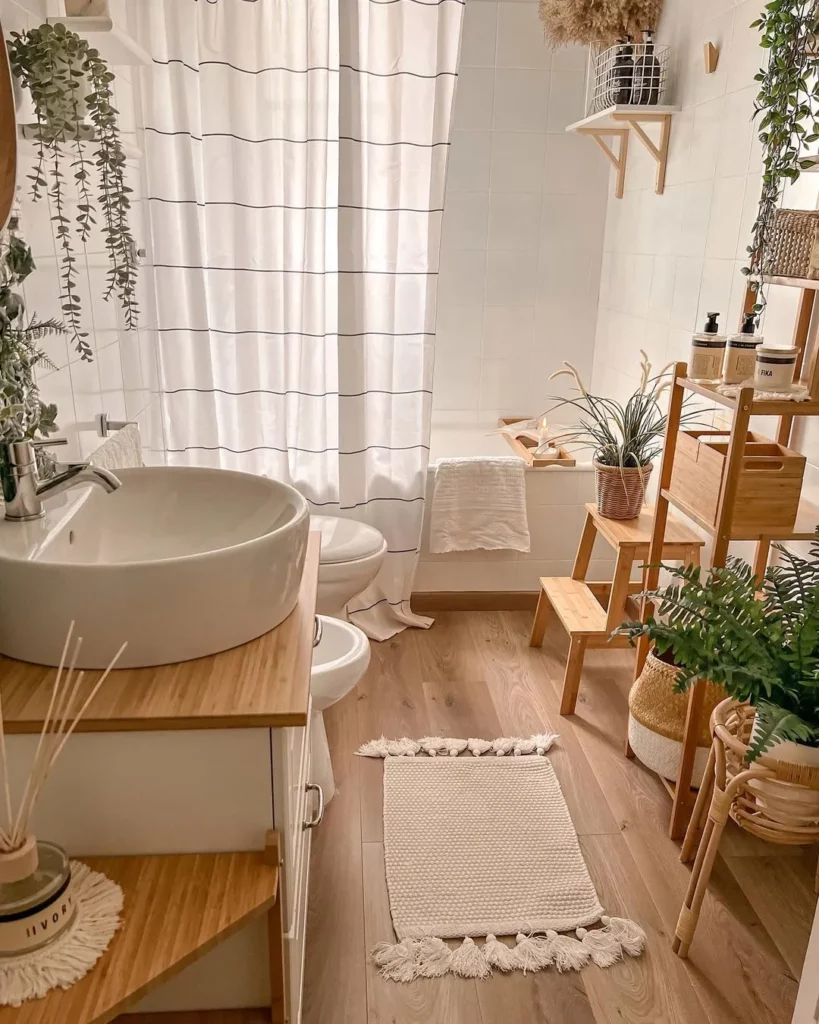 Using natural materials is undeniably one of the best boho bathroom decor ideas out there. Incorporate elements such as woven rugs, rattan stools, seagrass mats, woven baskets etc.