Home » Cambria Countertops Buying Guide Explained in 13 Steps
Cambria Countertops Buying Guide Explained in 13 Steps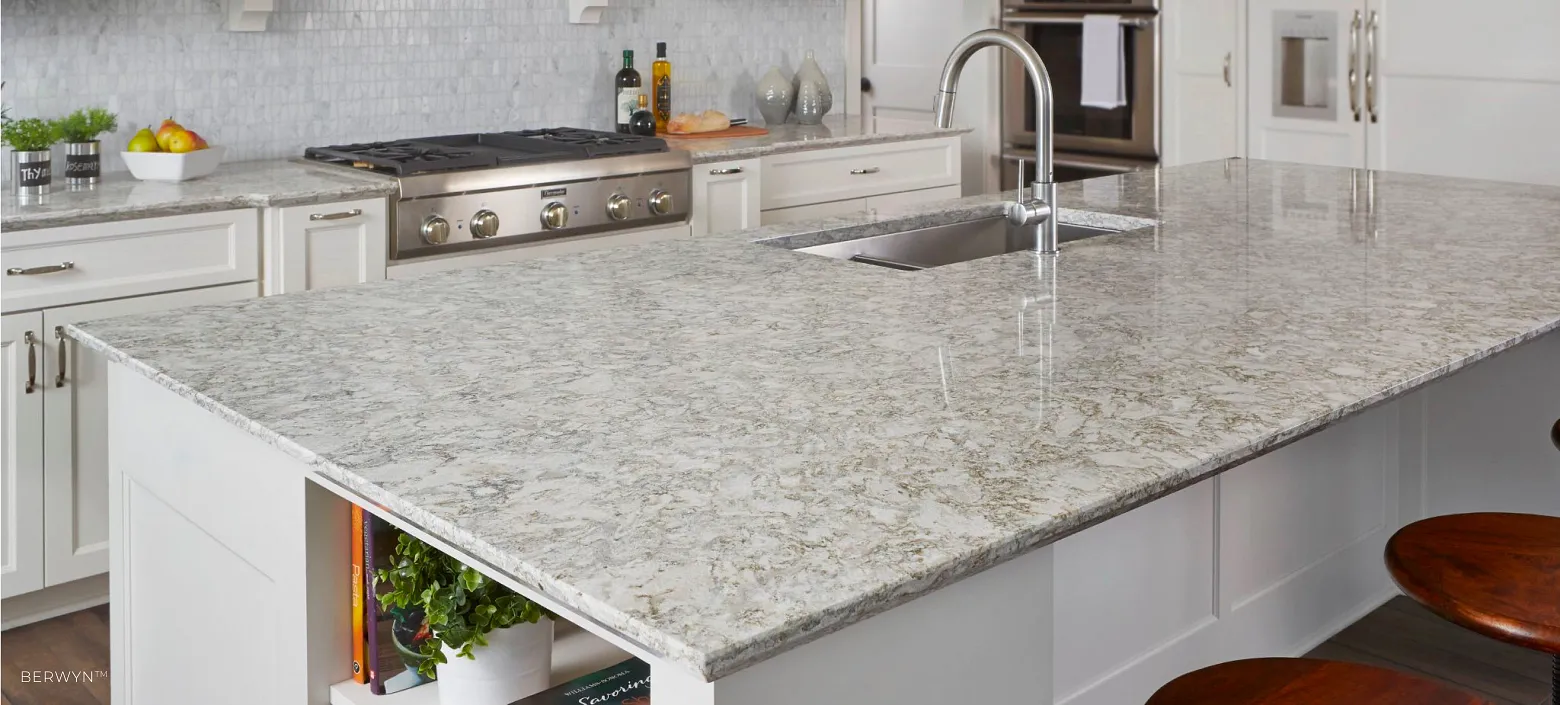 When considering purchasing Cambria countertops, there are several factors to take into account:
1. Research Different Types of Cambria Countertops:
Before making a purchase, it is important to familiarize yourself with the different types of Cambria countertops available, such as Cambria Quartz, Cambria Marble, and Cambria Natural Stone. Each type has its own unique characteristics and properties, so it's essential to know which one will best suit your needs.
2. Decide on the Thickness Of Your Countertops:
Cambria countertops come in different thicknesses, from 2cm to 3cm. The thicker the countertop, the more durable and resistant to scratches and chips it will be.
3. Choose Your Edge Profile:
These countertops come in various edge profiles, such as a straight edge, a bullnose edge, and a beveled edge. Choose the edge profile that best suits your personal preference and the overall design of your kitchen.
4. Select Your Color and Pattern
Cambria countertops come in a wide range of colors and patterns, so choose the one that will complement your kitchen décor. You can also request a sample to see the color and pattern in person before making a final decision.
5. Consider The Maintenance Requirements
These countertops require minimal maintenance, but it's important to know how to properly care for them. Be sure to use a mild detergent and a soft cloth to clean your countertops. Avoid using abrasive cleaning products or scouring pads, as they can scratch the surface of your countertops.
6. Heat Resistance
Cambria countertops are heat resistant, but it's important to use a trivet or hot pad when placing hot items on the surface. This will protect your countertops from any damage caused by high heat.
7. Stain Resistance
These countertops are also stain resistant, but it's important to be aware that some substances such as red wine, citrus juice, and tomato sauce can cause staining if left on the surface for too long. Be sure to wipe up spills and stains immediately to prevent any damage.
8. Consider The Durability
Cambria countertops are extremely durable and will last for many years. Be sure to invest in a quality product that will stand the test of time.
9. Resale value
These countertops add beauty and value to your kitchen, which can increase the resale value of your home. Keep in mind the resale value of your home when making a purchase.
10. Warranty
Cambria countertops come with a limited warranty that covers any defects in materials and workmanship. Be sure to read the warranty carefully and understand the terms and conditions before making a purchase.
11. Consider Your Budget
These countertops can be expensive, so be sure to set a budget before making a purchase. Compare prices from different suppliers to ensure you get the best deal.
12. Installation Cost
Installation cost of Cambria countertops can vary depending on the complexity of the project and the location of the installation. Be sure to get a detailed estimate before making a purchase.
13. Decide on the Installation Method
Cambria countertops can be installed in several different ways, including a full overlay, a partial overlay, and an undermount sink. Be sure to choose a reputable and experienced installer who is familiar with the installation of Cambria countertops.
Purchasing Cambria countertops can be a big investment, but it is worth it in the long run. By following the steps outlined in this buying guide, you will be able to make an informed decision that will best suit your needs and budget. Be sure to consider the type, thickness, edge profile, color and pattern, sink, faucet, and installation method of your Cambria countertops, as well as the maintenance requirements, heat resistance, stain resistance, warranty, installation cost, resale value, customer service, delivery time, budget, and durability. By taking the time to research and carefully consider all of these factors, you will be able to enjoy beautiful, durable, and long-lasting Cambria countertops for many years to come.