Home » What is the Best Wood for Painted Cabinets?
What is the Best Wood for Painted Cabinets?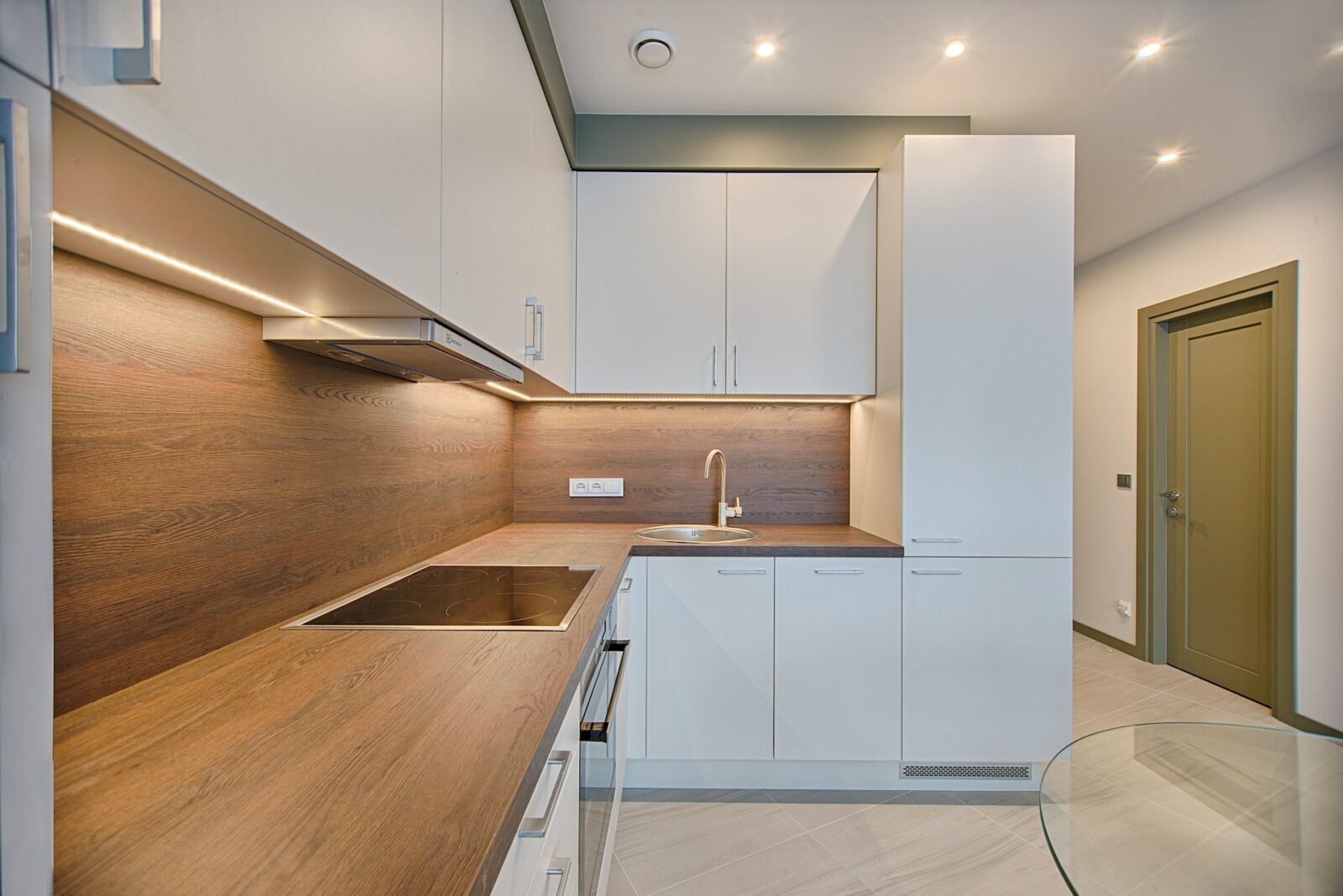 If you are choosing this wood for painted cabinets, you're wrong. 
One of the crucial things to know is the type of wood your cabinets are made of. Different types of wood have different qualities in terms of smoothness, durability, paint adherence, and so on.
Some kinds of wood absorb paint better than others, while some are naturally stronger. When you want to stain your wooden cabinets, you should consider how the grains will show and how the paint shade will affect the wood's natural color.
There are quite a few contenders that come with their own pros and cons. In this article, we are going to look at some of these wood species that are compatible with paint. 
The Best Wood for Painted Cabinets
Medium-density fiberboard (
MDF)
If you're a novice painter, you can probably start with painting MDF. A type of manufactured hardwood, MDF is easy to paint and adds a glossy finish that looks sleek and contemporary. It's engineered for performance and is widely used in kitchen designs. MDF is highly preferred as it is affordable and quite stable. 
Hickory
Hickory is easily distinguishable for its coarse reddish brown or white grain. If treated properly, hickory can last you years while giving your cabinets a rustic yet elegant look. This type of wood looks great in traditional-style kitchens. Hickory is known for its hardness and durability. 
Mahogany
When it comes to its shade, mahogany has variants ranging from a medium red to a light reddish brown. It absorbs paint quickly and lends a smooth finish to the painted surface. The wood has a mildly coarse texture with straight to interlocked grain but you can sand it down as per your preference. 
Maple (hard and soft)
If you might not know, maple wood comes in two varieties: soft and hard and is one of the best wood for painted cabinets. While soft maple is paint grade, fine-textured, and slightly dense, the hard type is lighter, stain grade, but has higher density. The finish is smooth for both types but hard maple delivers better consistency.
Soft maple is a good choice for those who are low on a budget because it is easily affordable. On the other hand, being one of the best types of wood for painting, hard maple can be pretty expensive. It is more durable and heavier than soft maple, and is usually light blonde in color.
Maple is great for painting cabinets as the grain doesn't show through the paint and doesn't require sanding. Since painted maple doesn't crack or dent easily, it's used a lot for flooring, cabinetry, and indoor furniture. If your cabinets are made from maple, you may rest assured that there'll be no wear and tear under normal circumstances. 
Douglas Fir
If you want your kitchen cabinets to look elegant, you may go with the rosy-hued douglas fir. The grains here are tight-knotted and the wood works well for cabinet door panels. What initially looks like a pale shade will grow darker over time and lend a vibrant touch to the overall look of your space. 
Beech
The pale color of beech makes it naturally great for absorbing paint or stains. Featuring finely textured grains, beech is easier to polish and appearance-wise, it is similar to birch and maple. It is quite heavy and durable if you're worried about its strength. With beech, you can get a sophisticated-looking cabinet without burning a hole in your pocket. 
Poplar
Another popular type of wood for painting cabinets is poplar, mostly because it's cheap and delivers a smooth finish. However, you must properly sand the surface and clear it off of any debris before applying the paint. If you want to avoid this hassle, you may also order fully-sanded and paint-ready cabinet doors offered by certain brands. 
Birch
If you're looking for an easy choice, birch can fit into the bill. The wood offers an excellent surface for absorbing paint while also delivering a beautiful and consistent finish. Unlike hardwood materials, birch is plywood that comes with intricate grain patterns which help prevent scratches and dents. Compared to maple, cherry, alder, and other types, birch is more resistant to blemishes. 
Cherry
Here's one of the best wood for painted cabinets with a closed grain, cherry wood. However, one of the downsides is that it can easily get a dent or scratch. When you paint cherry, it might not be consistently smooth due to the tiny knots that appear on the surface. But worry not! You can easily fill in these knots and still get a smoother finish. 
There's another thing that you need to keep in mind while painting cherry. The wood contains a pinkish tannic acid that can bleed into your paint if you don't prep the surface with a solvent-based primer. Owing to its naturally dark shade, you might have to apply multiple coats of paint for the color to show. An easier alternative is to apply spray paint, which will save you time while also allowing you more control.
Alder
Alder is a closer to cherry in terms of the shade. It has a naturally smooth texture with straight grains. Thanks to the mild density of the wood, it absorbs color quickly and is super to easy to paint. However, one major issue with alder is that it can easily dent. When you buy cabinets crafted from alder, you need to maintain them regularly and be gentle with the usage. As its supply isn't as ample as the other wood species, alder is slightly on the higher side of cost.  
Oak
Oak is grainier than most other wood species but is a killer when it comes to strength and durability. There are two varieties of oak: red and white. Although both have a coarse texture, they come with excellent sanding properties. Since oak is extremely porous, you need to fill the grains with a specialized filler before applying paint. While it might take a long time to fill these grains, it's going to last you a long time and you wouldn't have to worry about refilling them for years. 
Just like cherry, oak is also known for tannin bleed. So, make sure you apply a solvent-based primer to avoid witnessing a yellowy hue in your paint. Oak might not have a naturally smooth texture like maple, but it can look really appealing if it's primed and painted carefully.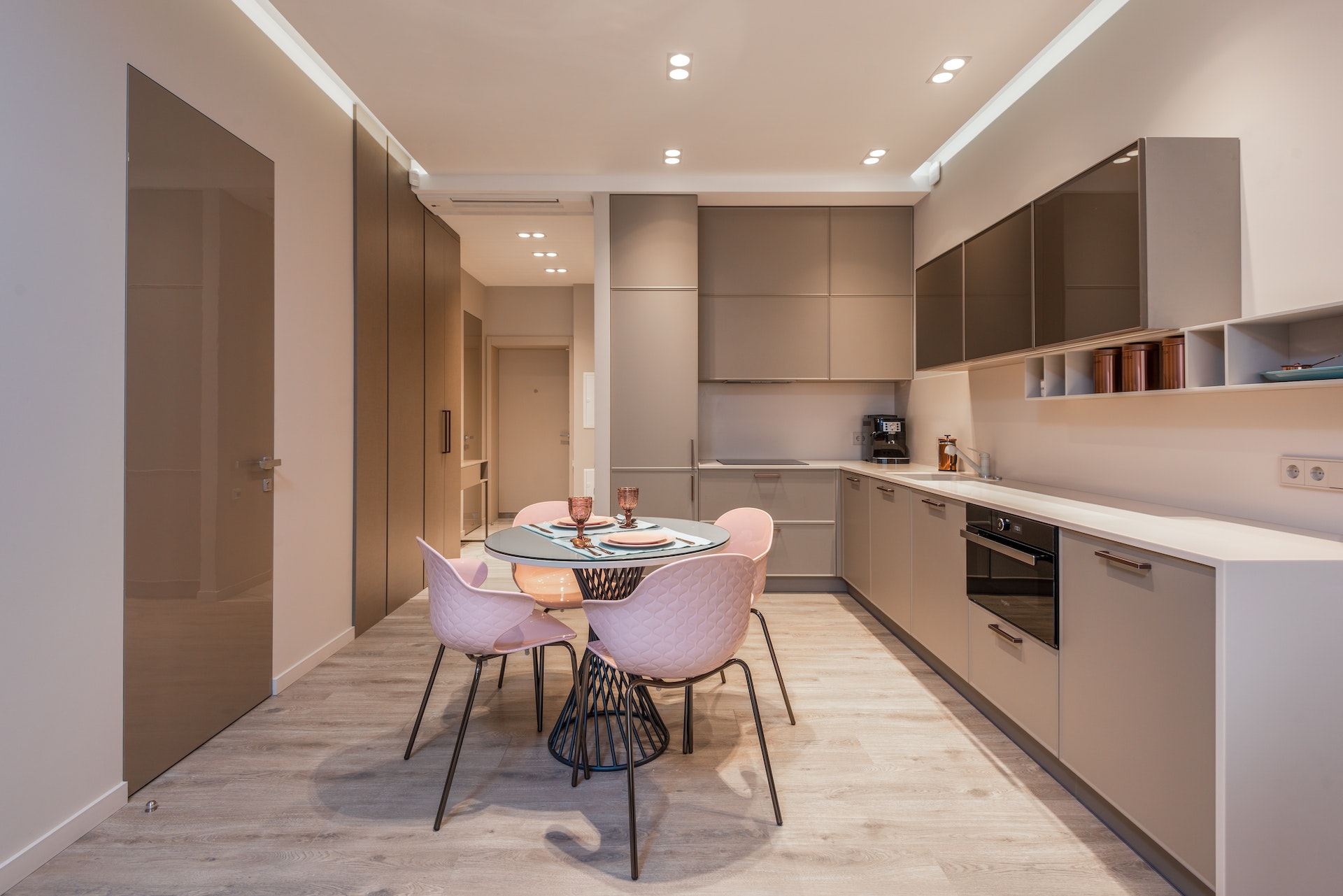 Closing thoughts
Whatever type of wood you choose to paint, make sure that it's sturdy and has closed grains. For woods with coarser textures, you will have to first fill the grains and then proceed to priming and painting them. If you're still doubtful, consult a professional to figure out what would work best on your cabinets. Lastly, remember to follow instructions and thoroughly prepare your kitchen cabinets before you start painting.