Bathroom Ceiling Ideas: A Comprehensive Guide to Elevate Your Bathroom Design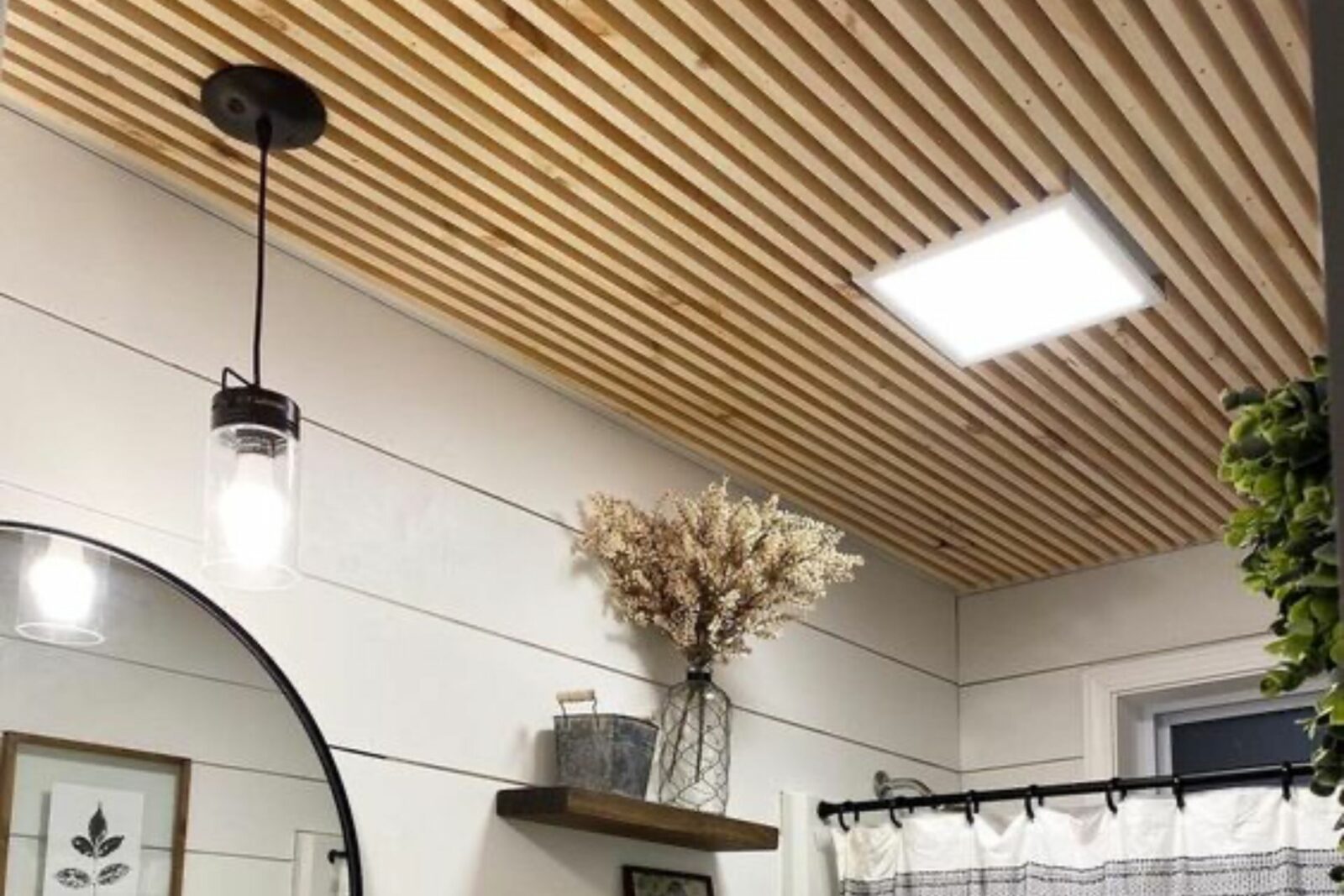 When it comes to interior design, bathroom ceiling ideas would never come to mind! Who would have thought?! Right?
Well, tastefully & taughtfully designed bathroom ceiling can drastically enhance the overall aesthetics of your space, making it not just functional but also an area of relaxation and tranquility.
In this article, we will dive deeper into various innovative bathroom ceiling ideas to inspire your next remodel.
1. Painted Ceilings: A World of Color
While it might sound like a conventional choice, painting your bathroom ceiling is a simple yet effective way to make a statement. The power of color is profound, and the right hue can transform your bathroom's ambience. A darker shade, for instance, can create an intimate, spa-like atmosphere, perfect for unwinding after a long day. On the other hand, a light color can make a small bathroom appear larger and more spacious. For those who dare, bright hues can add a fun, playful touch to your bathroom, reflecting your unique personality.
2. Wallpapered Ceilings: Patterns and Texture for Bathroom Ceiling Ideas
Who said wallpaper is only for walls? Using wallpaper on your bathroom ceiling is an exciting way to add visual interest to your space. With countless designs available, ranging from intricate patterns to subtle textures, and even three-dimensional designs, there's a wallpaper to suit every style. Opt for waterproof and mildew-resistant wallpapers to ensure longevity in the humid bathroom environment.
3. Wood Panel Ceilings: Embrace the Rustic Charm
Wood panels are a fantastic choice to bring warmth, texture, and a touch of nature to your bathroom. This versatile material can range from rustic barnwood for a countryside feel to polished mahogany for a sophisticated touch. It's a perfect choice for a cozy, cabin-like bathroom or even a modern, chic space where wood adds an element of unexpected contrast.
4. Beadboard Ceilings: Classic and Timeless
Beadboard is a classic and timeless choice for a bathroom ceiling. The clean, vertical lines add character to your bathroom without overwhelming the space. In addition to its aesthetic appeal, beadboard is moisture-resistant, making it a practical option for bathrooms. It can be painted in any color to match your bathroom decor.
5. Coffered Ceilings: Elegance and Depth in Bathroom Ceiling Ideas
For an elegant and luxurious touch, consider coffered ceilings. This design features a grid of sunken panels that add depth and architectural interest to your bathroom. It's a stylish way to give your bathroom a luxurious feel reminiscent of grand mansions and upscale hotels.
6. Skylight Ceilings: Bask in Natural Light
If you're a fan of natural light, consider incorporating a skylight in your bathroom ceiling design. This design opens up your bathroom to the sky, flooding it with natural light during the day and offering a view of the stars at night. It's a great option for bathrooms lacking windows or those located on the top floor of your home.
7. Tile Ceilings: A Touch of Artistry
While tiles are commonly used for bathroom floors and walls, they can also make a stunning bathroom ceiling. Tiles offer an array of choices in terms of material, color, size, and pattern. From ceramic and porcelain to even glass or mosaic tiles, the possibilities are endless. Remember to use mold-resistant grout to maintain the ceiling's pristine appearance over time.
8. Mirror Ceilings as Bathroom Ceiling Ideas
For those seeking a unique and avant-garde look, a mirror ceiling could be the answer. It reflects light and creates an illusion of a larger and more spacious room. It's a bold, contemporary choice for a modern bathroom and can be paired with minimalistic or dramatic decor depending on your preference.
9. Plaster Ceilings: Tradition Meets Durability
For a traditional, timeless look, consider a plaster ceiling. Whether you choose a smooth or textured finish, or a simple or ornate design, plaster ceilings can add an elegant touch to your bathroom. This material is durable and resistant to humidity, making it ideal for bathrooms. It's also versatile enough to be painted or left in its natural state.
See Also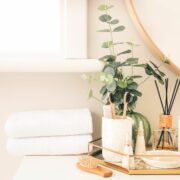 10. Metal Ceilings in Bathroom Ceiling Ideas
Metal ceilings provide a unique and modern touch to your bathroom. Whether you opt for copper, tin, or steel, these ceilings are durable and resistant to moisture. They can be polished for a sleek, modern look or distressed for a rustic, industrial feel. Metal ceilings can also be paired with wooden elements for a blend of modern and rustic styles.
11. Stucco Ceilings: Texture and Character
A stucco ceiling can give your bathroom a Mediterranean feel. The texture and character of stucco add a layer of depth to the room, making it more visually interesting. You can leave it in its natural color or paint it to match the rest of your bathroom decor.
12. Molded Ceilings: Architectural Detail
Molded or sculptured ceilings can add a dramatic touch to your bathroom. Whether it's intricate designs or geometric shapes, molded ceilings can make your bathroom feel like a work of art. This design element works especially well in larger bathrooms where the ceiling can be a focal point.
13. Fiber Optic Ceilings in Bathroom Ceiling Ideas
For a truly unique and magical touch, consider a fiber optic ceiling. This design incorporates tiny fiber optic lights into the ceiling, mimicking a starry night sky. It's a perfect way to create a relaxing, spa-like atmosphere in your bathroom.
The bathroom ceiling, often referred to as the fifth wall, offers a blank canvas for creativity. Don't overlook it during your next remodel. Whether you prefer a classic or modern design, there's a perfect bathroom ceiling idea for you. From painted and wallpapered ceilings to wood panels and coffered designs, these ideas can help transform your bathroom into a room that's not only functional but also visually appealing and personally satisfying. Your bathroom should be a reflection of your style and taste, and these ceiling ideas can provide the inspiration you need to create a space that truly feels like your own.