The Appeal of Farmhouse Windows: A Style and Upkeep Guide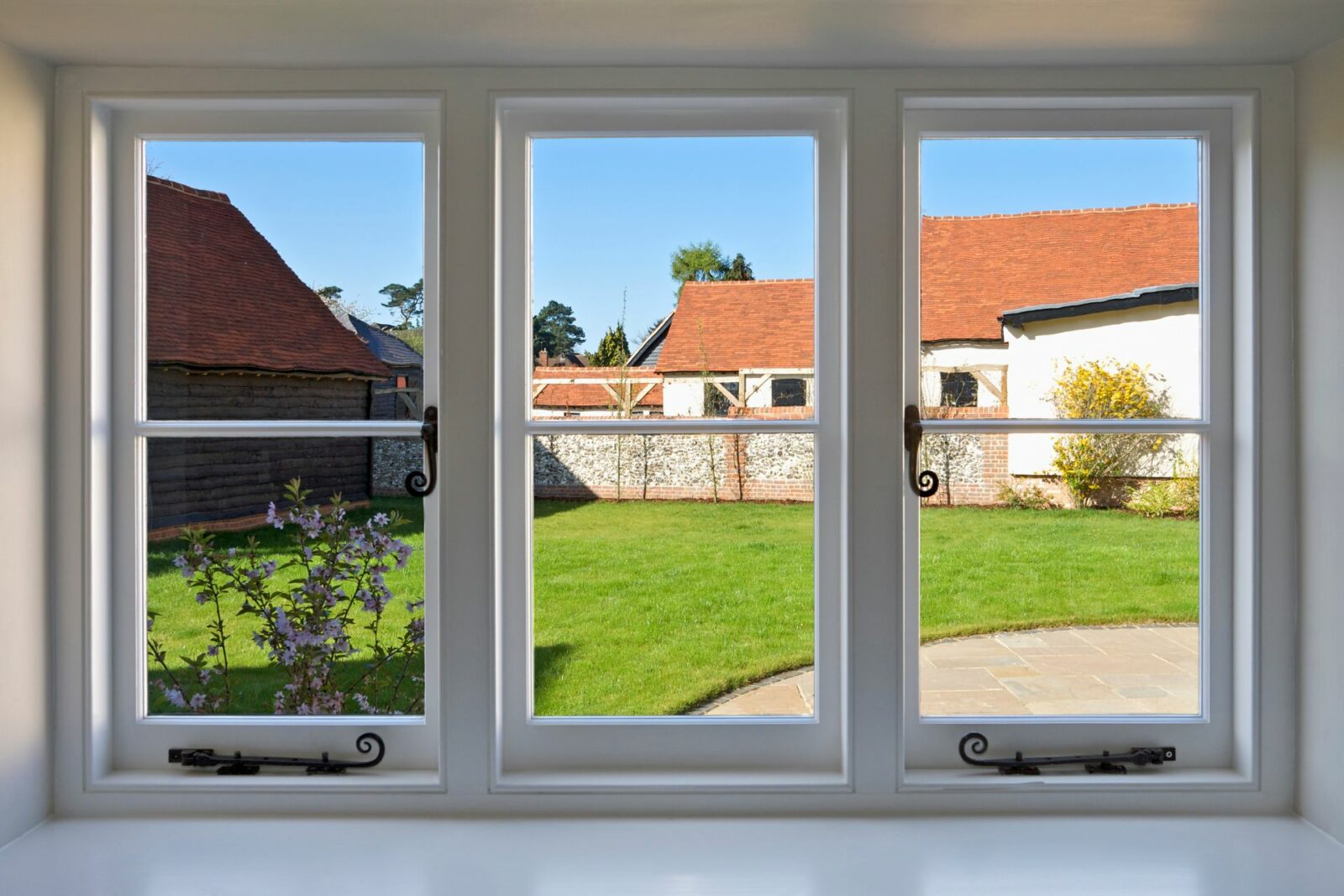 If you enjoy the homey appeal of farmhouse design, you may be familiar with the features that contribute to its allure. These features, such as sliding barn doors and shiplap walls, create a cozy rustic environment. The farmhouse windows are among the most recognizable features of a farmhouse style.
What Exactly are Farmhouse Windows?
Traditional farmhouses must have farmhouse windows, which can also give any home a charming, rustic feel. These windows may have a plain or elaborate frame and frequently have multiple panes of glass divided by grilles or muntins. The double-hung window, which has two sashes that slide up and down within the frame, is the most typical style of window found in farmhouses.
What Attracts People to Farmhouse Windows?
They have become popular in recent years due to the character and nostalgia they bring to a space. Here are some  reasons  people love them: 
Mullioned windows let in lots of natural light, giving the space a light and airy feel. 

The traditional look can add a charming vintage feel to any home. 
Advantages and Disadvantages 
Farmhouse windows come with their own advantages and disadvantages. Here are some benefits to consider:
Advantages:
They are energy efficient. They can help keep your home cool in the summer and warm in the winter when installed properly.

They give a distinctive look that will set your home apart from the other homes in your neighborhood.

They have multiple panes that let in plenty of natural light.
Disadvantages: 
They can be more expensive than other types of windows, depending on the materials and installation.

They can be more difficult to clean because they have more panes and lattices or mullions.

They may be less secure for having more panes of glass.
How to Maintain Farmhouse Windows
Regular maintenance is essential to keep your windows looking great and operating correctly. Here are some pointers for keeping your farm windows in good condition:
Regularly clean your windows by employing a mild cleaner and a soft cloth or sponge.

Check your windows for damage on a regular basis, and replace any parts that are damaged or show signs of wear and tear as necessary.

Keep them in good shape: You can extend the lifespan of your windows by installing them correctly and performing routine maintenance.
Conclusion
Finally, farmhouse windows are a stunning and recognizable component of the farmhouse design. They can infuse personality and warmth into any home thanks to their numerous glass panes and charming, rustic design. Consider adding farmhouse windows for a design that is both classic and modern when creating a new farmhouse-inspired home or updating an existing one.