Home » Creating Additional Storage Space in Your Closet
Creating Additional Storage Space in Your Closet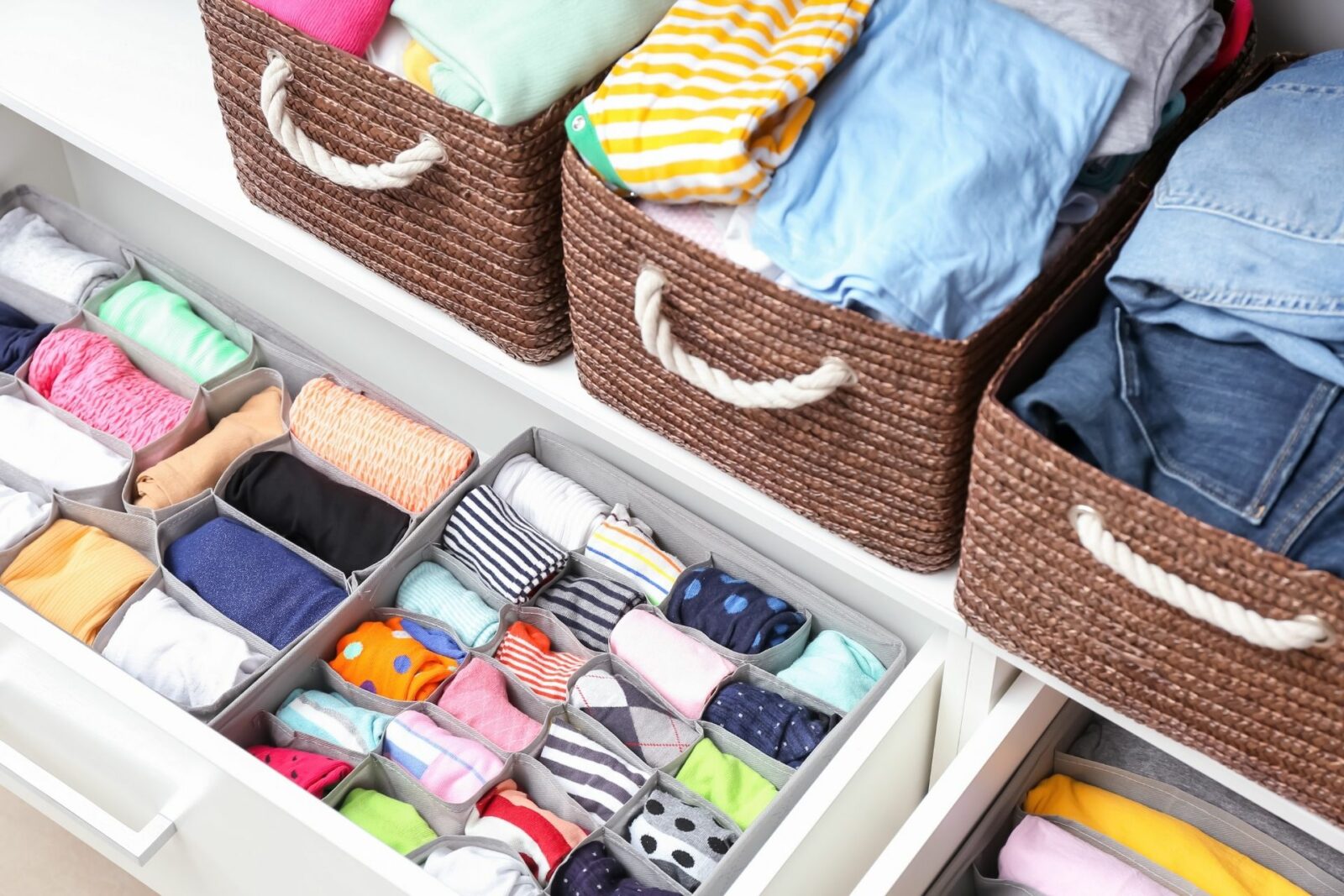 Evaluating your needs and current contents of your closet is the first step of maximizing closet storage space.
Do you find yourself struggling to keep your clothes from falling out, every time you open the closet door? Do you struggle to find your pants or that special pink top every time you actually need it? Are you in need of additional closet storage space?
Whether your answer is A or B or both, the solution remains the same. And most likely, the problem is the same too. You lack an organized closet space.
You don't necessarily need a bigger closet, though. Maybe the problem is the under-utilization of the one that you already have.
That being said, if you are not in a position to buy a larger closet, there are some clever hacks you can use to make your current one more organized.
Clean Your Closet
It's always easier to work with an empty canvas, right?
Once you have the stuff out, you need to ask yourself some tough questions. And you need to do this for every single item in your possession:
1. Is the stuff useful for your everyday life?
2. Have you worn a particular piece of clothing in the last six months?
3. Does it need repair? Are you ready to spend money on repairing it?
This should help you identify what to keep and what to dispose of right away. If you find it difficult to part away from the items, put them away for six months. If you still don't end up using it, you know what you need to do.
Bring in Baskets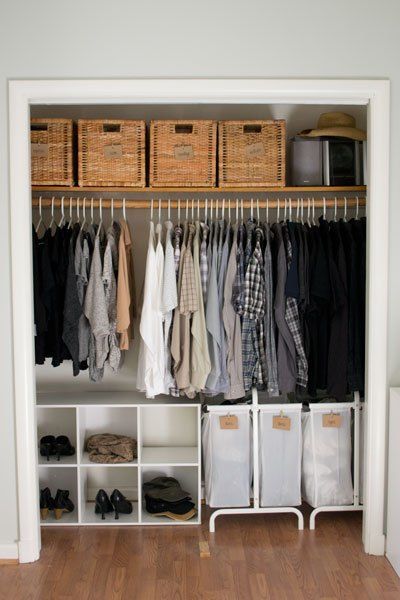 You won't believe the amount of difference closet baskets can bring.
Got off-season wear? Pack them neatly in boxes and tuck them in upper or lower chambers of your closet, the areas that are less likely used.
Believe it or not, this simple task can bring out a lot of space for your everyday items and help you create additional storage space!
Label your Storage
Nothing works better than storage labels, especially when you're trying to organize multipurpose closets.
Most closets are saddled with scores of boxes, and that can unnerve anyone who has to sort through them every time they need something. Who has that kind of time or energy?
We suggest being old-fashioned about it and using color-coordinated labels for this. See-through containers also work well. This also works for kitchen cabinets just like bedroom closets. In fact, if you're in the habit of tucking holiday decor in the basement closet, you can use this method to label the boxes by event type too.
Introduce Rolling Carts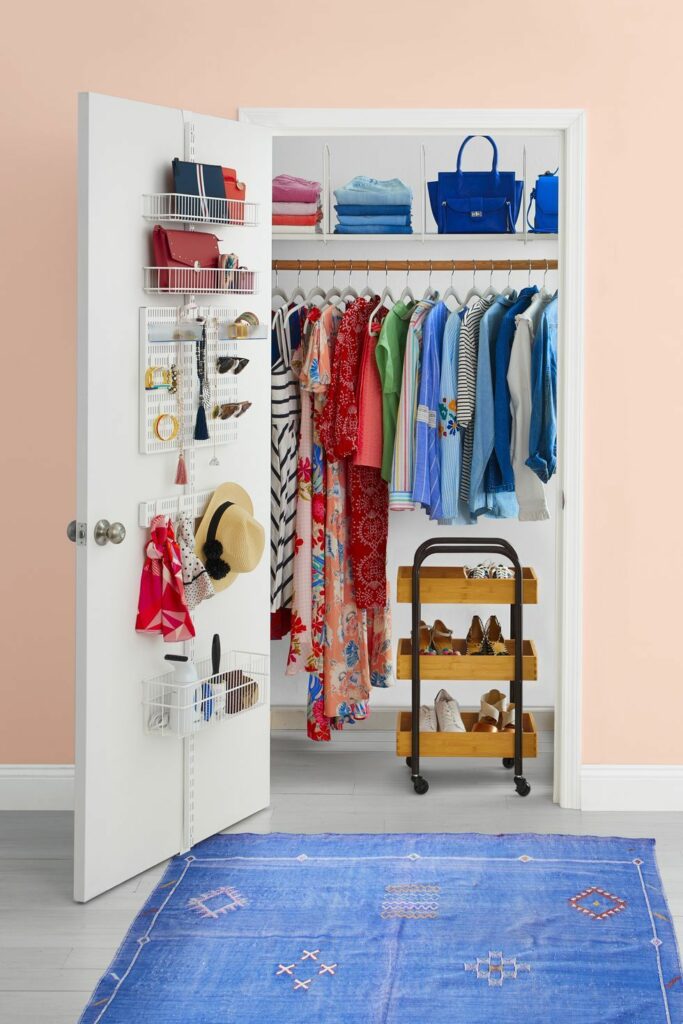 If we are bringing in baskets, why not rolling carts as well?
So you ran out of basket too? You surely must have a lot of things; don't let the lack of space in your closet get in your way. Roll a rolling cart and fill the shelves with items such as scarves, socks, wallets, sunglasses, etc.
The best part? You can roll it out of your way when you need to access your closet and then roll it back in so that everything stays inside.
Plan the Location of Each Item
A little planning with a multipurpose closet can go a long way. You can start by dividing the available space to separate items that you use regularly from the ones you don't.
Use cubbies in shelves to divide the space, and then designate the area in the closet for each category. Tall, narrow spots can be used to store sporting gear. You can also choose a space that can fit food bins for your pet supplies. Use drawers with dividers to organize your jewelry. If you're left with some space, consider adding freestanding shelving or a drawer unit for your family's storage needs.
Similarly, you can use the bottom shelves for storing shoes. If space permits, try to go in for color-coordinated storage for quick access.
Think of Hooks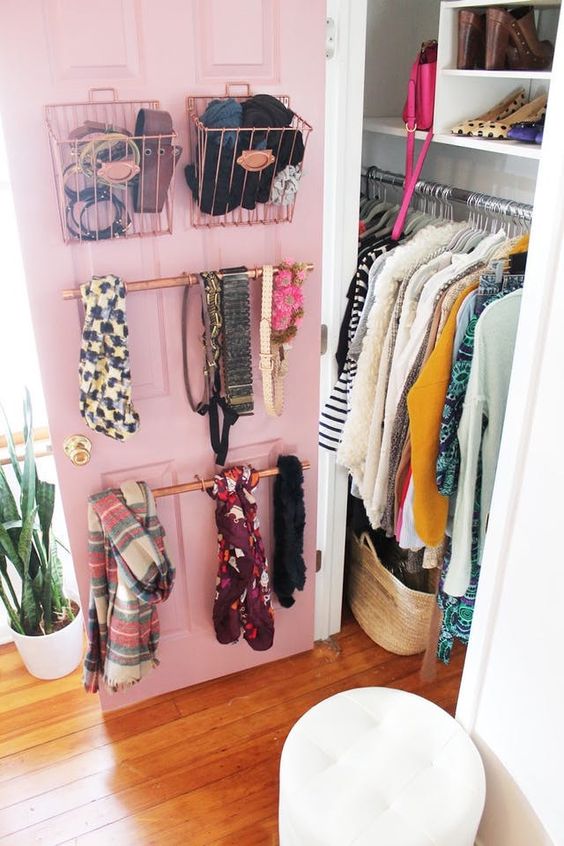 Hooks can be your best friends.
Use them to hang clothes that you plan to wear the next day or the day after. Hooks are also great for storing clothing items that are neither dirty nor clean, and maybe just need to be aired out.
Besides, hooks are perfect for hanging bags, belts, scarves and other accessories. Either install hooks on the inner wall of your closet or choose an empty wall to increase your space.
Trays for Trinkets
Hooks and shelves work largely for big-sized items. What about the smaller items?
Trays in closets look lovely and are great for keeping rings, bracelets, and other small items. You can also use trays for makeup samples.
It's a great storage idea that makes sure that you find things when you need them, while also making sure you don't lose anything. All this while being effortlessly chic and classy when creating closet storage space.
Paint Them Bright
As closets lack natural light, it's a good idea to brighten up the closet interiors. You can do so by painting them bright.
Colors will add visual clarity and add an element of surprise. Go a step ahead and match the walls and drawers of the closet with your carpeting. That will add an aesthetic edge to your additional closet storage space like no other.
Opt for Uniform Hangers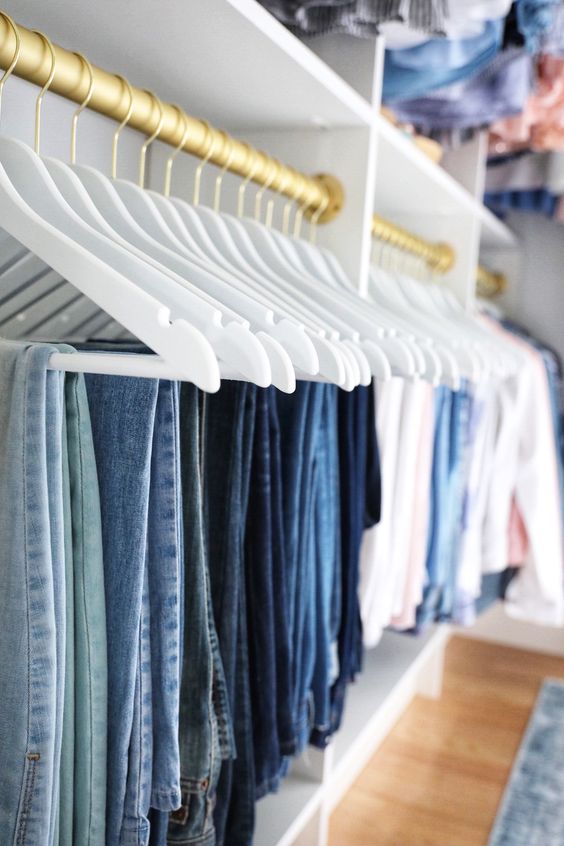 Invest in all wooden hangers for a great uniform look. The arrangement makes your closet look super classy too.
Sticking to one material for hangers also means that your closet will look neater. Plus, wooden hangers come with thick shoulders. Narrow shoulders leave dents on sweaters and aren't great for storing expensive ones. Wooden ones take care of your material and are therefore a good investment.
Add an Ironing Board
Install an electrical outlet in a recessed cabinet in your closet. Follow this by incorporating a wall-mount ironing board that's concealed in the same cabinet.
This eliminates the need to store an iron board elsewhere, and having to drag it near the closet every single time. Plus, your clothes can go straight from the board to the drawers. Isn't that convenient?
Get Clothing Dividers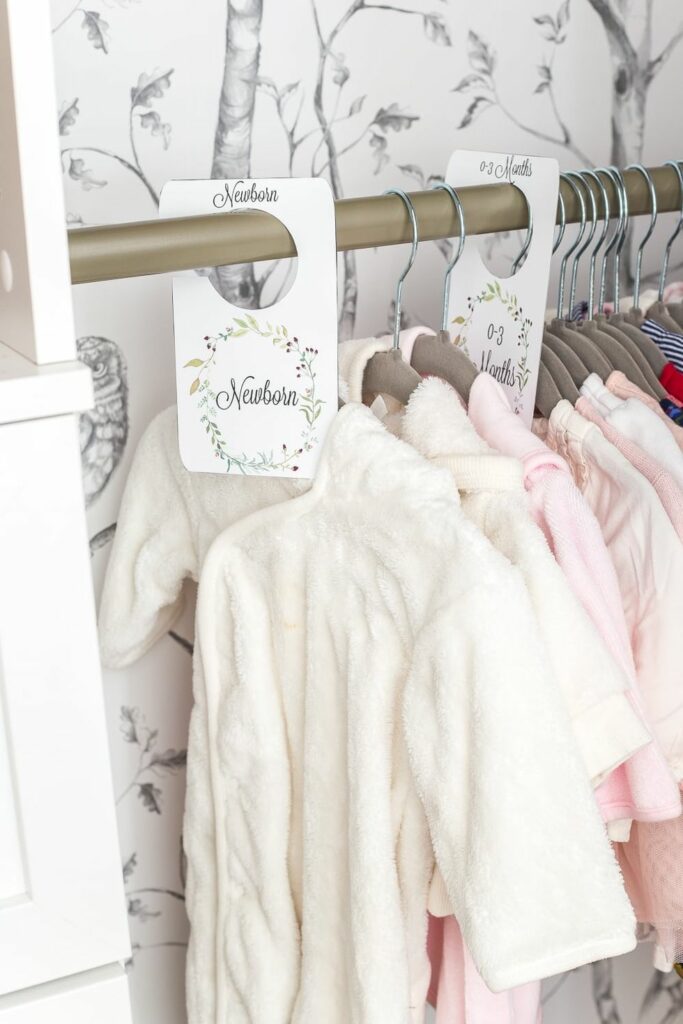 Do you have a single closet for your children? If yes, clothing dividers can be your saviours.
Organize your children's clothing by name and divide them using separators.
Why just children?
Your personal preference plays a key role in organizing your clothes. You may want to group a class of clothes like your woolens at one place, for example. Alternatively, you can segregate items by occasion. So, this includes formal clothes, casual wear, party wear, athletic apparel, and more.
Another way is to organize your clothes by color. But I personally won't recommend this idea. There's a chance that your summer dresses and cashmere sweaters will end up in the same place – and that can't be good.
Borrow Ideas from Other Storage Units
Why not pick cues from other closets in your home? Most of them will have many pull-out shelves. Use the idea in your bedroom closet to store the accessories in shallow pull-out shelves for easy visibility.
Use the topmost shelves for storing folded clothing or sparingly used stuff. Another trendy idea is to use the kitchen, bathroom, and office supply aisles for closet organizers. Essentially, you repurpose the aisles meant for storage in other parts of your home.
If you are keen on the idea of repurposing — try reusing tiered trays, magazine racks, file organizers, and shower caddies for storage in your closet. Why not use the shoe rack for holding rolled towels or even clothes, clutches or toilet paper and more? Basically, think different.
Incorporate Open and Closed Storage
The concept is very trendy, but does the job well too.
When you mix the concept of open and closed storage, you end up displaying what you want to display and keep the rest out of sight. It could be the seasonal clothes or some other sparingly used stuff, for instance. Use it to your aesthetic advantage to take your closet game to the next level.
Make DIY Double Hangers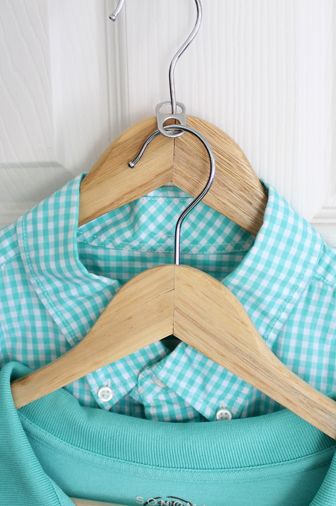 Double hangers sounds interesting and are even fun to make. You read it right, it's time to go DIY.
If you eat a lot of canned food and drinks, do not throw them out right away. Pop off the tab of cans and insert it to the head of your hanger so that it hold's at its neck. Now hang your second hanger using the tab as shown in the picture. And voila, you now have double hangers which means more closet storage space.