Boost the aesthetics of your home with the best tile patterns and design layouts of 2022.
Whether it's a simple layout or a complex one, let unique tile patterns add personal character and appeal to your space.
Here are the best tile patterns to try!
Staggered Brickwork Tile Pattern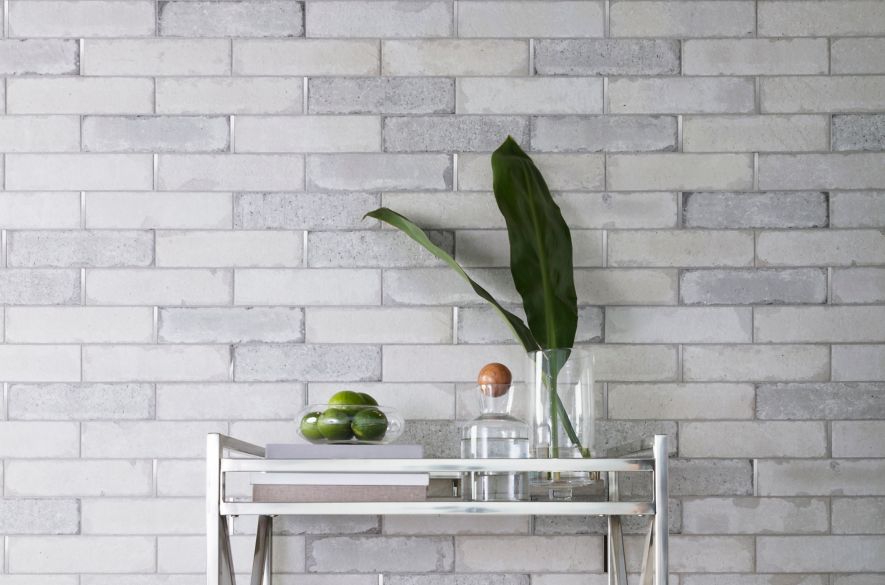 Add an industrial vibe to your space with the staggered brick pattern tiles. These also give a handmade tile vibe to your home decor that looks amazing.
Brickwork Vertical Narrow Tile Pattern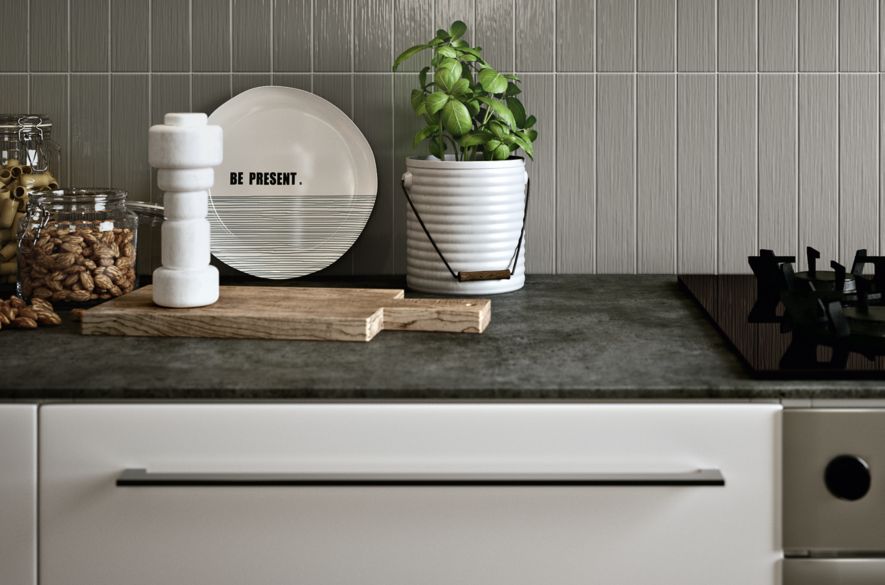 Subway tiles go fancy with this layout! Vertically stacked patterns make your walls seem taller making your home look more spacious.
Herringbone Tile Pattern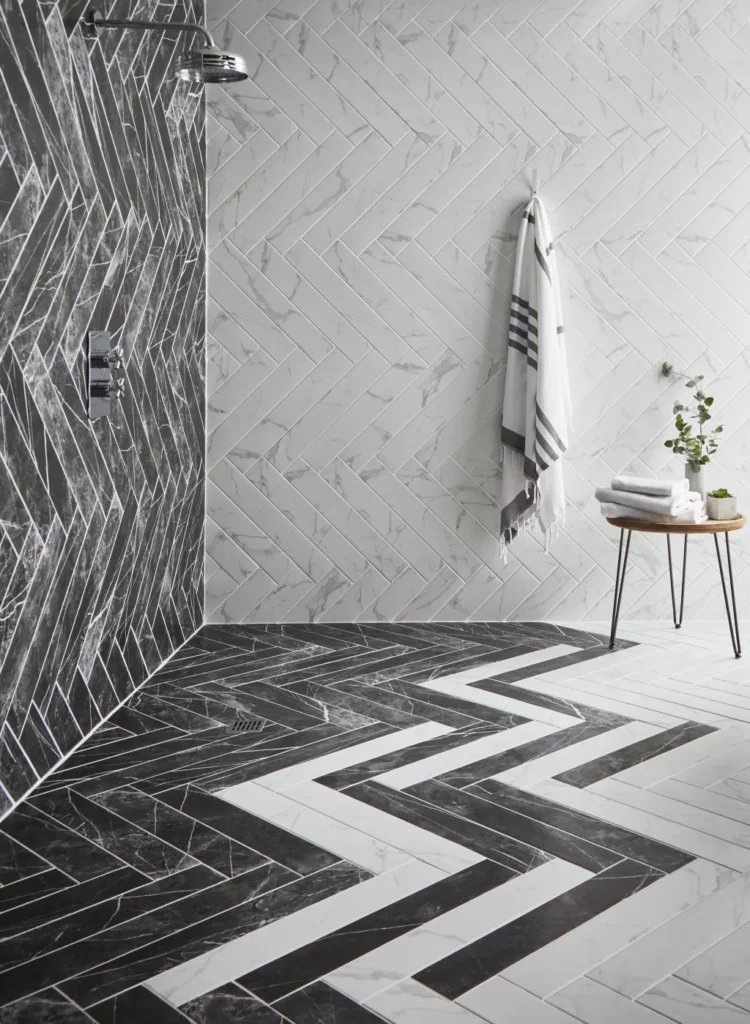 Perfect for a bathroom remodel, the herringbone tile pattern adds oomph to your space!
Vertical Offset Tile Pattern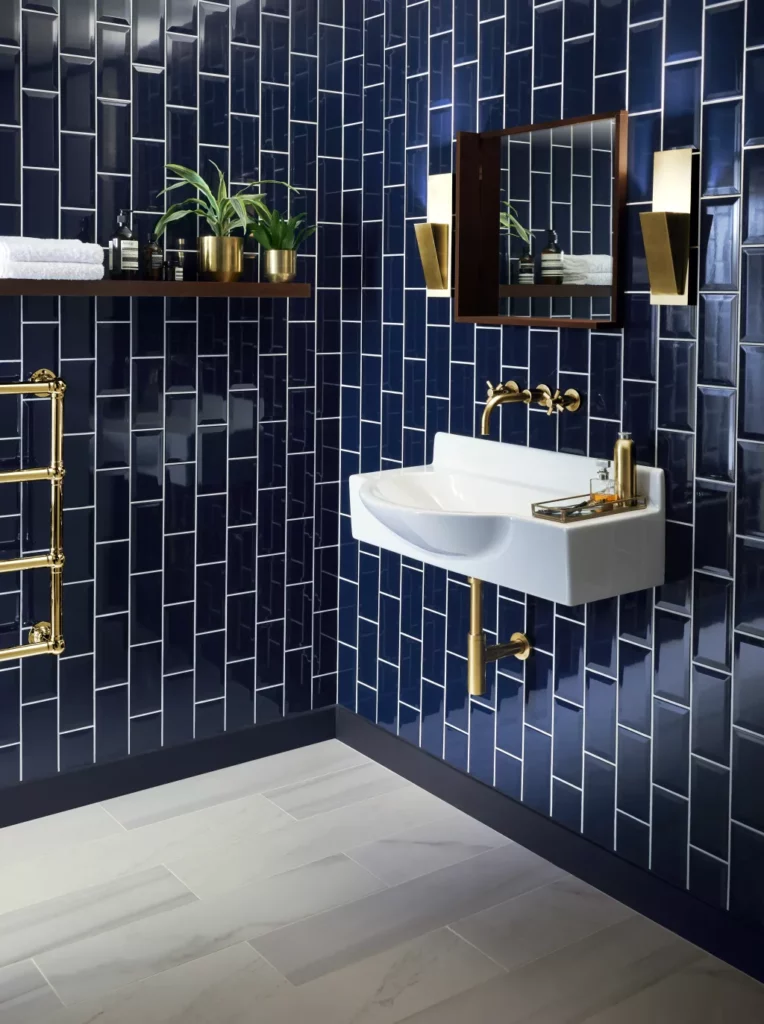 Create an illusion of added height if you have a small space with this vertically stacked offset tile pattern.
Chevron Tile Pattern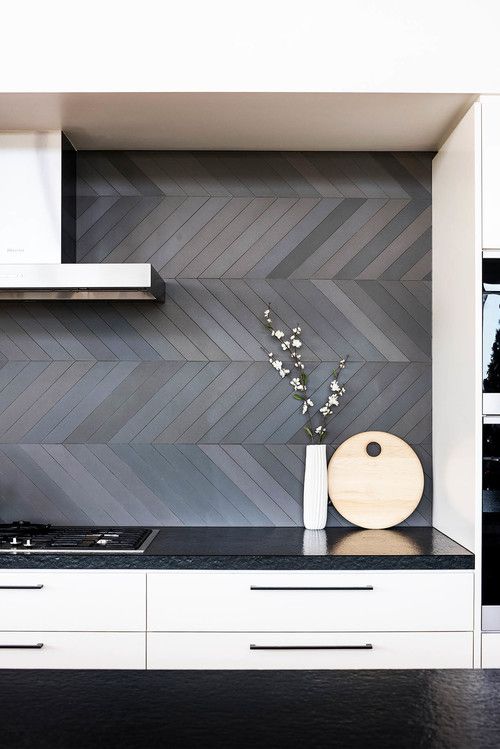 Add a touch of luxury with chevron tile pattern. You can opt for bold mix match of colours or even go for neutral ones.
Grid Tile Pattern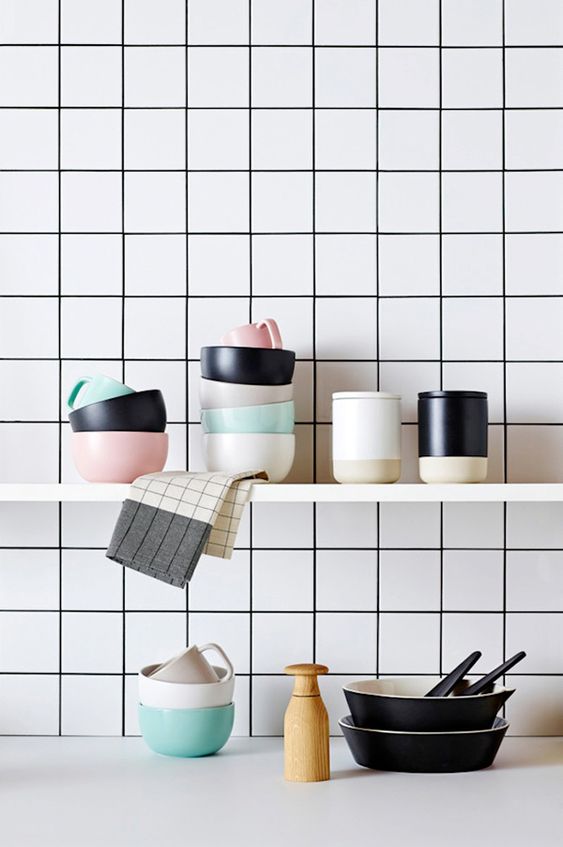 Looking for more traditional tile patterns? Classic square tiles in a grid pattern is the perfect choice. Pro tip: Pair it with contrasting grout colour to jazz up your space.
Brickwork Square Tile Pattern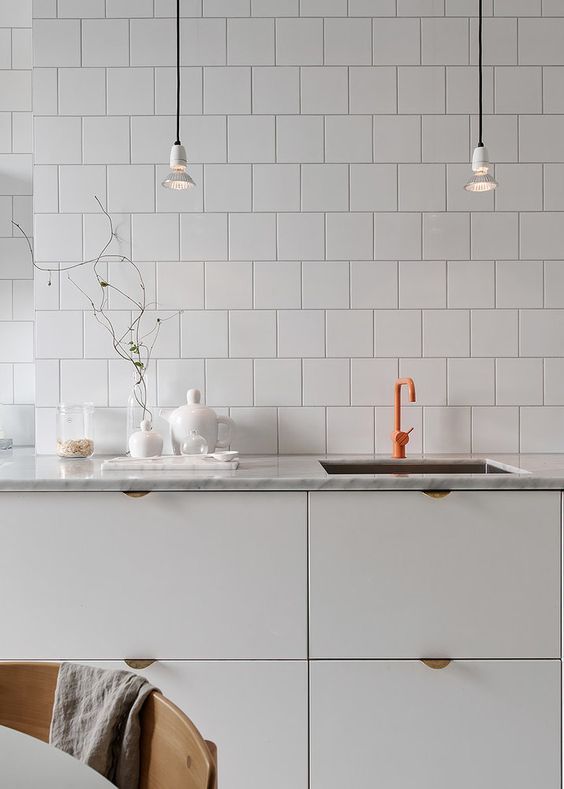 Simple and chic, this evergreen tile pattern is everything you need to spruce up your interiors.
Brickwork Vertical Tile Pattern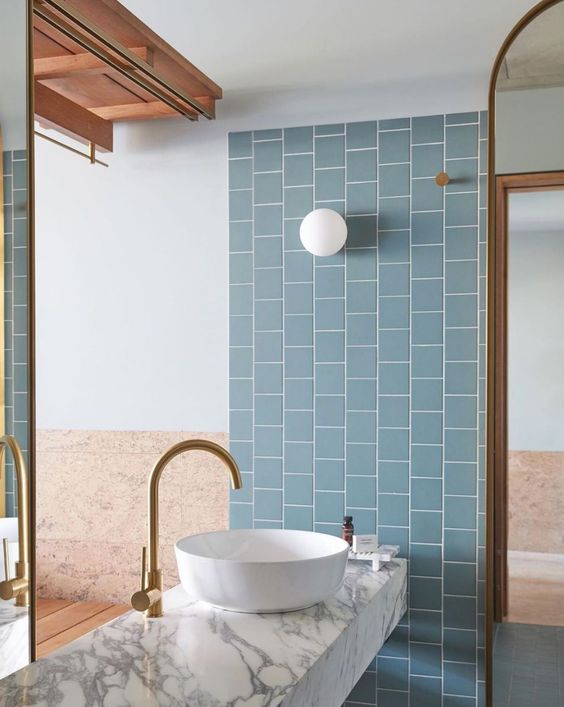 Simple yet elegant square tiles has endless possibilities to add to the aesthetics of your home. Lay it in a vertical tile pattern with contrasting grout and you are good to go!
Diamond Tile Pattern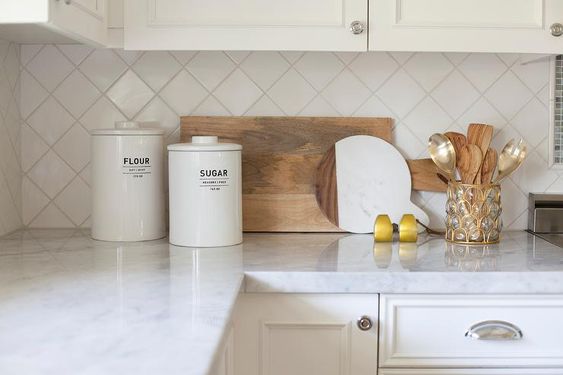 Planning for a modern kitchen with a sleek look? The diamond tile pattern works wonders.
Grid Horizontal Tile Pattern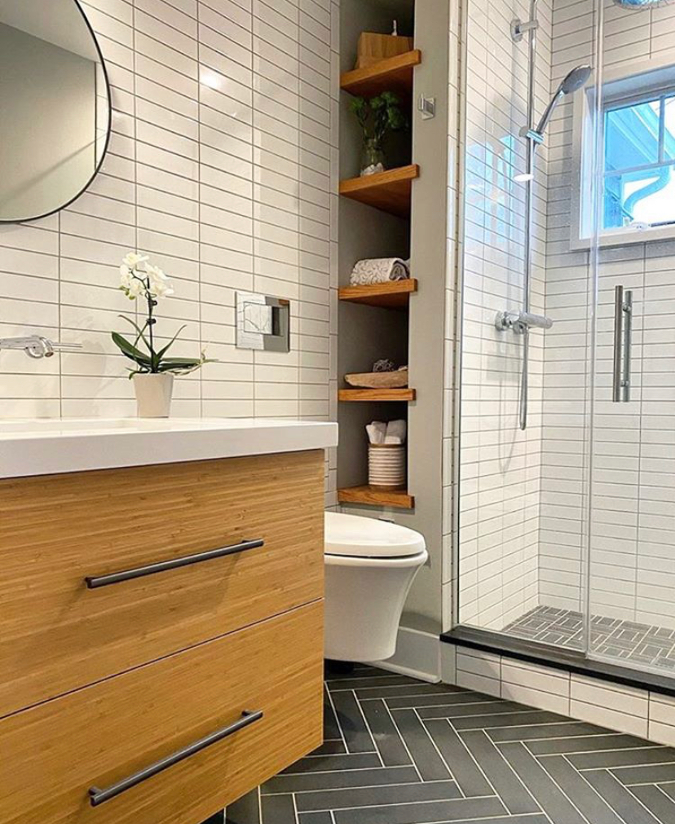 This clean linear pattern of tiles exudes a minimalistic, grid-like vibe that goes perfectly with midcentury as well as modern interiors.
Basketweave Tile Pattern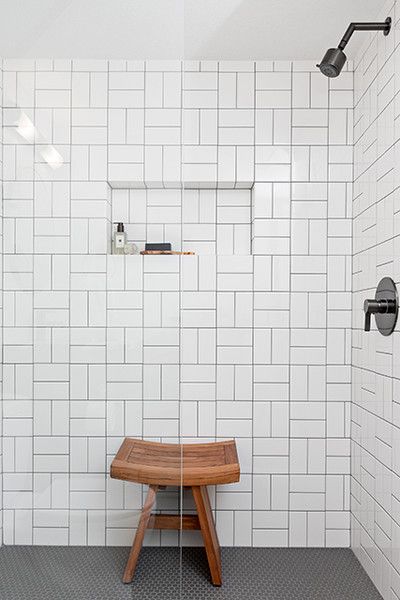 A perfect fit for bathrooms and wet rooms, the basketweave tile pattern will surely grab eyeballs!
Checkerboard Tile Pattern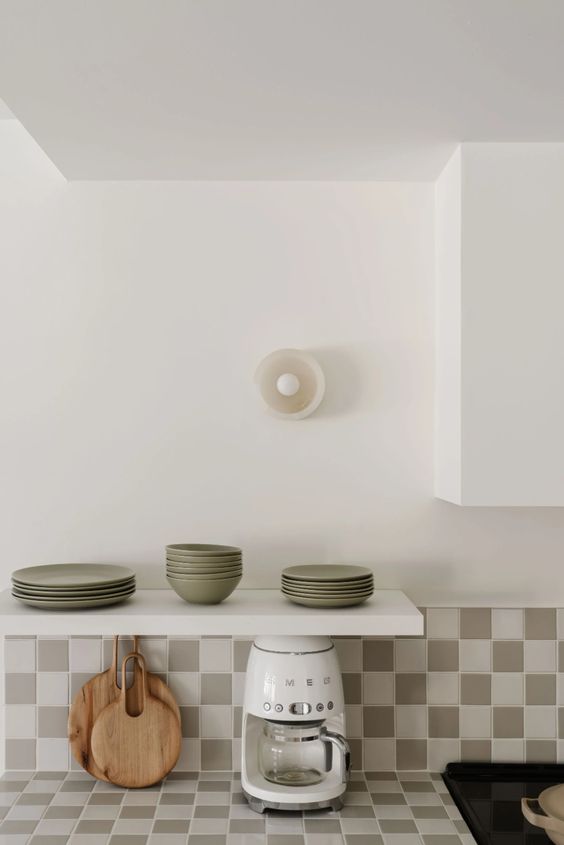 Who says checkboard tile pattern is for floors only? It looks as amazing as a kitchen backsplash too. Here's an example!
Alternating Vertical Tile Pattern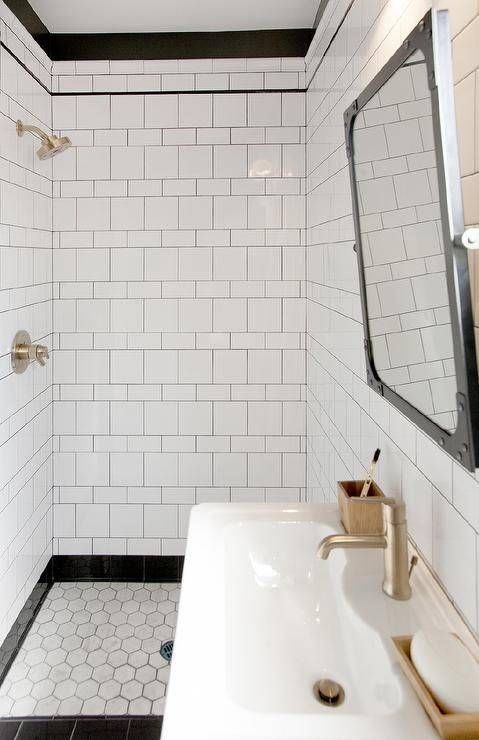 Here's another interesting two tile pattern to have at your home. This layout makes your space seem spacious while giving it an interesting look.
Hopscotch Tile Pattern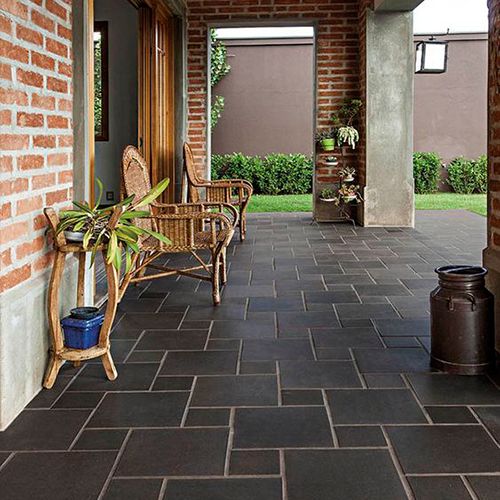 Add character to your space with the hopscotch tile pattern. Its unique layout emphasizes flow and livens up the space.
Octagon With Dot Tile Pattern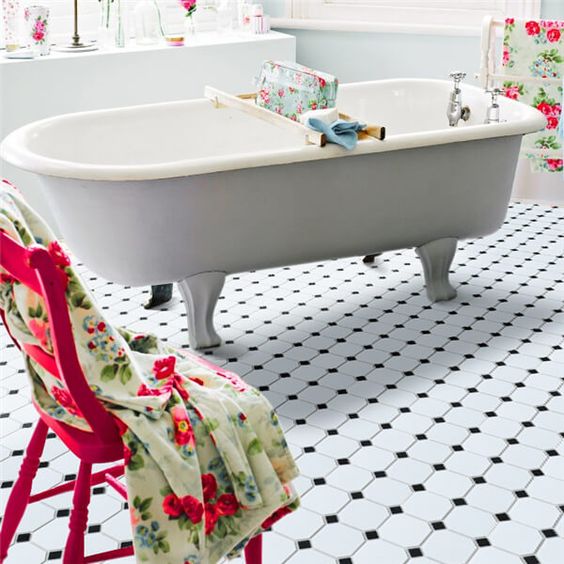 Looking to add a vintage feel to your space? The octagon with dot tile pattern is the perfect fit!