Home » A Bookworm's Paradise: Designing a Small Cozy Home Library
A Bookworm's Paradise: Designing a Small Cozy Home Library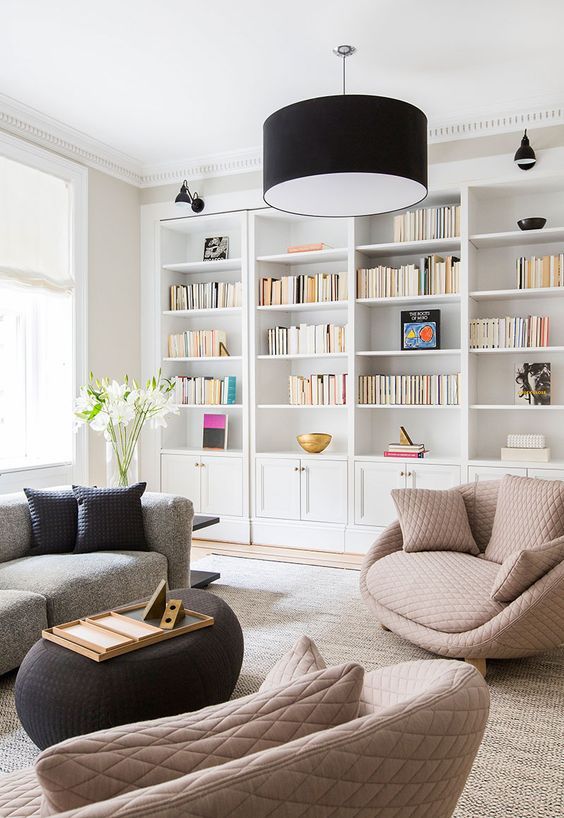 For book lovers, a home library is a dream come true. But what if you live in a small home and don't have much space to spare? Don't worry, you can still have your very own cozy home library that will inspire you to pick up a book and lose yourself in the pages. In this blog, we'll share some tips and design ideas to help you create a small home library that will meet your reading and storage needs.
Ideas for the Best Small Cozy Home Library
Maximize Wall Space
One of the best ways to make the most of a small space is to utilize the walls. Install shelves from floor to ceiling to create an entire wall of books. Make sure to stagger the shelves to create interest and add decorative molding to make the space look more finished.
Built-in Bookshelves
If you have a spare wall in your living room or bedroom, consider installing built-in bookshelves. These are a great way to add storage without taking up any floor space. And because they're built into the wall, they'll look like they've always been there.
Nook or Alcove
Do you have an alcove or nook in your home that's just going to waste? Turn it into a cozy reading nook by adding a comfortable chair, a lamp, and, of course, shelves for your books. This will be the perfect spot to curl up with a good book and escape from the world for a little while.
Multifunctional Furniture
Look for furniture that serves multiple purposes. For example, a storage ottoman with a removable top can be used to store books, and then used as a seat or footrest. A bookcase that doubles as a room divider can also be a great way to add storage without sacrificing too much space.
Color and Lighting
In a small space, color and lighting are important. Use warm colors to make the space feel cozy, and make sure to have good lighting so you can see your books and read comfortably. A reading lamp on your chair or a wall-mounted light above the bookshelves will do the trick.
Conclusion
With a little creativity, you can create a small home library that's both functional and stylish. By maximizing wall space, using multifunctional furniture, and paying attention to color and lighting, you can have a cozy and inspiring space that's all your own. Happy reading!