Home » Creative Ideas for Designing a Small Purple Bathroom That Feels Spacious and Luxurious
Creative Ideas for Designing a Small Purple Bathroom That Feels Spacious and Luxurious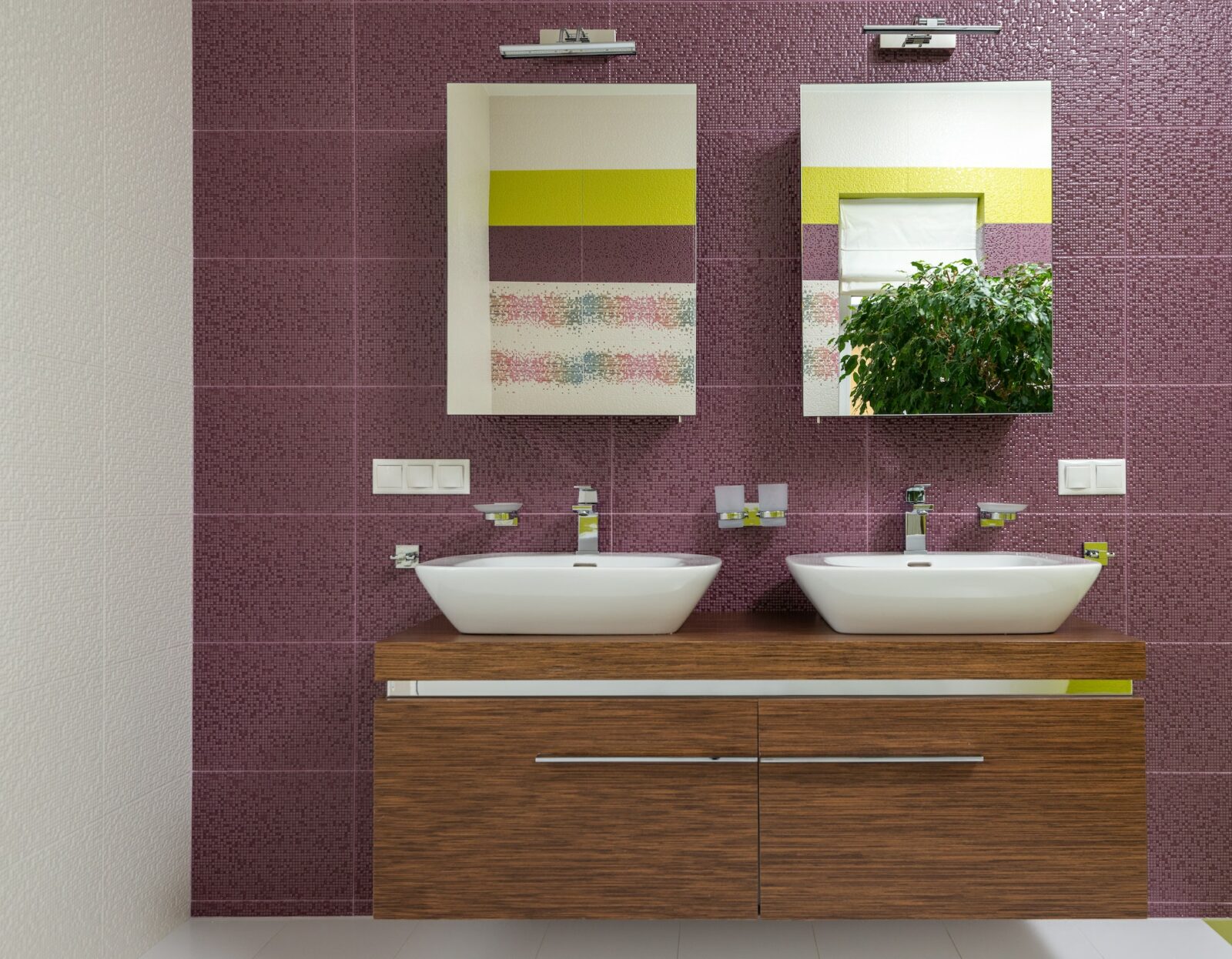 Purple is a beautiful and versatile color that can add a sense of luxury and tranquility to any bathroom. If you're looking to create a small purple bathroom, there are plenty of ideas that can help you make the most of your space while incorporating this lovely hue.
The Best Small Purple Bathroom Ideas
Light Purple Walls: 
Light purple walls can make a small space feel more spacious and airy. Combine with white or light-colored fixtures for a fresh and bright look.
Dark Purple Accents: 
If you prefer a bolder look, use dark purple accents such as towels, rugs, and accessories to add pops of color to your bathroom.
Purple Mosaic Tiles:
Consider using purple mosaic tiles on your walls or floors to add texture and interest to your space. Pair with white or light-colored grout for a clean and modern look.
Purple Floral Wallpaper: 
Floral wallpaper with purplish tones can add a touch of elegance to your bathroom. Choose a small-scale print for a small purple bathroom to avoid overwhelming the space.
Purple and White Stripes: 
Striped wallpaper in shades of purple and white can give a fun and playful vibe. Consider pairing with a white or light-colored vanity to balance out the pattern.
See Also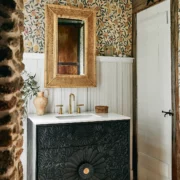 Is Purple Colour Good for Small Bathrooms?
Now, let's address the question of whether purple is a good color for a small bathroom. The answer is yes, it can work well in a small bathroom, as long as you choose the right shade and use it strategically. Lighter shades such as lavender or lilac, can help to make a small bathroom feel more spacious and open. Darker shades, on the other hand, can make a small bathroom feel more cozy and intimate. However, it's important to balance darker shades with lighter colors to prevent the space from feeling too small or cramped.
Ultimately, the key to creating a beautiful and functional small purple bathroom is to use the color in moderation and balance it with other colors and textures. With the right design and decor choices, you can create a stunning and relaxing bathroom that makes the most of your space.