Home » The Perfect Small Bathroom Table
The Perfect Small Bathroom Table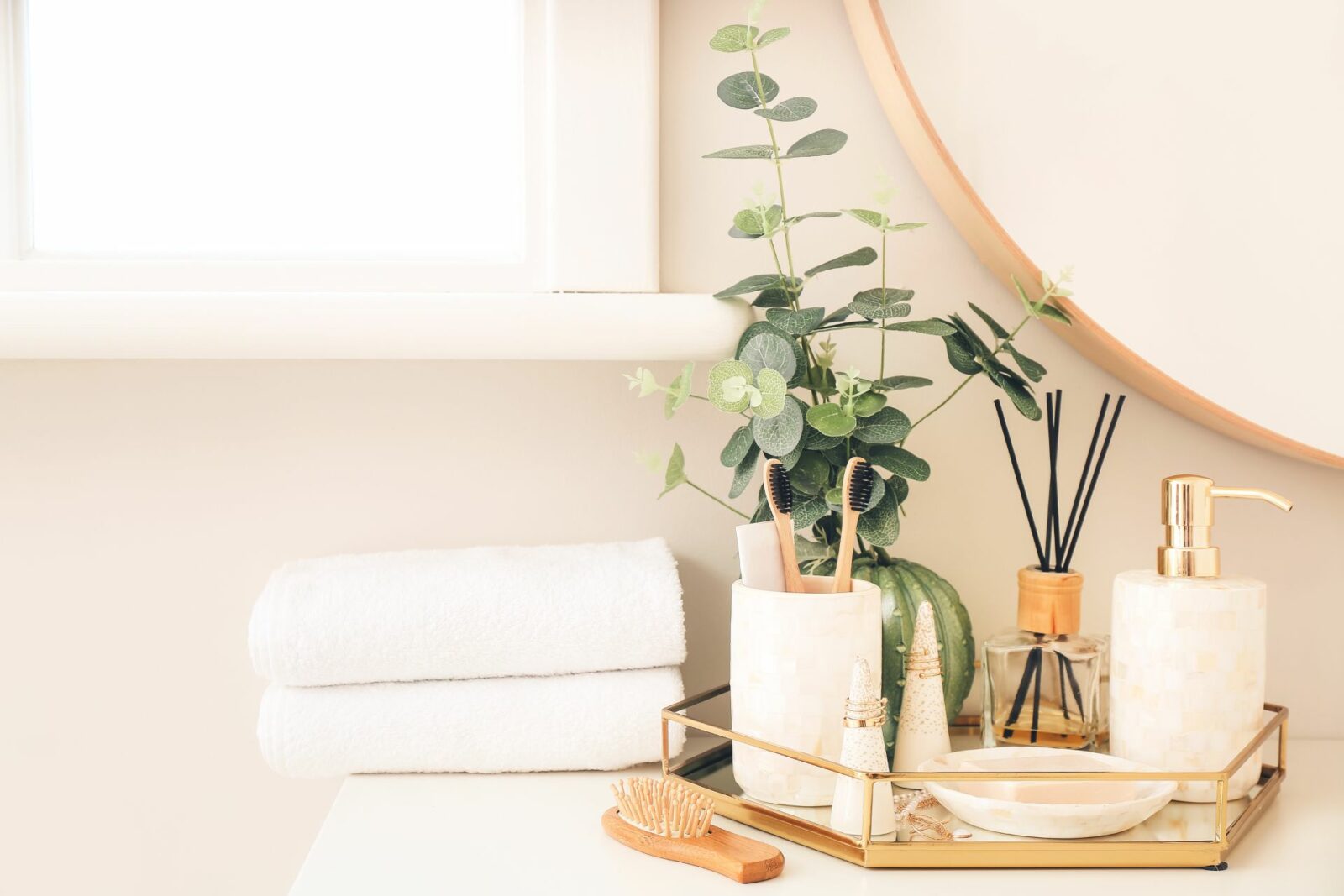 Small bathroom tables are practical and attractive. It may hold decor objects, your coffee, and your essentials. This post will help you choose a small bathroom table.
The Best Bathroom Table
Consider these before choosing a design:
Size: It must fit in the bathroom without crowding, thus accurate measurements are needed.

Material: Metal, glass, or plastic are moisture-resistant and easy to clean.

Style: Pick a design that complements your existing bathroom décor.

Functionality: Determine its purpose. It can be storage, display, or both.
5 Trendy Small Bathroom Table Ideas
We've gathered some of the most stylish and functional small bathroom table options for your inspiration:
Wall-mounted tables: Save floor space by mounting a compact table to the wall, perfect for holding toiletries and decor.

Ladder shelves: A chic and minimalist option that provides vertical storage without taking up much floor space.

Corner tables: Make use of often-neglected corners with a triangular or curved table.

Rolling carts: A versatile and mobile option with multiple shelves for storage and easy access.

Pedestal tables: A simple and elegant solution for displaying decorative items or holding a candlelit bath.
Personalize Your Small Bathroom Table
Once you've chosen the perfect small bathroom table, add your personal touch with these creative ideas:
Use decorative trays to organize toiletries and keep the surface clutter-free.

Incorporate a small plant for a touch of greenery and improved air quality.

Display a collection of beautiful candles or soaps for a spa-like atmosphere.

Add a stylish storage basket or box to hold extra towels or bath essentials.
Keep It Organized
A relaxing bathroom deserves no clutter. Here are some organization tips:
Clear your table regularly.

Keep smaller objects orderly and visible in clear containers or jars.

Give each item a designated space to make tracking easy.

Keep a small trash bin handy for empty bottles and packing.
Conclusion
A small bathroom table can make a big difference in maximizing your limited space. Take note of the size, material, design, and purpose of the table before setting out to buy one. With some organization and personal touches, you can create a space that feels larger than it is. So don't let a small bathroom hold you back – embrace the possibilities and transform your bathroom today!