Home » Top Kitchen Storage Ideas to Implement During Your Next Remodel
Top Kitchen Storage Ideas to Implement During Your Next Remodel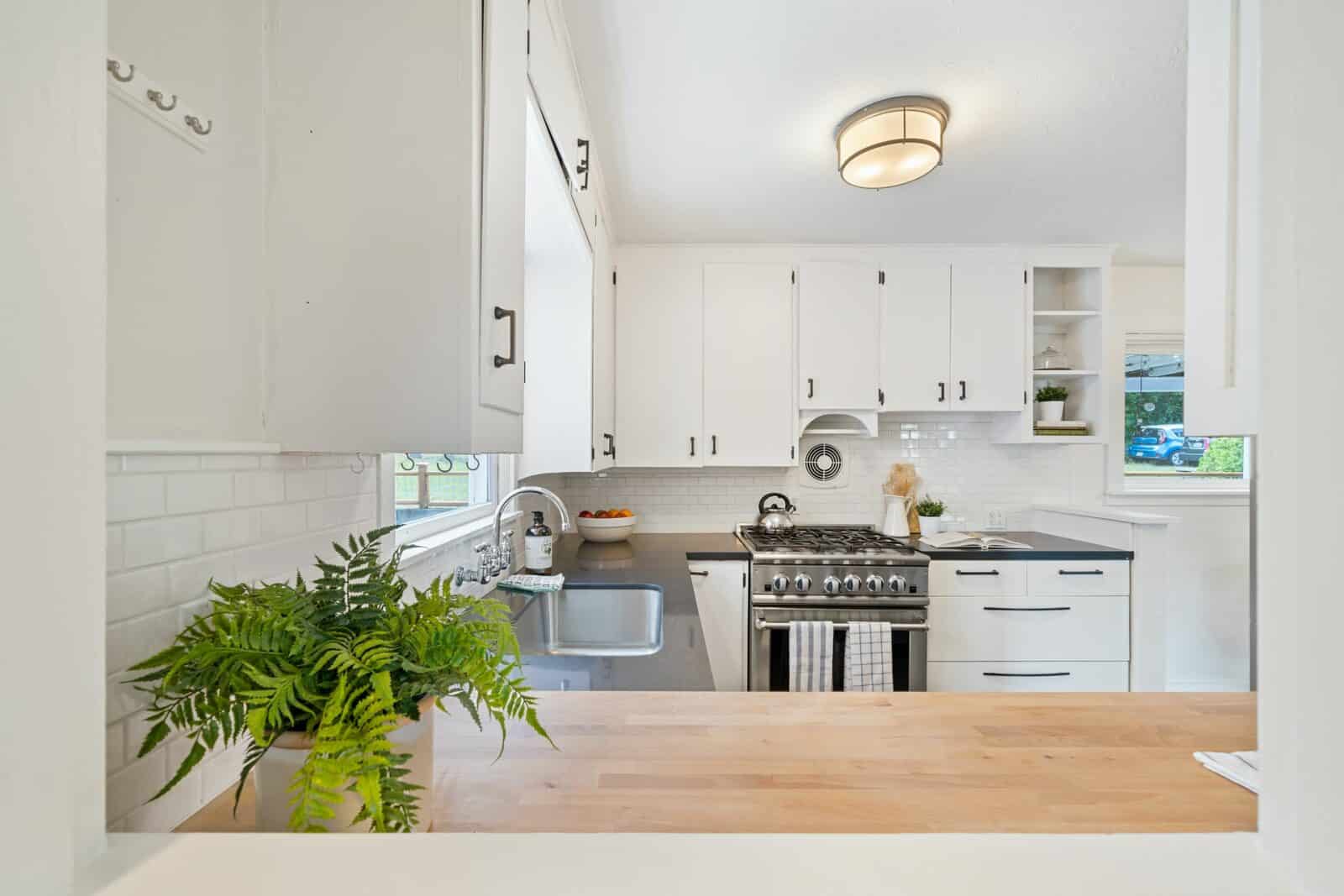 It's a fact that no one has enough storage space in their kitchen. If you lack some additional storage space in your kitchen, one prominent reason behind this is that you've cramped your kitchen with unnecessary elements.
Adding high cabinets that reach the ceilings or making the most of the under-sink area are some of the most innovative and practical kitchen storage ideas that you can implement to maximize the functionality of your kitchen.
However, there are some storage space ideas that only big kitchens can accommodate, like the kitchen island, ample cabinets, big drawers, and much more. Hence, the best way to generate enough storage space even in a small kitchen is by some rethinking and remodeling.
Try Pull-Out Pantry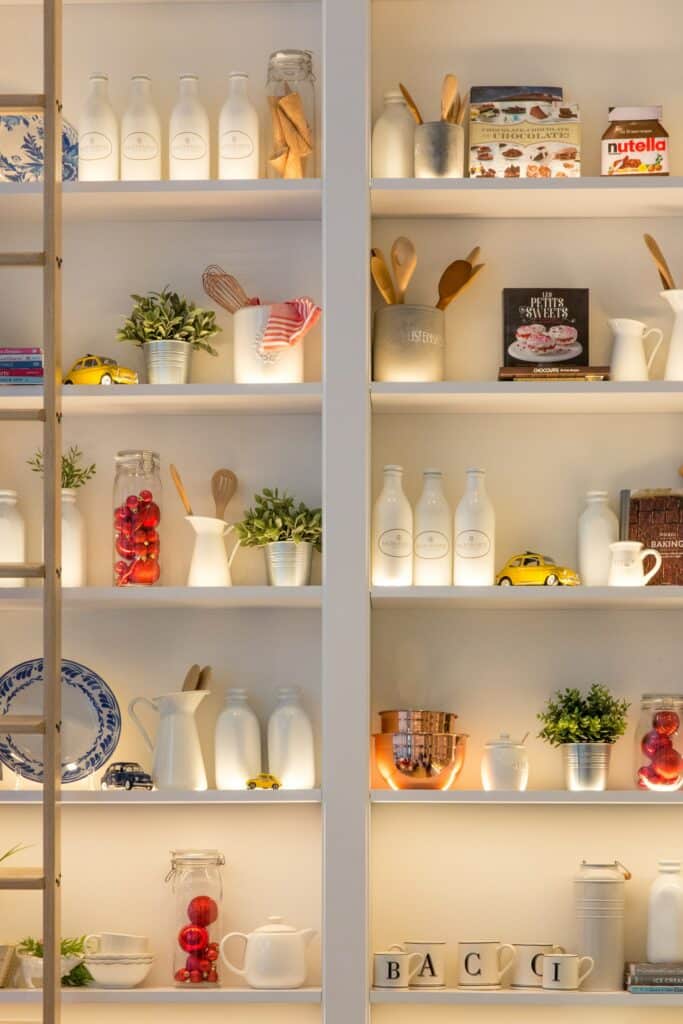 Pull-out pantries are a great option to save ample kitchen storage space as well as the daily mess. Instead of keeping everything including dry goods, spices, packaged snacks, and similar things over the cabinet or anywhere else, use a pull-out pantry for this purpose.
To make these pantries appear decent and aesthetic, you can have multiple pantries of varying widths side-by-side. This will save you a lot of outside storage space and provide easy access to every item as and when required.
Stretch the Cabinets to the Ceiling
Yes, you can stretch the various kitchen cabinets to the ceiling's height to make up for this mostly unused space and open up more empty areas underneath. Now, you may wonder how one can access such higher-placed cabinets regularly?
The catch here is that you do not need to. The cabinets that are high-up are reserved for items that you rarely use and might only need once in a while.
If you do not want to stretch the cabinets to the ceiling, you can create some cupboards under the canopy and, for example, above the hood or kitchen stove.
Go for Everything Built-In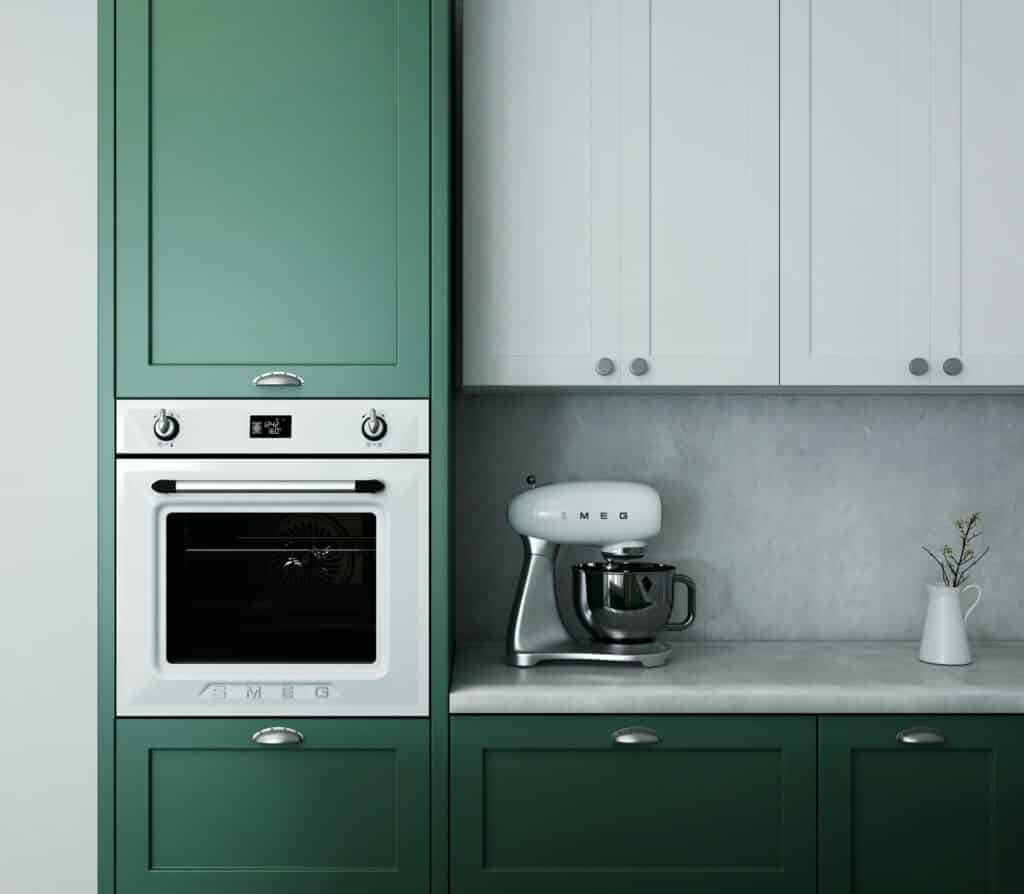 Going for everything built-in is among the more popular kitchen storage ideas. This kitchen remodeling trend not only makes your kitchen appear bigger but also maximizes your kitchen storage. Built-in coffee maker, built-in refrigerator, built-in microwave oven, built-in water dispenser, etc., are some common elements you can move into the walls.
Additionally, such a design will allow you to add more space over the kitchen counter for other appliances and goods.
What About a Shelf Above the Window?
If you have decided to use every inch of your kitchen for storage, how can you sideline this small kitchen space while redesigning your kitchen? No matter how many windows you've in your kitchen, adding a lightweight wooden shelf over it can give you space to display your pottery and art pieces.
Plus, this kitchen storage idea will also fill up that space and also add some character to your kitchen design.
Turn One Storage Shelf Into Multiple Spaces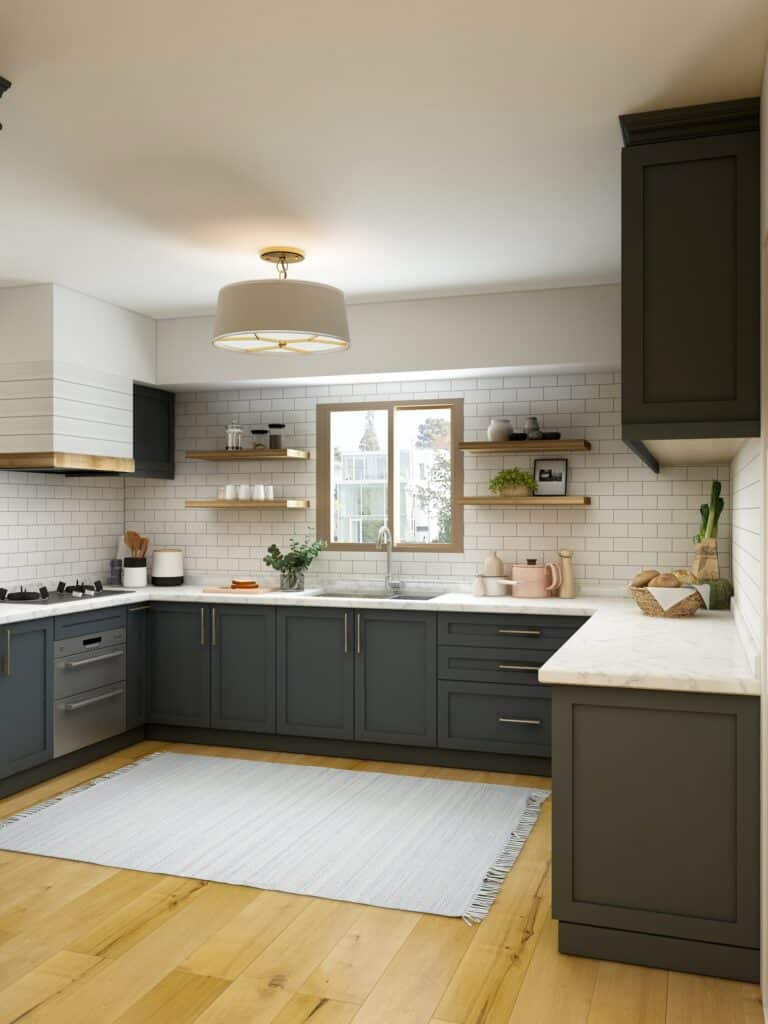 It is unnecessary to have multiple and separate shelves in your kitchen to store a plethora of goods. Instead, you can turn one big cabinet into multiple spaces or frames with wire shelf risers' help.
This way, your kitchen won't appear occupied with shelves, and yet you'll have ample storage space to use. So, no more hiding your favorite coffee mugs, snack plates, and cute bowls due to a shortage of space.
Add Drawers to the Cabinets
Instead of going for separate drawers and cabinets, why not merge them into one? For this, you will need slightly deeper cabinets and an appropriate number and sized drawers of the same style to fit in.
Doing this will allow you to store multiple kitchen items inside multiple drawers and single cabinets. The extra visible space you will get through the technique will enable you to use your kitchen more efficiently.
However, the kitchen storage idea is only valid for lower cabinets and not higher-placed cabinets.
Under-Sink Storage
Why leave the valuable space under the sink unused? The small yet usable storage space under the kitchen sink is usable in a multitude of ways.
To start with, you can store the kitchen cleaning essentials like cloth, cleaning supplies, wipes, etc., under the sink. Along with these, you can also keep tissue roles underneath the sink. Similarly, a sliding kitchen organizer is the best storage idea for space under the sink in terms of design.
Don't Forget the Functionality of the Kitchen Island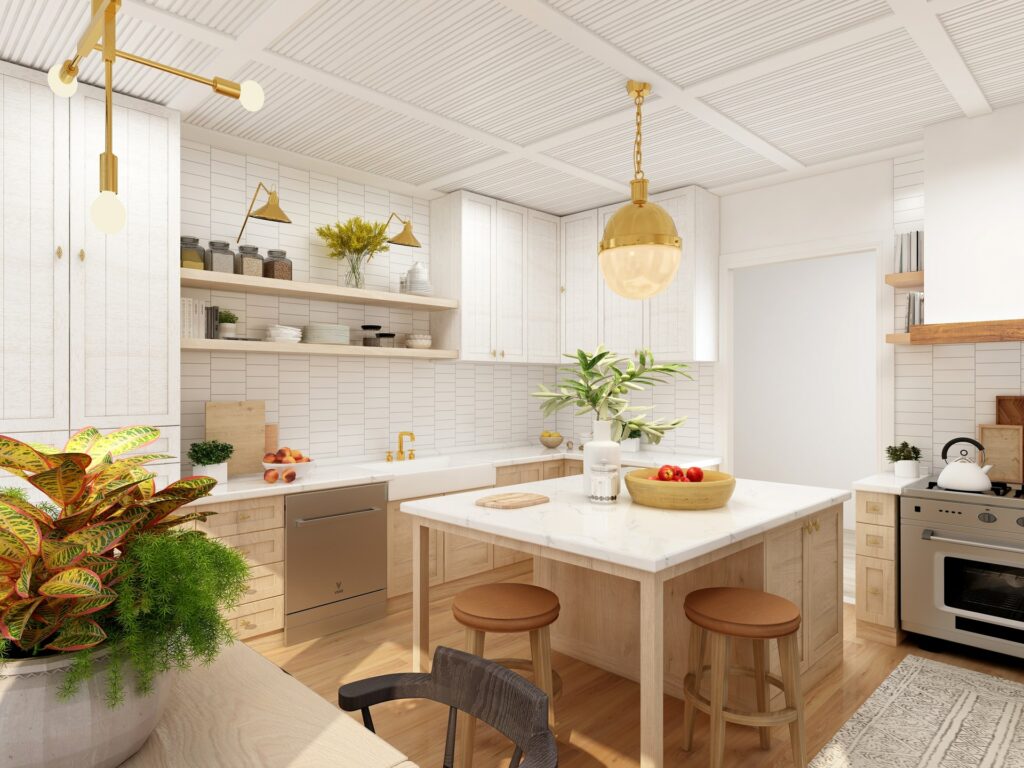 A kitchen island is a freestanding platform set right at the center of your kitchen as well as one of the most underutilized kitchen storage ideas. It modernizes your kitchen and offers extra space for carrying out your day-to-day kitchen chores like chopping, blending, etc.
Besides using its countertop surface, you can create multiple storages inside it for the most used kitchen goods and utensils. You can also add wheels to the kitchen island to move it aside when not in use.
Store Pans and Pots in Toe-Kick Drawer
What is a toe-kick drawer? You must wonder what it is and how it will help you save space in your kitchen. A toe-kick drawer is a push-activated drawer usually found in hard-to-reach places.
As you can access and open them with a single toe kick, you can store rarely used pans and pots in them. They are usually slim, and that is why you should keep only delicate items in such drawers.
What About Windowsills?
If you have a window or two in your kitchen, you're the luckiest person on the planet. Why? This is because you can use the window for bringing in natural light in your kitchen as well as extra storage space on the windowsills.
You can also add some unique touches and light sources to enhance its presence in your kitchen.
Organize Your Spice Jars
You will need spices all day long while cooking anything. Due to this, you may get tempted to organize them on the counter space to access them easily.
Instead, you can organize them with name stickers inside a deep drawer. This will save enough countertop space and make it appear more spacious and organized.