Creating a Luxury Powder Room: A Guide to Elevating Your Space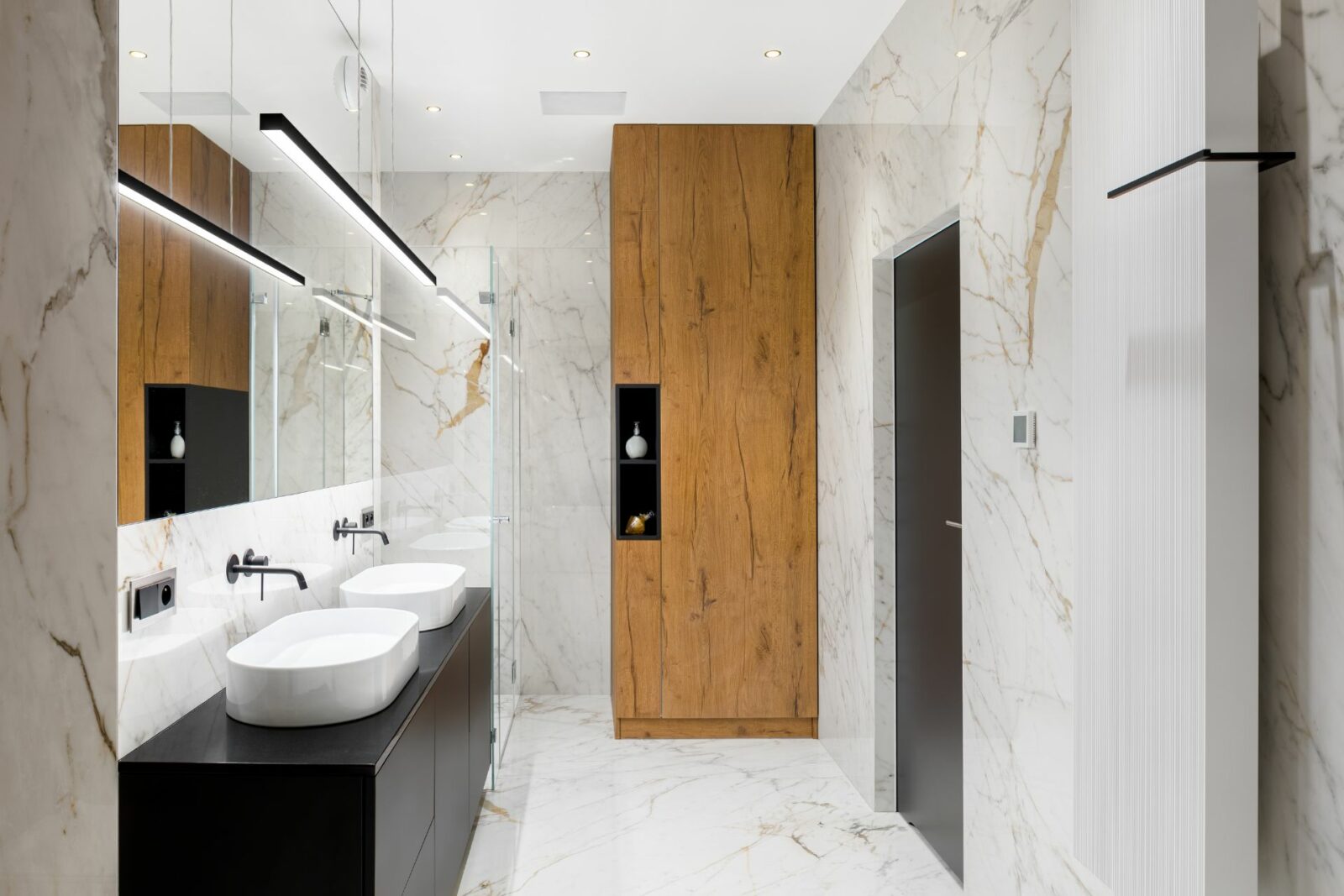 Often frequented by guests, a well-designed luxury powder room can leave a lasting impression and elevate the overall aesthetic of your home. In this blog post, we will explore ideas and inspiration for designing a luxurious powder room, as well as must-have features that can enhance your bathroom experience.
Designing a Lavish Oasis: Luxury Powder Room Ideas and Inspiration
When it comes to designing a luxurious powder room, the possibilities are endless. From elegant color schemes and exquisite finishes to unique fixtures and opulent materials, there are numerous ideas and inspirations to consider. Here are some suggestions to help you create a lavish oasis in your powder room:
Statement Wall
Consider adding a statement wall with luxurious wallpaper, a bold paint color, or a stunning mosaic tile pattern. This can instantly elevate the visual appeal of your powder room and create a focal point that draws attention.
Elegant Lighting
Lighting is a crucial element in any luxurious space, and the powder room is no exception. Consider installing glamorous light fixtures, such as crystal chandeliers, sconces with decorative details, or sleek pendant lights, to add a touch of opulence to your powder room.
High-End Fixtures
Upgrade your powder room fixtures to high-end options, such as a stylish vessel sink, a designer faucet, or a wall-mounted toilet. These small details can make a big difference in elevating the overall look and feel of your powder room.
Elevate Your Bathroom Experience: Must-Have Features for a Luxury Powder Room
In addition to the visual aesthetics, there are certain accessories that can enhance the functionality and comfort of your luxury powder room. Here are some must-have features to consider:
Luxurious Hand Towels
Invest in high-quality, soft hand towels that are both functional and visually appealing. Consider plush towels in neutral colors or with elegant patterns that add a touch of luxury to your powder room.
Vanity with Storage
A vanity with ample storage can keep your powder room organized and clutter-free, giving it a clean and sophisticated look. Consider a vanity with drawers, shelves, or cabinets to store toiletries, towels, and other essentials.
Fine Art or Decorative Mirror
A piece of fine art or a decorative mirror can add a touch of elegance to your powder room. Consider a statement mirror with a unique frame or a piece of art that complements the overall design aesthetic of your luxury powder room.
In conclusion, a luxury powder room can be a small but impactful addition to your home. By incorporating ideas and inspirations for elegant design elements and must-have features, you can create a lavish oasis that will impress your guests and elevate your bathroom experience to new heights.