Do you feel like you never have enough space in your home? You might feel like you need a new room or just want to expand your home. The reason for home addition can be many; however, the undertaking in itself is quite a daunting task. You can use home addition ideas to make the most of your space. For instance, you can expand a kitchen or a living room or add a study, a fitness area, or a hobby room.
You can easily make many home additions by leveraging the architectural layout of the house, recovering some space from the garden, or adding a volume above the roof. 
You can quickly remodel your home and utilize it for various purposes- a large kitchen, an intimate living room, a comfortable home study and equipped hobby room, or an area dedicated to fitness equipment. 
We will reveal some simple home addition ideas to quickly add extra square footage to your home with the utmost ease.
1. A Combined Kitchen and Dining Area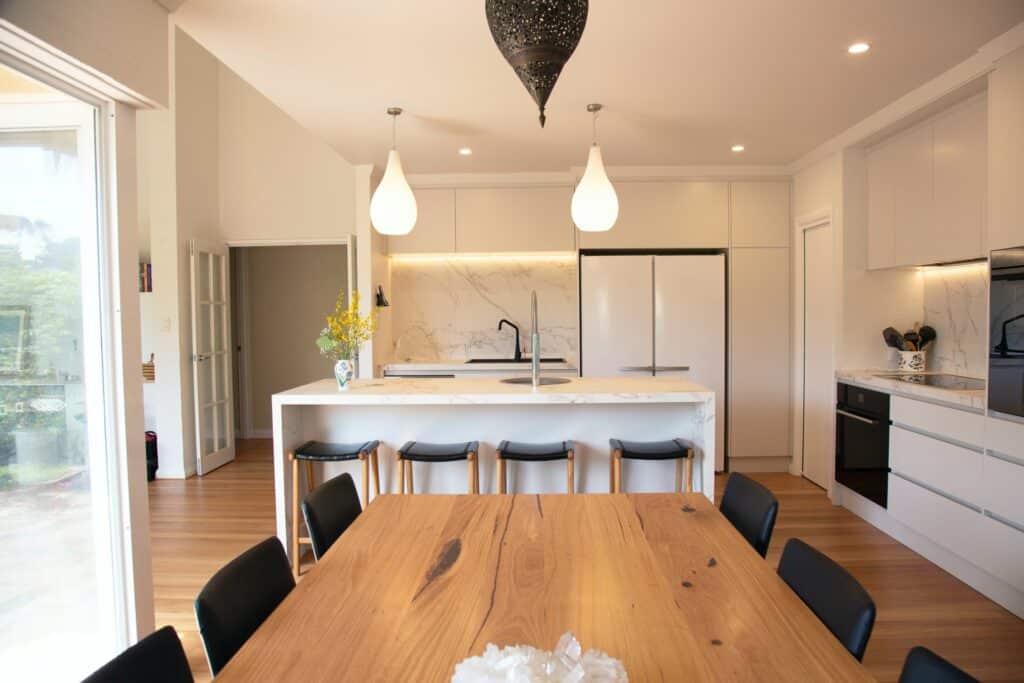 For a studio apartment or a small home, this is one of the best home addition ideas. Combining the kitchen and dining area and perhaps the utility room for a more spacious and comfortable environment is the trick here. 
The project doesn't involve too much demolition or construction, just a few wall adjustments, and you will have a great-looking home environment. 
If you have an outdoor garden, a glass wall overlooking the area will introduce natural light to the space and make it look brighter and vibrant, full of positive vibes.
2. Take Advantage of Corners
Don't underestimate the corners. You can utilize those extra feet between doors and walls in numerous creative ways for a home addition. 
You can transform it into a bookstore, an office, or a study. Similarly, the space under the staircase could transform into shelves or a work area. Moreover, they are of the perfect size for a study area.
3. Extension of the Dining Room
If you have extra outdoor space adjacent to your dining area, an extension of a couple of meters outside could allow you to expand the space. It will make the dining area more spacious and comfortable. 
You can easily obtain the extension with a simple wooden structure capable of moving the boundary further outside. You can encase the added space with glass walls. Aesthetic and pleasing, the area will be spacious and bright, full of natural light.
4. A Winter Garden as Additional Living Space
An easy backyard improvement to the home is a winter garden – however, this option is only for those with extra outdoor space. Interestingly, a glazed verandah or a winter garden as an addition also enhances the look of the house. 
The space gained this way can be used in various ways, including a sitting area, living area, or an added bedroom. As for the encasing walls, glass can be a suitable material. 
Go with modern triple glazing as it offers excellent insulation. As for privacy, you can choose integrated blinds of different patterns, designs, and materials.
5. Utilize the Basement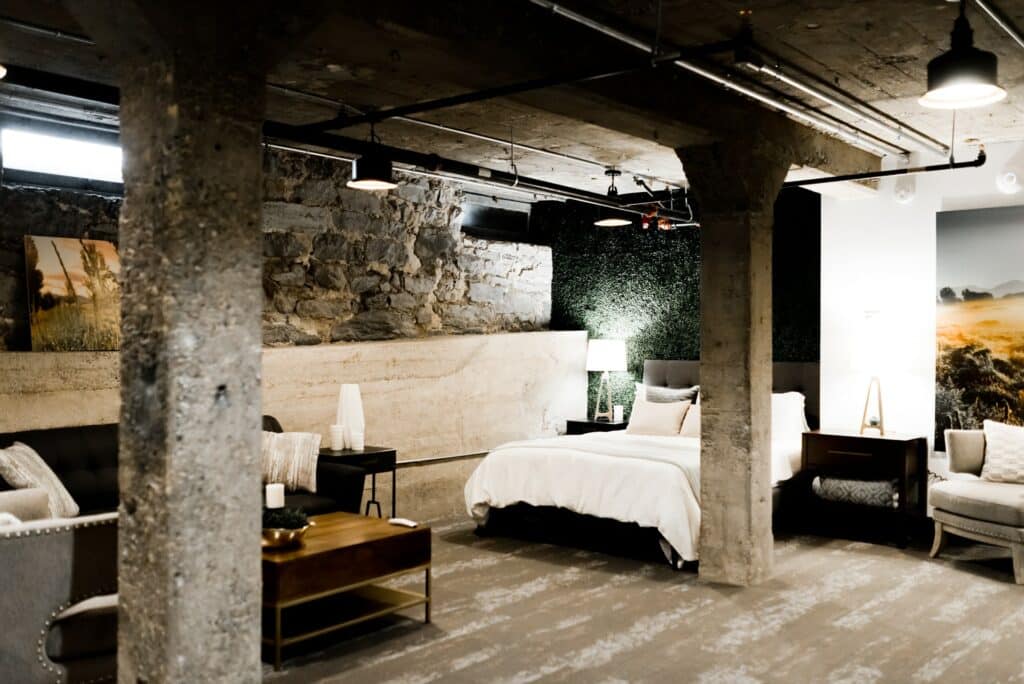 Cellar or basement is usually reserved for all the extra and not in use items. However, it doesn't have to be a cold, damp place. Instead, it can serve as a valuable addition to your living space without spending much. 
You can also remodel a basement in a small home into several different rooms. You can use it as a party or entertainment room, but living space is also possible if the basement has larger dimensions. 
However, we recommend having a window or an alternate entry and exit point in the backyard if you plan to use the basement as a living space like a bedroom.
6. Renovate the Attic
The attic holds immense potential when it comes to home addition ideas. With a careful remodeling of an attic, you easily gain extra space in your home. 
If you have easy access to the attic, like direct stairways to the attic and the attic ceiling is high enough, you can turn it into almost any living space you want – a guest bedroom, a study, gym area office, anything. 
Additionally, the extension of an attic is usually quite cheaper than an addition to an outdoor area of the house. It does not usually involve any construction – you simply have to focus on the decor to give your attic a fitting look complimenting its intended use.
7. Utilize the Height 
One excellent way of gaining extra space in a house is to utilize the height. What you can do is, create a double-height room as a home improvement idea. You can do this by adding an attic halfway through the height, with a wooden deck and supported with iron beams. 
Connect it through a wooden staircase for accessing the area, and you are done. You can utilize the space as a study room, work area, or perhaps a small bedroom.
8. Install Bump-Outs
Bump-outs are another excellent choice for additional square footage. These cantilevered extensions to a wall can easily add 2 to 8 square feet of space to the room. 
For smaller rooms, bump-outs could be a great addition. In the bathroom, they can create space for a bathtub. Similarly, in the kitchen, they can accommodate a worktop. 
Additionally, you can also use them as a walk-in closet to showcase your extensive collection of clothing and shoes.
9. Good Preparation Helps – Hire an Expert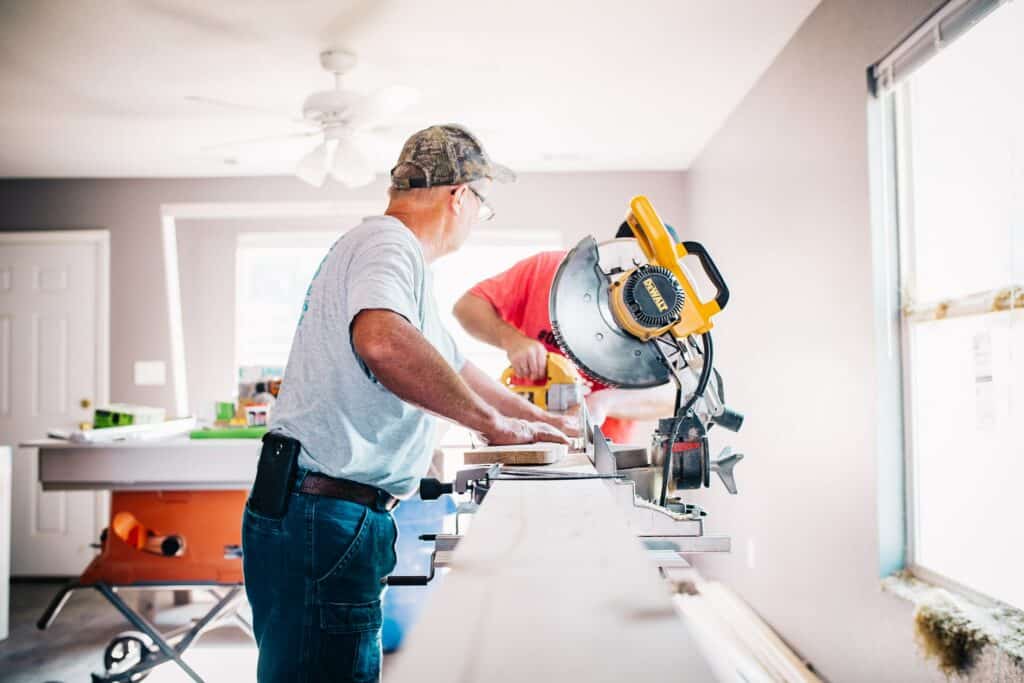 One can be of a creative mind with a likeness for building and designing things, but most homeowners do not. If you fall in the latter category, it's best to hire a remodeler near you for your home addition project. 
An expert can assist you with the proper planning of the intervention. Also, the expert can better manage the whole project and ensure proper implementation of the planned intervention.