15 Best Kitchen & Bathroom Remodeling Companies in Rockville, MD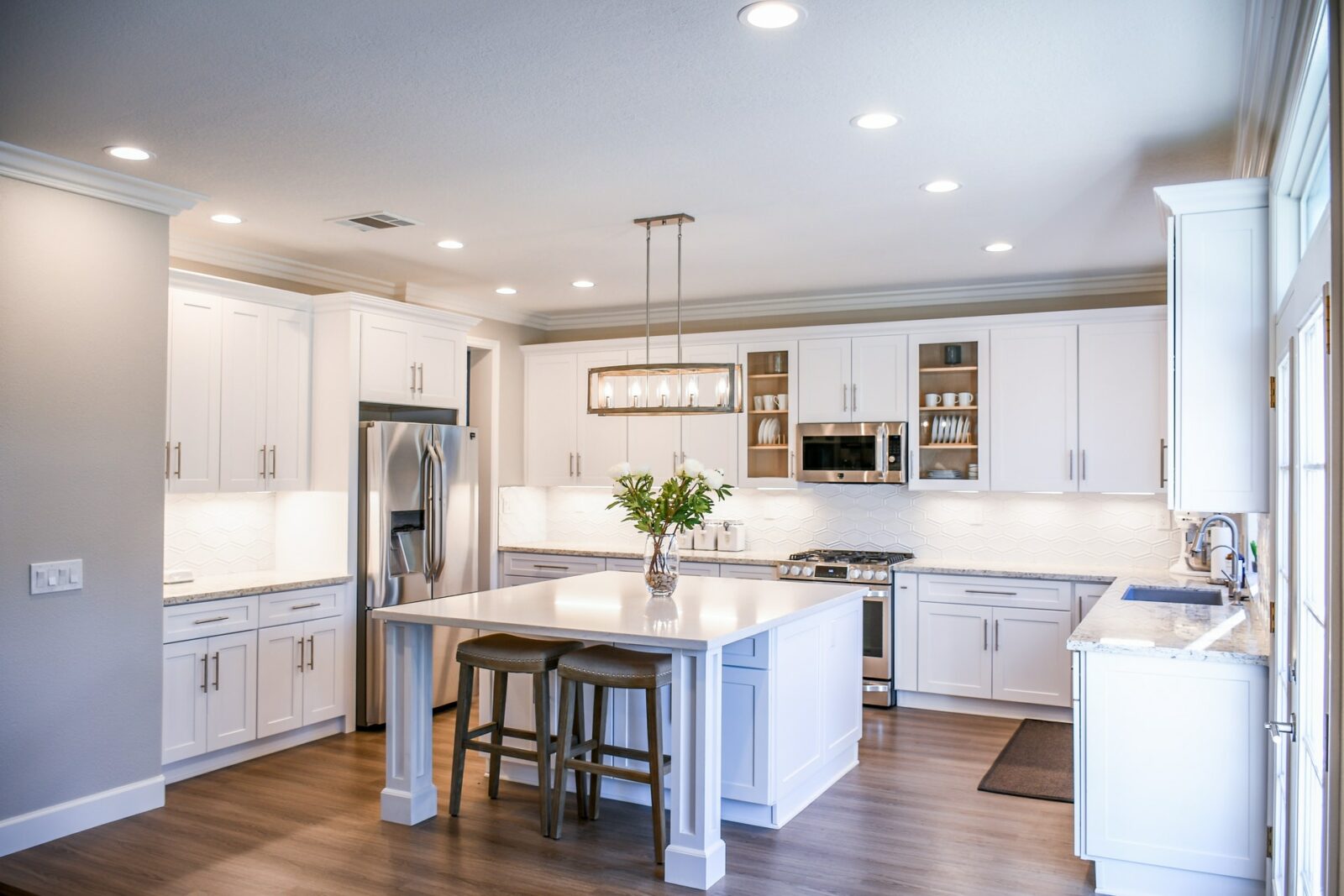 Mark McCammon, Pexels
Looking for the best remodeling companies in Rockville, MD? Renovating your house not only makes it more comfortable and luxurious to live in. It also upgrades its overall value in the market, in case you wish to sell it. And if you are willing to undergo that stressful process, you deserve to get the best results.
Everyone wants their house to look Pinterest-y, with the aesthetics, the color-coding, and the appeal. And hiring the right remodeling company will not only help you get the looks but also the most functional and utilitarian house to live in. But there are over 600 remodeling companies and 20,000 freelance contractors in all of the DMV region. So how does one know which remodeling company to hire and place their trust in?
To make this task more straightforward for you, we have researched and shortlisted the 15 best remodeling companies in Rockville, MD. Our research is based on their average pricing, reviews, and project management capabilities.  Along with turning your dreams into reality, they will help you achieve them in the most cost-effective way.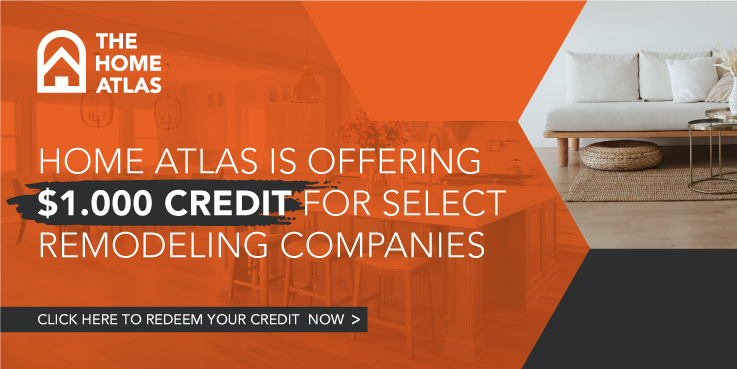 GBC Kitchen and Bathroom Remodeling Rockville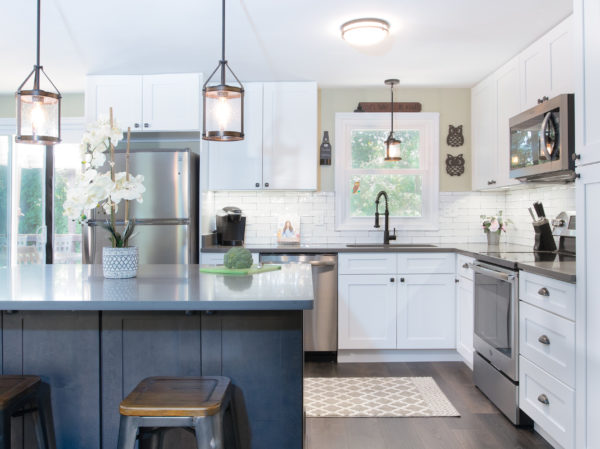 GBC Kitchen and Bath specializes in both commercial and residential remodeling, serving the residents of Washington DC, Maryland, and Virginia. The company offers complete kitchen and bathroom remodeling. They also deal in steam showers, vanities, countertops, as well as cabinets. It is a bonded, licensed, and insured company that also offers a 2-year warranty on the workmanship.
The company has two showrooms located in Alexandria and Rockville. Moreover, they are affiliated with the National Kitchen and Bathroom Associaton and the National Association of Remodeling Industry. Based on its services, the company has won recognitions such as – Best of Houzz Service Award in 2019, the Craftsmanship Awards, and the 2018 Angie's List Super Service Award.
GBC Kitchen and Bath Reviews
It was a wonderful experience working with GBC Kitchen! We had our entire kitchen remodeled and are extremely pleased with the outcome. They delivered before time – which was a pleasant surprise! The crew was very professional and reliable. Would highly recommend GBC Kitchen for any remodeling work and will certainly use them for future projects!
Jack Rosen Custom Kitchens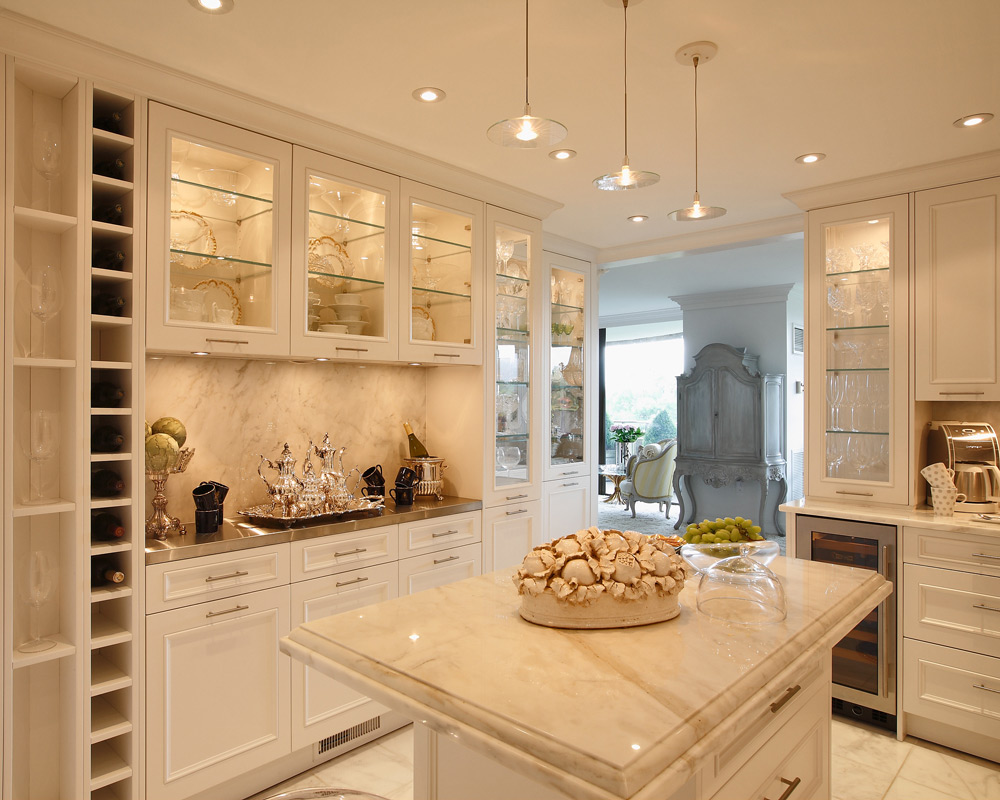 Jack Rosen Custom Kitchens has over 30 years of experience in the remodeling sector. The company is currently serving resdients of the DMV region. The team here has expertise in kitchen design and custom cabinetry. Jack Rosen has won multiple awards, including NKBA Award of Distinction in Large Kitchen category, 2010, NKBA Award for Traditional Kitchen Design 2012, Best of Houzz 2020, Trends Top 50 American Kitchens, Best Kitchen Design Firm by Bethesda Magazine, and many more.
Jack Rosen Custom Kitchens Reviews
Working with Jack Rosen Custom Kitchens was a wonderful, pleasant experience. I wanted a sleek, modern kitchen in my Georgetown condominium, with unusual cabinets and lots of special features. I found exactly what I wanted in the broad selection at Jack Rosen. The designer laid out the space incredibly well; it has made an amazing difference in how the kitchen functions. The whole experience exceeded my expectations.
Kitchen and Bath Shop, Rockville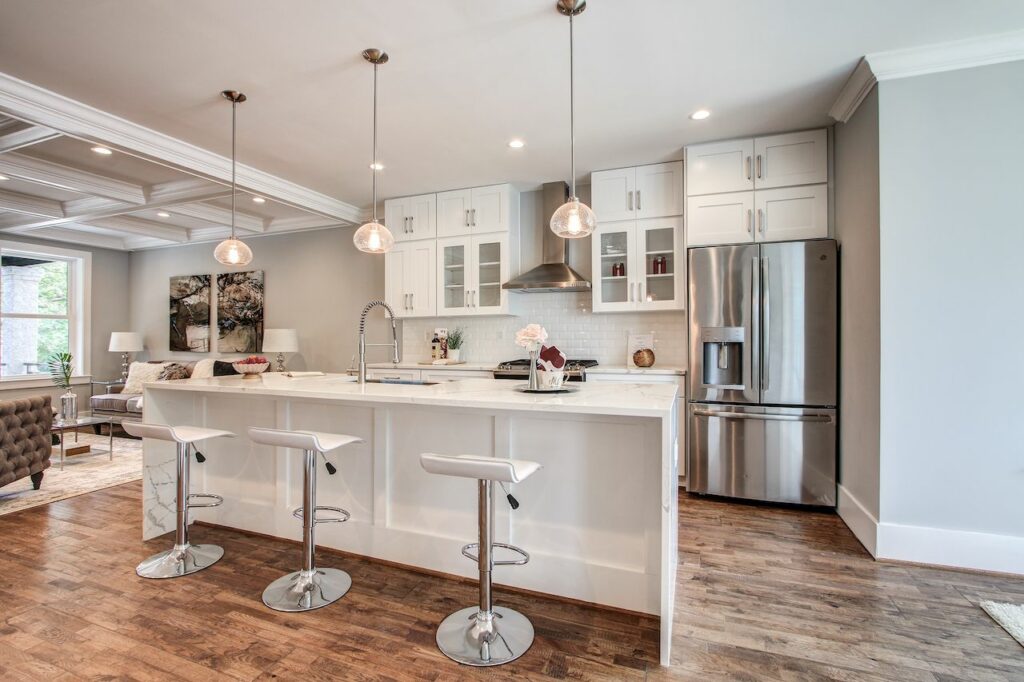 Kitchen and Bath Shop is among the leading kitchen and bathroom remodelers with 14 showrooms across the DMV region. The team here also looks into home additions and deck & patio renovations, serving the residents of Rockville and nearby areas.
The firm has over 20 years of experience in the remodeling domain and extends its services to 45+ cities in the US. Kitchen and Bath Shop is also a recipient of several awards from Houzz, Angie's List, and The Home Atlas.
Kitchen and Bath Shop, Rockville Reviews
Our kitchen renovation with Kitchen and Bath Shop was professional and exceeded our expectations. Melis and Marko were great to work with. They designed and delivered exactly what we were looking for.
EZ Kitchen and Bath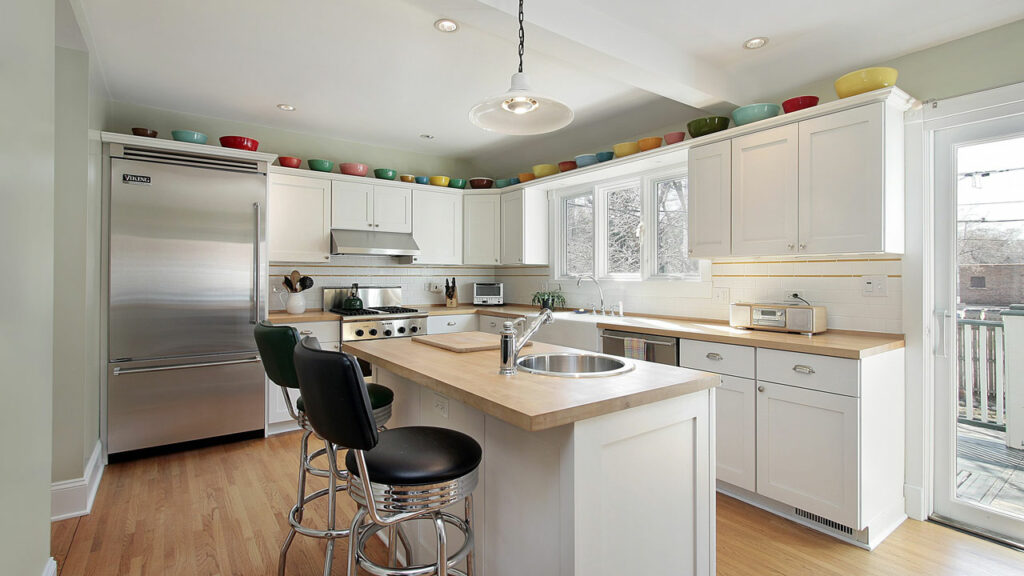 EZ Kitchen and Bath is a leading remodeler that serves the Metro DC and MD regions including Rockville. The team here is well-trained to handle the commercial as well as residential projects. They have great expertise in bathroom & kitchen remodeling, basement renovations, home additions, etc.
They also offer flooring, interior house painting, cabinets and countertops replacement, and tile & ceramic sourcing.
EZ is a proud recipient of 3 Houzz awards and is fully licensed and insured. It also complies with ANSI-certified cabinets and NKBA KCMA responsible sustainable cabinets.
EZ Kitchen and Bath Reviews
Joel and Miguel are a great team and helped focus the design choices and provide insight on great options for reasonable prices. Angel and his team were very respectful of my space and time. Overall they are committed to get you what you want. I am very happy with my new master bath and grateful for their professionalism and candor.
Lotus Design Kitchen Cabinet Refacing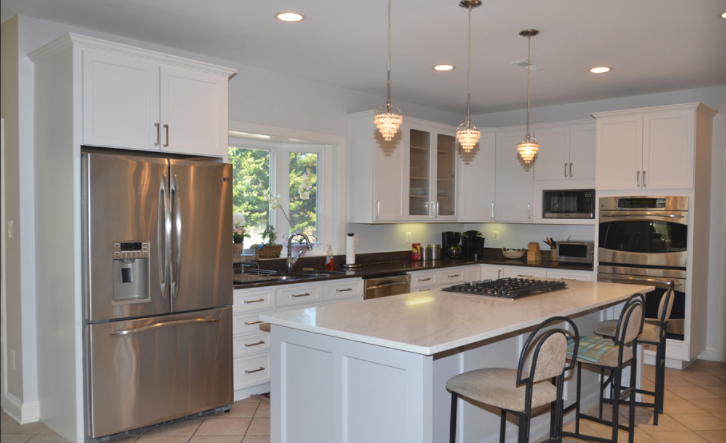 Lotus Design Kitchen Cabinet Refacing is a home remodeling company based out of Potomac. The small group of artisans at Lotus is dedicated to providing you with high-quality kitchen designs. Apart from cabinet refinishing, they also offer a range of other services, such as redoing layouts, replacing old appliances, restoring countertops, backsplash, and flooring. Lotus Design also sources accessories such as lights, electrical outlets, and door handles.
Lotus Design Kitchen Cabinet Refacing Reviews
We are so, so pleased with the results of our kitchen remodel—it's even more beautiful than we hoped it would be! Eby came highly recommended and did not disappoint. He supports you throughout the entire process, listening to your ideas and helping you to understand how they would translate in your space. Every aspect of working with Eby was enjoyable, as he is an honest, kind, hardworking, trustworthy, and talented designer, builder, and artist. Five stars!
Kitchen and Bath Concepts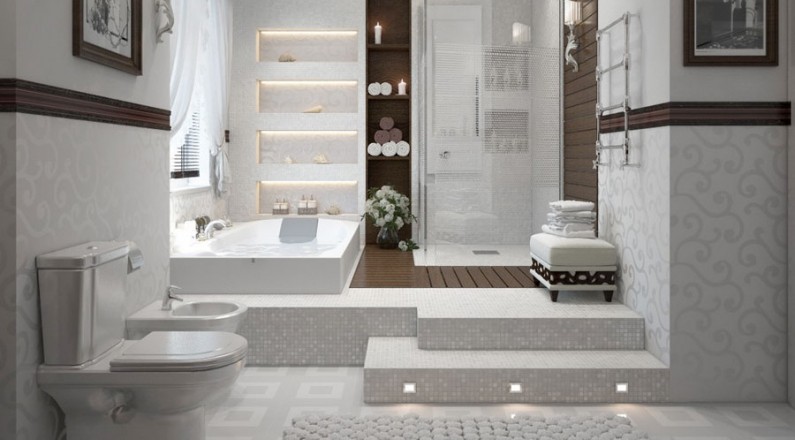 If you are thinking of renovating your kitchen or bathroom, Kitchen and Bath Concepts is the one-stop solution for you. Established in 2005, the firm specializes in bathroom and kitchen remodeling services, along with electrical repairs, plumbing, carpentry, flooring, and other installations. The firm also houses a premium collection of products, including cabinetry, tiles, vanities & accessories, etc. KBC extends its services across Rockville, MD.
Kitchen and Bath Concepts Reviews
We are very thankful to have found Alireza and his team at Kitchen and Bath Concepts. We spent months looking for a kitchen contractor to give our small/medium size kitchen a complete facelift, and dealt with some very frustrating contractors who quoted obscene amount of money and months of work to do what we knew was a pretty straightforward project. Alireza came by to look at our kitchen soon after my initial call, and we had our contract set in motion within days, with construction starting two weeks later. The construction crew is extremely respectful and careful to ensure that everything is done properly and the house is left clean each day. They completed the bulk of our remodel in two weeks, with only a few hiccups (we expected more, just given the nature of such a project) that they addressed immediately. Our kitchen looks beautiful, and our friends and family have been stunned by the transformation. We highly recommend KBC to anyone seeking to remodel.
USA Cabinet Store Rockville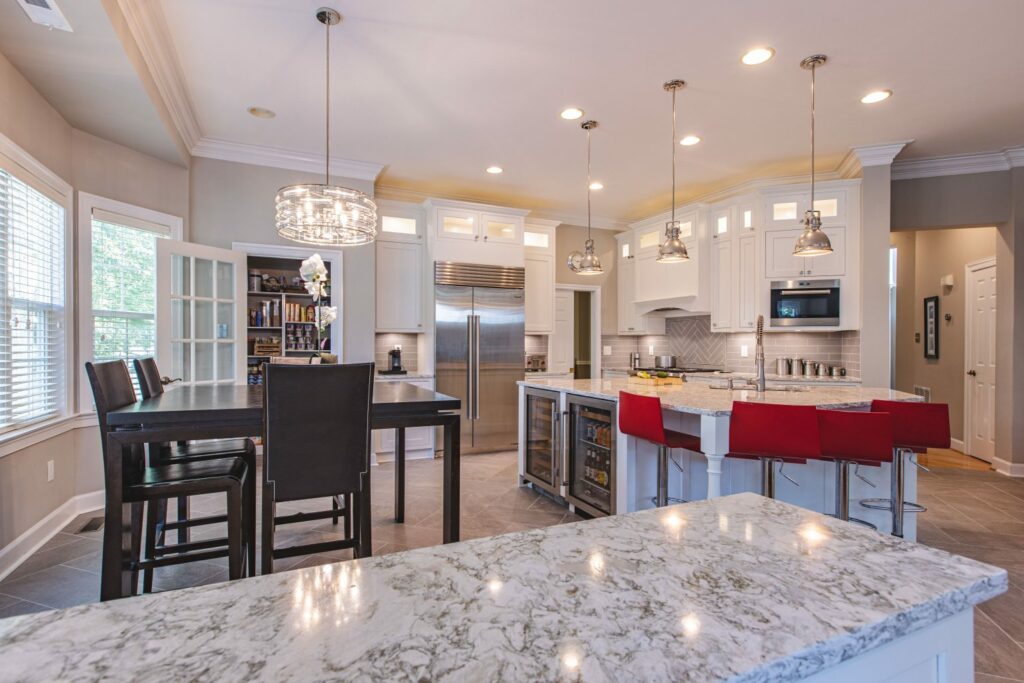 Founded in the year 2011, the USA Cabinet Store offers bath and kitchen remodeling services in Northern Virginia. The brand caters to kitchen remodeling, bathroom renovation, and cabinetry needs of the region. Moreover, the company offers a range of products and has stores in 8 different locations like Fairfax and Houston. 
USA Cabinet Store Reviews
We remodeled our kitchen and bathroom and were looking for quality , beautiful and affordable cabinets. Selman from USA Cabinet helped us in selecting the kitchen cabinets and bathroom vanity as well as designing the kitchen. Selman is professional and knowledgable. He was able to accommodate my timeframe despite the COVID19 delivery challenges. The cabinets arrived on time. We had a great experience and the cabinets are elegant and functional.
Experts Remodel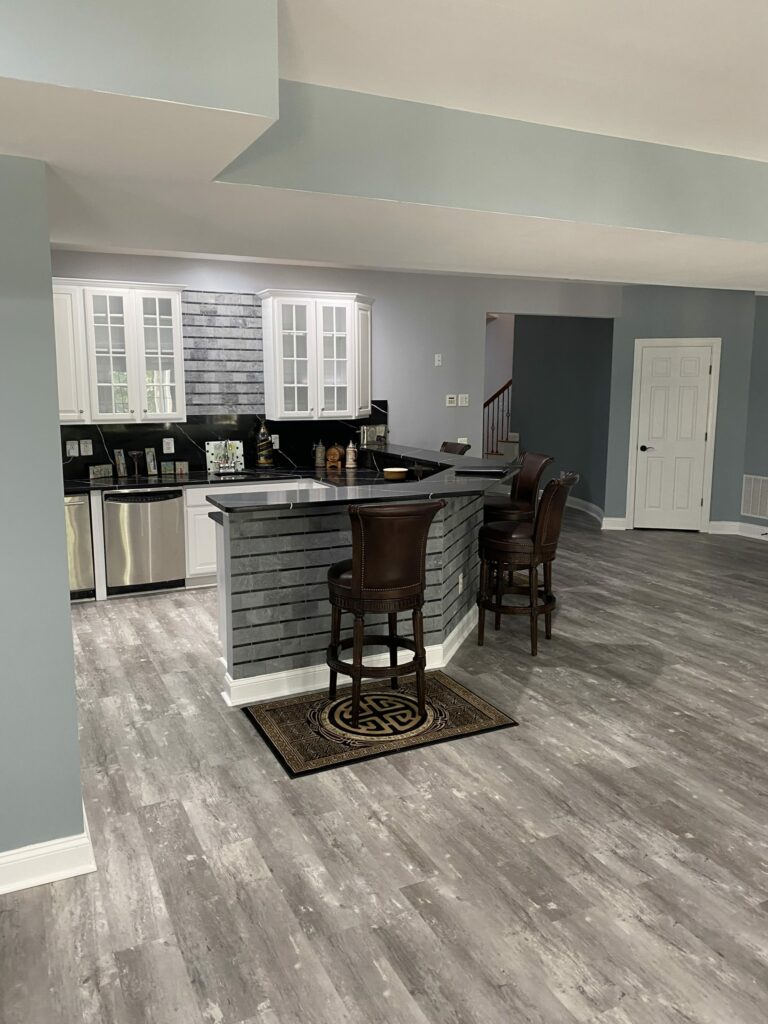 Experts Remodel is a remodeling and design company serving in the Maryland, Washington D.C, Virginia areas. With 8 years of experience, the company has received recognition from trusted platforms like Home Advisor and Houzz. It provides a wide array of services including renovation, design, rebuilding, repair, and remodeling.
Experts Remodel Reviews
Everything went smoothly! They retiled the inside and put a ceiling fan. I needed my bathroom remodeled so I went online to search for a contractor. The project manger came to my house and despite the fact he wasn't the cheapest, I felt he was a trustworthy professional. He had lots of pictures and divided the stage payment fairly. They remodeled my bathroom completely and cleaned up better than I expected. The results are fantastic! Highly recommended!
Kitchen and Bath Depot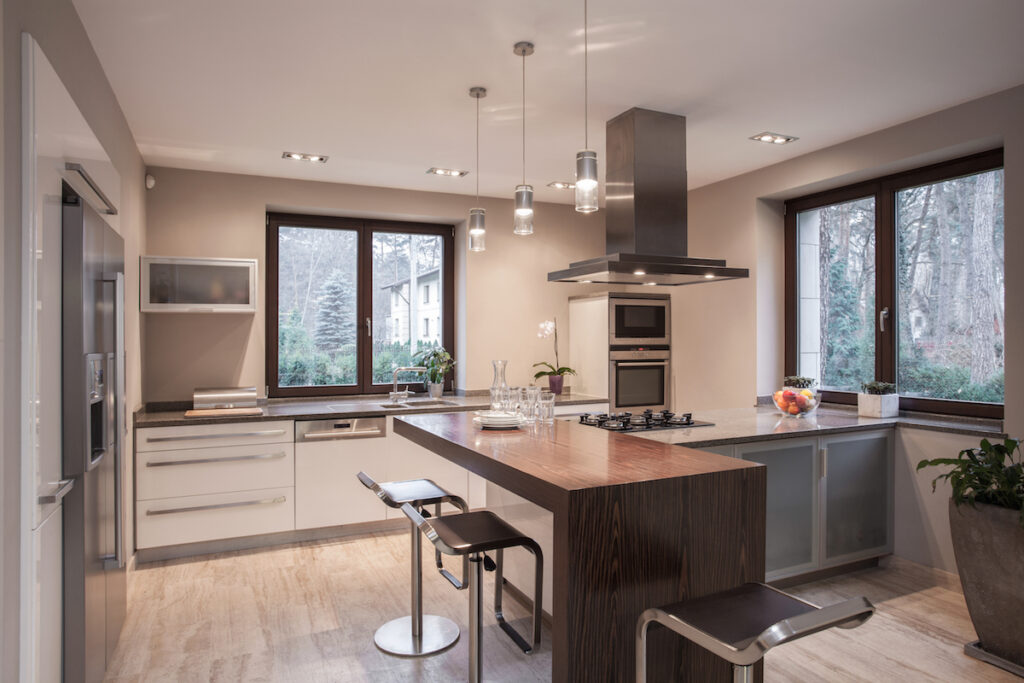 Kitchen and Bath Depot has been providing complete remodeling services to their clients throughout Maryland since its inception in 1985. The team of KBD do much more than just kitchen and bathroom remodeling. The additional services include custom cabinets, home extensions, interior design, and so on. Currently, the company delivers its services across the regions of Bethesda, Chevy Chase, Potomac, Silver Spring, Rockville, and neighboring communities. KBD has earned an A+ rating from Better Business Bureau. It is also a recipient of 2 Houzz awards and 3 badges. Its family of 4000+ clients is proof enough of the team's competence.
Kitchen and Bath Depot Reviews
Incredibly well organized! How Mark keeps a job organized, it's amazing! Jaime, the installer, was excellent. Prompt (I had to set my clock extra early to be ready for him.) He worked quietly and continuously, no long breaks, no personal cell phone conversations! Cleanup every day – no dust flying around.
Bath and Kitchen Showroom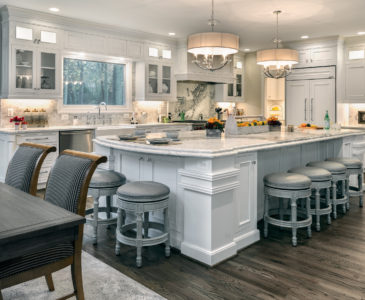 Founded by Shalom Mesika in 1993, Bath and Kitchen Showroom has served 4000+ clients with premium remodeling services. It has a 5000 sq. ft. showroom, showcasing exemplary bathroom and kitchen supplies and accessories.
The team here offers innovative designs for kitchen and bathroom remodeling projects. They work in collaboration with premium vendors in the market and deliver good quality products at affordable prices. The list of products includes ceramic floors, vanities, decorative faucets, whirlpool tubs, towel bars, and other accessories.
Bath and Kitchen Showroom Reviews
"We can't speak highly enough about Shalom and every member of his team! The level of detail, skill, and professionalism that went into the design and execution of our new kitchen was unbelievable. The kitchen was completely remodeled, and was a complicated project, but Shalom ensured that each step was well designed, and seamlessly coordinated. He came to the house every day to monitor progress, solve any unexpected hiccups, and ensure that the work was completed to the highest possible standard. My husband and I aren't good at imagining what something will look like, but Mark designed the layout, and patiently and kindly helped us through our choices. The workers in our home blew us away with how hard they worked, and how skilled they were. The end result is a kitchen that looks absolutely beautiful, and that's a pleasure to cook in."
DMV Kitchen and Bath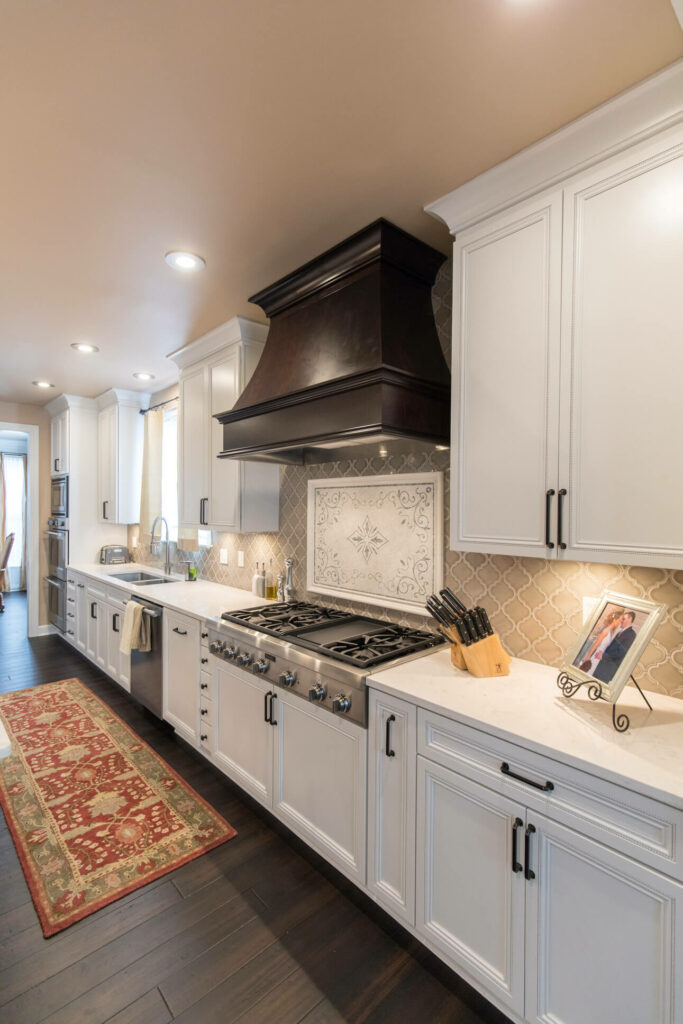 DMV Kitchen and Bath is a fully licensed remodeling company based out of the DMV region. It is insured for general liability and has over 25 years of experience in home renovation. Its services include deck repair, drywall, home additions, countertops, concrete flooring, vinyl siding, etc. The firm specializes in bathroom, kitchen, and basement remodeling.  
DMV Kitchen and Bath is a proud recipient of 5 Houzz awards, 3 Houzz badges, and an authorized dealer for Medallion Cabinetry. Its service areas cover Chevy Chase, Damascus, Darnestown, Laytonsville, Derwood, Forest Glen, North Bethesda, Gaithersburg, Glenwood, and so on.
DMV Kitchen and Bath Reviews
After a horrendous contractor ruined my kitchen, this company came in and saved the day! Javier was wonderful at explaining the process and materials to me and anytime I had a question he was available! His hard-working employees were very knowledgeable and professional! I couldn't be happier!
Reico Kitchen and Bath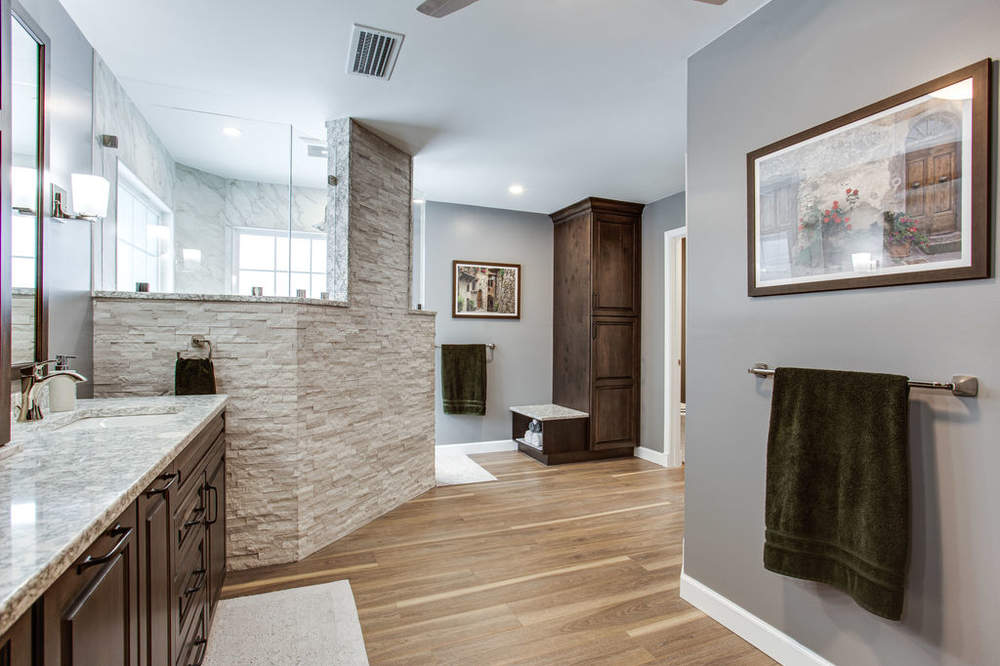 Reico Kitchen & Bath has an industry experience of 70 years. They offer remodeling solutions for both kitchen and bathroom. Besides that, the firm offers cabinets, countertops, fixtures, appliances, and even accessories. They have a total of 23 showrooms spread across North Carolina, Maryland, Delaware, Pennsylvania, and Virginia.
Reico Kitchen & Bath Reviews
After many years of living with a horrible master bathroom I decided it was time for a change. My contractor suggested working with Sheri Brown at REICO. She took very detailed measurements and walked me through several suggestions / ideas to complete the project. Her input was much appreciated. The end project was by far better than expected. Bill also was good at keeping me updated on the order status and coordinated with my contractor for delivery. Now a year later and new condo I'm working with REICO again to refresh my master bathroom in the new place. Again, the REICO (Evelyn & Bill) took their time to review ideas, colors, measurements and drawings. I can't wait to see the end product.
Signature Kitchen Additions and Baths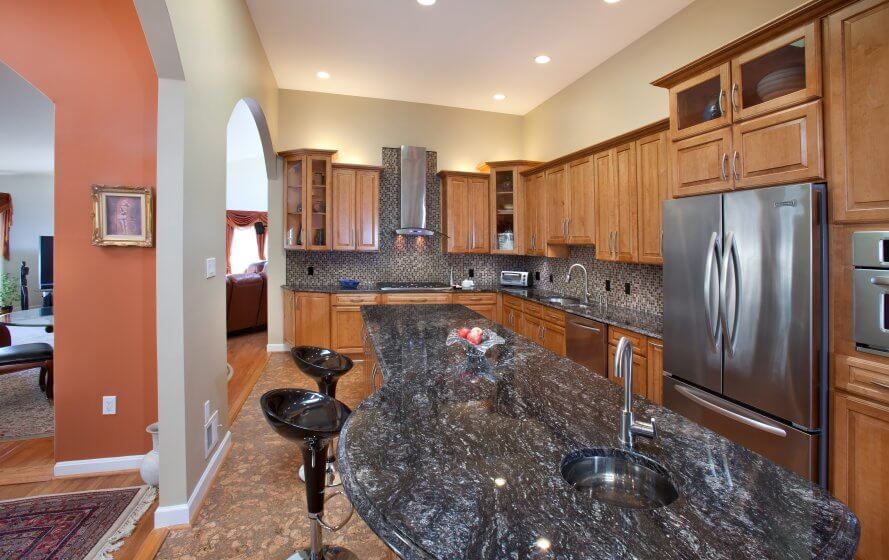 Signature Kitchen Additions and Baths specializes in kitchen & bath remodeling, along with home additions. The company also houses superior quality products, ranging from closets to cabinetry. Their USP is easy financing offers in addition to their reconstruction, designing, and finishing skills. Signature extends its services across Maryland, Virginia, and Washington, DC.
Signature Kitchen Additions and Baths Reviews
Gary and his team did a great job re-designing, constructing and finishing the kitchen, mud room and half bath. His team worked very hard to stay within budget and meet the deadline. Our home layout is designed in such a way that when you come in the front door you come down a short hallway, right in the kitchen. The new kitchen looked wonderful but the old hallway wall paper had to go. I asked Gary to come back, remove the wallpaper and paint. He completed that task at a reasonable price, within time and just before a planned dinner party.
Montgomery Kitchen and Bath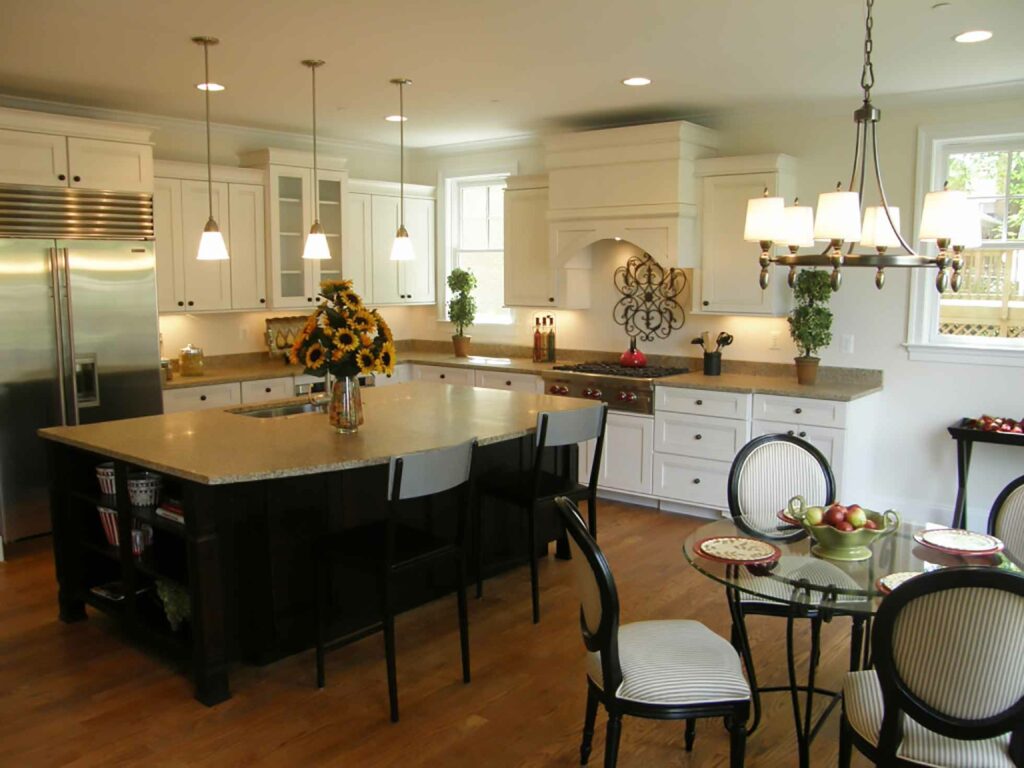 Montgomery Kitchen and Bath is a kitchen and bathroom remodeling firm that is also a wholesale supplier of kitchen and bathroom cabinetry and granite countertops. The trained professionals there specialize in custom home remodels by creating tailored designs for office spaces, libraries, entertainment rooms, wet bars, etc.
The Better Business Bureau has awarded the firm with an A+ rating for its exceptional services all over the DMV region. With 16 years of experience in the industry, Montgomery Kitchen and Bath handles both residential and commercial renovations. Its services include custom cabinets, bathroom vanities, 3D rendering, custom built-ins, etc. The firm extends its services to the areas of Boyds, Brookeville, Rockville, Clarksburg, Potomac, Damascus, Forest Glen, Gaithersburg, Garrett Park, Leisure World, etc.
Montgomery Kitchen and Bath Reviews
I love working with MK&B and take all my kitchen clients there. I know that Keith and staff will make my kitchen design better, find a cabinet for each budget and look, and work with my contractor to make sure the install goes well. My clients feel involved, educated and informed, and are always happy with their kitchen. I greatly appreciate MK&B's follow through, taking care of issues and responding with Grace, in a timely manner. I have been working with MK&B for a number of years over many projects and recommend them very highly.
Jennifer Gilmer Kitchen and Bath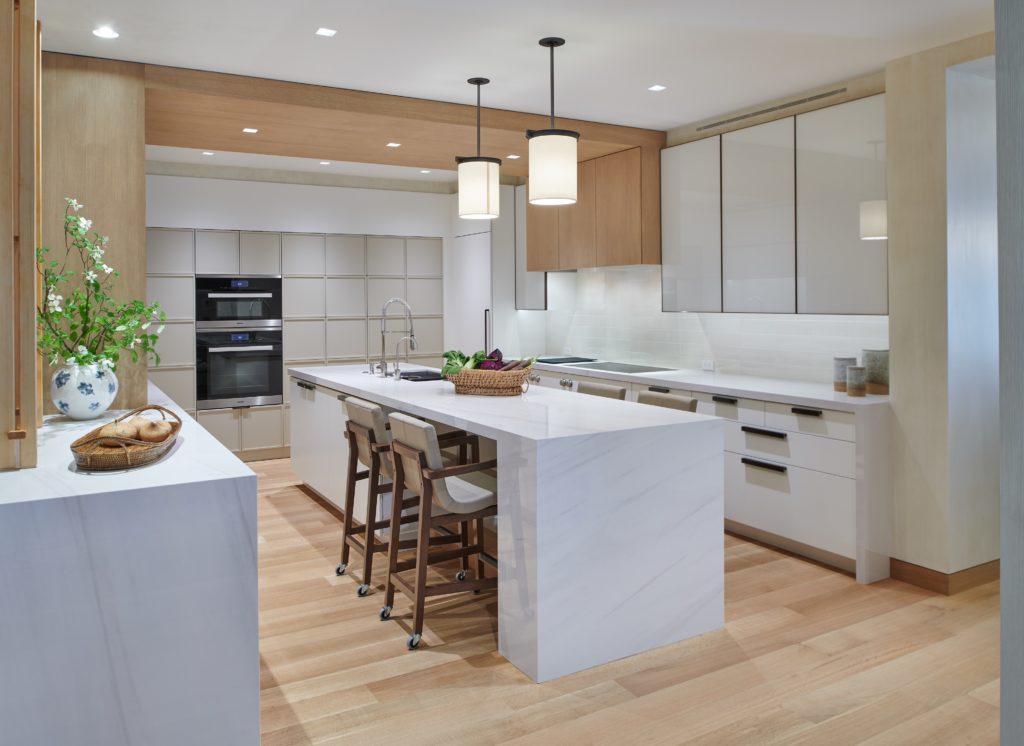 Jennifer Gilmer Kitchen & Bath Design and Remodeling is an award winning remodeling company serving clients in DC, Maryland, Virginia, Delaware and Nationwide for over 20 years. The company offers design and remodeling services specializing in custom kitchen designs and kitchen remodeling along with custom bath designs and bathroom remodeling. It is a licensed, insured and bonded remodeling company and has been featured in The Washington Post, Washingtonian, etc. It has also won many awards such as the 2021 Best Kitchens Award by Kitchen & Bath Design News, Best Kitchen Remodelers in MD by GC Magazine, 2019 Pinnace of Design Award, Best of Houzz Service & Design in 2020, Best of Houzz Service Award in 2019 and Best of Houzz Design Awards in 2018. It has its showrooms in Ashton VA, Chevy Chase and Easton MD.
Jennifer Gilmer Kitchen & Bath Reviews
Our kitchen designer was Sarah Turner and she was a pleasure to deal with and she did a fantastic job. She offered us a truly unique idea which made our kitchen larger than we believed possible and gave us much more storage space than expected. She suggested a waterfall table at the end of an island, which enables us to seat 3 for meals and extended the work area when necessary. In a different but complimentary stone, the island is a conversation piece. From the floor to ceiling, everything chosen was perfect. Her suggested general contractor was a pleasure to deal with and took care of everything. Despite timing issues working at a condo, he was able to have the job done on time and we moved in on the date we had projected. We would highly recommend Sarah for anyone wishing to have a non traditional approach to redesigning a kitchen.