Home » 10 Barn Door Design Ideas To Suit Your Style
10 Barn Door Design Ideas To Suit Your Style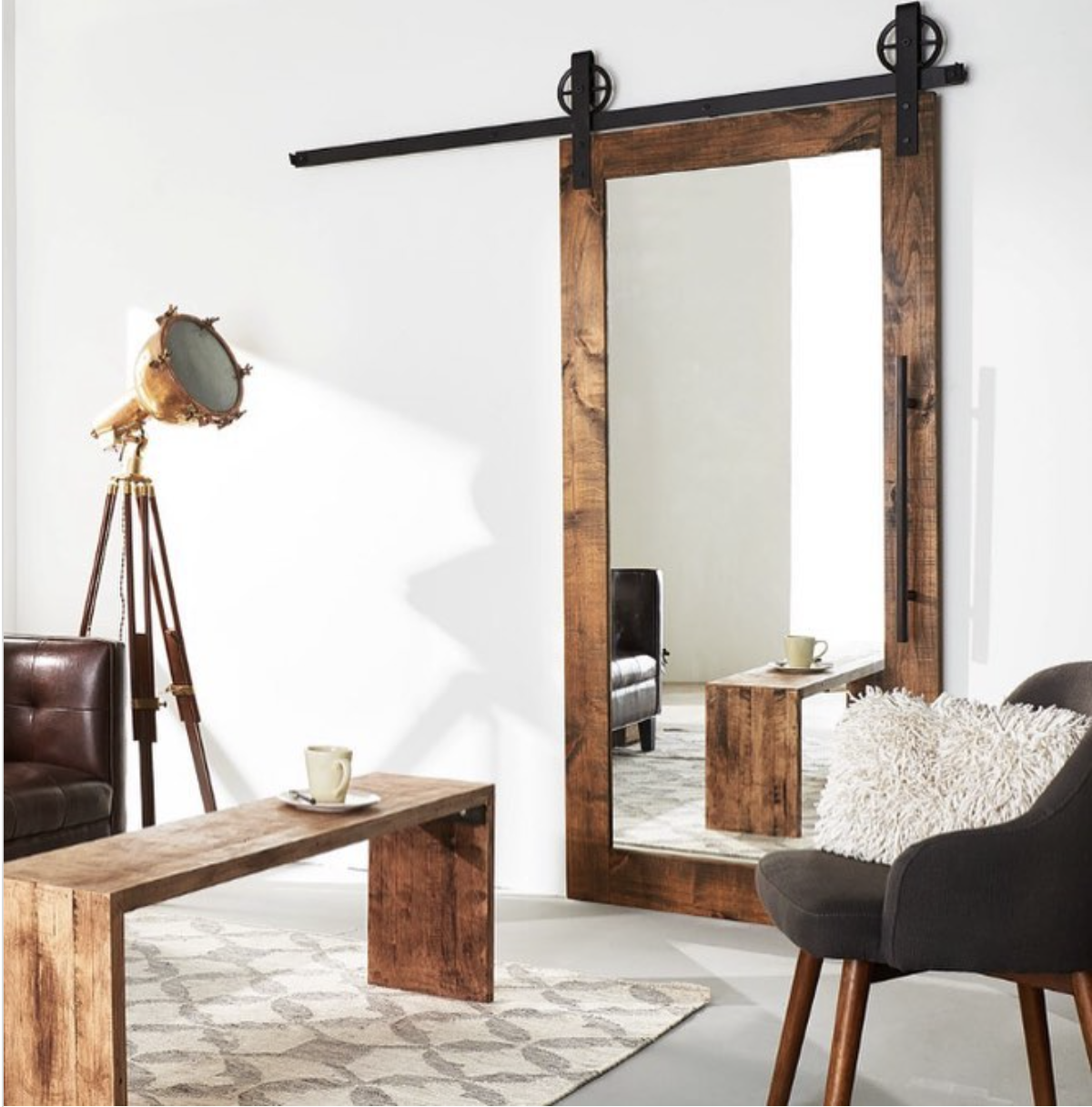 Barn doors are both rustic and farmhouse chic in the best kind of way. That's not to say that barn door design ideas are only limited to a farmhouse aesthetic. You can match a barn door with most if not all interior design styles. It's simply a matter of building and designing it right. 
Benefits Of Barn Doors
Many people with barn doors will agree that they are great for unifying or separating spaces in a way hinge doors can't. Barn doors are simple yet effective. Open it to create openness and continuity or close it to create separation and definition. 
Barn doors also take up less space in a room. Due to their sliding mechanism that goes through the wall to open and close, you don't have to allocate as much space as you would with a hinge door.
Barn doors are also the perfect fixture to create a statement piece that you can easily tuck away. You can use it to balance out any space that may be too much of something. For instance, a visually vibrant and busy living room can be closed up and/or contrasted perfectly with a simple wooden barn door.  
When done right, barn doors can be put anywhere a door or division is needed. The best part is, homeowners have a fixture that both fits in, yet stands out. Check out the following barn door design ideas to incorporate into your home for the perfect functional statement fixture. 
Double Glass Barn Doors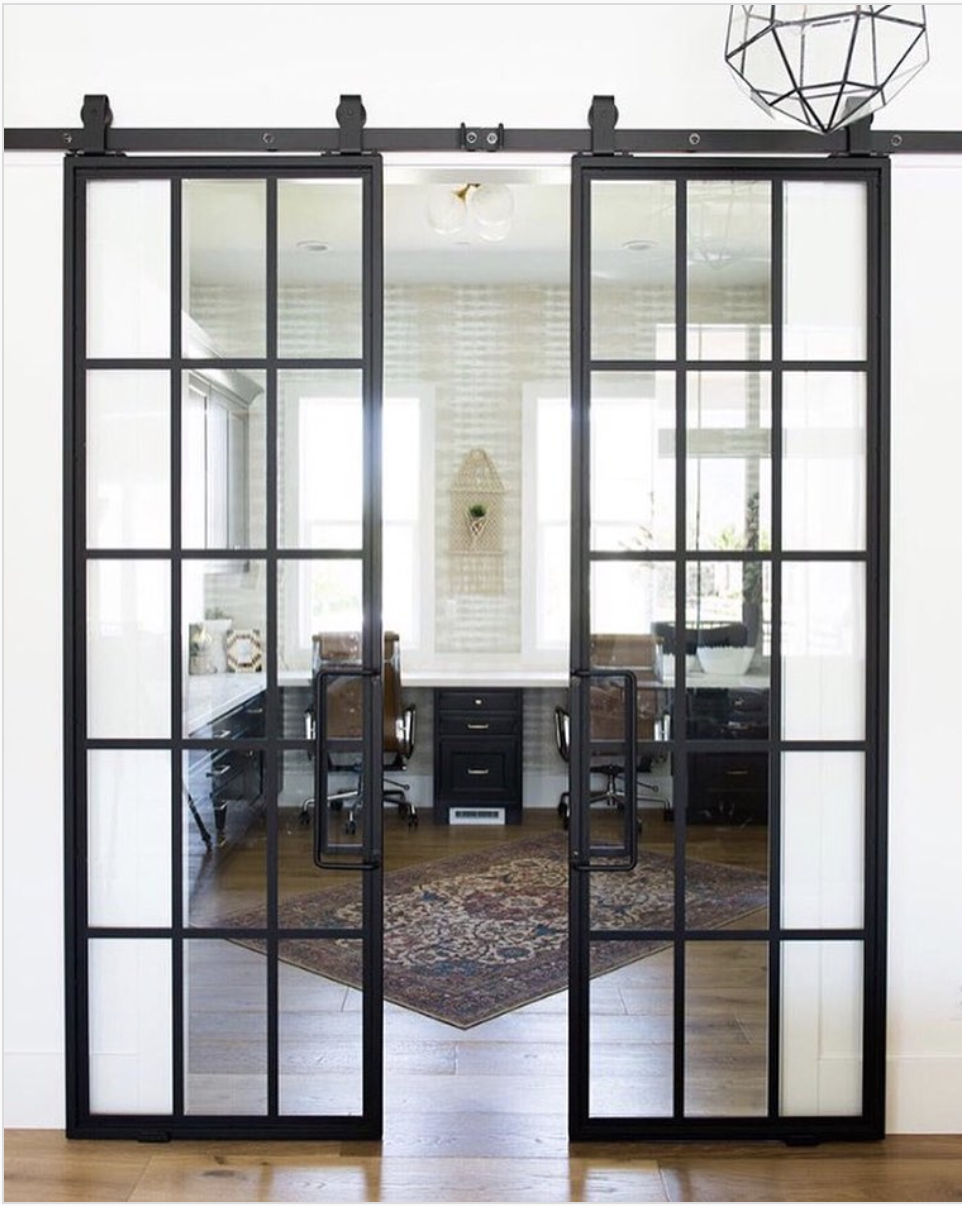 Far from rustic, barn doors can be modern and elegant with the right design. Incorporate double glass barn doors with a black frame to the entrance of a home office, study room or at-home library. The glass, although a physical barrier, still allows a sense of openness and continuity. Paired with a black frame, it's the perfect neutral design to define two spaces while giving a subtle sense of formality. 
Mirrored Barn Door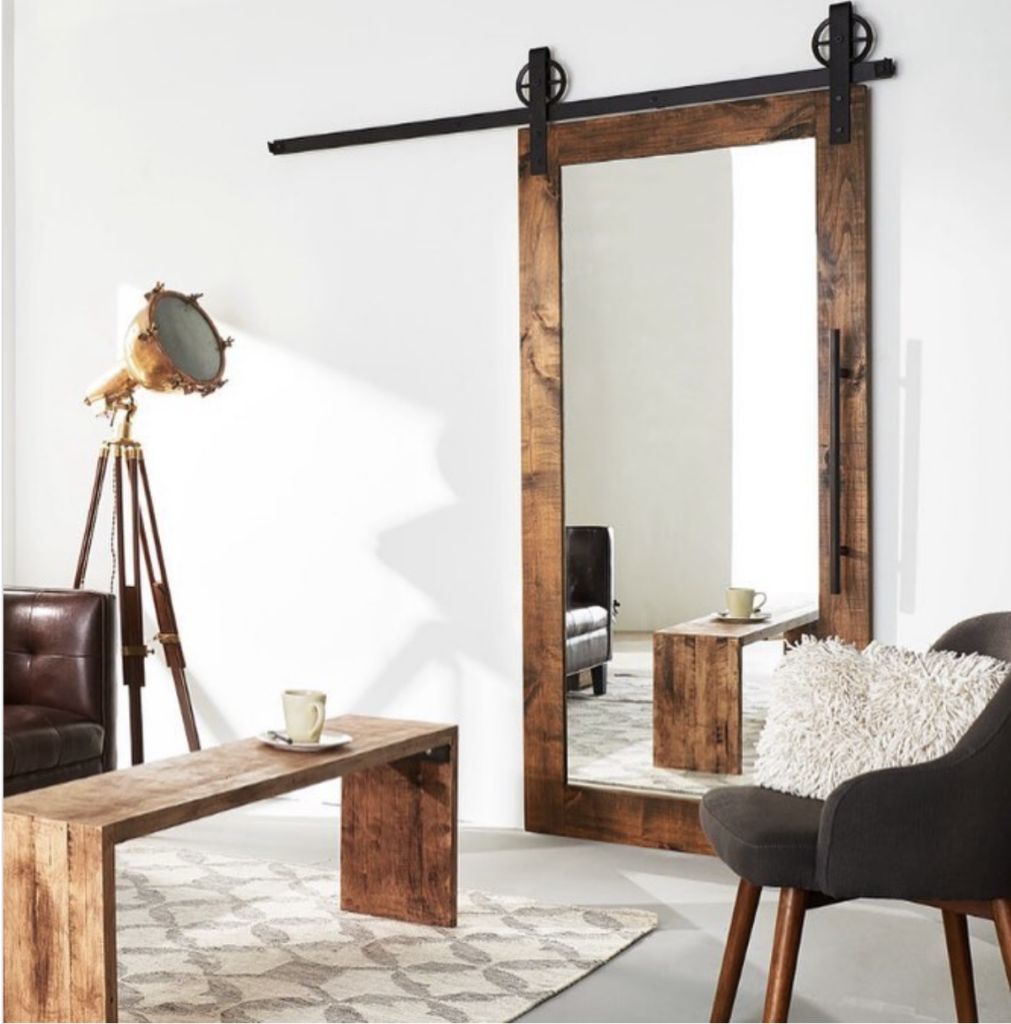 If you want to maximize the space between two small rooms, a mirrored barn door is one of your best options. Mirrors create the illusion of more space while barn doors take up less occupiable space than hinge doors. For those concerned with space, a mirrored barn door goes well between a small living room and bathroom, a walk-in closet and bedroom, a walk-in pantry and a kitchen. But of course, you can put a mirrored barn door wherever you please. 
Colorful Barn Door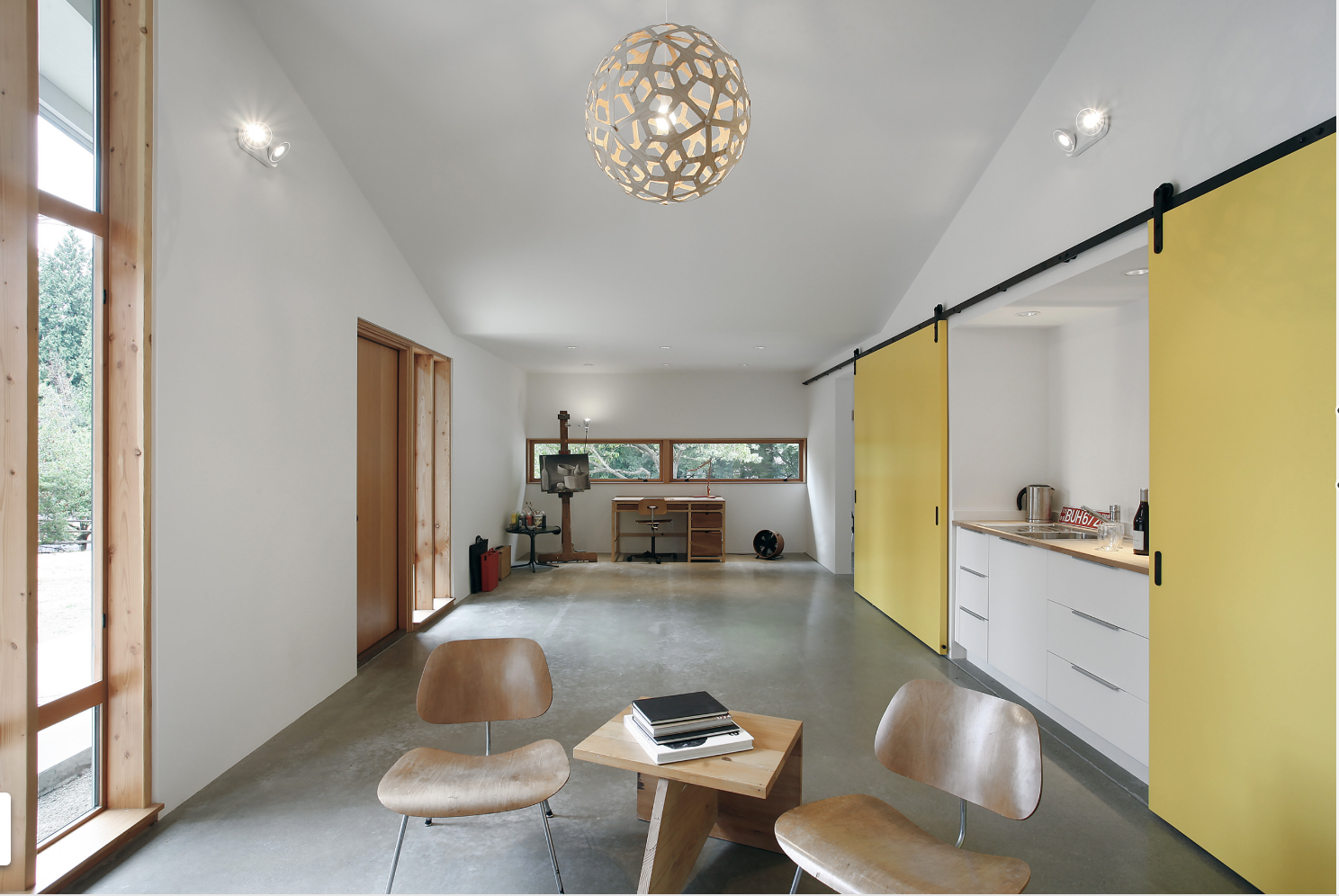 When you love your modern neutrals but feel like you may have gone a little overboard with it, add a pop of color with a smooth barn door. A smooth barn door allows you to have virtually any color you want with a simple paint job. This is perfect for those who are still finding their balance between vibrance and subduedness. 
Laundry Room Barn Door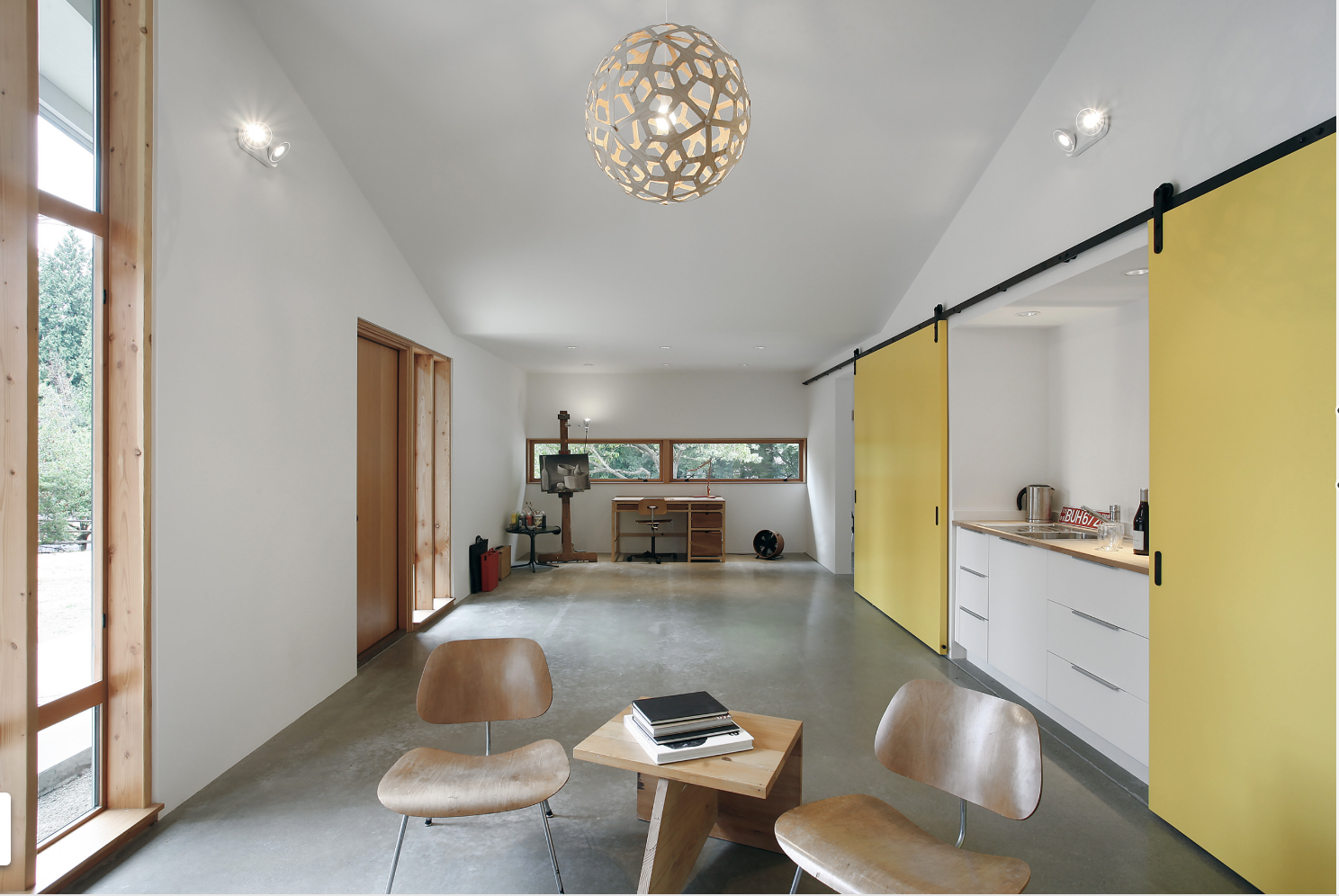 The space-saving design of barn doors shine once again for small spaces that you would like to seamlessly hide yet access easily. Case in point, laundry room barn doors work together perfectly. You can hide the busyness of your washer dryer set-up behind stylish barn doors. 
Rustic Barn Door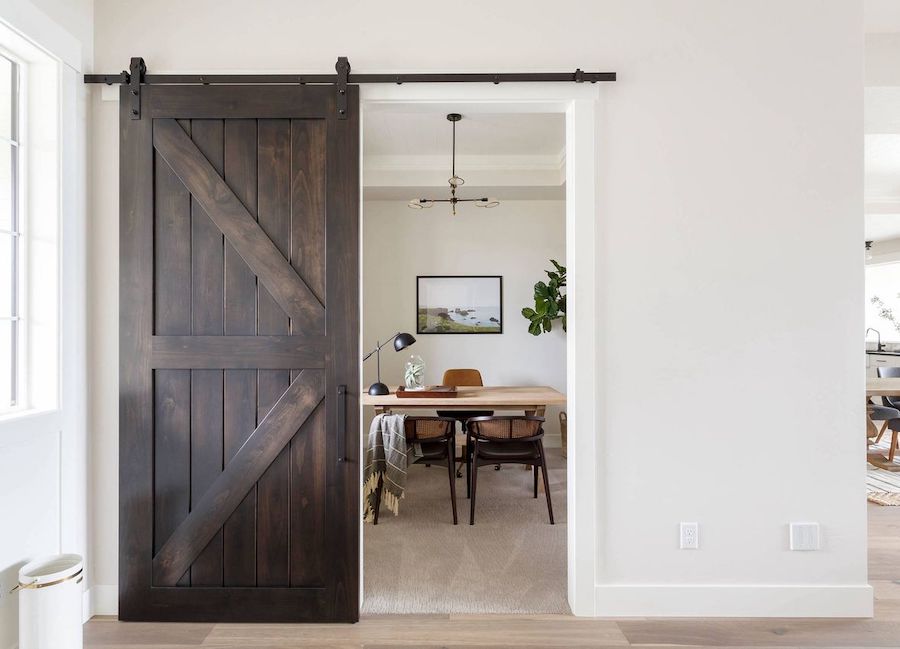 Straight back to its roots, rustic barn doors are classic for a reason. They add a sense of coziness and give a down-to-earth vibe. Let the natural wood texture shine and act as a focal entry point against otherwise solid colors. 
Kids Room Barn Door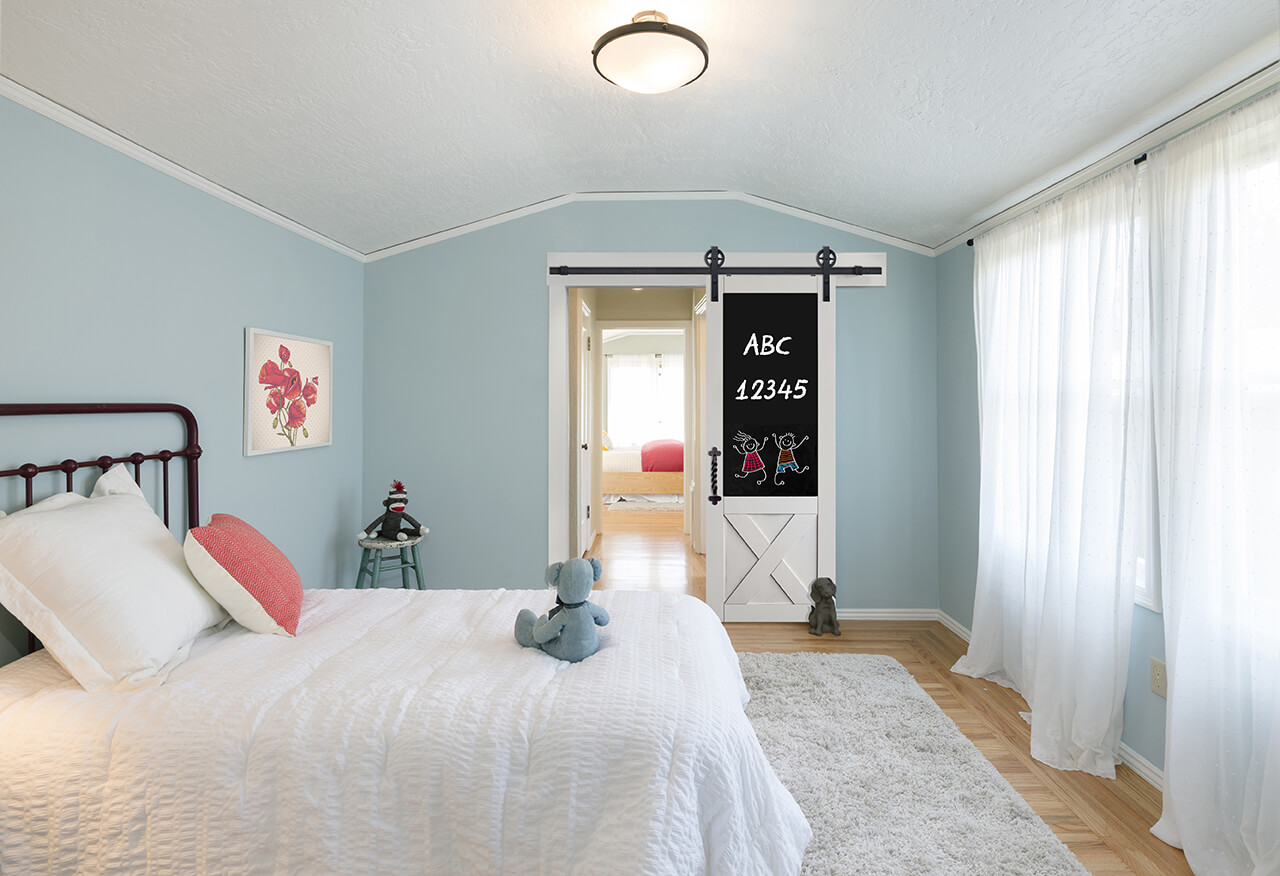 Barn doors can double up as the perfect surface to fulfill the dreaded children's urge to write on walls. Incorporate a barn door into your kids bedroom and mount a chalkboard or whiteboard on it. A barn door creates a stylish and playful entry point for children. Using the barn door itself as a chalkboard for doodling saves space while encouraging your children's creativity. 
Barn Doors For Concealment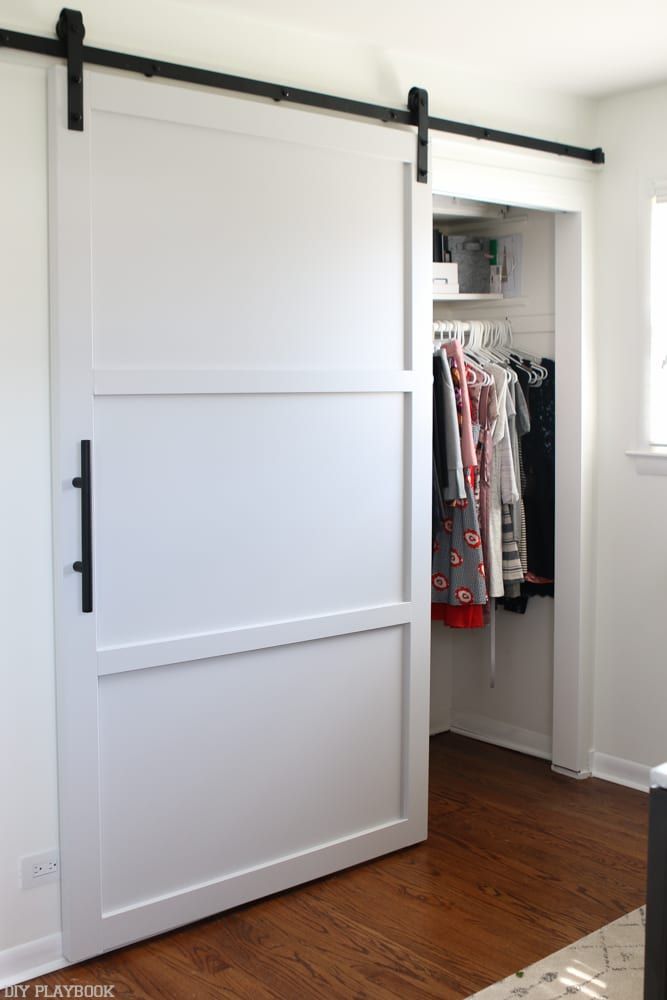 Sure, hinge doors can cover up a space, but barn doors can conceal more seamlessly. Because it runs along the wall as opposed to opening in and out, barn doors are great for spaces you want to keep inconspicuous. They are also great for spaces where a hinge door would get in the way. Keep them looking uniform with the wall it's mounted on to make the most of a seamless look. Alternatively, you can choose a simple design to add cover to items on shelves that you don't always want to be visible. 
Use barn doors to conceal any space you want to not draw too much attention to. Use it to cover up a pantry shelf, china shelf, staircases, an entertainment center, a coat closet etc. 
Patterned Barn Door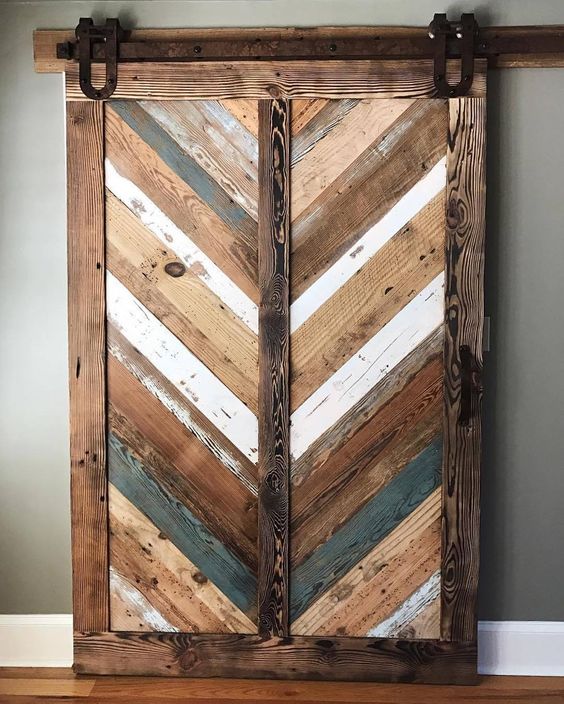 Clean walls and solid colors are the perfect backdrop to a patterned barn door. Both complement each other perfectly. Use your barn door as an eye-catching entry point by choosing a patterned design. The pattern pop  gives so much more to a plain wall. 
Barn Doors On Furniture And Other Fixtures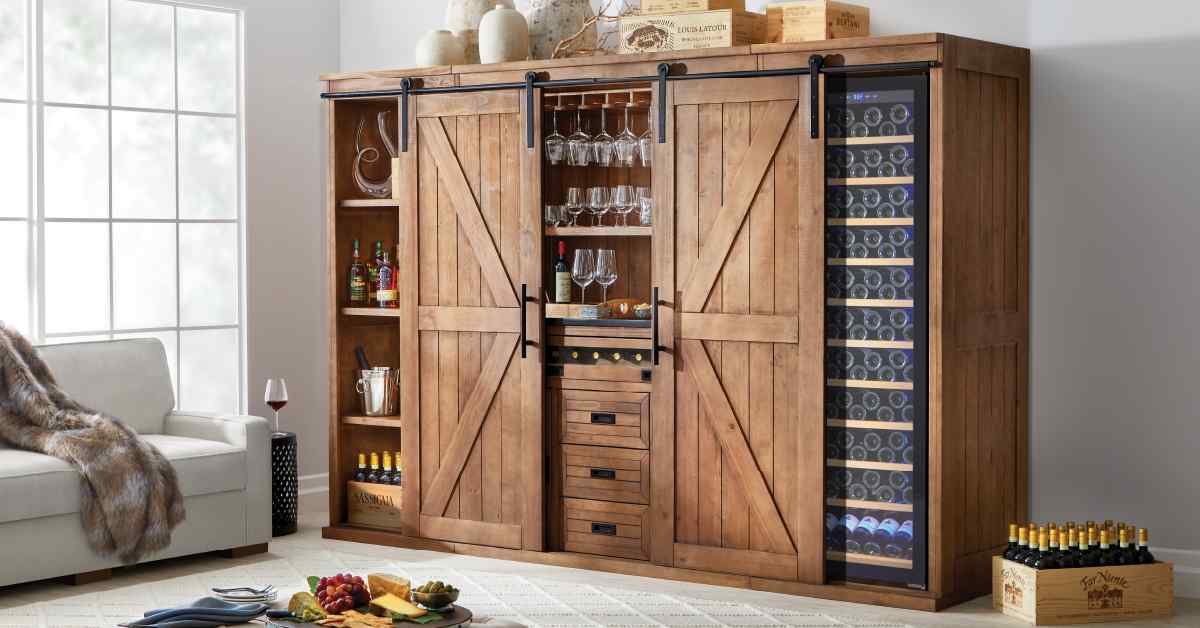 Barn doors aren't just limited to go in between two rooms. As touched on earlier for barn door design ideas, walk-in closets and pantry shelves can be covered up with barn doors. Barn doors work great for storage spaces. Use barn doors on a kitchen island, as a closet door, bathroom and kitchen cabinets, liquor cabinets 
etc. 
Barn Door Privacy Panels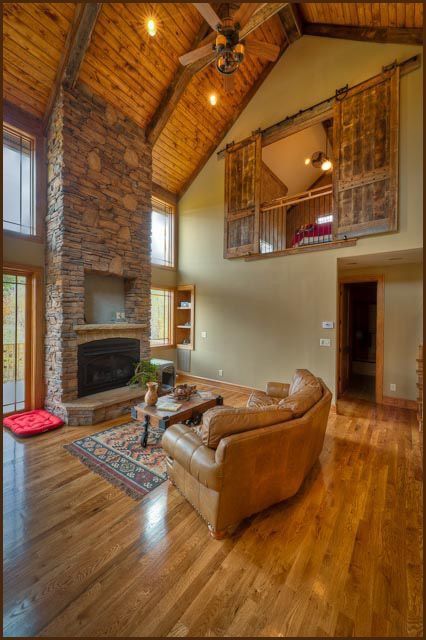 If you've got an indoor balcony overlooking the rest of your home, consider adding barn door privacy panels. It's a stylish and charming way to open and close up the upper level of your home as needed. 
Depending on the style of barn door you want, expect to shell out anywhere between $100 to $500 for the material and installation of one. Keep in mind that the hinges and track a barn door is mounted on has to be good quality and capable of carrying the weight of your chosen barn door material. When looking for barn door design ideas, there's just so many things you can do with design and functionality for this type of door.