Home » How Much Does It Cost to Finish Basement?
How Much Does It Cost to Finish Basement?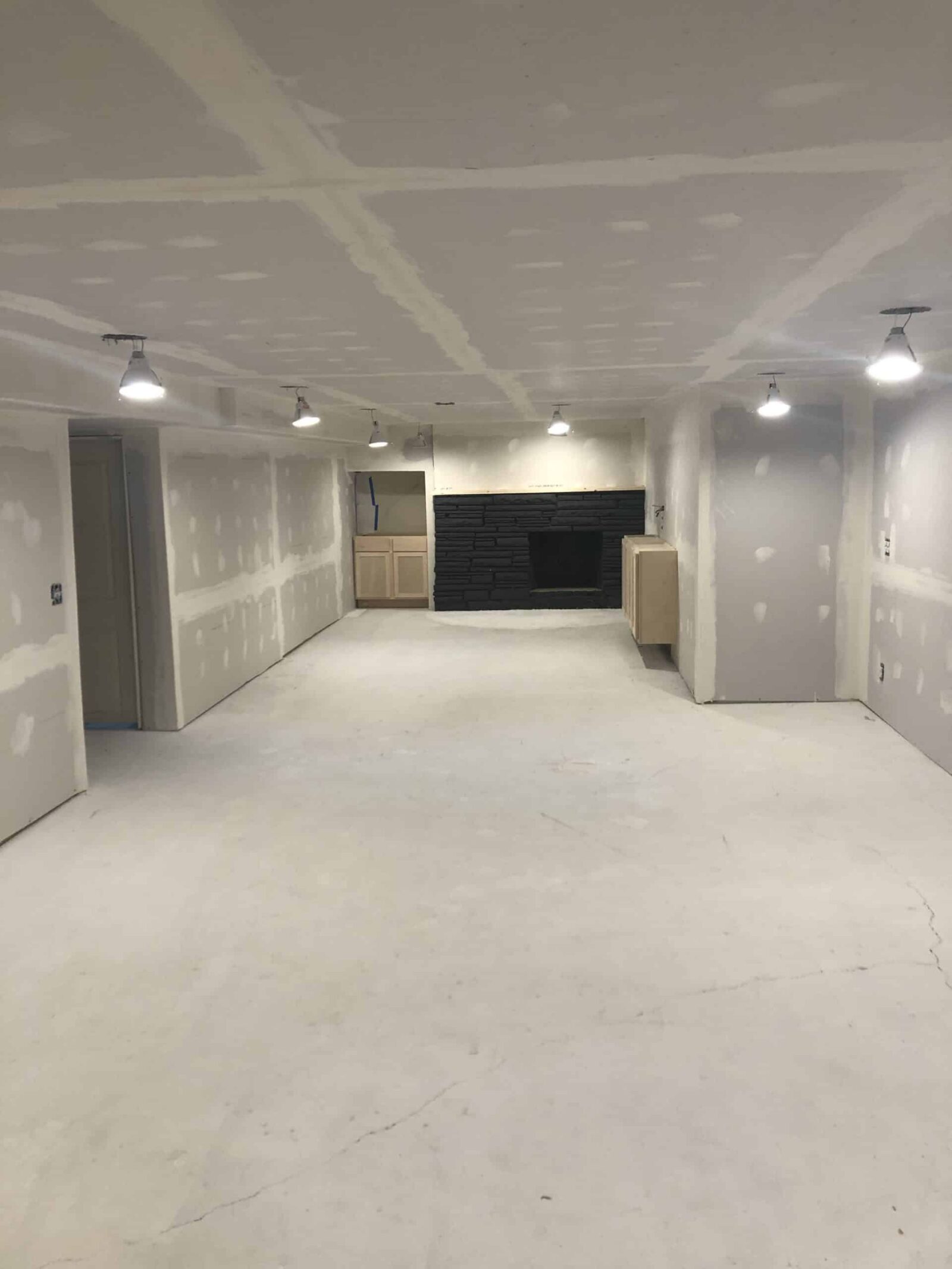 Cost to Finish Basement can range from $2,800 to $33,985. A budget of $18,000 would be a good starting point, which is about $25 per square foot. 
Finishing a basement in an otherwise complete home should be a priority if you have the monetary means to do so. The average size of a basement is 500 to 1,500 square feet of space. Not utilizing this space is a wasted opportunity considering there is so much you could do with that kind of room. 
Finishing your basement sets the foundation and opens the doors to creating a space you love instead of leaving it as an unfinished portion of your home. 
Why Should I Finish My Basement:
1. It's An Investment
Whether it's to maximize the living space in your home or to add more value to your house, investing in basement finishing can give you up to 75% percent ROI in terms of the overall resale value of your house.
2. It Maximizes A Homes Potential 
A basement is a perfect opportunity to maximize house value, both as a place to live in and in a monetary sense. Finishing your basement is just scratching the surface of what it can be and should be the first step in creating the type of basement you'd want to occupy. 
Finishing the basement should come before remodeling your basement. Think of all the basic necessities that go into any room of your home. The bare minimum of creating a space that serves you covers aspects like proper plumbing, complete flooring, working electricals, insulation, etc.
What Involves In Cost To Finish Basement
1. Labor
Finishing your basement is no simple DIY project and is best left to a professional. Labor costs from contractors average from 10% to 25% of the overall cost to finish your basement.
Depending on how unfinished your basement is, these are all cost factors in basement finishing and are best gone over with a basement contractor. 
2. Permits
Check on the local ordinances in your area; you may need permits for construction and design covering plumbing and electricals to ensure that they follow your area's safety standards. These permits will require a safety inspection, another cost you'll need to factor in the average cost to finish a basement, which can go up to $1,600 for inspection and processing of a permit. 
3. Wiring
What's the point of space if there's no electricity? Wiring the appropriate electricals for lights, outlets, internet, etc., in your basement can cost anywhere between $800-$1,500.
4. Plumbing
If you want a bathroom in your basement, be ready to shell out around $2,000-$3,000 for the plumbing.
5. Insulation
Making your basement a space worth being in means keeping the damp and cold out. Set aside $1,400-$6,300 for proper insulation.
6. Drywall
Hanging drywall into your basement is essential in making your basement habitable. Drywall is needed to keep the cold out and the warmth in. You can expect to be charged around $15 per panel, quickly accumulating to an average cost of $2,000, or spend a range of $800 to $3,000. 
7. Flooring
Adding flooring to your basement is perhaps the simplest way to transform the space and make it look finished. Depending on the type of flooring you want, you can spend anywhere between $1,500-$4,000.
8. Waterproofing
Perhaps the highest cost to finish a basement, waterproofing can set you back an average of $4,500. 
9. Flooring
Depending on the floor material you want to install and the total square space, set aside around $3,000 for material, transport, and installation cost for basement flooring. 
10. Staircase
What's a basement without a staircase to access it? You want a sturdy working staircase to come in and out of your basement. If a staircase or a reliable staircase doesn't already come with your basement, you can spend $2,000 to $5,000 to build and install a staircase.
11. Egress Windows 
Building and installing egress windows can cost anywhere from $1,000 to $5,000. 
Like a built-in sprinkler system in the event of a fire, an egress window is a safety requirement. Check with local building codes on the specifics of basement egress windows dimension and height requirements. 
Am I Renovating, Remodeling, Or Repairing My Basement?
You'd be remiss not to know what you want and need to do with your basement before you spend a chunk of your time and money on it. 
Although thrown around interchangeably, renovating, remodeling, and finishing your basement are different. The common denominator is adding more value to your basement by changing things, but each term brings about specific changes. 
Basement finishing, as touched on earlier, covers the basics of what should be in a basement to make it a functional and accessible space. Basement wall panels, electricals, plumbing, and flooring are what a contractor can expect if you hire one to finish your basement. 
Basement renovations involve more repair work on current elements in the basement. This could be a fresh coat of paint, upgrading outdated electricals, sealing cracks, etc. 
Basement remodeling is perhaps the most transformative job as remodeling your basement changes or adds to its function. Remodeling is like giving your basement a facelift. This could be converting it from a simple underground space to a cozy den, a home theater, an underground bar, a guest room, a hobby room, etc. Not as essential as finishing your basement, but a well-worth upgrade. 
Final Thoughts on Finishing Basement
Finishing your basement may not be as exciting as remodeling, but laying down a quality flooring foundation, properly installed plumbing, and electricals are the bare basics you don't want to skimp on in your basement or any room in your home.