Home » An In-Depth Guide on Cost of Custom Closet
An In-Depth Guide on Cost of Custom Closet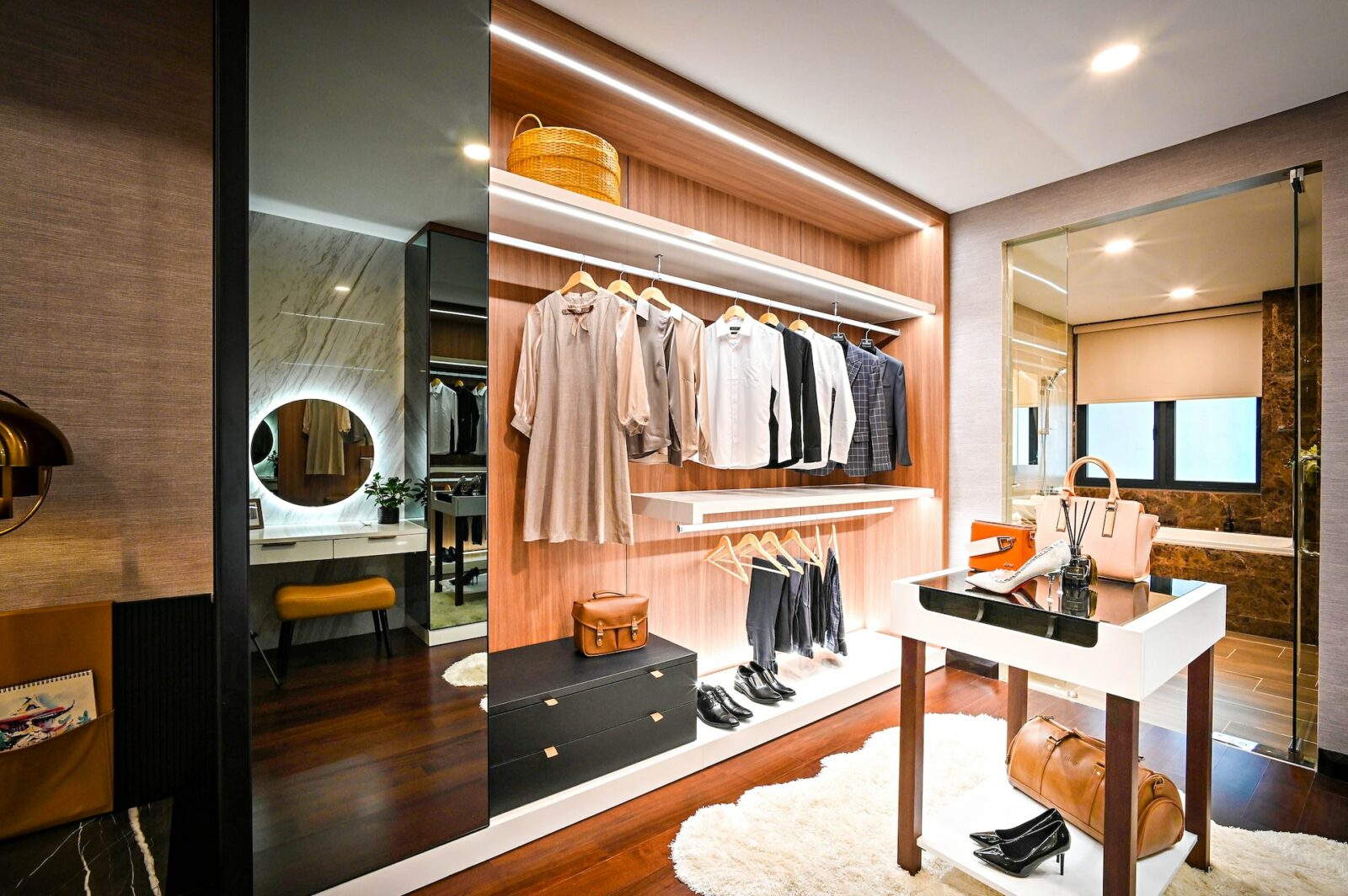 The average cost of custom closet is $3000-$5000.
However, this number can vary depending on various aspects. Let's break it down for you.
Typically, custom closets are priced based on their design and size, although the brand quality might impact the overall cost. That starting price for a custom closet falls somewhere between $15 and $30 per square foot. However, this range might vary depending on whether you're revamping an existing space or building a brand new closet. 
Types of Custom Closets
Before we jump into the discussion of the budget, it's important to know about the different styles of closets. The budget for different designs will vary, so you can pick your style based on how much you'd like to spend on the building and installation. 
Reach-in Closet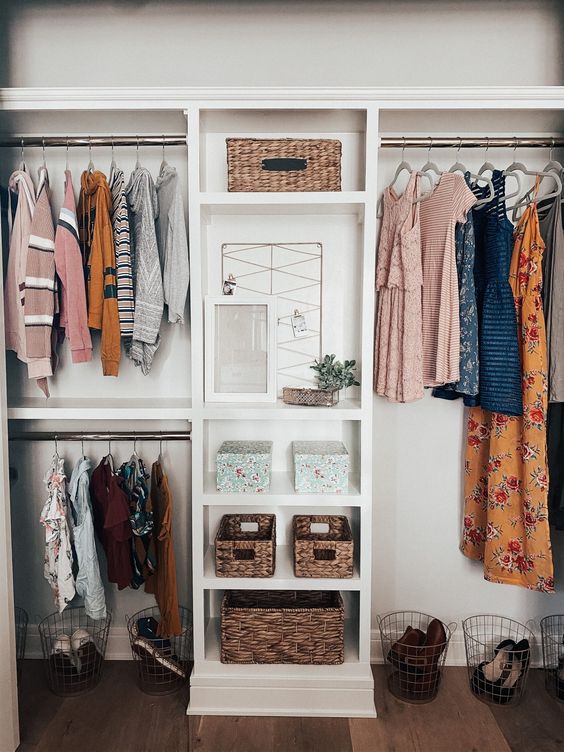 This is the most budget-friendly option for custom closets as the design is simple. Most homeowners spend around $1000 to $2000 for a basic reach-in closet with hanging racks and shelves. 
This type of closet is ideal for compact spaces measuring 6×2 ft. or 8×3 ft. You may customize the closet by incorporating drawers and adjustable rods or shelves. Without these customizations, the pricing will go even lower. 
Walk-in Closet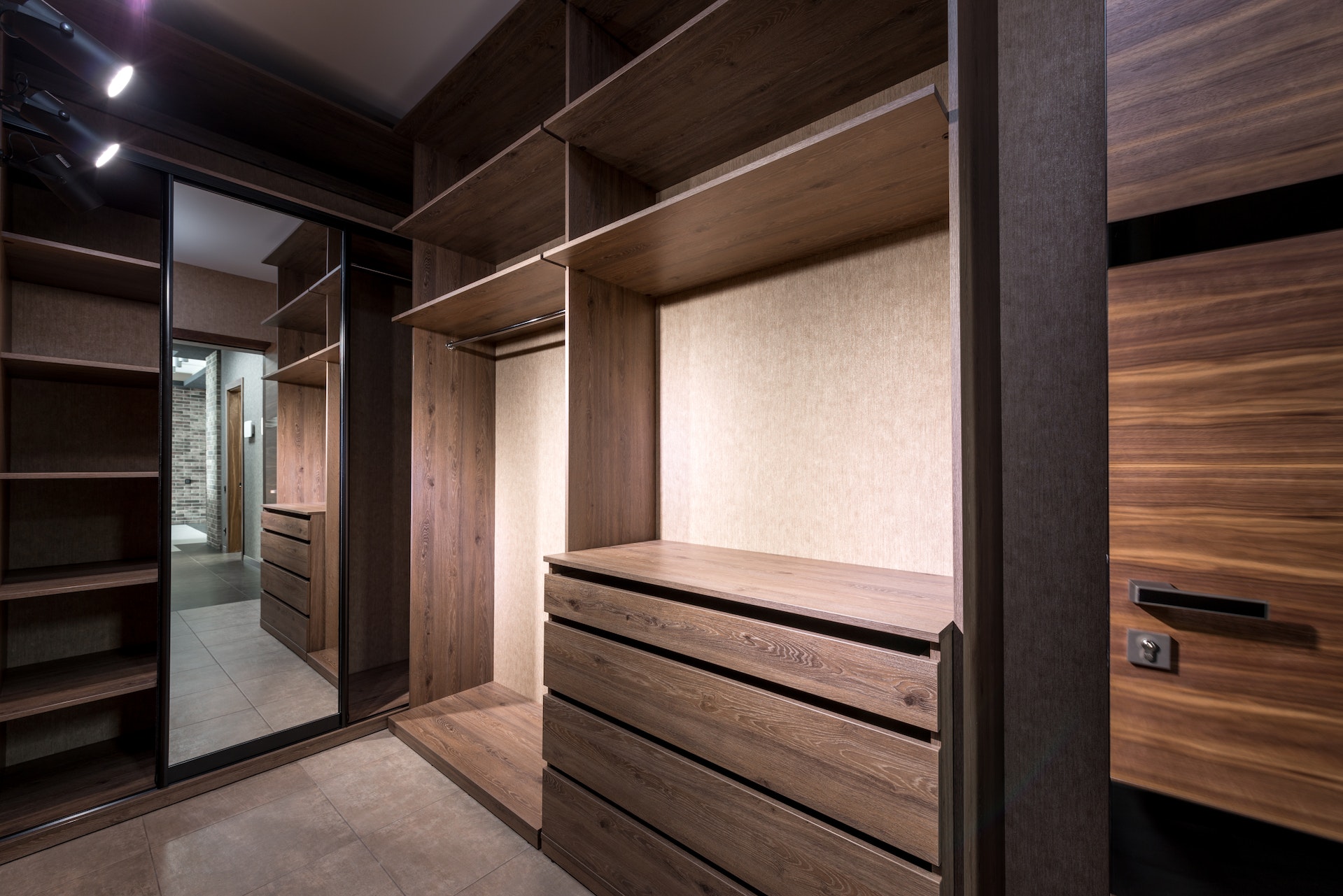 Who wouldn't love to walk into their closet to dress up in the morning? It's no surprise that almost all of us have at some point dreamt of building ourselves a walk-in closet. It's a luxurious project but the cost of building it will depend on the size. 
A walk-in closet could be as large as 15×12 ft. or as compact as 6×6 ft. Since you'll be customizing it, you can decide on whether you want it to be L-shaped or long, or a spacious square. 
Walk-in closets usually come with built-in drawers, storage cupboards, shelves, rods, etc. The average cost of custom walk-in closet will be slightly on the higher end, ranging from $5000 to $7000 or more. 
Dressing Room Closet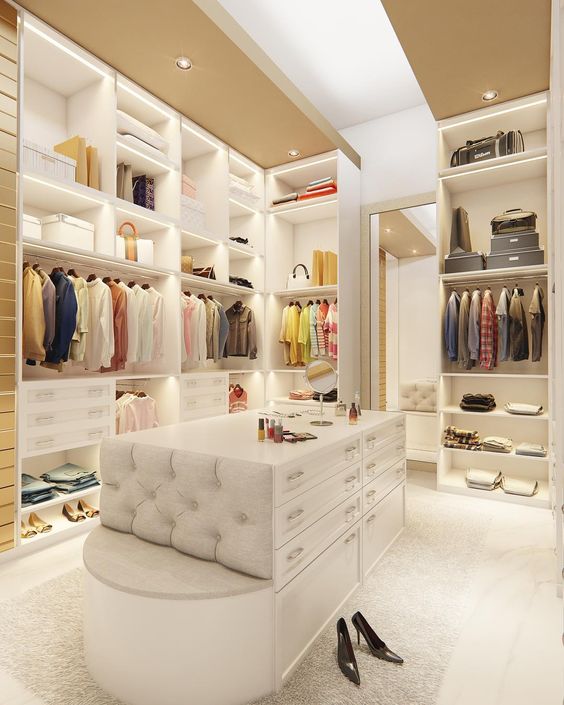 You may visualize Carrie Bradshaw's closet for this category. This is more like an extra room featuring shoe racks, shelves, storage cabinets, a mirror, a dressing table, and more. 
Basically, it's a space where you can everything from handbags to your jewelry. Naturally, this is a lavish affair and will cost you anywhere between $10,000 to $20,000. 
Standalone Wardrobe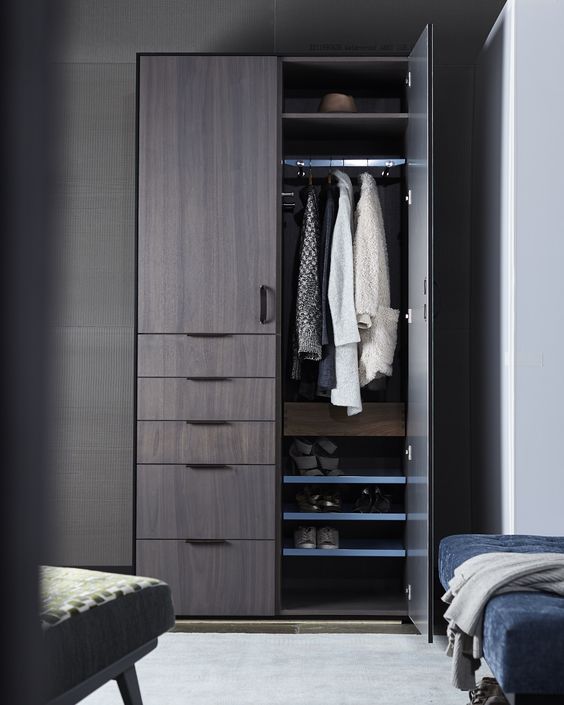 If your bedroom doesn't offer enough space to fit in a built-in closet, you can go for a standalone wardrobe instead. Now, this won't look like a closet but you'd still be able to customize it as per your needs. 
A freestanding wardrobe should ideally cost around $1000 on the lower end and $3000 if you choose a unique design. To enhance its appearance, you may consider choosing a design that matches the vibe of your room.
Factors Affecting the Cost of Custom Closets
A lot of work goes into creating a closet space, from the design layout to the final installation. Let's delve into some of the crucial factors that determine the overall cost of a custom closet. 
Design Renderings
One of the first steps to building a custom closet is to create the design layout. If you go for an entirely customized look with custom shelves, custom racks, and hangers, you might have to spend a lump sum. 
Most designers create a 3-D rendering to give you a view of the finished closet by integrating your current closet with proposed design ideas. Based on the design (basic or luxury), the cost can start from $1500 and go up to $25000. 
Materials
Another factor that affects the cost of a closet is its material. Plywood is one of the cheapest options, which ranges between $200 and $500. 
A glass closet is slightly pricier, ranging from $800 to $2500. It is also a delicate material, which means you need to be constantly cautious and it might get damaged easily, thereby incurring extra charges for repair. 
Many people also prefer wooden closets for the rustic feel but wood is generally pricy, ranging from $3000 to $5000. 
Besides the overall material, you might also want to add decorative ceiling fixtures or shelf lighting. These would again cost you an extra $500 to $800, that is if you consider incorporating such fixtures. 
When you think of closet material, you'll also have to consider the painting. The price for fresh paint runs around $2 to $6 per sq. ft. 
| | |
| --- | --- |
| Material | Average Cost (Installed) |
| Plywood | $200-$500 |
| Glass | $800-$1500 |
| Frosted Glass | $1000-$2500 |
| Melamine | $1500-$2500 |
| Cedar | $3500-$6500 |
| Natural Wood | $4000-$5000 |
Labor and Installation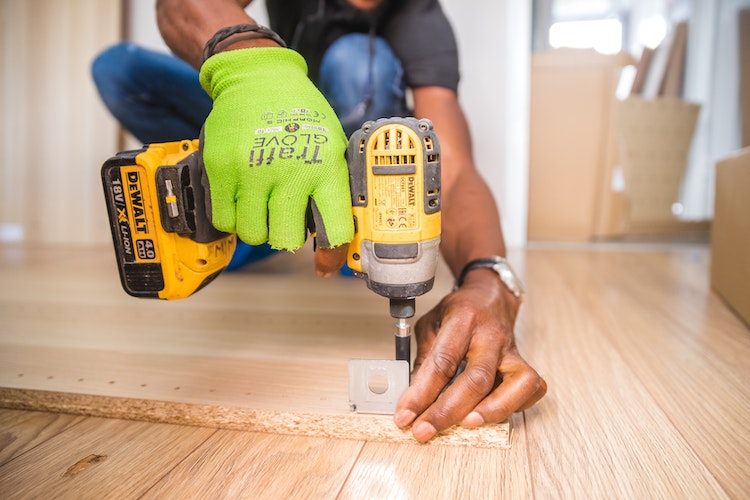 This is a step you can't miss. If you're planning to get a luxury closet, it's always better to hire a contractor to handle the job. So, you'll have to take labor costs into account. 
Labor charges vary from region to region but you can assume it to be around $500 and $1000. 
While some contractors might charge you per hour, others may have a one-time fee. Nonetheless, you need not worry about the installation, the cleanup, and any other minor issues that need to be fixed. 
Add-ons
Here, we are referring to a dressing room closet that includes a dressing table, dressing area, mirror, and designated shelves for accessories like shoes, jewelry, handbags, and so on. 
When you decide to incorporate extra spaces into your closet, you'd have to consider the cost of these additions. Below is a table that includes all the costs of possible add-ons in a closet.
| | |
| --- | --- |
| Add-ons | Avg. Cost |
| Jewelry Organizer | $45 – $75 |
| Full-length Mirror | $100 – $300 |
| Shoe Organizer | $30 per shelf |
| Tie/Belt Organizer | $20 |
| Hanging Rod | $50 – $75 |
| Built-in Drawers | $75 – $200 |
| Custom Shelves | $800 – $1500 |
| Closet Island | $1,000 – $2,500 |
| Custom Cabinets | $500 – $1,500 |
Cost to Build a DIY Custom Closet
Not everyone might have the budget to create a lavish custom closet. One way to cut down on your costs is to build your closet by yourself. If you have the time and there's no urgency, you can actually consider building your own closet. 
However, this applies to homeowners who are savvy and have previous experience in carpentry. 
A few things that you need to remember are is check for necessary permits in your region or state before making modifications to your home. If you miss the permit, you might end up spending a fine, averaging between $500 and $2000. 
The material costs remain the same in the case of a DIY closet installation. The one thing you will have to compromise on is your time. It might take you longer to get the job done on your own. You'll also have to take care of the clean-up after the installation is done. 
Tips to Optimize the Value of Your Closet
As is evident from the discussion above, building a custom closet is no less than an investment. It can upgrade your home's resale value while also enhancing the overall look of your room or space. 
Keeping this mind, you can put in some thought into optimizing the value of your new closet. Here are a few tips to help guide you in the process. 
Choose a versatile design
When it comes to design trends, you must remember that change is the only constant. No matter how trendy a design you choose, it's going to be out of style at some point. 
If you want to create a space that can be relevant in later times, go for a versatile layout. Instead of restricting the storage options with built-in drawers and shelves, you can think of installing adjustable rods, hooks, shelves, organizers, etc. 
That way, the closet can be personalized and modified by a future user as per their requirements. This allows for more options and the freedom to style your closet the way you want. 
Select a neutral material/color palette
Although you might be keen on designing the closet as per your taste and preference, there's no harm in being a little far-sighted. If you have plans to resell your home, you should maybe stick to a neutral color palette that might be appealing to everyone. 
You can consider investing in a durable material that can be a major turn-on for future buyers. However, you may add your unique touches to the design of shelves, racks, and rods. If you keep them adjustable, the future owner can replace or modify them later to suit their taste. 
Don't overindulge
If you have a good enough and trendy closet in place, do not break it down and build a new one just for the sake of increasing your resell value. It's not mandatory to have a luxury closet to make your home look appealing to buyers. 
Luxury closets are expensive and they might not bring you a massive return on investment. It is ideally wiser to build a custom closet if your space doesn't already have one. 
Final Thoughts
The above discussion makes it clear how important a custom closet could be for your home. It not only helps in keeping things organized but also adds value to your space. We hope the discussion above clarifies your doubts regarding the cost of custom closet. Whatever style or size you pick, make sure that you're investing in good materials and choosing designs that are going to be relevant for a long time to come.