Home » 5 Brilliant Unfinished Basement Ideas To Transform Your Space
5 Brilliant Unfinished Basement Ideas To Transform Your Space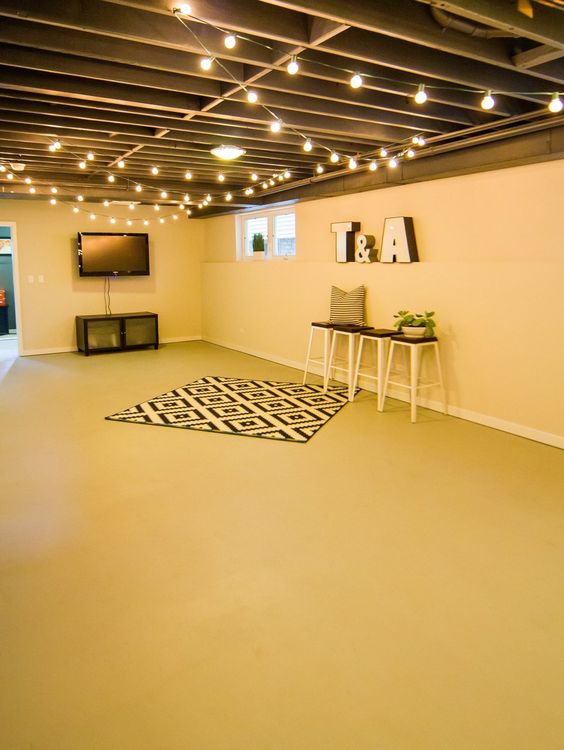 Exposed pipes and joints are a common sight in subterranean spaces. Even though a lot of people may view them as uninviting, the room, or in this case, your basement, is a large blank canvas. Decorate the space as per your style and requirement to make it both functional and aesthetic. Check out some of best unfinished basement ideas to transform your space.
Unlike a finished one, an unfinished basement does not require posh lighting fixtures, expensive paint or drywall. However, it is crucial to ensure your room is clean and dry.
You must also look into basement waterproofing and adding sealants to eliminate any chances of leakage since the place has plenty of pipes. It is advisable to make minor repairs as and where needed to make the space more livable before doing it up. On the other hand, exposed pipes, undone concrete floors, wires and others can be kept as they are, as they can give your basement an industrial look.
Since we have the basics laid out, let's check out some of the most aesthetic ways to spruce up your basement.
The 5 Best Unfinished Basement Ideas To Try Out
Get Together Room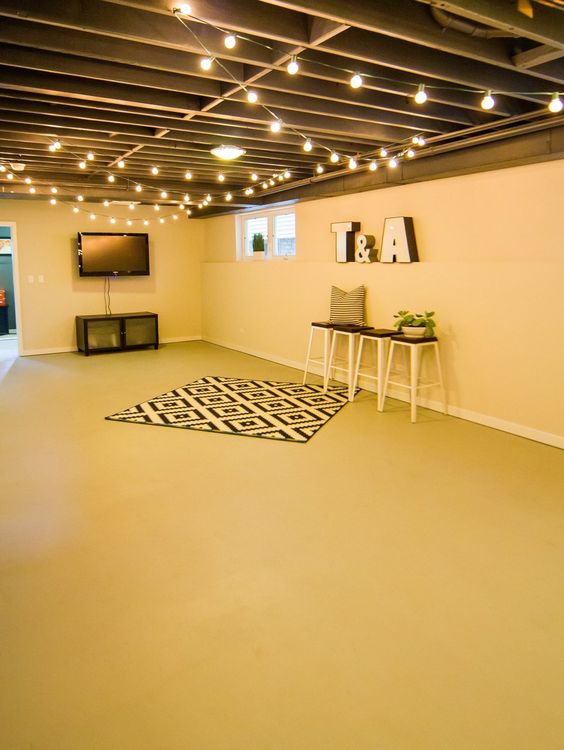 Do you host people often? If you are someone who loves having people over and always falls short on space, your basement might be the answer. How about setting it up for all your house parties? Throw in a pretty rug, add starry lights, a few other decor items, a TV or a music system and you're good to go.
Living Room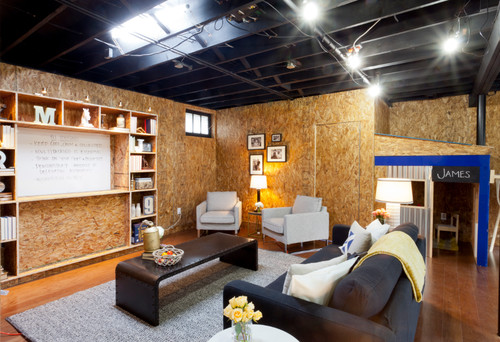 Who says you cannot have a second living room? Transform your space with this unfinished basement idea. Add large rugs, comfy throws and pillows to make it a warm and homely space.
Laundry Room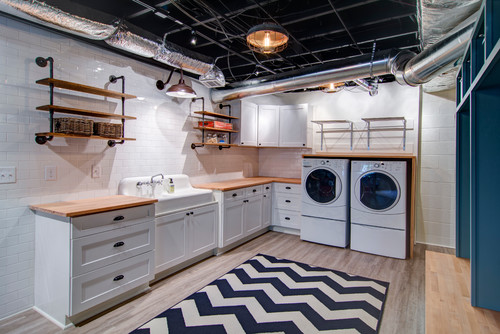 Here's one of the best unfished basement laundry room ideas! Not only is your basement the perfect room for all your appliances, like the washing machine and dryer, it also saves you from the noise of running them. Moreover, you're left with plenty of space that can now be used as per your liking.
Entertainment Room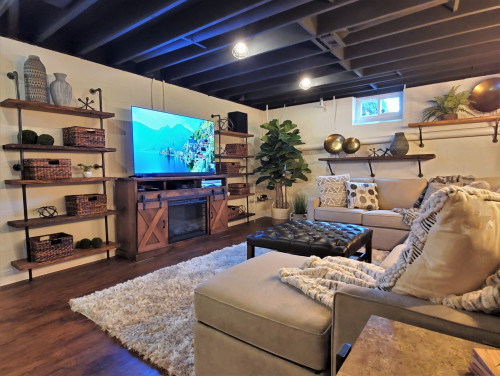 Who would not like to have a dedicated entertainment room? A place where your can binge-watch your favorite Netflix shows without interruptions. Why not turn your basement into one? Add comfy lounges and a few decor items to make the most out of it.
Reading Room
Here's another one of the best unfinished basement ideas. If you're a bookworm, you cannot say no this. Turn your basement into a dedicated reading room – a space where you can spend hours without getting disturbed.