Home » 9 Small Rustic Bathroom Ideas on a Budget that Will Transform Your Space
9 Small Rustic Bathroom Ideas on a Budget that Will Transform Your Space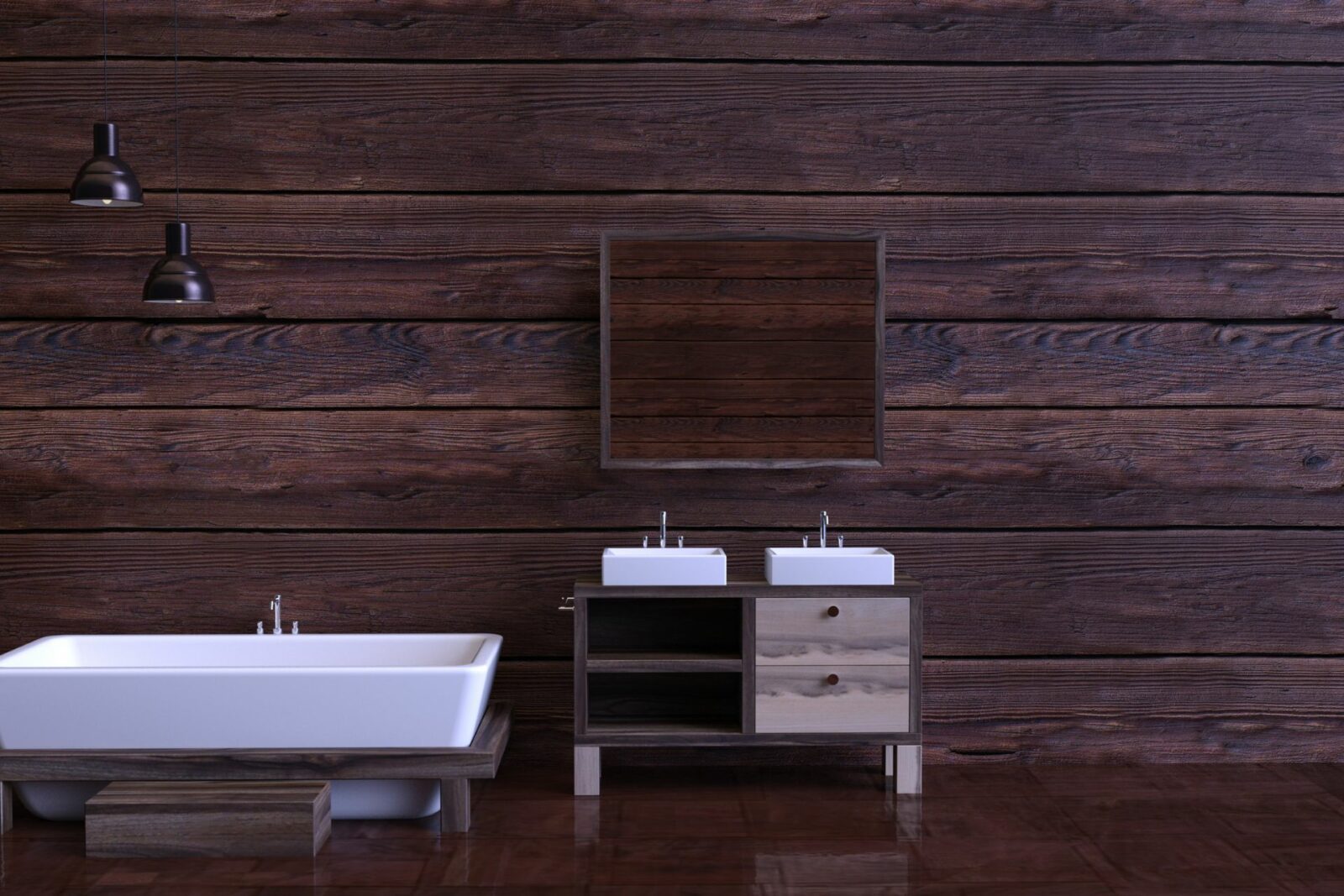 When it comes to small rustic bathroom ideas, achieving the perfect balance between charm and functionality can be a challenge, especially on a tight budget. But don't worry – it's entirely possible to create a cozy, inviting space by choosing the right flooring, like wood-look tiles, and incorporating modern elements that complement the rustic aesthetic. So, let's dive into ten affordable and stylish ways to turn your compact bathroom into a warm, rustic retreat.
Embrace Natural Elements
One of the essential components of a rustic bathroom is incorporating natural materials, like wood and stone. To keep costs down, consider repurposing reclaimed wood for shelves or vanity, and using faux stone or brick wallpaper for an accent wall.
Opt for Wood-Look Tiles
When it comes to flooring, wood-look porcelain or ceramic tiles are the best choice for a rustic bathroom. They provide the appearance of real wood without the risk of water damage, making them both practical and stylish.
Choose Warm and Earthy Tones
A rustic color palette typically includes warm and earthy tones, like browns, beiges, and creams. To create a cozy atmosphere, paint the walls in a warm shade, and incorporate natural textures like linen towels and woven baskets.
Install Open Shelving
Open shelving not only maximizes storage in a small bathroom but also enhances the rustic appeal. Use reclaimed wood or metal brackets for a chic, industrial touch.
Add Rustic Light Fixtures
Swap out standard light fixtures for ones with a rustic flair, like wrought iron or mason jar sconces. Not only will they illuminate your space, but they'll also serve as eye-catching decor.
Use Vintage Accents
Incorporate vintage accents like antique mirrors, weathered signs, and repurposed furniture to add character to your bathroom. Shop at flea markets or thrift stores to find unique, budget-friendly pieces.
Mix Modern and Rustic Elements
To achieve a modern rustic bathroom look, combine contemporary fixtures with rustic decor. For example, pair a sleek, matte black faucet with a distressed wood vanity for an updated twist on traditional style.
Focus on Functionality
When working with a small bathroom, it's crucial to maximize space and functionality. Install hooks for towels and robes, and use wall-mounted storage to keep countertops clutter-free.
Accessorize with Natural Touches
Plants, river rocks, and driftwood give off a serene, outdoorsy atmosphere. These simple touches will enhance the ambiance.
Conclusion
With these rustic small bathroom ideas, you can create a cozy, inviting retreat on a budget. Combining natural materials, warm hues, and purposeful design elements will make a charming and timeless bathroom you'll adore for years. Start designing your dream rustic retreat today!