Home » 10 Best Kitchen & Bathroom Remodeling Companies in McLean, VA
10 Best Kitchen & Bathroom Remodeling Companies in McLean, VA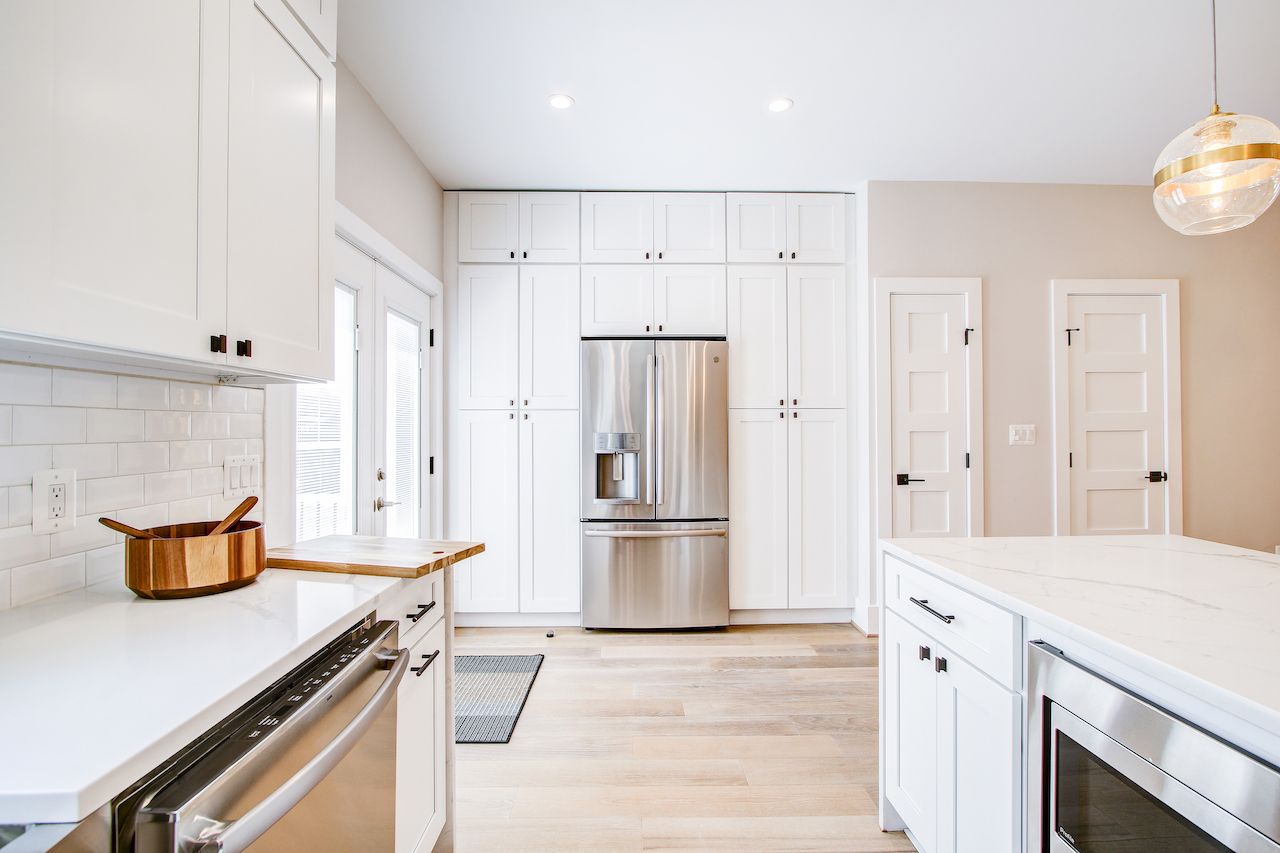 When choosing the right contractor for your kitchen remodeling in McLean, VA you have two options: contractors who specifically focus on kitchen remodeling and bathroom remodeling or hire a general contractor with kitchen remodeling experience. Make sure to both have general contractor license, insured, and bonded in McLean, Virginia.
There are over thousands of kitchen and bathroom remodeling companies with some showrooms in the entire Virginia region and over a hundred of freelance contractors, kitchen designer, and bathroom designer. 
We researched many construction companies in McLean and picked these 10 remodeling contractors based on their reviews, average pricing, and project management capabilities.
This ultimate list covers the best kitchen remodeling contractors in McLean for your convenience when you search "kitchen remodeling near me".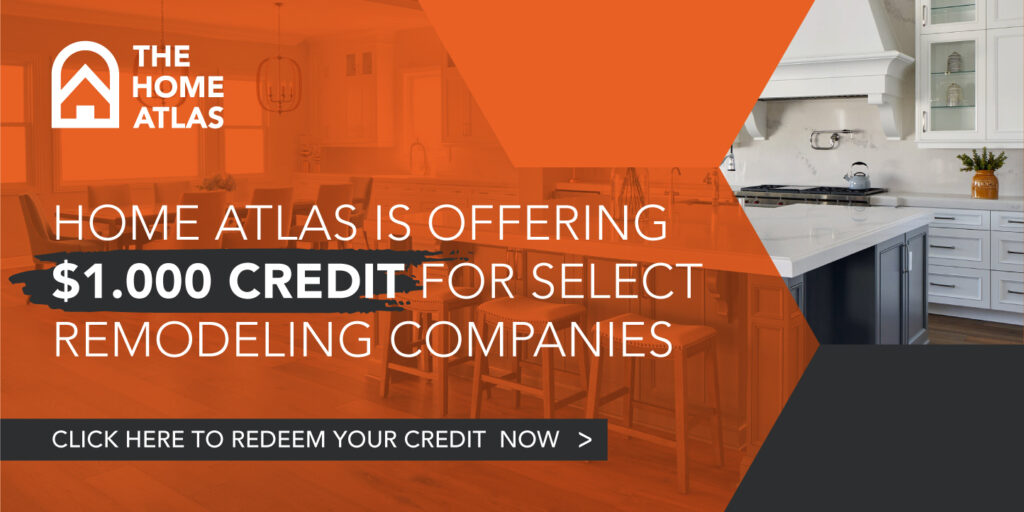 Kitchen & Bath Shop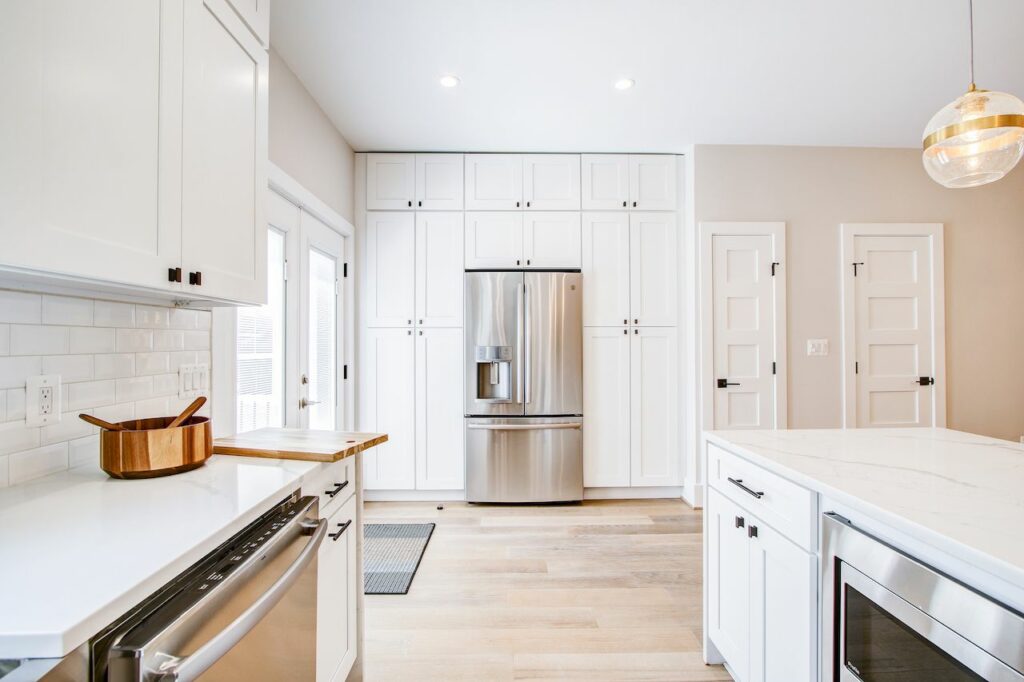 Kitchen and Bath Shop is one of the largest remodeling companies in the DMV area and has over 15 locations including Northern Virginia. Featured in national outlets like Washington Post, and local news publications such as DC Post, Frederick News Post, Free Lance-Star, and Daily Caller, Kitchen and Bath Shop is the best known for its corporate structure, experience and smooth process. It offers financing options. The company is licensed, insured and bonded.
Kitchen & Bath Shop Reviews
These guys are the best. They show a lot of professionalism from designing, purchasing of materials and even during installation. Their services are also affordable and worthy of every penny they ask. I will always use your services. Thank you. I recommend their services to anyone who needs to replace tiles, install fan and drywall, fit tiles and floors, and decorate interiors.
Michael Nash Design, Build & Homes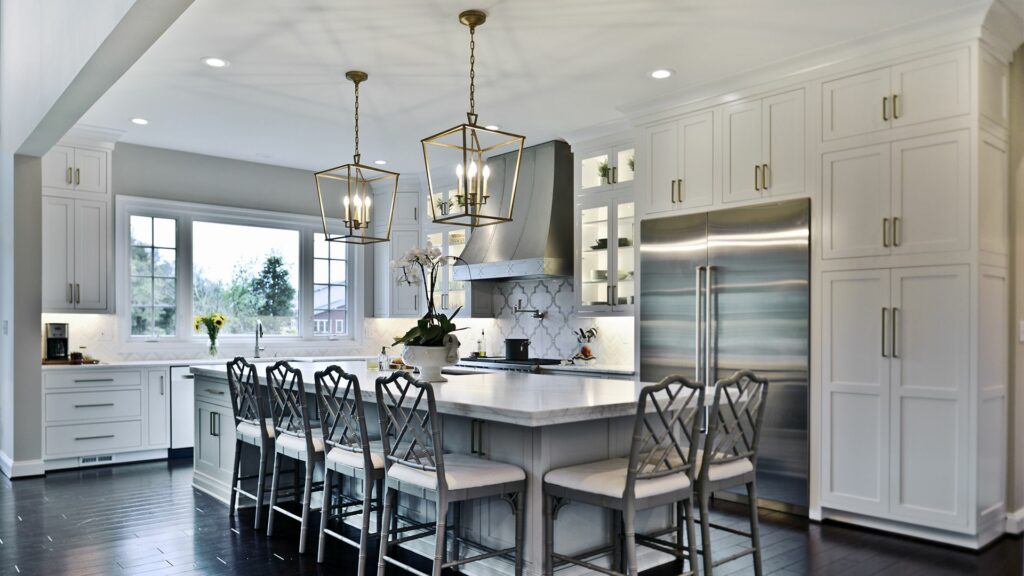 A residential remodeling company, Michael Nash Design has been offering complete home remodeling for over 3 decades. The firm provides bathroom remodeling, kitchen remodeling, basement renovations, home additions, outdoor living services, and custom garages. They have been awarded with more than 300 different awards over a span of 16 years.
Michael Nash Design, Build & Homes Reviews
The outcome of this project has exceeded our expectations. This project, I believe, will almost surely be an award winner for Michael Nash. Graciela and I are very thankful that we found Michael Nash to do our project.
Ideal Construction & Remodeling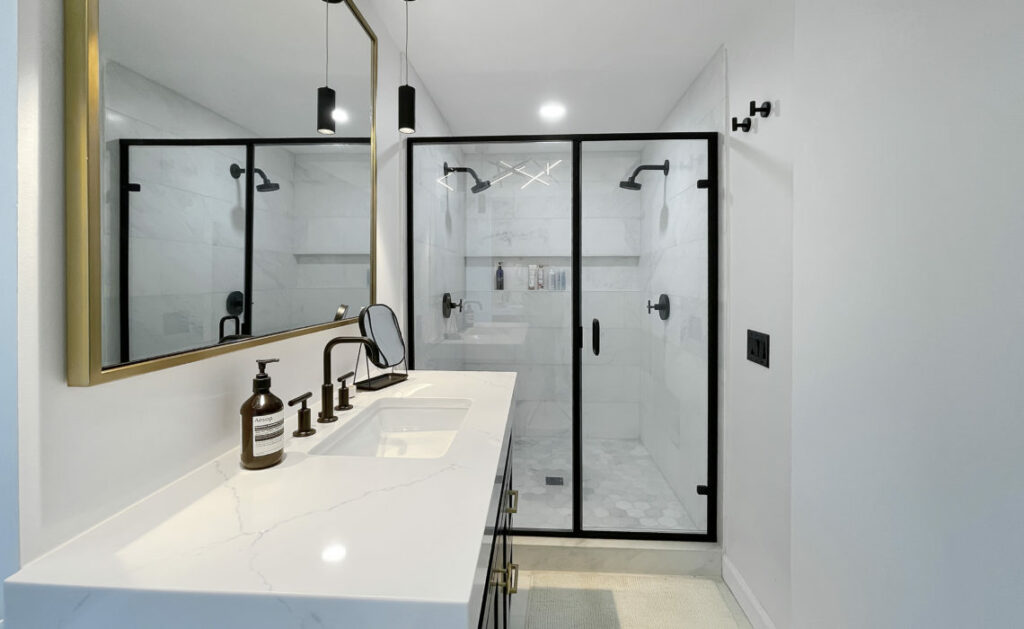 Ideal Construction & Remodeling is a licensed company and has accrued over 30 years of experience in kitchen and bath remodeling in Northern Virginia as well as parts of Maryland and Washington DC. Their services include remodeling of kitchen and bathroom, additions, roofing, and siding.
They have received multiple awards such as Best of Houzz Service 2021, Best of Houzz Design 2022, Arlington County Green Home Choice Award, and 2016 Angie's List Super Service Award. Ideal Construction & Remodeling is also a proud member of reputed organisations – NAHB, NVBIA, HBA Virginia. The firm has also received lead-safe certification from EPA and A+ ratings from Better Business Bureau.
Ideal Construction & Remodeling Reviews
This group was wonderful. They were responsive, flexible, and efficient. Their work was beautifully done. I only regret not doing it sooner. We would use them again for any household project. Thank you so much!
Boss Design Center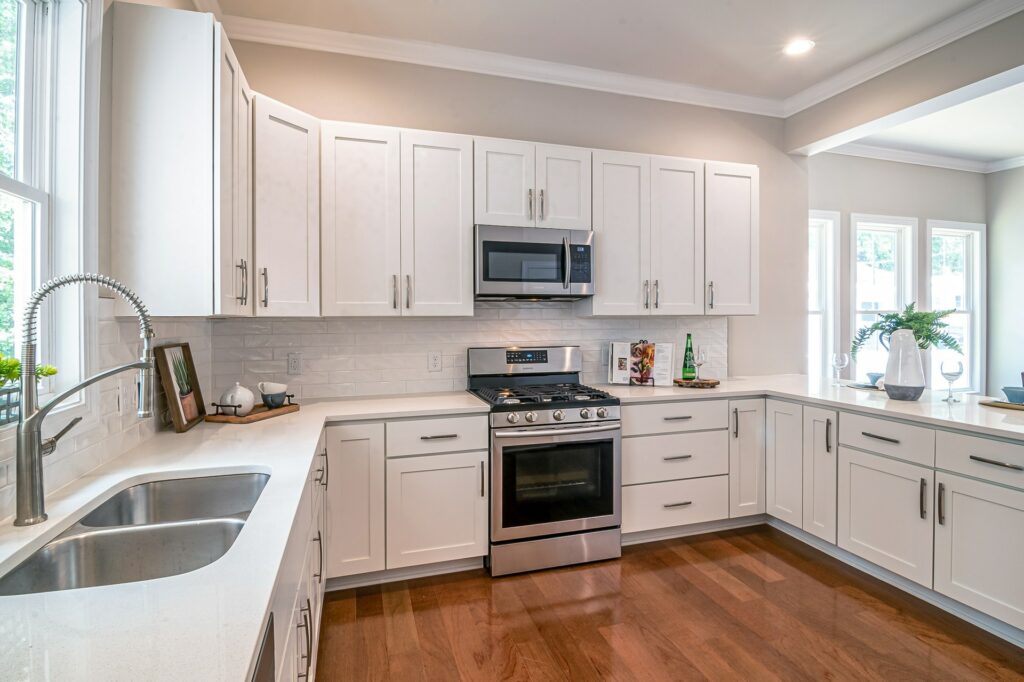 A full kitchen remodeling company in McLean, VA, Boss Design Center serves the area from North Virginia, to Washington DC to Maryland. They also offer bathroom remodeling, basement renovation and home additions. They have been featured by leading magazines such as Northern Virginia Magazine, Architectural Digest, NKBA, Houzz and Home & Design. Boss Design Center is a fully insured, licensed and bonded company. 
Boss Design Center Reviews
Choosing Boss Design Center was the right thing to do when redesigning my home. This is not only their excellent workmanship, from their office etiquette, prompt communication, professional advice, and fair pricing, my experience with them was beyond reproach. I recommend them to anyone thinking of redesigning or otherwise
BOWA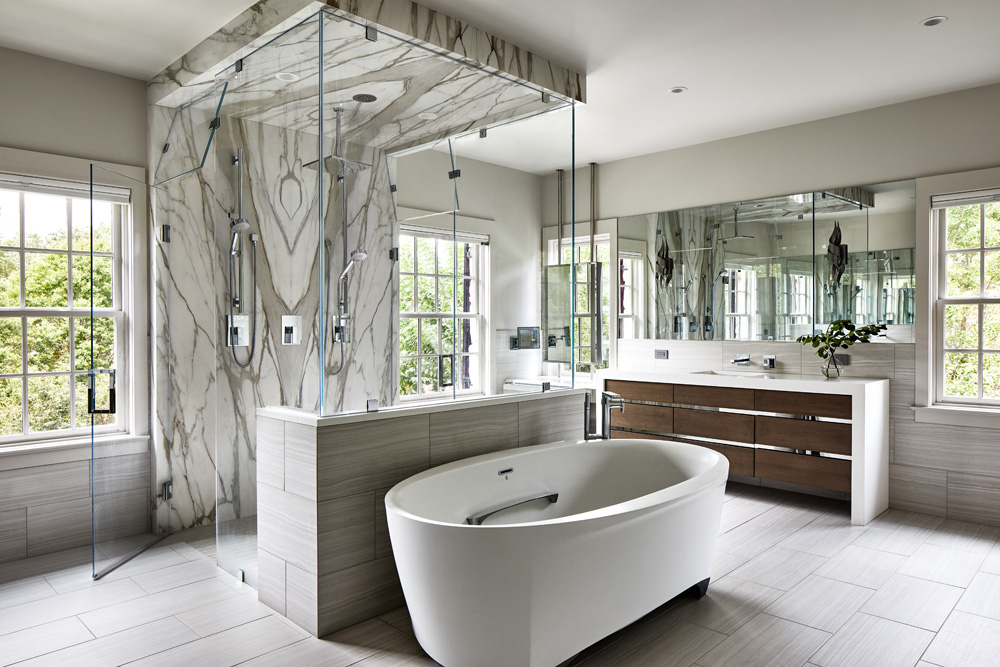 With close to three decades of industry experience, BOWA is a remodeling contractor located in Northern Virginia. The company serves the areas of Washington DC, Fauquier County, Arlington, City of Alexandria, Loudoun Couty, Montgomery County and Fairfax County. Besides being a kitchen and bathroom remodeler, the company also caters to additions and renovations for condos and barns along with custom home requests.
They are the winner of multiple awards such as Best of Arlington 2018, Best of Houzz Design 2018, Best of Houzz Service 2018, Best of Bethesda, etc. BOWA has two offices in Tyson's Corner and Middleburg in Virginia. The company also has association with NARI.
BOWA Reviews
Working with BOWA was a great experience. Not only did they deliver a superior quality result, but they did so with exceptional service and integrity.
Sun Design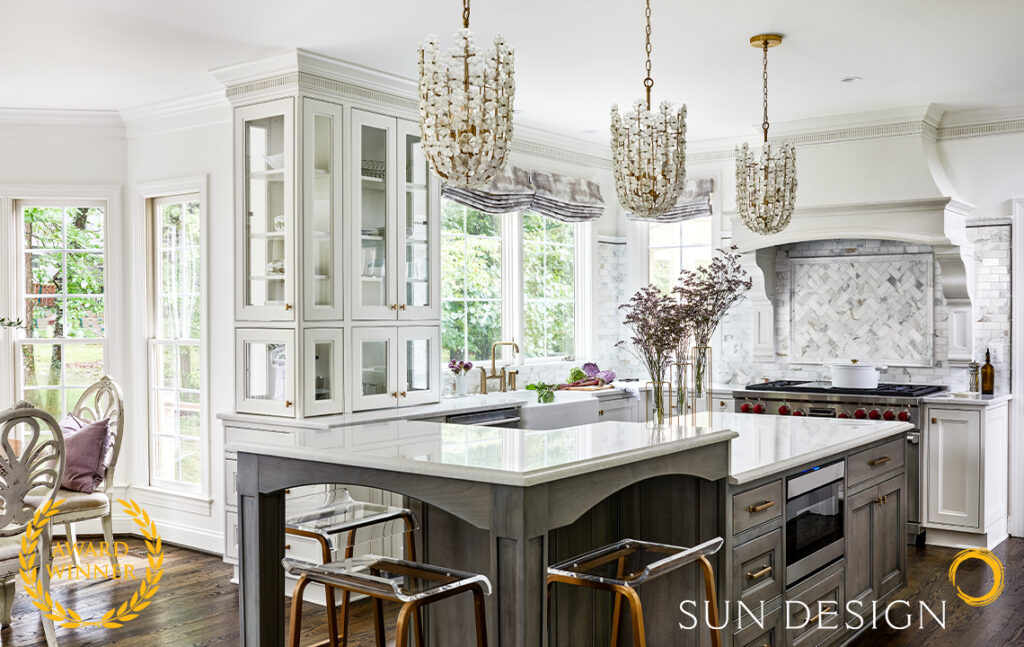 Sun Design specializes in home remodeling and renovations across Montgomery County and Northern Virginia. The company was started in 1988 and its service areas include kitchen, bathrooms, basement, exteriors, additions, and whole house remodeling. They also offer a 3 year warranty on the workmanship. In 2022, the company won the PRO/NARI Residential Bathroom Award. Apart from this, they have also won awards from Houzz, Chrysalis, Inc. 5000, Professional Remodeler.
The company also has 3 showrooms in Burke, Mclean, and Bethesda.
Sun Design Reviews
Sun Design is a wonderful company to work with. It was a spectacular experience. Their staff is easy to approach, easy to understand and very creative. A major remodel is really a collaborative effort because a good design is not something that comes overnight. It evolves in the process. We love the result and we really like the fact that there is a three-year guarantee.
BEN's Remodeling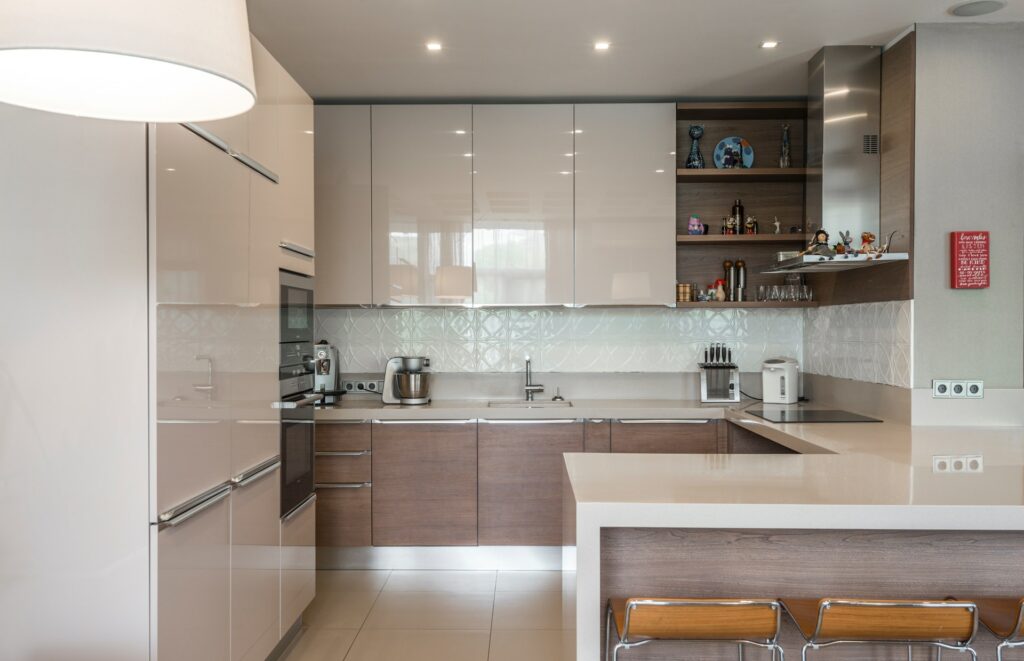 BEN's Remodeling is a class A home construction company specializing in kitchen, basement and bathroom remodeling. The firm also offers help with painting, flooring, project management, and material procurement. Their goal is to provide a straightforward and straightforward process for homeowners to make educated choices. 
BEN's Remodeling Reviews
From the beginning, Ben was absolutely great to work with. I had requested quotes from 4 different remodeling contractors and Ben's Remodeling came in significantly lower than the others. He came up with terrific design solutions for the space challenges we faced, allowing us to double the size of our master bathroom. He was very helpful in making other design choices, and also in helping us source the materials and products we wanted in the most cost effective way. I particularly appreciated the fact that he made sure the worksite was 100% cleaned up at the end of each day. I would absolutely use him again and can't recommend him highly enough.
Explore Kitchens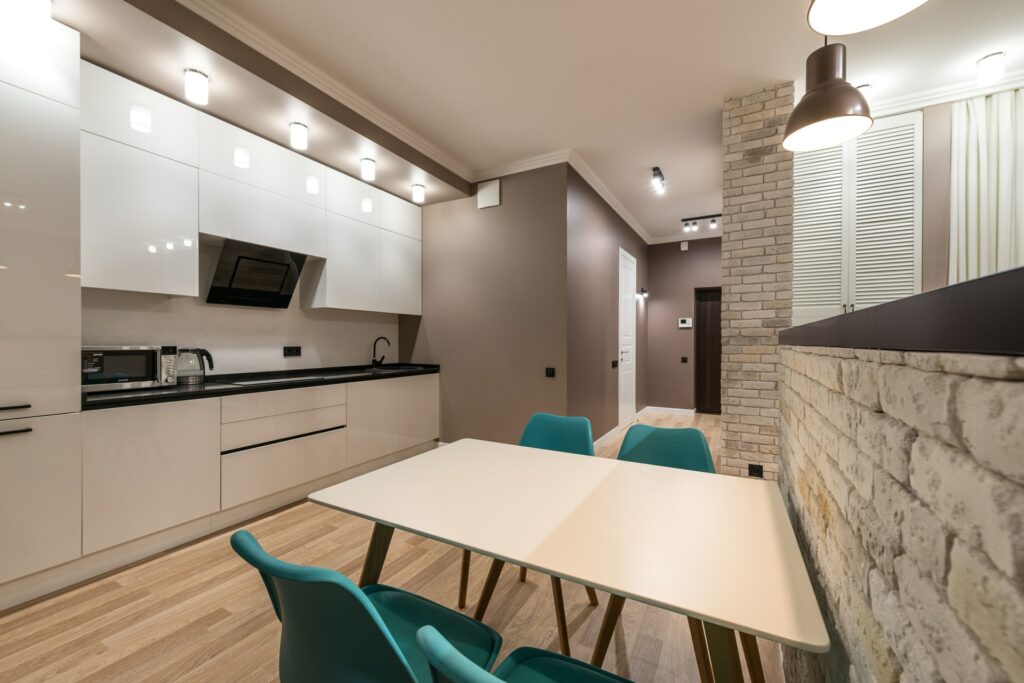 Explore Kitchens is a kitchen remodeling company based in McLean, VA. It serves the residents of Fairfax and the whole of Northern Virginia. Its services also include bathroom remodeling, home remodeling, home additions, tiling, flooring etc. The company offers 0% financing offer and other financing deals to its customers.
Explore kitchens has won 2 Houzz awards in 2020 and 2021 for its services. Not only this, but it has featured in Houzz and is the member of associations such as NKBA, National Stone Institute, Greater Mclean Chamber of Commerce. 
Explore Kitchens Reviews
Jason was very knowledgeable and organized. I couldn't have asked for a better outcome or experience.
HomeTech Services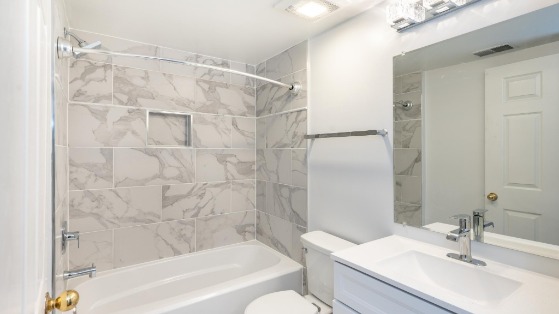 HomeTech Services is a home remodeling firm based in Mclean, that serves the whole of Northern Virginia. Its services include bathroom remodeling, kitchen remodeling, total interior remodeling, and additions. It has received accreditation from Better Business Bureau, and has been recognised by NKBA, Home Advisor. HOmeTech Services has also won the Angie's List Super Service Award in 2019.
HomeTech Services Reviews
I had been wanting to get my bathroom remodeled for a long time, but did not know where to start, until I found Hometech. The team made the entire process really simple and walked me through every step, ensuring I got the bathroom look I had been wanting. I love how it turned out, I am very happy with my experience.
Virginia Home Remodel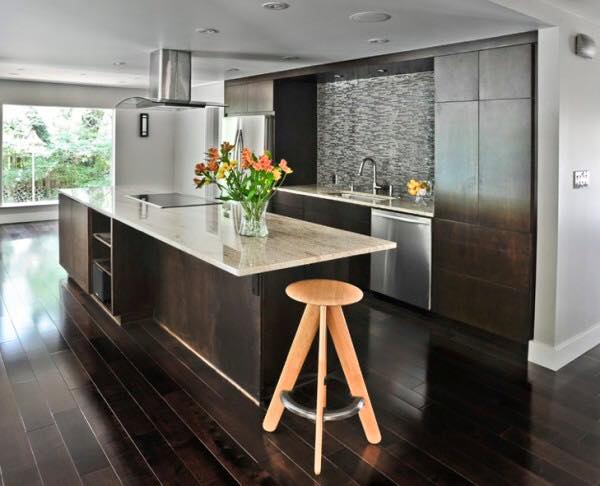 Virginia Kitchen and Bath is a complete remodeling company based in Northern Virginia. The firm specializes in kitchen and bath remodeling, basement renovation, home additions, countertops, sink faucets, bathroom vanities, flooring, and decking. They operate in 9 locations and have showrooms in Leesburg and Chantilly. 
Virginia Home Remodel Reviews
We started this process by getting three different quotes from three different Angie's list vendors. We visited all their show rooms. Mr. Kemal from Virginia Kitchen and Bath visited our house to take measurements. He gave us a estimate on the same day by email. It was a competitive price..