A Comprehensive Guide to Replacing Kitchen Cabinet Doors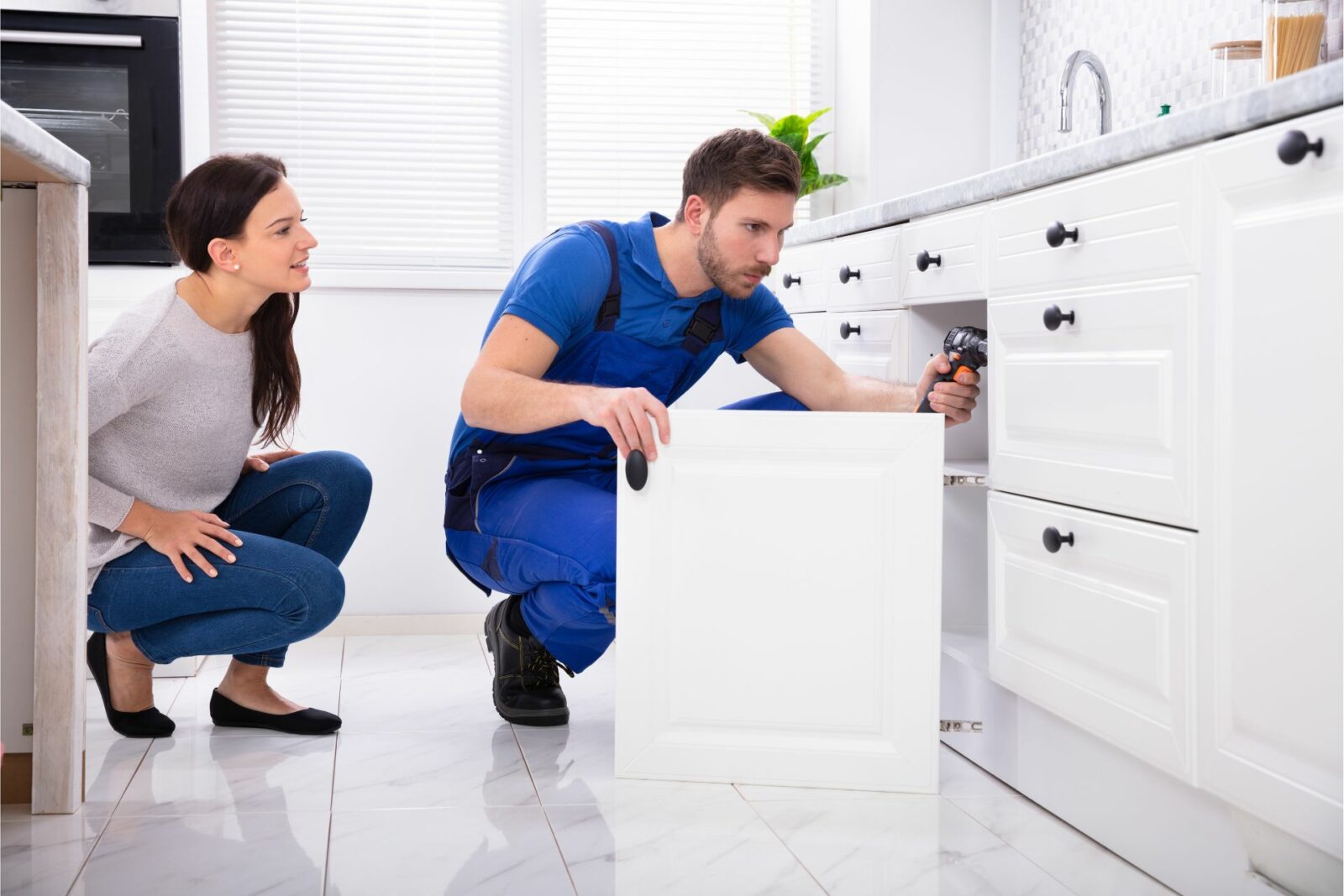 Over time, kitchen cabinet doors can start to show wear and tear. The good news is that you don't necessarily need to replace the entire cabinet to give your kitchen a fresh look. Often, replacing just the cabinet doors can significantly transform your kitchen's aesthetic. This blog post will guide you through the process, discussing why and when to replace, selecting new doors, and the replacement process itself.
Why and When to Replace Kitchen Cabinet Doors
Replacing kitchen cabinet doors can revitalize your kitchen without the expense and disruption of a complete renovation. This option is especially advantageous if your cabinet boxes are still in good condition but the doors have become outdated, worn, or damaged.
It's time to consider replacing cabinet doors if they show signs of damage, such as warping, cracking, or fading. If you're simply tired of the current design or if it doesn't match your evolving style, that's also a good reason for a change.
Selecting New Cabinet Doors
Choosing new cabinet doors involves careful consideration of style, material, and budget.
Style
The style of your cabinet doors should align with the overall aesthetic of your kitchen.
Shaker Style: Shaker-style doors are versatile and work well in both traditional and contemporary kitchens.
Flat Panel Doors: These doors offer a sleek, minimalist design perfect for modern and contemporary kitchens.
Raised Panel Doors: With a center panel that is raised from the rest of the door, these doors suit classic, traditional kitchens.
Material
There are a variety of materials to choose from, each offering a different aesthetic and price point.
Solid Wood: Solid wood doors are durable, long-lasting, and available in a range of finishes.
Medium-Density Fiberboard (MDF): MDF is an affordable alternative to wood. It's resistant to cracking and peeling, making it a great option for painted finishes.
Laminate: Laminate doors offer a wide range of color and design options at an affordable price.
The Process of Replacing Kitchen Cabinet Doors
Replacing kitchen cabinet doors is a process that can be tackled as a DIY project or handled by professionals.
1. Measure
Take accurate measurements of your existing cabinet doors. Record the height, width, and depth.
2. Order New Doors
With your measurements in hand, you can order your new cabinet doors. Many companies offer custom door-making services to ensure a perfect fit.
3. Remove Old Doors
Using a screwdriver, remove the hinges from the old cabinet doors and remove the doors. Be careful not to damage the cabinet frames.
4. Install New Doors
Attach your new doors to the cabinet frames using the hinges. It's crucial to ensure they're level and aligned correctly.
5. Add Hardware
Finally, install the handles or knobs to your new doors. This step can significantly impact the overall look of your cabinets, so choose hardware that complements your kitchen's style.
Conclusion
Replacing kitchen cabinet doors can be a cost-effective way to give your kitchen a fresh, new look. By understanding when and why to replace your doors, how to select new ones, and the process of replacing them, you'll be well on your way to a revitalized kitchen that reflects your personal style.