Home » The Elegance of Mid-Century Bar Cabinets: Your Comprehensive Guide
The Elegance of Mid-Century Bar Cabinets: Your Comprehensive Guide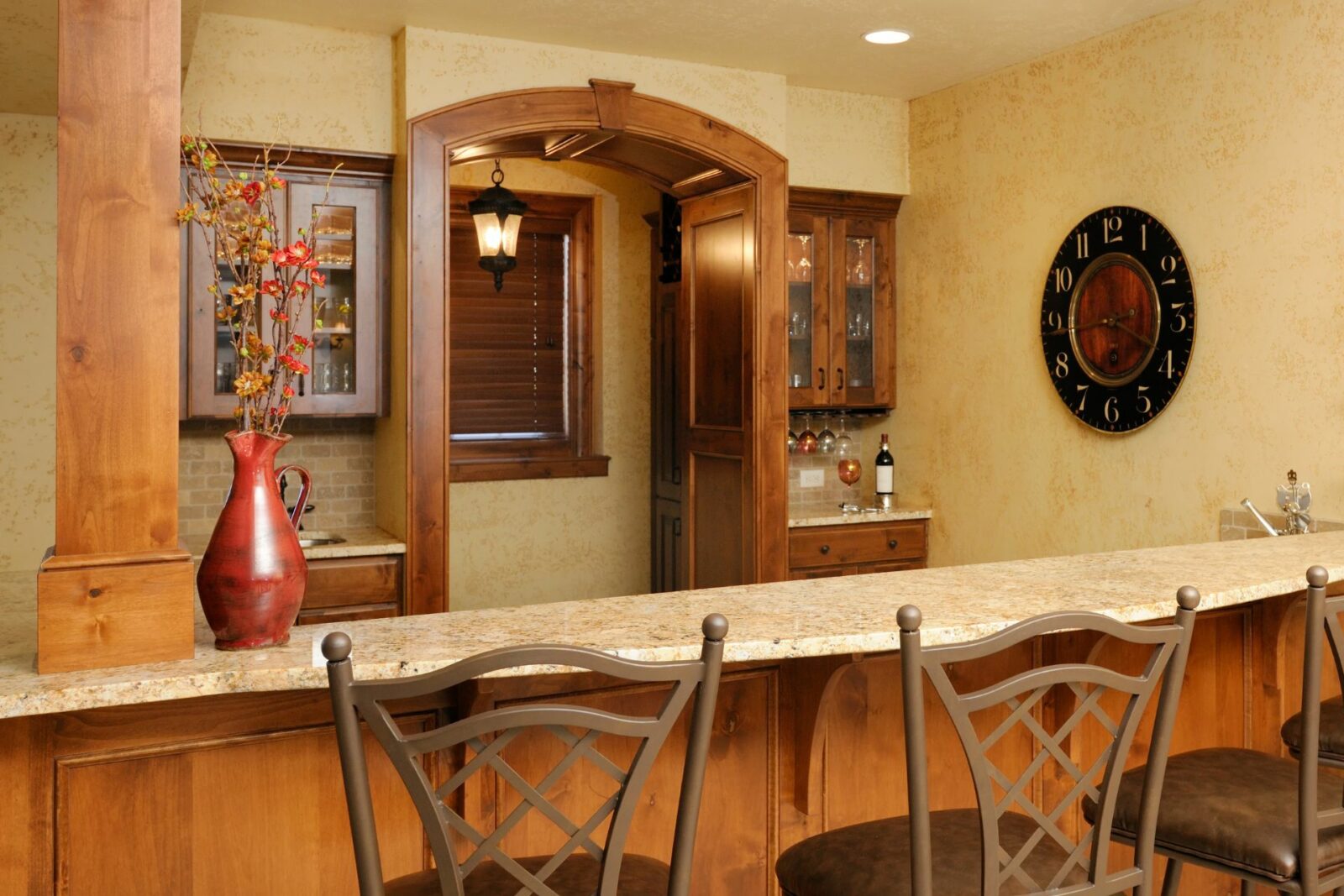 Mid-century design has continued to assert its relevance over the decades, embodying a timeless style that effortlessly fits into modern spaces. Mid century bar cabinet is no exception. They encapsulate all the best aspects of this design era, from the clean lines and simplicity to the organic forms and quality craftsmanship. This blog will delve into its design, style, and colors, its functionality, and how to install, care for, and maintain it.
The Charm of Mid-Century Design
Mid-century design was born in the mid-20th century, roughly between the late 1940s and early 1970s. The era was marked by post-war optimism, and this showed in the design trends. Influences ranged from Scandinavian minimalism to Californian innovation.
Mid-century design prides itself on functionality, comfort, and simplicity. In essence, mid-century bar cabinets are designed to be as practical as they are visually appealing. They are typically made from quality materials such as solid wood, with a strong focus on craftsmanship.
Complementing Design, Style, and Colors
The mid-century bar cabinet is versatile, capable of blending seamlessly with different décor styles while still standing out as a focal point. It pairs well with both traditional and contemporary settings.
Mid-century cabinets often feature rich, natural colors that reflect the use of wood. Walnut and teak are frequently used. However, these cabinets can also be found in a wide range of colors, from pastels and earth tones to bold and vibrant hues. For a more modern feel, opt for a mid-century bar cabinet in cool tones like greys and whites.
The mid-century aesthetic is all about clean lines and sleek curves. Look for cabinets with minimal ornamentation but maximum functionality. To really tie your room together, pair your bar cabinet with other mid-century pieces like a chic lounge chair or a sleek coffee table.
Materials and Finishes
Wood is a prominent material in mid-century bar cabinets, with teak, walnut, and rosewood being popular choices. These woods are known for their rich, warm tones and distinctive grain patterns, which contribute to the overall aesthetic appeal. Metal accents, particularly brass and chrome, are often incorporated in handles, legs, or decorative elements, adding a touch of glamour.
Iconic Designs
Several iconic mid-century bar cabinet designs have become timeless classics. Some notable examples include:
Danish Modern
Danish designers like Hans Wegner and Arne Vodder created bar cabinets with clean lines, elegant shapes, and a focus on functionality. These designs often feature sliding doors, adjustable shelves, and built-in storage for glassware and bottles.
Scandinavian Influence
Scandinavian designers, such as Alvar Aalto and Børge Mogensen, emphasized the use of natural materials and simplicity in their bar cabinet designs. Lighter wood tones and minimalist forms are key features of Scandinavian-inspired pieces.
Vintage Bar Carts
While not strictly bar cabinets, vintage bar carts are a popular choice for mid-century enthusiasts. These mobile serving stations often feature two or three tiers, with shelves for bottles and glassware. They are perfect for smaller spaces or for those who prefer a more flexible setup.
Functionality and Use
Mid-century bar cabinets are more than just stylish furniture pieces; they're incredibly functional too. They can store a variety of bar essentials, from glassware and mixers to your finest bottles of liquor. Some even include built-in wine racks and mini fridges.
As a standalone piece, a mid-century bar cabinet can transform any corner of your home into a cozy bar area. This makes it perfect for entertaining guests or simply enjoying a relaxing evening at home.
Installation Guide
Installation of a mid-century bar cabinet is typically straightforward. These are freestanding pieces that can be moved and placed as desired. However, there are a few things to consider to ensure it fits perfectly in your space:
Measurement: Measure the space where you plan to put your bar cabinet. Make sure there is enough room for the doors and drawers to open fully. Also, remember to keep space for moving around it comfortably.
Location: Ideally, place the cabinet near a seating area or in a location conducive to socializing. The bar cabinet can also be positioned against a wall or used as a room divider in an open-plan space.
Care and Maintenance
Mid-century bar cabinets often feature wood construction and thus require appropriate care to maintain their beauty. Follow these tips to ensure your cabinet stays looking its best:
Dust regularly with a soft, dry cloth.
Use coasters to avoid water rings.
Clean up spills immediately to prevent staining.
Polish occasionally with a quality furniture polish.
Avoid direct sunlight, as it can fade the wood over time
The mid-century bar cabinet is an exceptional piece of furniture that encapsulates the essence of mid-century modern design. Its clean lines, organic forms, and functional features make it a perfect blend of style and functionality.