How to Use Smart Home Devices for Seniors and Disabled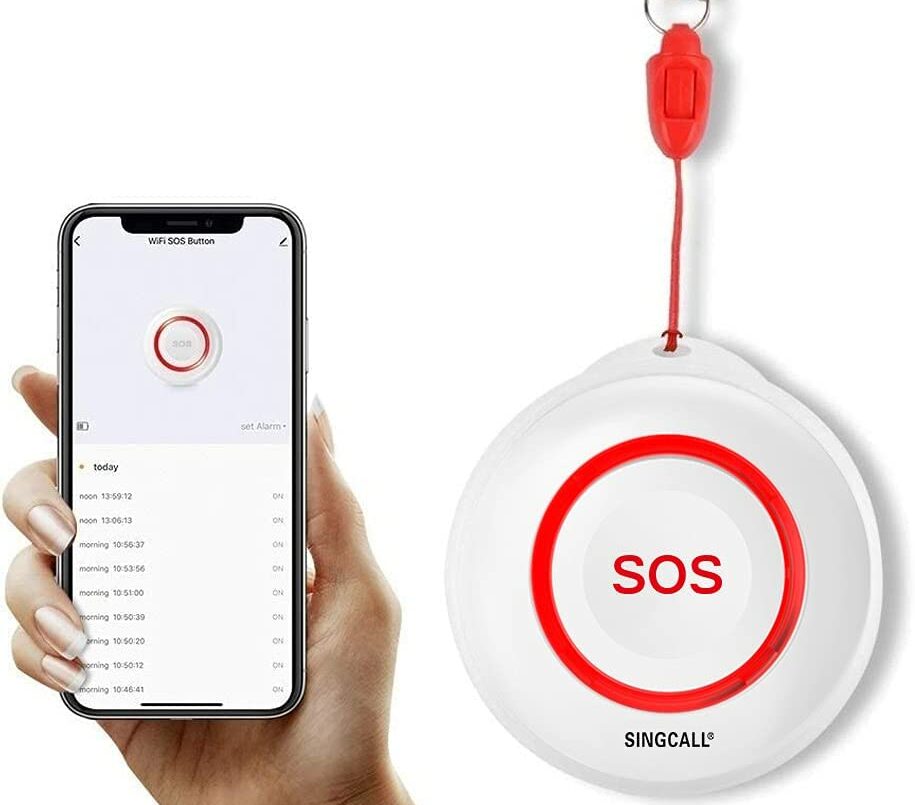 Smart-home devices have elevated the way we live and are a cornerstone to modern day living. They enable you to perform tasks such as turning on lights without touching a switch, answering the front door from your bedroom, and making you a voice-command center for multiple functions in your home. With smart home technology, you can control the temperature, music, television etc. with a simple voice command. 
Pulling data from The CDC, the New York Times highlighted that 61 million US adults live with a form of physical and/or mental disability. These disabilities significantly impact one's daily life at home.  Smart technology has been a game-changer for how the elderly and those with disabilities live and interact with their home. 
Thanks to the capabilities of smart home technology, these modern solutions can, and have, empowered people with disabilities to live a more independent and self-sufficient life. Smart-home devices have acted as a provision for disabled people to have an accessible way to control the environment around them. 
If you haven't incorporated smart technology in your home, it's never too late to start. For seniors and those living with disabilities, here are just a few ways you can use to make your home automation more accessible.
Install Smart Lighting Systems
Smart lighting systems are a fantastic starting point for incorporating smart technology into your home. They can be controlled via voice commands or through a smartphone app. This eliminates the need to walk around the house to turn lights on or off. In addition, these systems can be programmed to automatically turn on and off at specific times, or when motion is detected. This can help individuals navigate their home more safely.
Use Smart Thermostats
Smart thermostats are a convenient way to have more control over your home, especially if you have mobility challenges. They're designed to be controlled with your smartphone, tablet, and/or voice. This gives you the convenience of being able to control the temperature in your home without having to physically go over to and adjust the thermostat. 
With smart thermostats, the settings are dynamic. You can program them to suit your preferences, the time of day, as well as  respond accordingly to external factors such as the weather. For instance, you can program your thermostat to run an ambient cool temperature during the day and then increase the temperature in the evening. They can also be equipped with sensors to detect when you're home or away, enabling the thermostat to adjust the temperature accordingly. 
As you can tell, smart thermostats are a significant convenience for individuals with mobility challenges. They can quickly adjust the temperature with a simple voice command or press of a button. 
Incorporate Smart Locks
Smart locks offer a convenient and innovative way to secure your home. Eliminating the need to go up to a lock, smart locks can be controlled from your phone, tablet, or your voice. This works in favor for people who are dealing with mobility issues as they can still have control over the security in their home. 
One of the most significant advantages of smart locks is that they provide remote access to your home. This means that you can lock and unlock your door from anywhere, whether you're at work, running errands, or even on vacation. Smart locks also enable you to grant access to other individuals, such as caregivers or family members, without the need to provide physical keys. For those who simply forget their keys or constantly misplace them, access to your home shouldn't be an issue with smart locks incorporated. 
Smart locks can be integrated with other smart-home devices as well. They can work in tandem with security cameras and doorbells to provide a comprehensive home security system. With this integration, you can receive real-time notifications when someone enters or exits your home. Even with mobility issues, you can still be in the know as to who is coming and going in your home. With a smart lock security system, you're given complete control to when, where, how and who has access to your home. 
Integrate Voice Assistants
Integrating voice assistants into your home gives you control over other smart home devices such as lights, thermostats, locks and appliances. For many providers, all these smart devices are centralized and work harmoniously. Voice assistants are a great addition to any home with seniors or people with disabilities residing in them. They close the physical gap of having to manually access and manipulate devices. 
With a simple voice command, you can use voice assistants like Amazon's Alexa or Google Assistant to control your smart home devices. Voice assistants also offer customizable routines that can simplify your daily routine. 
For instance, you can set up routines to turn on the lights, start the coffee maker, and adjust the thermostat to your preferred temperature with just one command. Hands-free communication is another key benefit of voice assistants. You can make phone calls, send text messages, and control your television without having to use your hands. In addition, voice assistants can provide assistance with everyday tasks such as setting reminders, checking the weather, and even providing recipes. This can be a valuable feature for individuals with mobility challenges who may require extra support with daily activities.
Overall, voice assistants are an excellent way to make your home more accessible and convenient. They provide support by making daily activities less of a physical task and simplify living in your home altogether.  
Smart-home devices have revolutionized the way we live and interact with our homes. For seniors and those living with disabilities in particular, these modern solutions have provided a new level of independence and self-sufficiency. Smart technology has enabled people with disabilities to have an accessible way to control the environment around them. Incorporating these devices into your home can make it more accessible and convenient. Whether you're starting with one device or embracing them all, smart-home technology is designed to make a home more comfortable and accessible.