Home » 6 Remodeling Companies in Arlington That Are Perfect For Your Home
6 Remodeling Companies in Arlington That Are Perfect For Your Home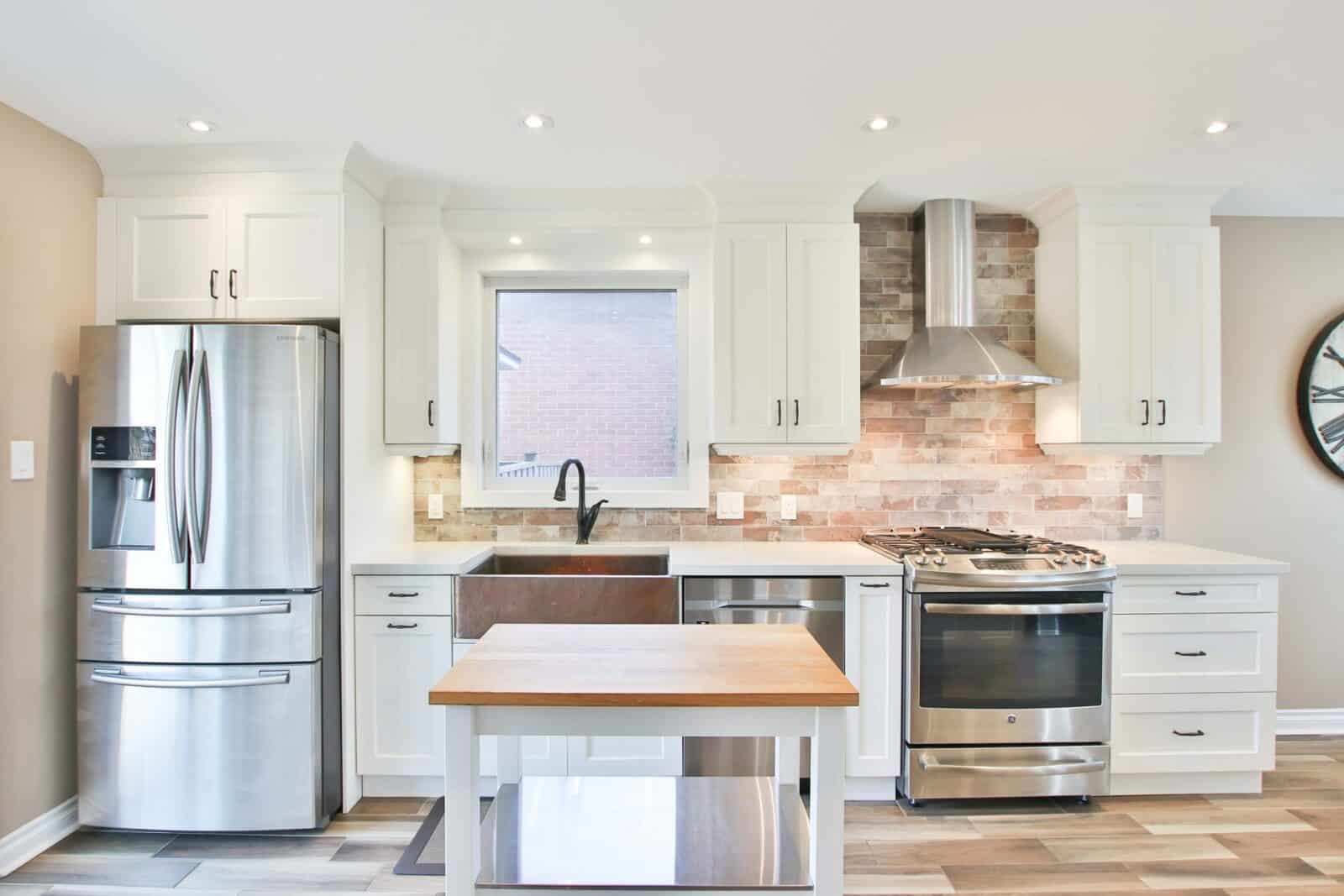 A remodeling project is a considerable investment. Whether you're remodeling your kitchen or bathroom, you want to choose from the top remodeling companies in Arlington.
We gave narrowed down the top 6 remodeling companies in Arlington that were reader-recommended. These will put your mind at ease when you choose one of these professionals to give your home an update.
GBC Kitchen and Bath
GBC Kitchen and Bath is dedicated to providing you with personalized home renovation ideas that suit your aesthetic and interests, and they have licensed and skilled in-house design and home renovation contractors at your disposal. 
Moreover, they can assist you if you need a major home repair, a cosmetic update, or are set to renovate or expand your kitchen area. Kitchen remodeling, bathroom renovations, general house remodeling, and interior and exterior repairs and modifications are just a few of the services they offer. 
From their first interaction with you to the end of your project and beyond, you will get the best experience. For instance, their protocols ensure that they have clear expectations and they exceed them, regardless of the scale.
Key perks: 
Affordable and Efficient Services 

Submit Our 1-Min Form and Get Multiple Free Quotes. 

Quotes For All Home Services. 

Find Exclusive Contractors. 

Compare Prices & Deals. 

Free Online Quotes. 
GBC Kitchen and Bath Reviews: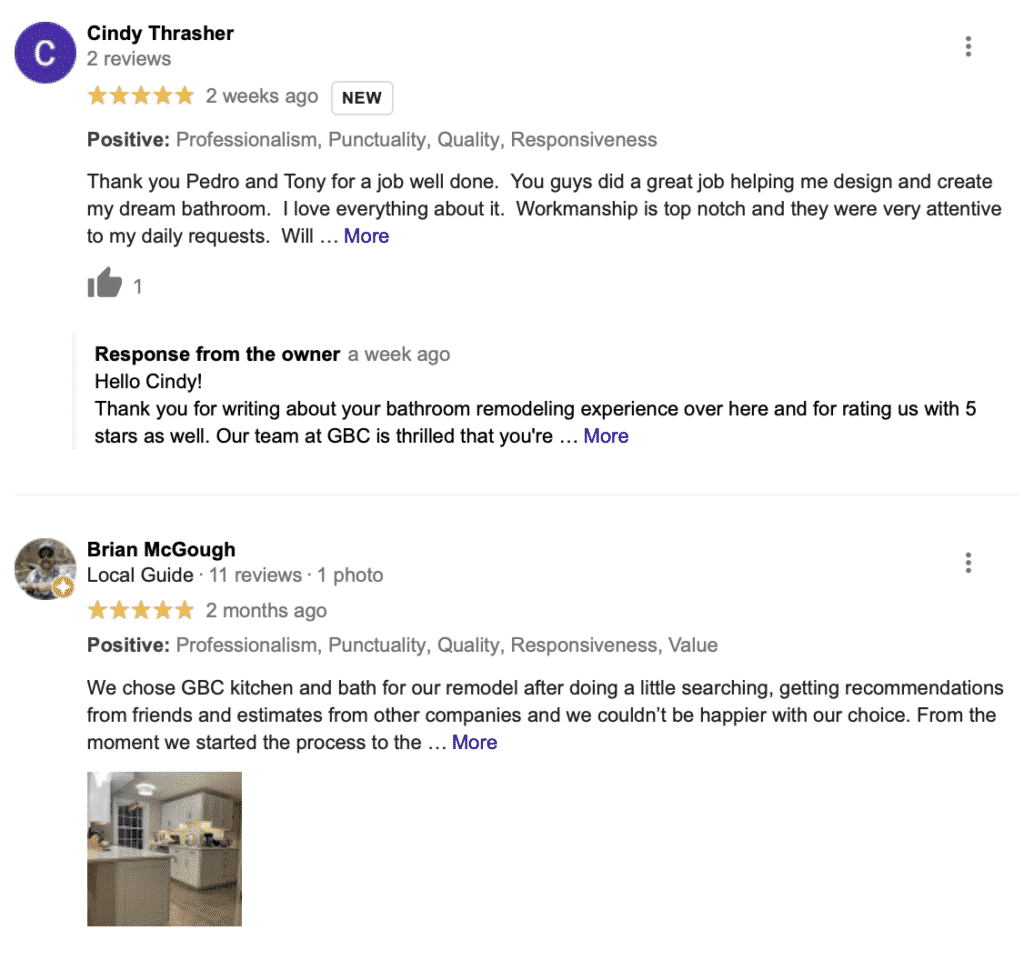 Bull Run Home Remodeling Services 
Every home renovation project is unique, and at Bull Run, they bear that in mind as they meticulously create your project to your exact specifications. If you're feeling uninspired, their support team will be there for you every step of the journey. 
They'll help you make style, material, finish, and innovation decisions. Most importantly, you will get your kitchen or bathroom remodel completed on time.
It will be immaculate and ready to use when you arrive! The staff even collaborates closely with each customer to bring their project ideas and visions to life.
Bull Run Home Remodeling Services Reviews: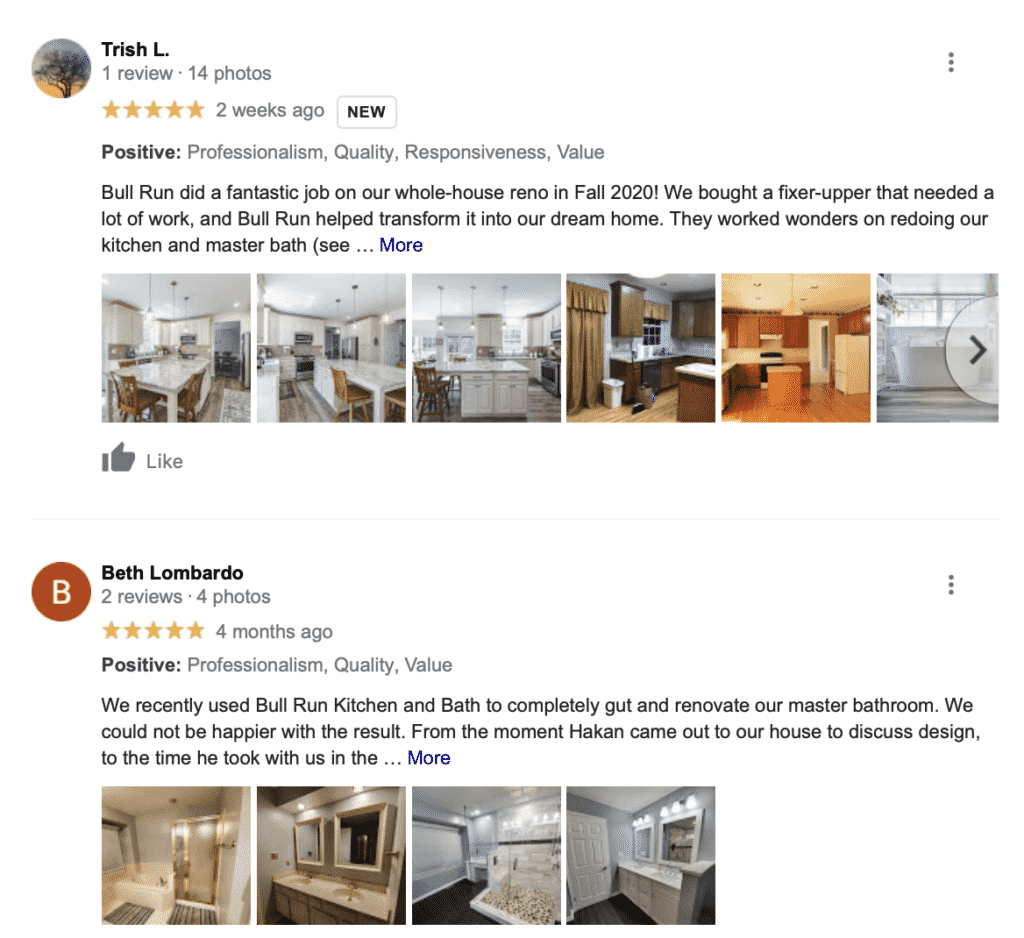 Dulles Kitchen and Bath
Are you pleased with the appearance of your home? Your home, being the focal point, should be functional as well. A good kitchen or bathroom makeover may increase the value of your house and turn a cramped space into a custom place that meets all of your needs and tastes.
For instance, every home renovation project begins with research, and their designs are based on the needs and preferences of the homeowners living in Arlington, VA. Consider your lookout for "kitchen renovation in Arlington" to be over. Furthermore, they even offer custom services. As they say, without the final touches and bespoke features, no residence is complete. This personalization is what distinguishes a house from your own home. 
View their portfolio to see previous successful remodels they have completed in Maryland, DC, and Northern Virginia, and contact their award-winning team now!
Dulles Kitchen and Bath Reviews: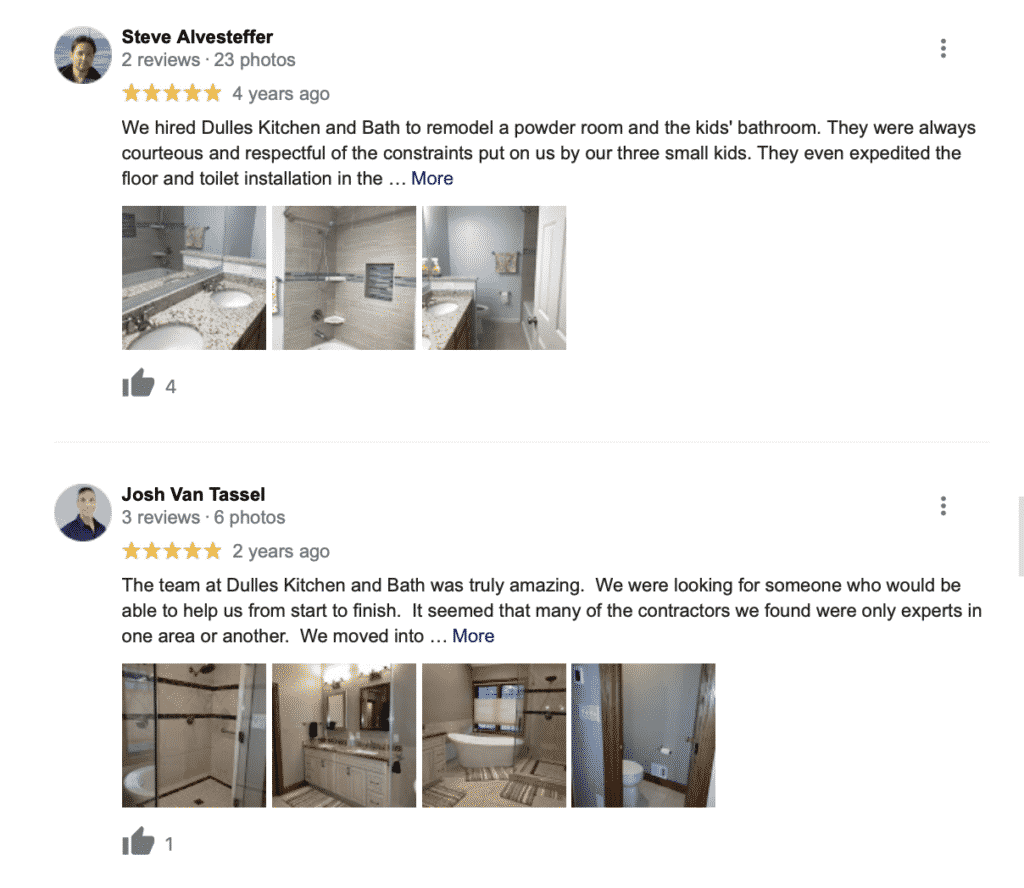 BMW Construction 
From start to finish, working with BNW for your home restoration project will be a roaring success. They'll also be able to provide you with a free estimate and professional consultation, as well as the highest-quality items at the most reasonable pricing and the greatest home improvement service in town.
Regardless of whether you appreciate a sound quality that will last for decades, meticulous design, or professional advice to help you strategize your upcoming project, they have the answer to all. Similarly, they've been serving the Richmond and Arlington area for fifteen years and have been rated the best local home improvement contractors.
Kitchen and Bath Shop
Do you desire house remodeling in Arlington, Virginia? Kitchen and Bath Shop can assist you with any remodeling project. They are a leading home remodeling firm in Northern Virginia, with experience altering various homes throughout the Arlington area.
The Kitchen and Bath Shop team does it all, from nitty-gritty upgrades to final construction. They offer:
Whole-home remodeling

Kitchen remodeling

Bathroom remodeling

Basement remodeling

Garage conversion/remodeling

Attic conversion/remodeling

Exterior home remodeling
To set up a free design consultation for your home makeover in Arlington, VA, call them now!
Kitchen and Bath Shop Reviews: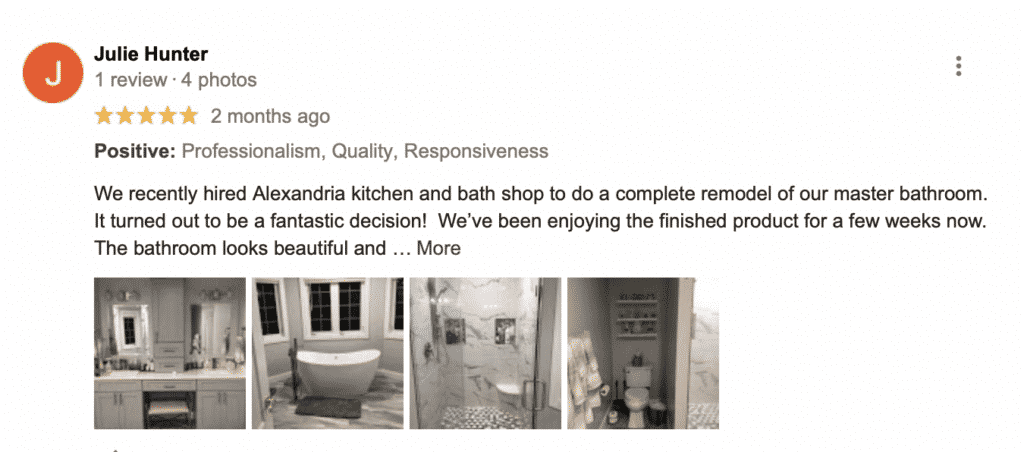 NU Kitchen and Bath
Your house is your comfort, and it should be as cozy as you want it to be. Their design and construction experts can also make your dreams a reality from spacious living rooms and pleasant baths to comfy bedrooms and multi-function basements. 
There is a reason why NU kitchen and bath is one of the top remodeling companies in Arlington. They also collaborate closely with their clients to ensure that every fixture, fitting, and other detail is in place to provide the comfort, convenience, and ambiance you desire. They also completely understand the most recent design trends, material selections, and construction codes, allowing them to provide outstanding service, quality, and durability to their Virginia clientele.
NU Kitchen and Bath Reviews: