Planning a bathroom remodel? Make sure to stay away from the below mistakes!
Your day starts and ends in the bathroom. So don't you think it deserves to look and make you feel your best? And that means chucking out all the outdated bathroom trends and moving onto the current ones.
Unsurprisingly, the bathroom's design has a significant impact on your everyday mood; therefore, you need to shower some love on it. From brushing your teeth to begin your day to your daily skincare routine at night, it is all in your bathroom. So looking after your bathroom and updating it from time to time is a must!
But before you start to stock up your bathroom with all the chic things and update it, there are things you must begin to eliminate. Here are a few outdated bathroom trends you need to get over! 
Jetted Tubs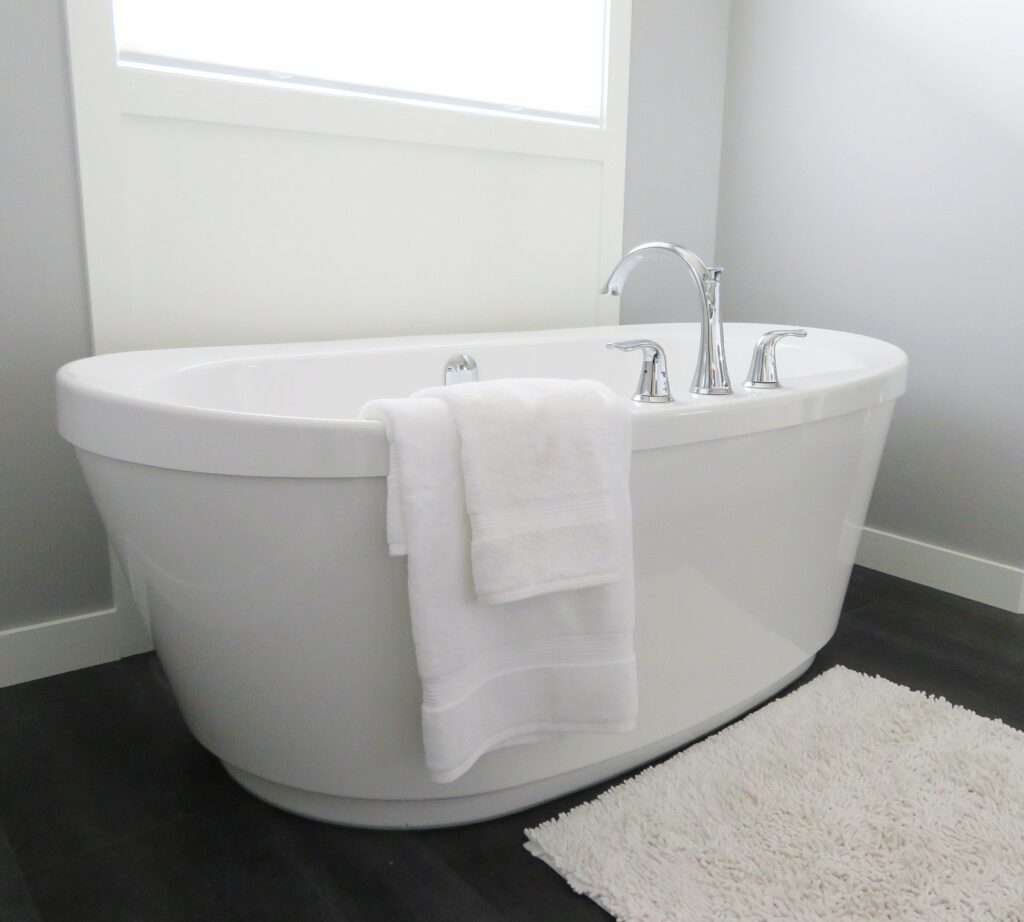 Back in the early 2000s, jetted tubs were the trendiest and prevalent in all types of bathrooms. With plumbing and maintenance issues, jacuzzi or jetted tubs are fizzing out faster than bath bombs. Currently, millennials are all about freestanding tubs, and they are the IT thing for bathrooms, big or small. It is high time you consider replacing the jacuzzi in your bathroom!  
Bright Bathroom Tiles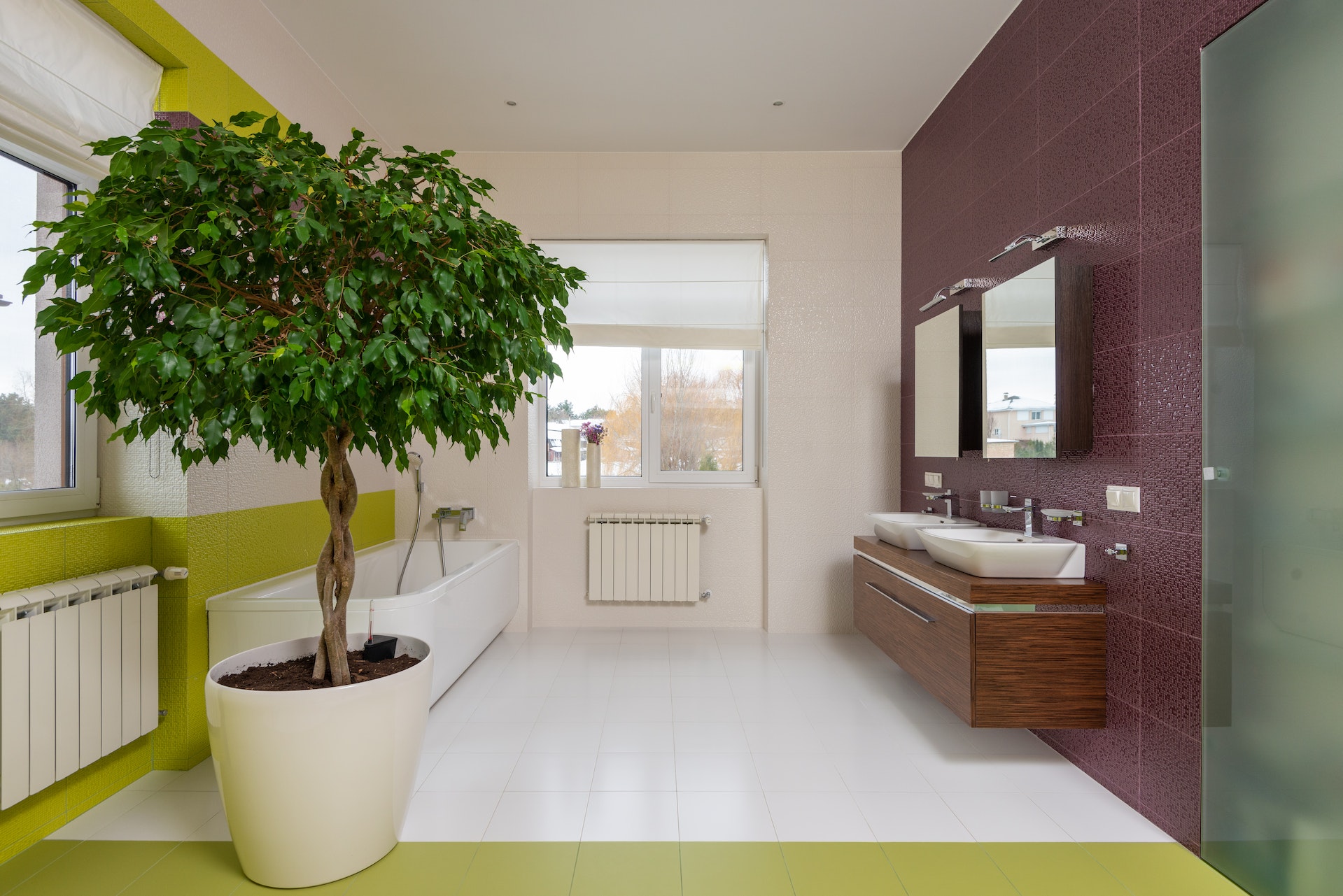 As per designers, high contrast tiles are a big no-no for bathrooms. Extravagant tiles with bursts of colors might repel potential buyers if you want to resell your house in the short run. Go for textured shower tiles in the colors grey, white, or black instead. You may also incorporate bathroom wall art, bathroom fixtures, or something as simple as a bath towel.
Double Sinks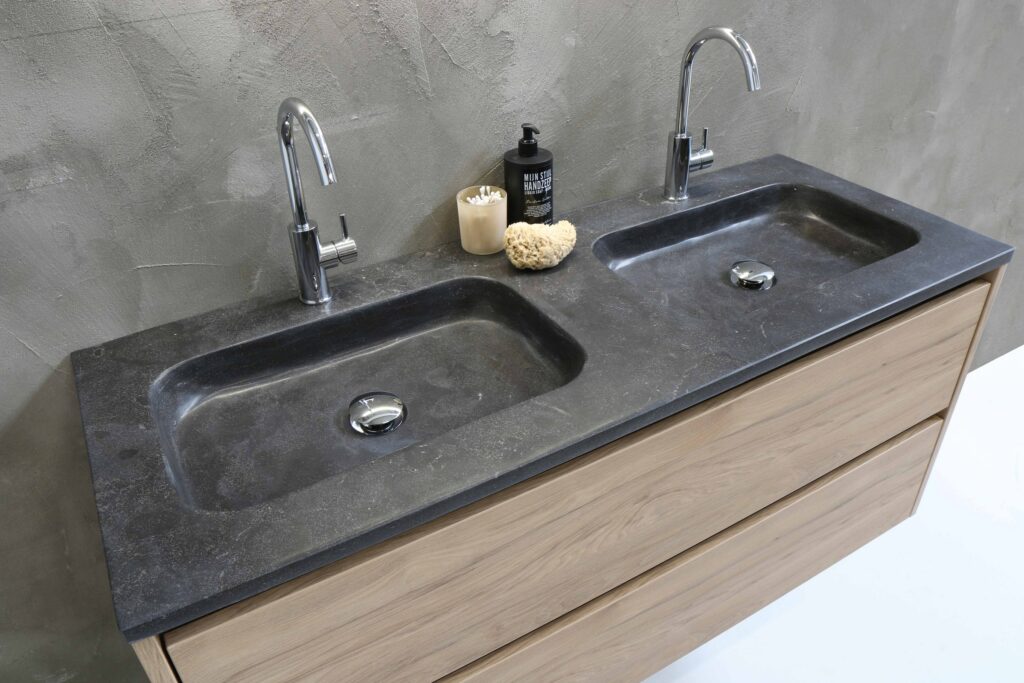 Double sinks look good only in romantic comedies, but not so much in real life. They create more nooks and crannies in your bathroom, making it harder to clean. There is not much counter space left either for any of your essentials. In current times, it is all about simplicity and functionality. If you want to make your bathroom look updated and aligned with the trend, go for floating sinks. 
All-white Scheme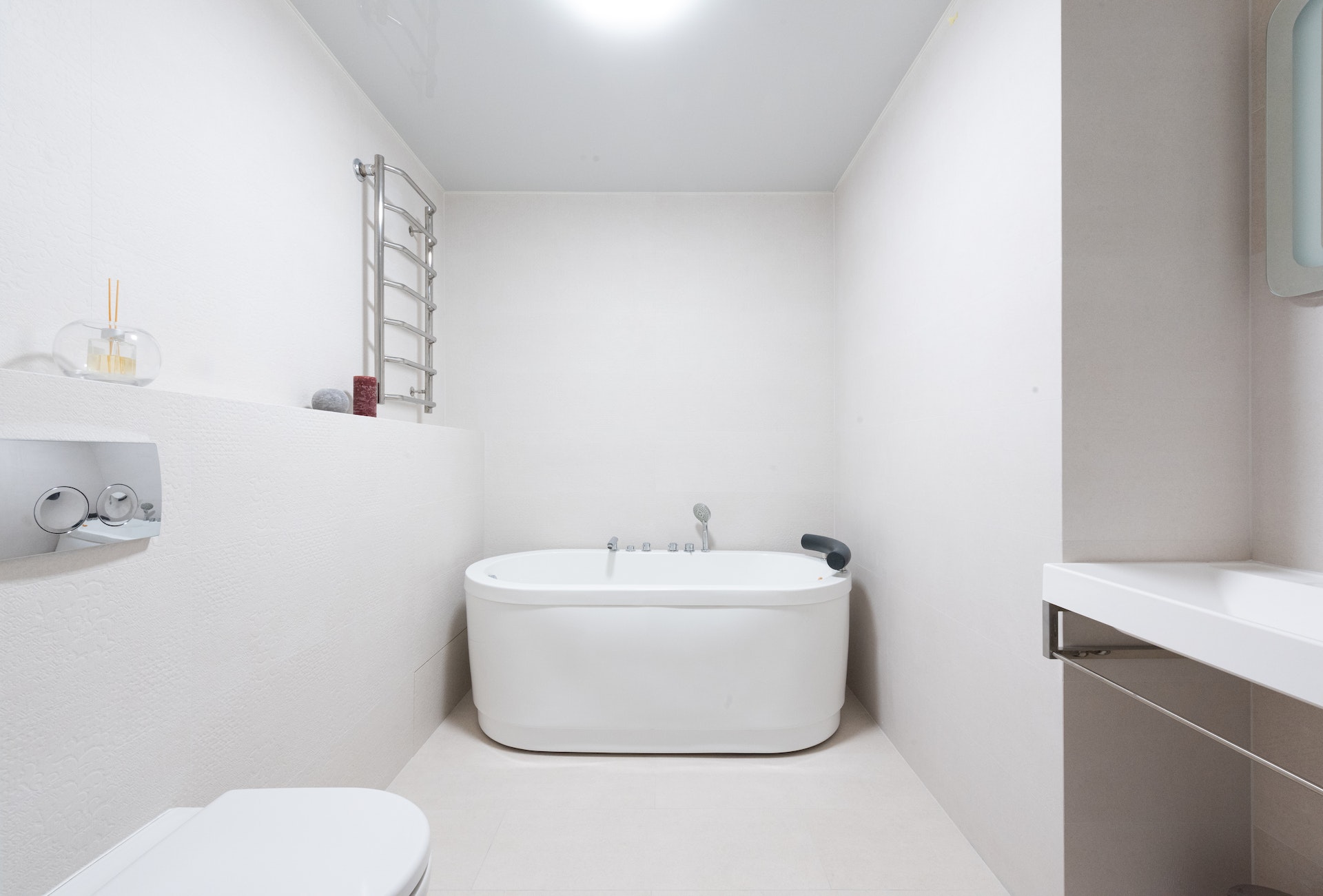 The all-white scheme has just grown tiresome and is way overdone now. Adding shades like tranquil turquoise, peppermint green, and maybe some skin tones can help spruce up your bathroom rightly and keep up with the trend. Your bathroom should be a cozy, warm space for you to enjoy and feel relaxed, and not feel like you are in some laboratory! Adding some neutral colors to your bathroom which are not high in contrast can help spruce up your bathroom rightly and keep up with the trend. These bathroom color trends are very hot right now, and they will help you get rid of the age-old all-white scheme in your bathroom.
Subway Tiles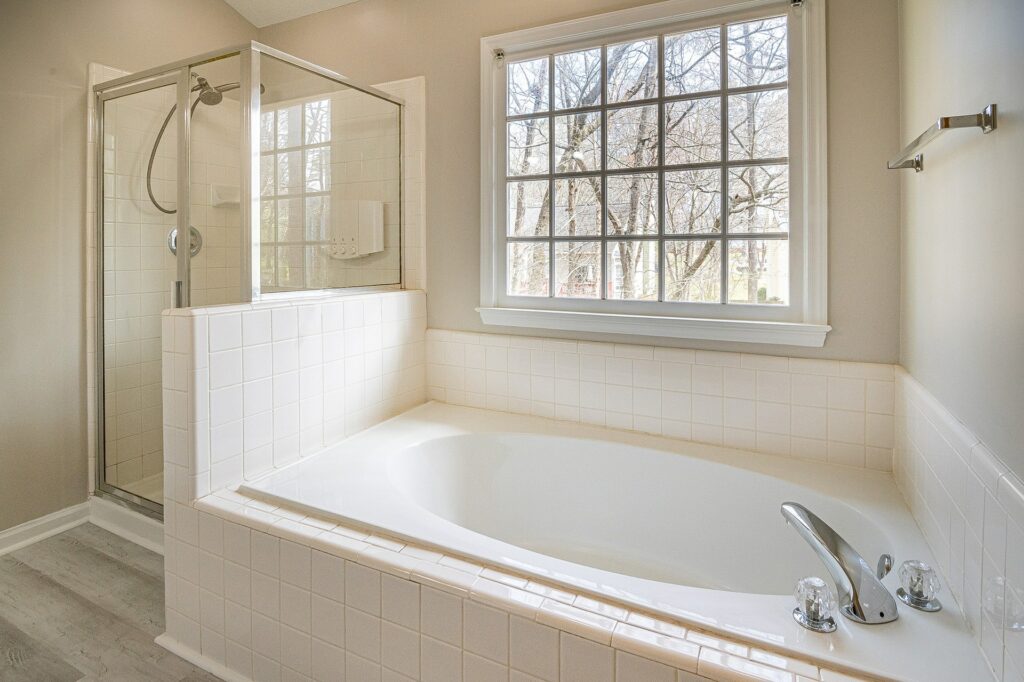 According to many designers, we are approaching the last stop for subway tiles. However, the want for light and airy designs is still at its peak. So, you need to think of a replacement that will keep up with ever-changing trends. Go for Carrara marble, neutral palettes, and terracotta tiles in different geometric shapes which are readily available and will also fall light on your pockets.
Wall-mounted faucets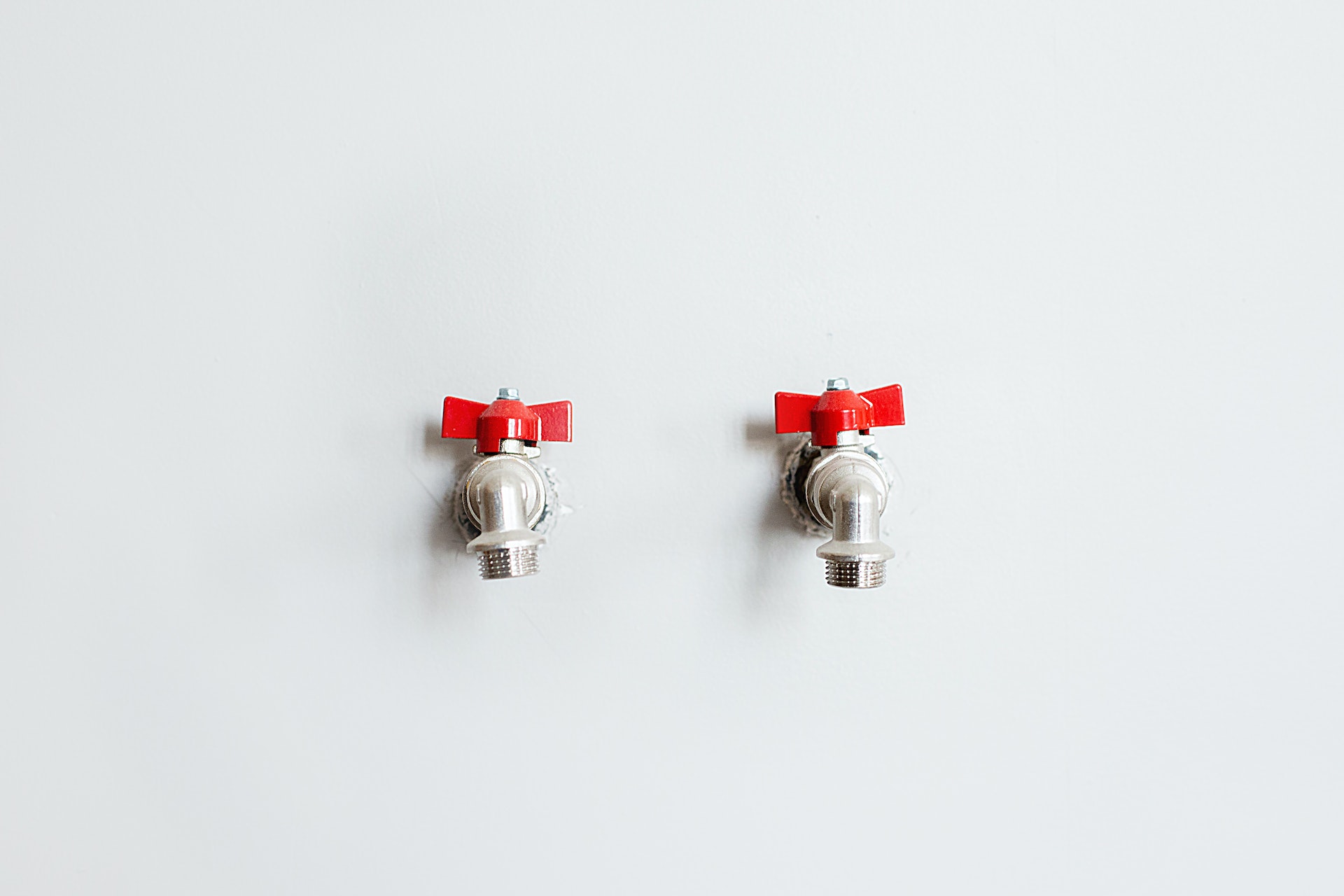 Let's just be blunt here! Wall-mounted faucets are so much harder to install while they also come in fewer styles. If you want to avoid hidden leaks and expensive repairs, consider installing your faucet on the countertop that'll make your pipes and fittings more accessible. 
Chevron Pattern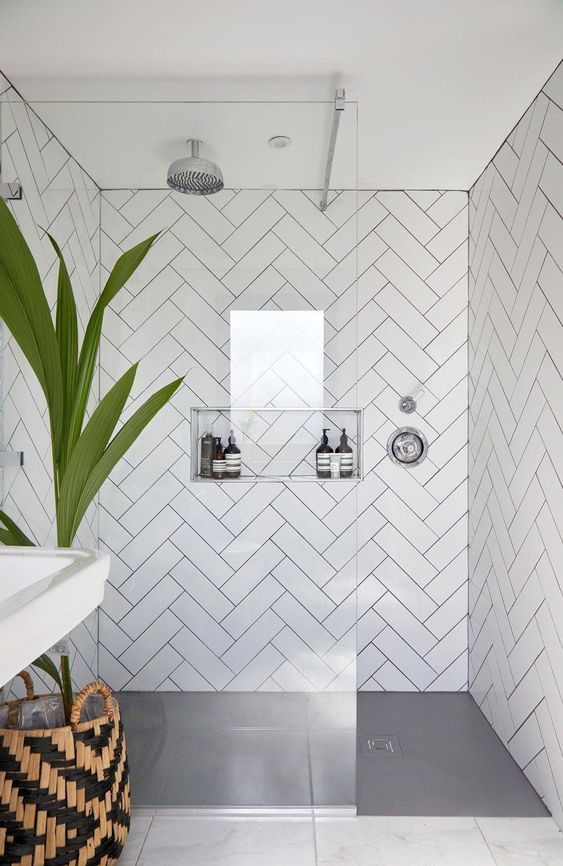 Although the chevron pattern has been a popular trends for years now, it's time to try something new and unique. If you liked the disliked the multi-color zigzag patterns 10 years ago, it's not necessary for you to bear them now. Get rid of the wallpaper, rugs, and towels that you incorporated to align with the design and pick something like an elegant herringbone. 
Granite Countertops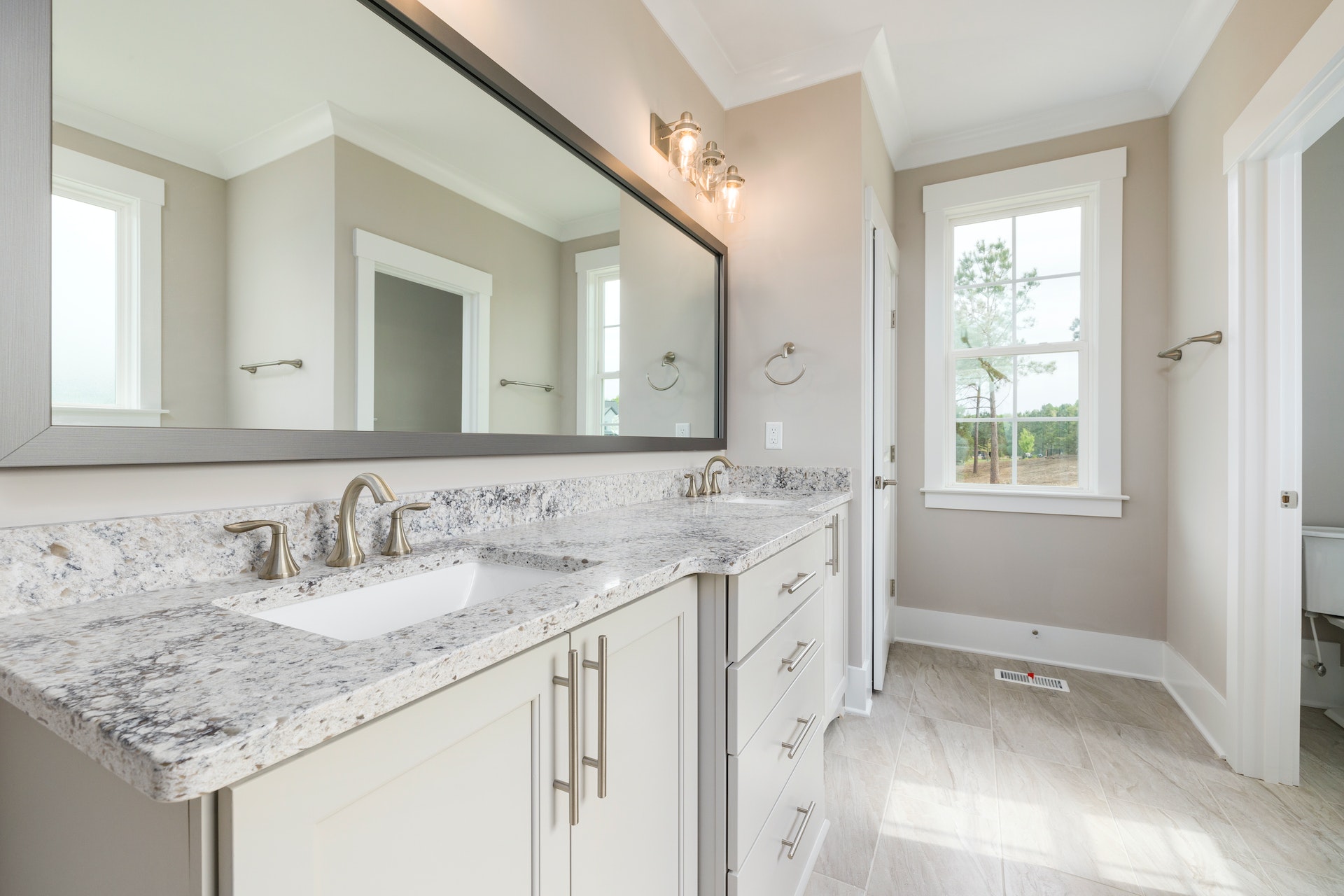 The once-trendy granite countertop in bathrooms is quickly becoming passé. You may ditch the same, old material and move to something more appealing and sleek like quartz or limestone. Limestone is much preferred by a lot of homeowners now because of its striking resemblance with marble. 
Barn Doors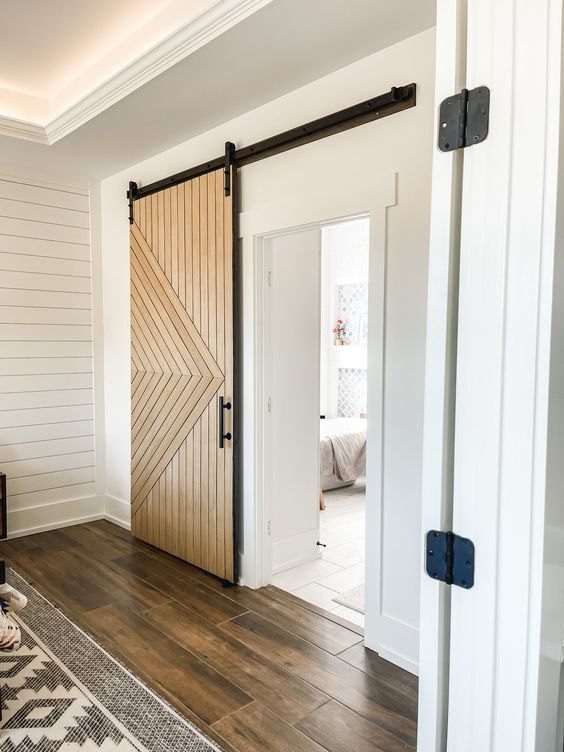 While you might like a rustic vibe in your bathroom, the barn door is one of the hopelessly outdated bathroom trends. You might consider installing a pivot door which is pretty much a winner in terms of style and functionality. The 'wow' factor in a pivot door can make your bathroom stand out from the rest of your house.  
No Tub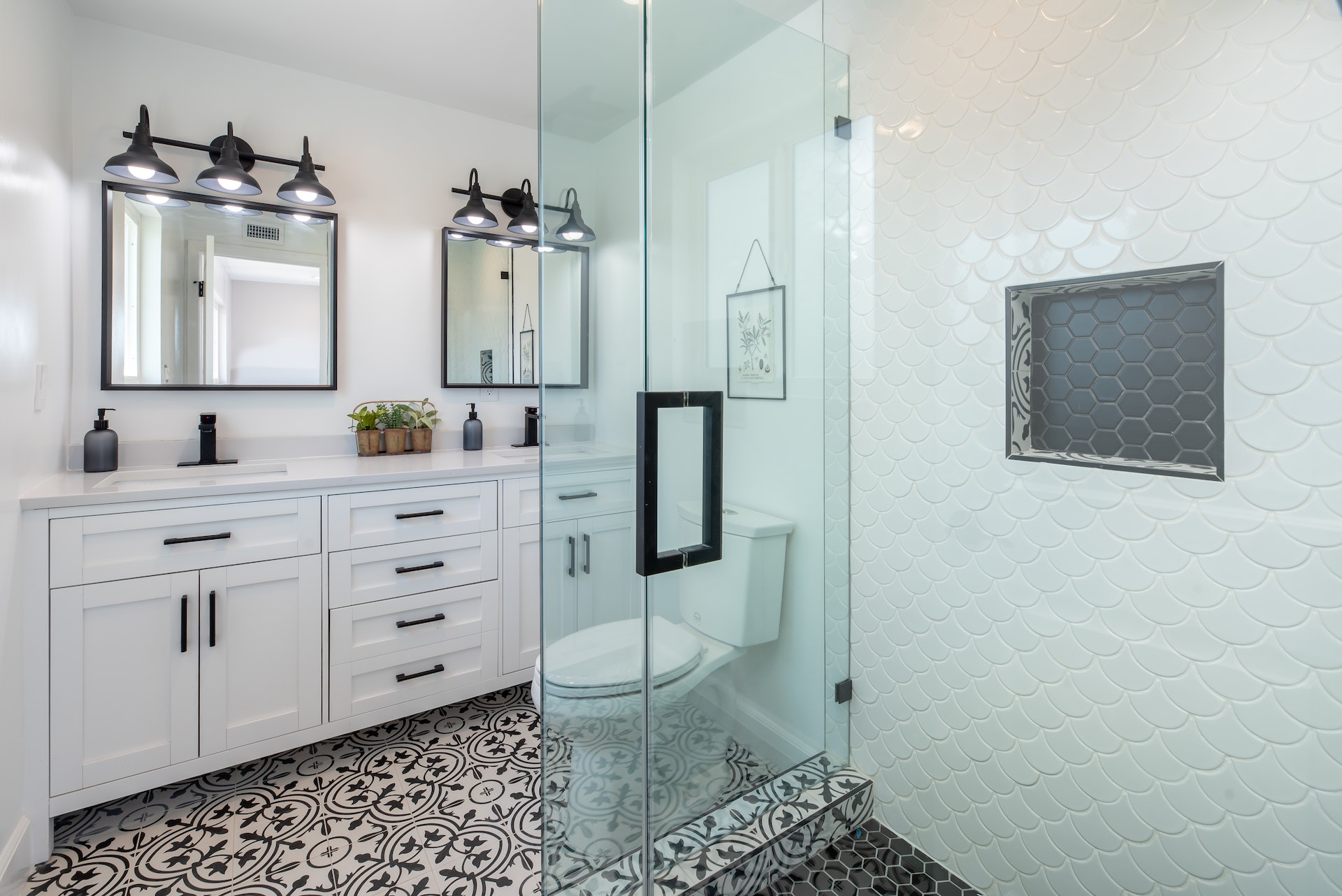 We are quite done with the no tub bathroom look! For a master bathroom, one of the top trends is to install a gorgeous freestanding tub. They are minimalist in design with a fuller visual appeal while providing a lot of space. 
Magazine Holders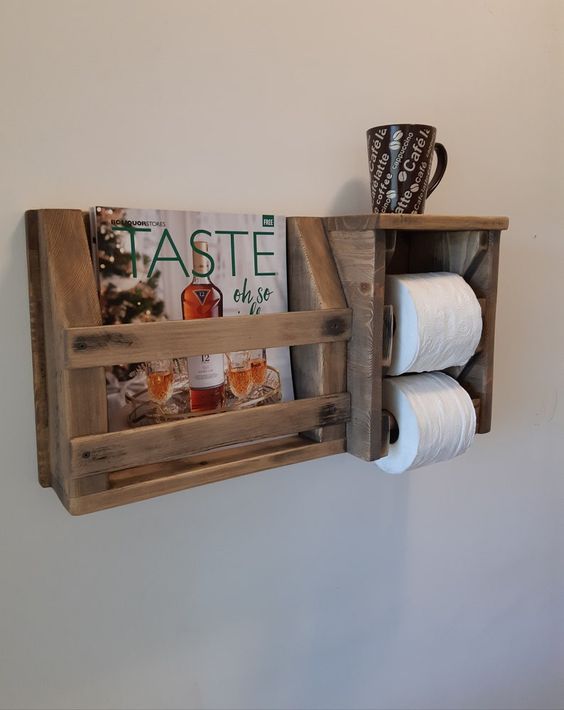 Magazine holders aren't a great idea for a small bathroom, as it unnecessarily clutters up your space. Besides, you may simply stack your magazines in bathroom closets or cabinets, when not in use. 
Frameless Mirrors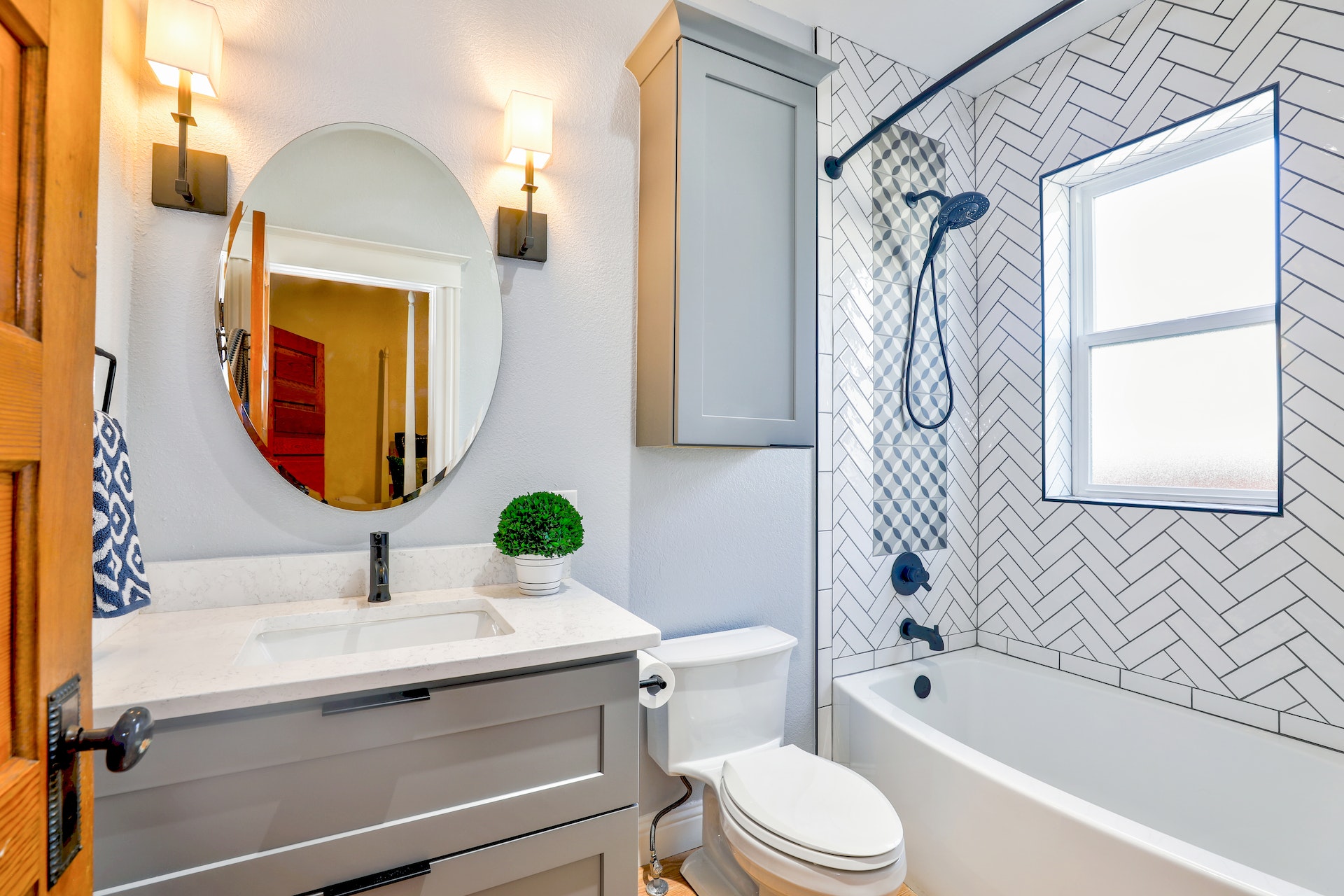 Frameless mirrors add zero character to your bathroom and you need a major upgrade from this builder-grade, ubiquitous design. The hottest trend right now is a rectangle frame with two or four curved edges. Circular motifs and geo forms are increasingly popular, as they depict a sense of style which can range from architectural to surreal. 
Multiple Shower Heads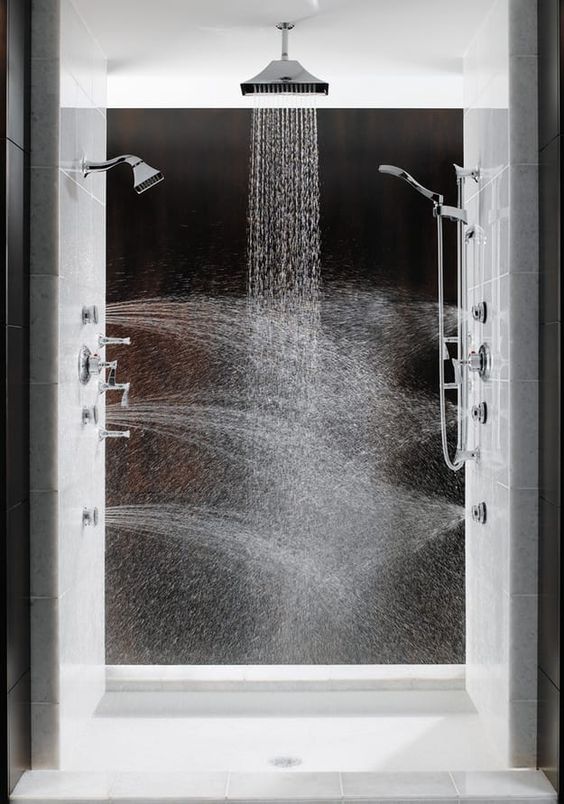 Multiple showerheads are nothing more than a wasteful luxury. Ideally, one oversized shower is enough to meet your water and energy consumption needs. With consumers opting for more sustainable designs, the multiple shower heads concept is no more popular. Opt for a single showerhead instead and bid adieu to outdated bathroom trends.
Glass Block Windows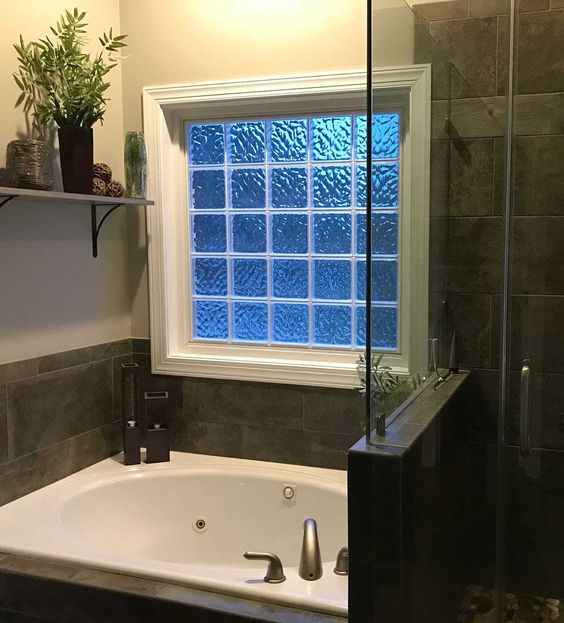 There is no denying that glass block windows have become a tired trend. They might have been popular in the 90's but it's important to allow a generous air flow and natural lighting in your washing space. Get rid of the glass blocks to avoid a cloudy ambience. 
Elaborate Lighting Fixtures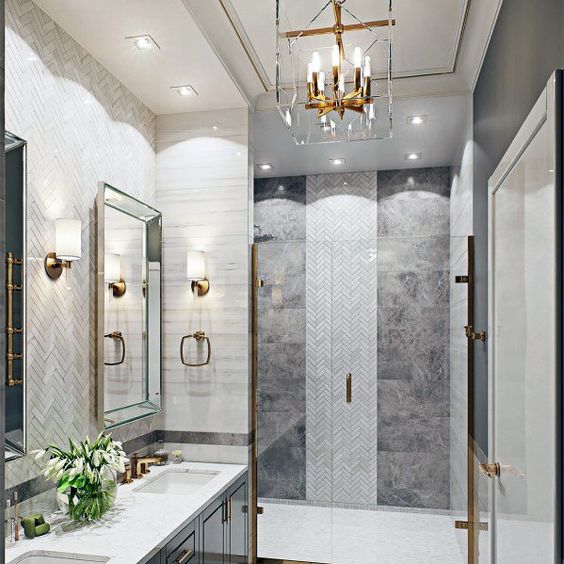 Garish bathroom lighting fixtures are one of many bathroom trends that you need to avoid. They can make turn your bathroom slightly claustrophobic, especially if it's small in size. Designers recommend recessed lighting as a more contemporary alternative.