Home » Everything You Must Know About Outdated Bathroom Trends
Everything You Must Know About Outdated Bathroom Trends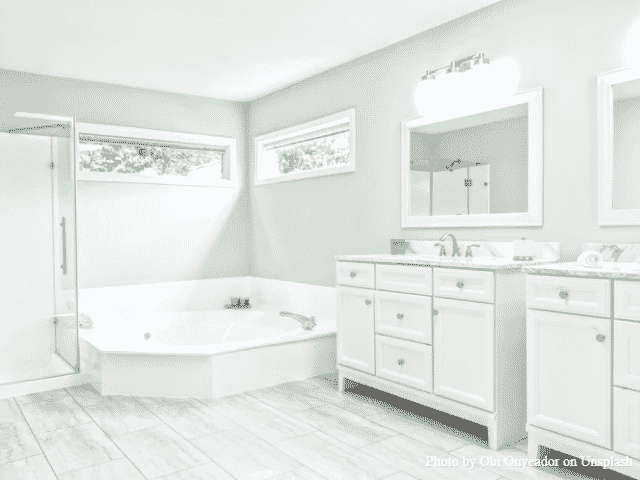 Your day starts and ends in the bathroom. So don't you think it deserves to look and make you feel your best? And that means chucking out all the outdated bathroom trends and moving onto the current ones.
But upgrading your bathroom with all the new design trends does not mean you discourage and pay less attention to its functionality. While bringing in all the new things in your bathroom, you also need to see how useful they are.
Unsurprisingly, the bathroom's design has a significant impact on your everyday mood; therefore, you need to shower some love on it. From brushing your teeth to begin your day to your daily skincare routine at night, it is all in your bathroom. So looking after your bathroom and updating it from time to time is a must!
But before you start to stock up your bathroom with all the chic things and update it, there are things you must begin to eliminate. Here are a few outdated bathroom trends you need to get over! 
#1 Jetted Tubs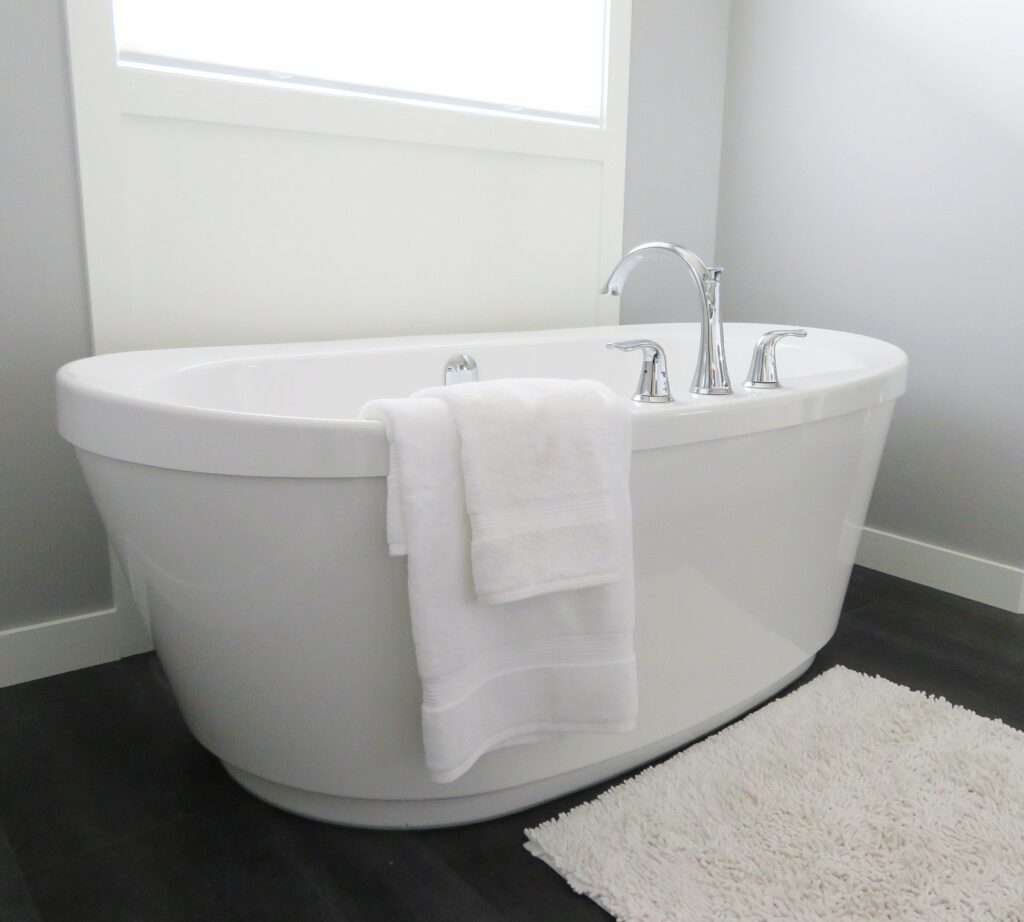 Back in the early 2000s, jetted tubs were the trendiest and prevalent in all types of bathrooms. Everyone was going gaga over it and wished to install it in their bathrooms. But according to the designers, jetted tubs are a thing of the past.
These tubs are not just outdated, but many people are having plumbing and maintenance issues with them. The pumps cause too much foaming, and there are motor failings in many cases. So what is the point in continuing with such an element which does not even fulfill your wishes to make your bathroom look sophisticated and elegant?
Currently, millennials are all about freestanding tubs, and it is the new luxury for bathrooms, big or small. They are very popular and are replacing the Jacuzzi quickly. Jacuzzi or jetted tubs are fizzing out faster than bath bombs. It is high time you consider replacing it if you have one in your bathroom! 
#2 Bright Bathroom Tiles
Bathroom tiles with bright colors and bold motifs are so out. These extravagant tiles with bursts of colors have the potential to repel any buyers who wish to buy your house if you want to resell it in the short run. Bathroom shower tiles in the colors grey, white, or black are trending at the moment, and that is exactly what you need in your bathroom.
If you wish to have any particular designs, you can go for textured tiles instead of bold motifs. High contrast tiles are a big no-no as per the designers. Their only advice to you regarding such patterns is to stay away from them in this new year.
You can incorporate these designs through the bathroom wall art, bathroom fixtures, or something as simple as a bath towel. They are much simpler to replace than redoing your entire bathroom floor. It can also take a lot of time, and you need to invest a considerable amount of money when the trend goes out of style.
#3 Double Sinks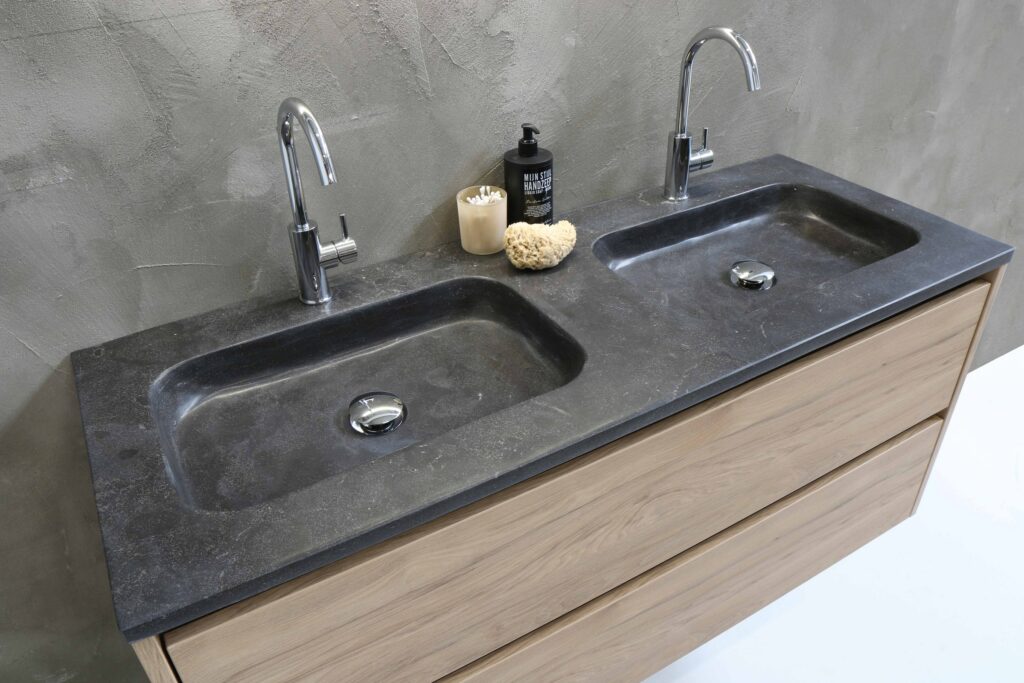 Another one of the outdated bathroom trends is a double sink vanity. Double sinks look good only in romantic comedies, but not so much in real life, especially in today's time and age. In today's time, it is all about simplicity and functionality. And double sinks create double the problem. They create more nooks and crannies in your bathroom, making it harder to clean, and there is not much counter space left either for any of your essentials.
If you want to make your bathroom look updated and aligned with the trend, go for floating sinks. They are very popular and give your bathroom the chic and stylish look that it needs. Nowadays, many people are going for the industrial or commercial looks for their bathrooms, and floating sinks can give you exactly that. 
#4 All-white Scheme
Even though this all-white scheme can give your bathroom a sleek and sophisticated look, with time, it has just grown tiresome and is way overdone now. White is that one color that will always be around. However, it is high time you get rid of everything white in your bathroom and give it some pops of color to prevent it from looking too sterile.
Your bathroom should be a cozy, warm space for you to enjoy and feel relaxed, and not feel like you are in some laboratory! Adding some neutral colors to your bathroom which are not high in contrast can help spruce up your bathroom rightly and keep up with the trend.
See Also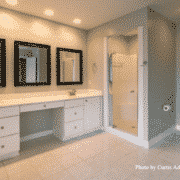 Tranquil turquoise, peppermint green, and maybe some skin tones will give the right amount of color and texture to your bathroom and the much-needed refreshment. These bathroom color trends are very hot right now, and they will help you get rid of the same old, outdated all-white scheme in your bathroom.
#5 Subway Tiles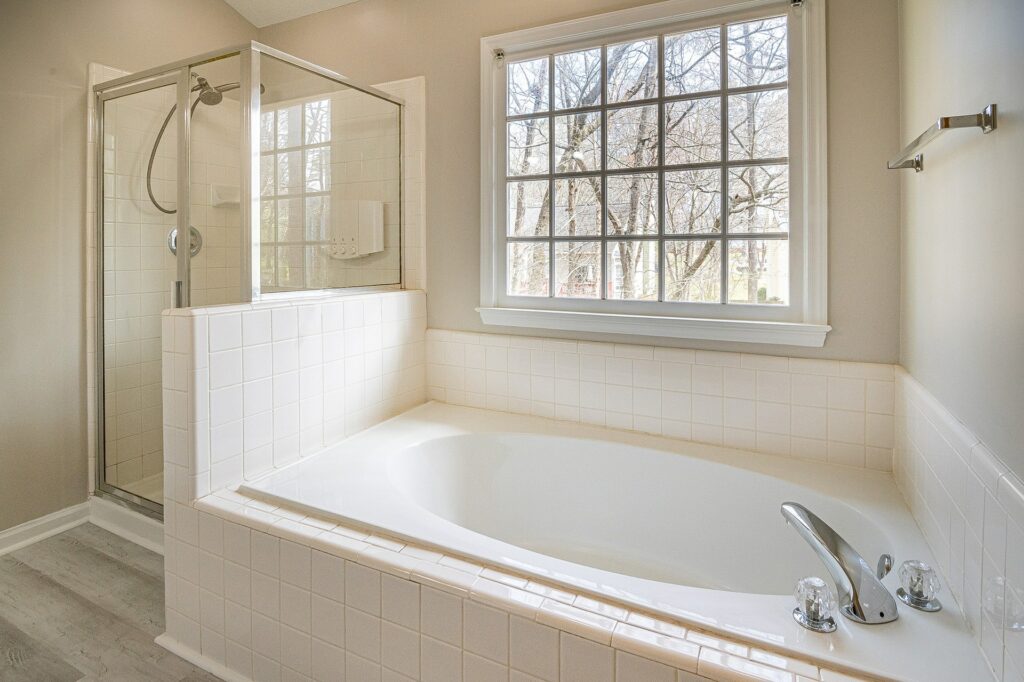 Subway tiles are indeed one of the outdated bathroom trends. It would be better if you accept them as soon as possible. According to many designers, we are approaching the last stop for subway tiles. And this year, it needs to end once and for all.
However, the want for light and airy designs is still at its peak, and therefore, you need to think of a replacement that will keep up with the bars that the subway tiles have set and keep up with the ever-changing trends.
Designers suggest going for Carrara marble, neutral palettes, and terracotta tiles in different geometric shapes to replace your subway tiles. These replacement options are readily available and installable and also fall light on your pockets. They also put a twist to the traditional subway tiles while making your bathroom still look the same yet different!