Home » DIY Wall Painting Ideas To Spruce Up Your Space For Less
DIY Wall Painting Ideas To Spruce Up Your Space For Less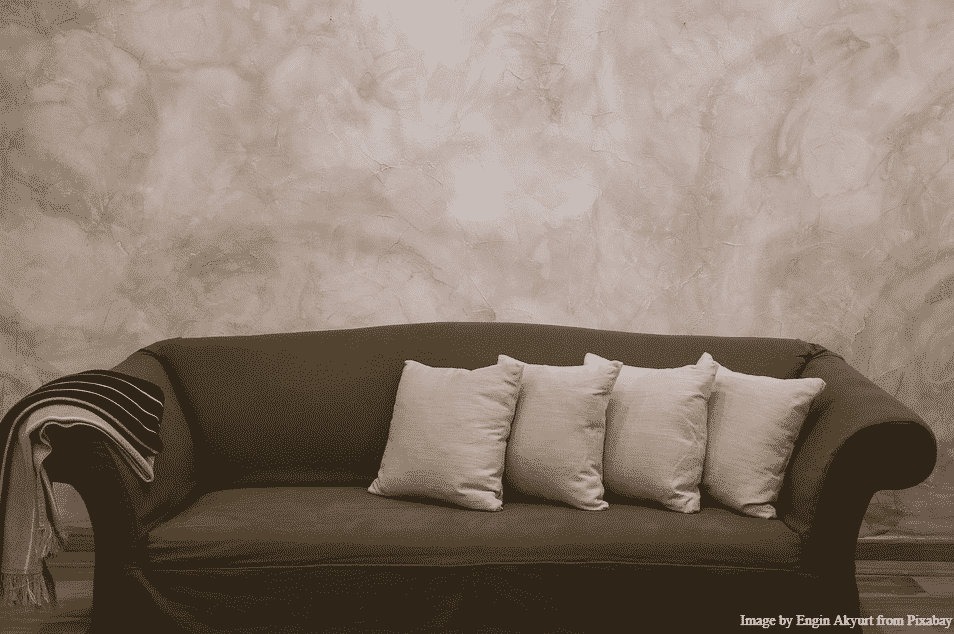 Having a house with boring blank walls only makes you wonder what you can do to give it some life while you stare at them confused. A work of art on your walls can help your guests strike up a conversation after they finish looking at it. DIY wall painting ideas also furnishes a sense of pride and gives a much-needed improvement to your home.
Spruce Up Your Walls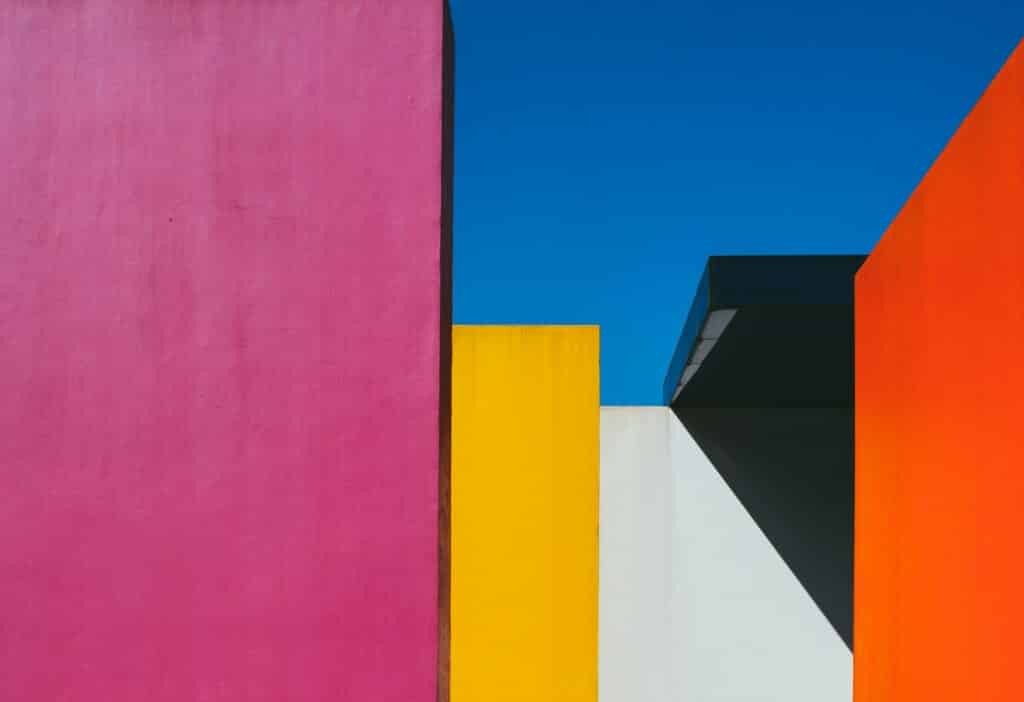 But for all that to happen, you need to spruce up your walls.  And for that, you need inspiration. Several DIY wall painting ideas are waiting to inspire you and get on that wall of yours. So if you feel like your current walls have become outdated and boring, it is high time you pick up that brush and a can of paint and get to work!
You do not need any stick on décor to make your room look creative and fun. There are endless techniques that can help you accentuate your walls and give you the perfect home renovation in just a few hours! So gather some quality time alone or with your friends, and get ready for the most budget-friendly DIY wall painting ideas for your next home makeover!
#1 Stencils Never Go Out of Style
Using stencils on your wall to pump it up a little is the most popular DIY project. Wall stenciling is an easy and straightforward way to add some sophistication and appeal to your home interior décor without hiring a professional. 
Stenciling your walls does not take more than a day, and all you need to do is get yourself a wall stencil that amuses you and spend an afternoon working with those on your walls. If you feel like you are too confused between many designs, you can always look on the internet for some incredible inspirations.
#2 Stripe Them Up
Stripes are a timeless wall décor that will never go out of style. Stripes make your walls look fresh, and there are innumerable ways to incorporate them in the room. Regardless of whether you go for thin or thick strips, they have their ways to transform the look of one's room.
You can either use just one wall as an accent in the room to fill it up with colored strips of your choice, or you can take more than one wall in the place and make a strong statement. Subtle thin stripes help in adding quite a texture to the walls and visually intrigue the on-looker. 
In contrast, bigger and thicker lines are more bold and contrasting and add visual flair to the room. Use tape to draw these vertical stripes on your wall, and make your ceiling look higher than it is!
#3 Polka Dots All The Way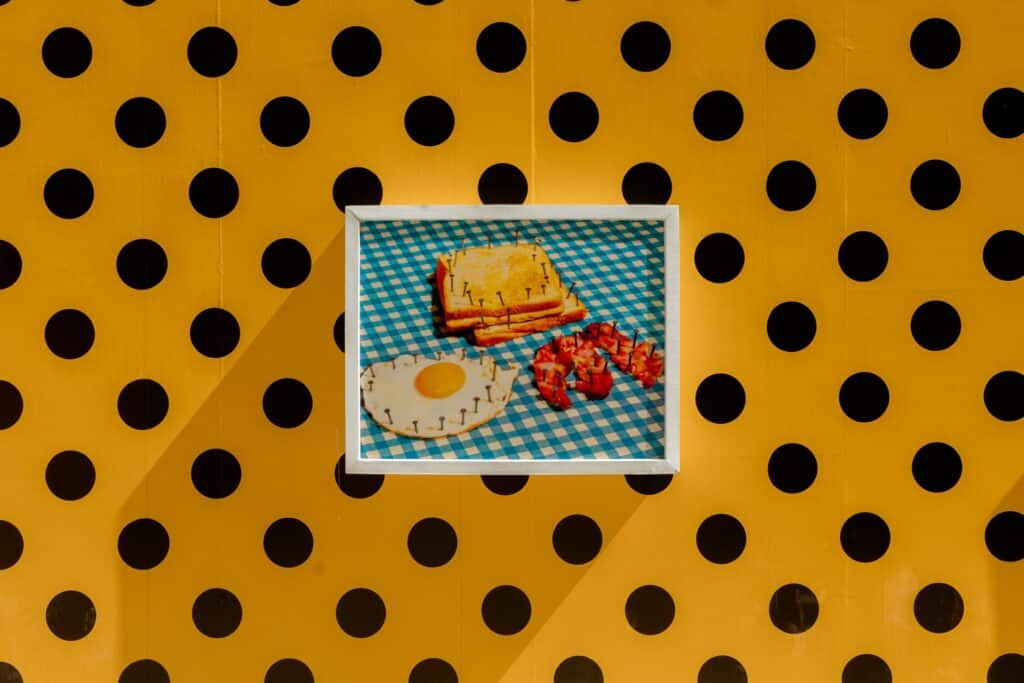 Polka dots in a room give a very playful and cheery vibe to the room. These polka dots are the easiest way to jazz up the room, even for people who are not very fond of DIY art projects but want to spice up their rooms on their own. This one is a trendy accent wall painting idea and comes in varied sizes, depending on your choice. 
You can go for smaller dots in the same color or create a capturing effect by going for bigger dots in different colors on a solid colored backdrop.
Polka dots are the easiest to apply and give your wall a beautiful pop-up makeover in just a few hours. You can paint these in any corner of the house to give yourself and your family a happy vibe, but the best place to paint them is in your child's room!
#4 Solid Color Block
One of the most common DIY wall painting ideas is a solid color block. While people use one color to paint one wall different from all the other walls in the room to accentuate it, a concrete color block is when you paint the center of the accentuated wall in a separate block color to emphasize that part of it more. 
So if you are going for a cream wall, paint the mid-portion of it in a wine red color to accentuate that portion. You can easily do this alone in less than a day, and it is quite fun to do it too! You do not have to be exceptionally talented, or talented at all for that matter, to cover the wall up with some paint! So go and have some fun with your bedroom walls with any two colors of your choice. 
#5 Amusing Abstract Art
Abstract art on walls is a trendy DIY wall painting idea and perfect for your home improvement project. People nowadays are more and more into modern abstract art and are either buying and painting large scale ones on canvas to hang it up on their walls or directly painting it on their walls. By merely layering a mix of colors, you can turn it into a fantastic piece that you can proudly show off on your wall!
Abstract art does not even need any previous painting experience! These pieces of abstract art on your walls are sure to become a conversation starter with the guests who walk into your home. So make sure you give them something to gaze at.
#6 Soft and Spongy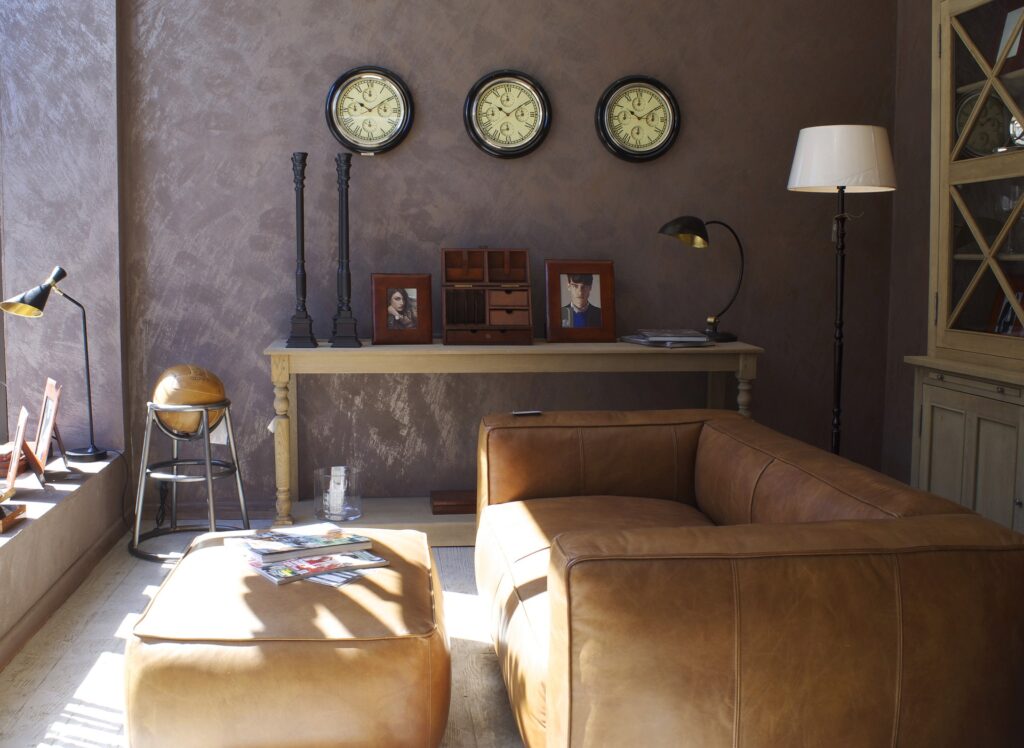 Sponging is another straightforward and effortless way to spice up your boring and dull walls. It is a straightforward technique and is nothing more than its name. It requires the use of a literal sponge or a spongy paint roller. The sponge helps you add dynamic texture to the walls without doing much. 
You do not need any professional's help to give your walls this beautiful makeover. Sponging is extremely easy to execute and does not require any previous skill, expertise, or training. You can even invite your whole family, or your group of friends, to help you sponge your walls and have a fun Sunday with them!