Home » 10 Best Kitchen and Bathroom Remodeling Companies in Philadelphia, PA
10 Best Kitchen and Bathroom Remodeling Companies in Philadelphia, PA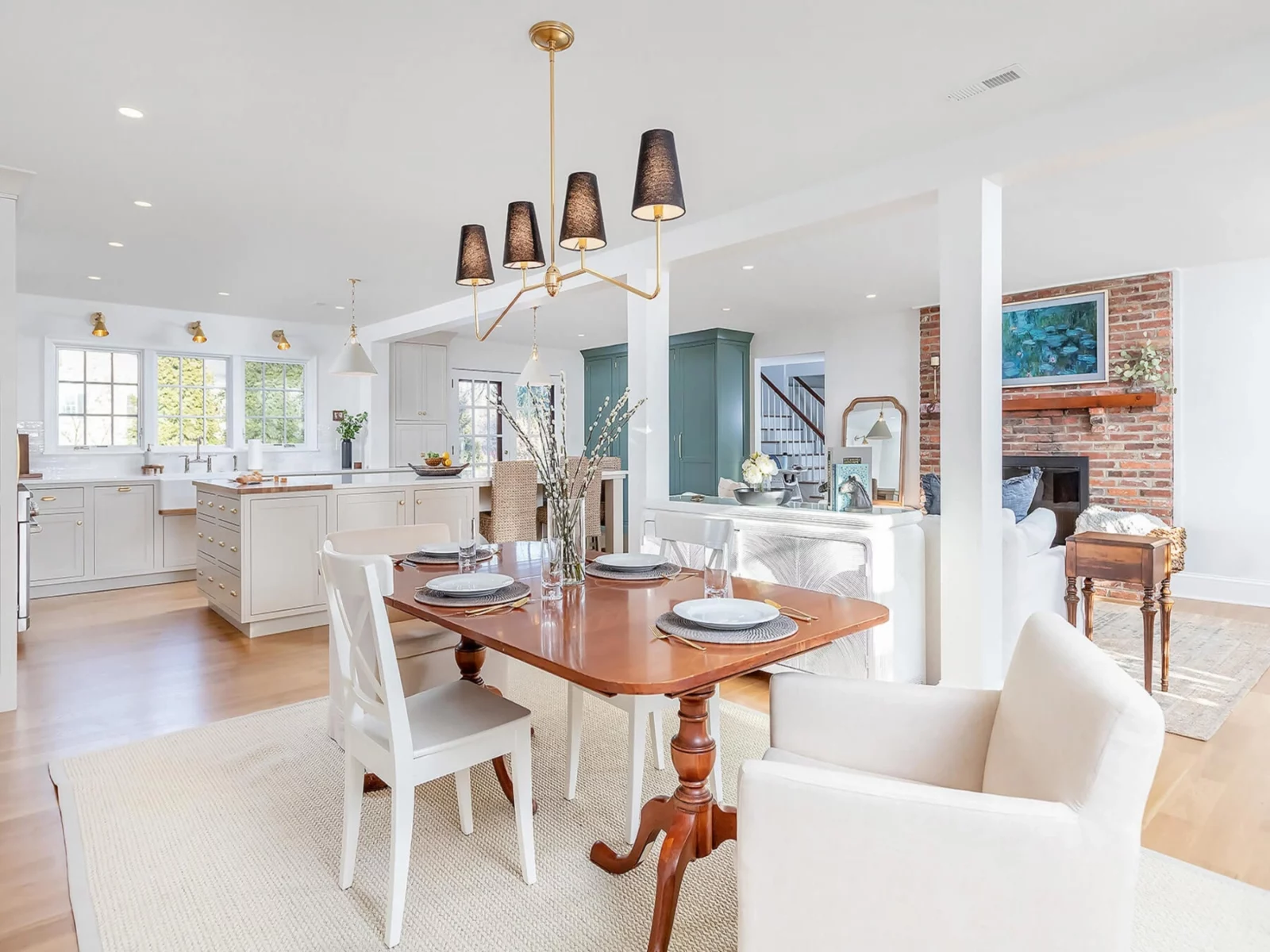 Choosing the best general contractor for your kitchen and bathroom remodeling project is essential to having a hassle-free renovation experience.
We want to make it easier for you when you search best kitchen remodeling or bathroom remodeling near me. So, we have gathered the best remodeling companies in Philadelphia for your convenience.
There are over numerous kitchen and bathroom remodeling companies with some showrooms in the entire Philadelphia region and many freelance contractors, kitchen designer, and bathroom designer. Try not to get more than 5-6 estimates from remodeling contractors since all of them will have to visit your house to give you an estimate or probably meet you in their showroom to go over the kitchen design – bathroom design along with the cost of renovation.
We researched construction companies in Philadelphia, PA. Zoom in on these 10 remodeling contractors in Philadelphia, PA based on their reviews, average pricing, and project management capabilities.
Bellweather Design-Build

Bellwether Design-Build is a Philadelphia-based remodeler specializing in home improvement projects. The firm extends its services to the suburbs of Philadelphia, including West Philly, Narberth, Ardmore, Chester, Fishtown, and residents in the neighboring areas. The team of Bellweather focuses on the renovation of kitchens, basements, bathrooms, and room additions. Bellwether offers a guaranteed 2-year warranty on all its services. 
The company has also earned certifications from NARI, BPI, and EPA. Besides, it's a proud recipient of the University City Historic Preservation Award, UCHS "Gift to the Street" Award, NARI CoTY Award-Winner, Professional Remodeler "40-Under-40" Award, GuildMaster Award, and much more! 
Bellwether Design-Build Reviews
Our third major project carried out by Bellweather involved the removal and moving of walls to open out the ground and add square footage to the ground floor, the design and installation of a new kitchen, and renovations to what had been the dining room. The project included significant electrical and plumbing work, design work by an architect and coordination with the City to obtain permits and get the work approved. It turned out as well as we could have ever hoped.
Mr. Contractor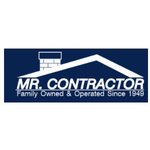 Mr. Contractor is a fully insured home remodeling company serving residents of the suburbs of Philadelphia. The firm specializes in a wide array of services, from major remodeling like a kitchen, laundry room, or basement to minor jobs like plumbing, flooring, mold removal, siding, etc. The company is lead-safe and OSHA-certified and has won multiple Angie's list awards for their services. There are multiple financing options available for clients, such as money orders, checks or credit cards, cash, and so on.
Mr. Contractor is affiliated with NARI and NKBA,  as well as has received A+ ratings from Better Business Bureau. 
Mr. Contractor Reviews
We have used Mr. Contractor multiple times – the first time to do some general renovation in our apartment (new ceiling, new closet doors, and completely renovate two bathrooms and a laundry area), the second time to remodel our kitchen., and now to replace glass terrace doors and floor to ceiling glass windows in our living room. Ken helped us with design ideas that were great, and the work was done quickly, with no detail left out. The follow-through was excellent, and the entire team was a pleasure to work with. We wouldn't use anyone else to do work for us!
KitchenSearch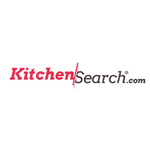 KitchenSearch is one of the best kitchen and bathroom remodeling companies in Philadelphia, known for its premium kitchen cabinets designs and exceptional customer service. The company has over 15 years of experience in the industry. One of the unique and user-friendly benefits that KitchenSearch provides is its 0% financing policy for up to 24 months. It means you first buy their product but pay for it later. 
KitchenSearch provides services like changing the floors of your bath or a full-scale kitchen remodeling. The company houses a wide range of products, including countertops, sinks & faucets, cabinetry, hardware, etc. 
KitchenSearch Reviews
We recently had Kitchen Search design a kitchen for us; our kitchen was very old from the 1960s but Kitchen Search did an AMAZING job with designing and also assembling our cabinets at their warehouse.  

Now, we have grey shaker style cabinets which look much more modern and pleasant. Our kitchen also looks bigger because of the island vs the table that we had before.

Thank you, Kitchen Search and Tatyana A, for the great work! 🙂
Anthony Curci Construction LLC 

Established in 2018, Anthony Curci Construction is a construction and remodeling company. Its founder, Anthony brings over 20 years of experience to the table. The team here specializes in new construction, home remodeling, damage restoration, and handyman services. They are well-equipped to carry out kitchen & bathroom remodeling, along with water mold remediation. 
Anthony Curci Construction Reviews
Working with Anthony and his team was a wonderful experience from start to finish. We were really impressed by the proactive communication, the attention to detail and the flawless, timely execution. Our bathroom looks amazing, and the workmanship is high quality. We are planning for Anthony and his team to begin an additional project in a few months and would recommend his work to friends and family without hesitation.
dRemodeling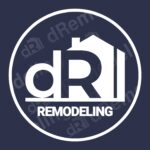 Dan Dragomir, dRemodeling has been in business for 14+ years and is the highest-rated kitchen & bathroom designer in Philadelphia. The company has been featured in Remodeling Magazine's Big50 and is a recipient of more than 34 awards from Angie's List, Houzz, etc. dRemodeling is affiliated with the National Association of the Remodeling Industry (NARI) which named it Contractor of the Year in 2017. 
The remodeling firm holds expertise in a melange of services—bathtub refinishing, custom cabinets & countertops, flooring, shower installation, lighting, and so on. One of the best features of dRemodeling is its 5-year warranty on workmanship and 2-year warranty on its products. The company is, in fact, an authorized dealer for Dura Supreme Cabinetry. dRemodeling currently serves communities residing in Ardmore, Willow Grove, Darby, Blue Bell, Chalfont, Glen Mils, Penn Wyne, Chestnut Hill, Radnor, Lansdowne, Glenside, and surrounding areas. 
dRemodeling Reviews
dRemodeling renovated our kitchen and master bathroom. Both areas were a complete demo, walls were moved/removed, and an amazing new kitchen and master bathroom appeared in their place. Devon helped us with the layout and selection of materials and we couldn't have been more pleased with the results. The crew was professional, punctual, and extremely helpful. There is nothing that team couldn't do.
J. Level & Square Remodeling, LLC

LEVEL & SQUARE is a fully licensed and insured home remodeling company serving residents in the suburbs of Northeast Philadelphia. The team of J holds expertise in kitchen remodeling, basement remodeling, and bathroom remodeling. Their work has been featured on Angie's List and Home Advisor. The service areas of J include Cherry Hill, Cynwyd, Lansdowne, Bryn Mawr, Ardmore, Narberth, Wyndmoor, Conshohocken, Springfield, and Yeadon.
J. Level & Square Remodeling, LLC
J took a look at my tile job and said he would be done in 1-2 days. Based on my previous experience with contractors, I interpreted that to mean about a week. Not J. He texted me at 1pm and said he was going to be done that day! Not only that, but he gave me good advice about the soap holder I wanted to use (intended for larger, thicker tiles than I'd selected) and about the tile design (offset rather than square for "subway" tile). When I got home, it looked great! He also protected my hardwood floor with drop cloth and made sure the tile dust didn't get everywhere. J and his team are very professional and reliable. I strongly recommend J.
Main Line Kitchen Design 

BBB-accredited Main Line Kitchen Design is an award-winning kitchen & bathroom remodeler based in Philadelphia. The firm was founded by Paul McAlary, an acclaimed interior designer himself. In fact, he is a recipient of the 2017 Viking Appliances Designer of Distinction. Under his stewardship, the company has been able to earn several awards like the Episcopal Academy Home Tour Pyramid Award 2008, Viking Designer of Distinction 2017, Best of Houzz 2020, Best on the MainLine 2018, DelCY Award 2019, and many more. Main Line also has affiliations with NKBA and PRO Delaware Valley.  
The team of Main Line offer a wide range of services, from customizing cabinets to designing floor plans. The firm extends its services to clients in Pennsylvania, New Jersey, and Delaware.
Main Line Kitchen Design Reviews
After meeting with numerous kitchen design companies, we choose to work with Paul and Main Line Kitchen Design in late Spring 2011. Paul presented us with not only the most cost-efficient option but also was very knowledgeable and willing to work with us. 

When we were initially looking for a kitchen designer we thought we wanted someone with a showroom and who would act as a project manager. However, we quickly learned that neither a showroom nor project manager was necessary. Paul met with us at our house to discuss the design and project multiple times (and would have met with us more if we had asked him to). Paul was also always willing to give us his opinion regarding colors, hardware, etc. and guide us as needed.
Arti's Kitchen & Bath Remodeling 

Established in 2004, Arti's Kitchen & Bath Remodeling is a fully insured and licensed remodeling company serving the residents of Bucks County, Philadelphia and Montgomery. The company offers kitchen remodeling, bathroom remodeling and tends to commercial services as well.  Apart from home renovations, the staff members of Arti's are also well-equipped to handle handyman services like electrical and plumbing. The company offers affordable pricing for all its services and also caters to commercial projects. 
Arti's Kitchen & Bath Remodeling Reviews
​​The workmanship was impeccable. The work was done to our master bath which directly adjoins our bedroom. The cleaned up every day and my wife and I had no problem living in the bedroom while the work was done.
Performance Kitchens & Home 

Performance Kitchens & Home has been serving the communities of greater Philadelphia since its inception in 1974. The firm is recognized as Philadelphia & Main Line Kitchen Specialist and is a member of NKBA too. It has won a number of accolades for its excellent kitchen and bathroom designs and services. A few of these awards include the Wolf Sub Zero Design Award, Crystal Cabinetry Design Award 2014,  Best of Philadelphia Happening List, 8x Best of Houzz awards, and so on. 
They also specialize in flooring, cabinetry, room additions, color rendering, or full-scale remodeling, etc. 
Performance Kitchens & Home Reviews
Excellent kitchen designers!  Not only are they experts in making your imagination "technically" work, but they also have the artistic gift in bringing beauty to the infinite technical details that are required when creating a new kitchen. I could write much more, though I believe the photos of our beautiful kitchen speak enough.
Martin's Remodeling

Martin's Remodeling is a leading kitchen and bathroom remodeling company in Philadelphia, serving residents of Echelon, Penn Wynne, Narberth, Maple Shade, Wyndmoor, Folsom, Gloucester City, and other neighboring regions. The team of Martin's specialize in various jobs, from installation to repair to complete remodeling of home spaces. 
Martin's Remodeling Reviews
I have nothing but great things to say about Martin's Remodeling. What I love most about this company is that they came in and did what was asked and provided professional advice!