Home » 10 Best Kitchen & Bathroom Remodeling Companies in Frederick, MD
10 Best Kitchen & Bathroom Remodeling Companies in Frederick, MD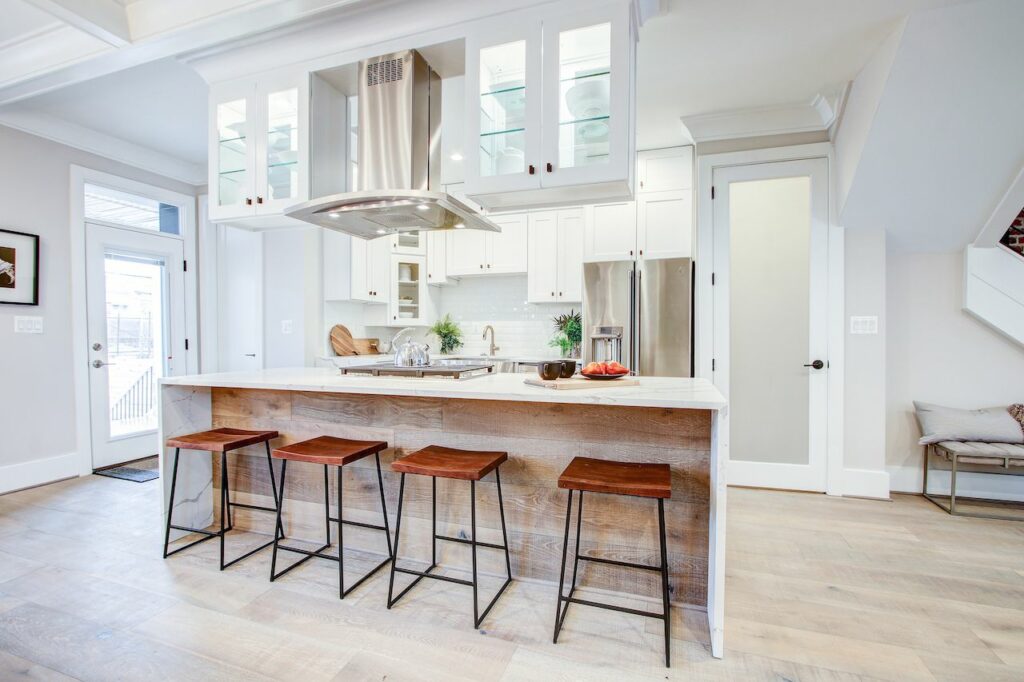 One of the most significant components of a house is the kitchen. It is that one room in the house that you use for multiple tasks, from dining with your family to playing games with your friends. And therefore, it is crucial for you to have an up-to-date kitchen that you can show off whenever someone comes over. This will require you to get in touch with the best remodeling companies in Frederick, MD.
However, designing a kitchen can be quite a task. So it is vital that you appoint a trusted company that will take care of all your needs from start to end. And in that process, it is pretty normal to be confused about the company that you must hire to renovate your kitchen. A lot of companies assure you promising results, so how do you trust one of them? Hence, to make this process a little trouble-free for you, we have brought you a list of the 10 best kitchen remodeling companies in Frederick, MD, that are sure to give what they say!
Kitchen and Bath Shop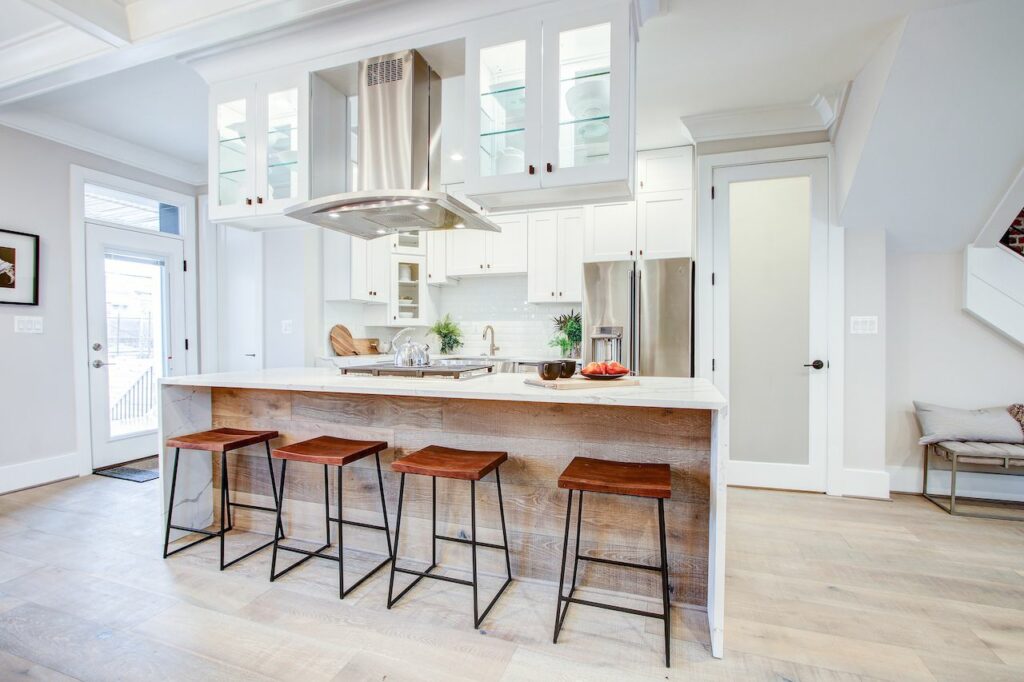 Kitchen and Bath Shop is a fully licensed, insured, and bonded remodeling company based in Frederick, MD. KBS has over 20 years of experience in the industry and serves residents across 45 cities in the entire DMV region.
KBS has been featured in The Washington Post as well as local news publications such as DC Post, Frederick News-Post, The Free Lance-Star, and DailyPress. The team here is well-trained to handle tasks like deck & patio renovation, kitchen & bath remodeling, room additions, etc. 
Kitchen & Bath Shop Reviews
These guys are the best. They show a lot of professionalism from designing, purchasing of materials and even during installation. Their services are also affordable and worthy of every penny they ask. I will always use your services. Thank you. I recommend their services to anyone who needs to replace tiles, install fan and drywall, fit tiles and floors, and decorate interiors.
Home Style Improvement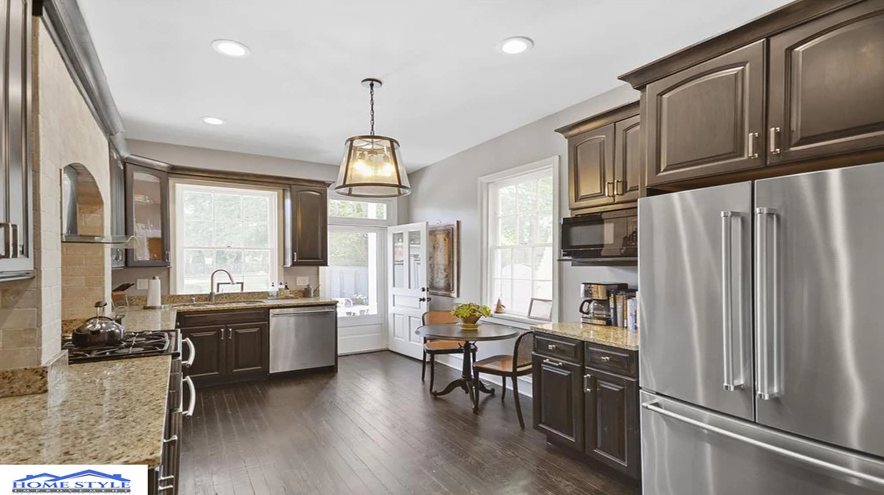 Home Style Improvement has been a leading name for home improvement services in Frederick since 2005. Powered by Top Rated Local®, this company is insured, licensed, and bonded.
Home Style specializes in remodeling services, including concrete flooring, drafting, glass block installation, tile installation, etc., for baths and kitchens. The firm is currently active in the areas of Bethesda, Mapleville, Potomac, Chevy Chase, Urbana, and several other neighboring communities. Home Style is also a proud recipient of 2019 Best of Houzz Service Award. 
Home Style Improvement Reviews
We were very pleased with the bathroom remodel by Home Style Improvement. They were personable, professional, and stood by their word. The work is quality and our bathroom looks incredible. We highly recommend Home Style Improvements.
BT Martin Contractors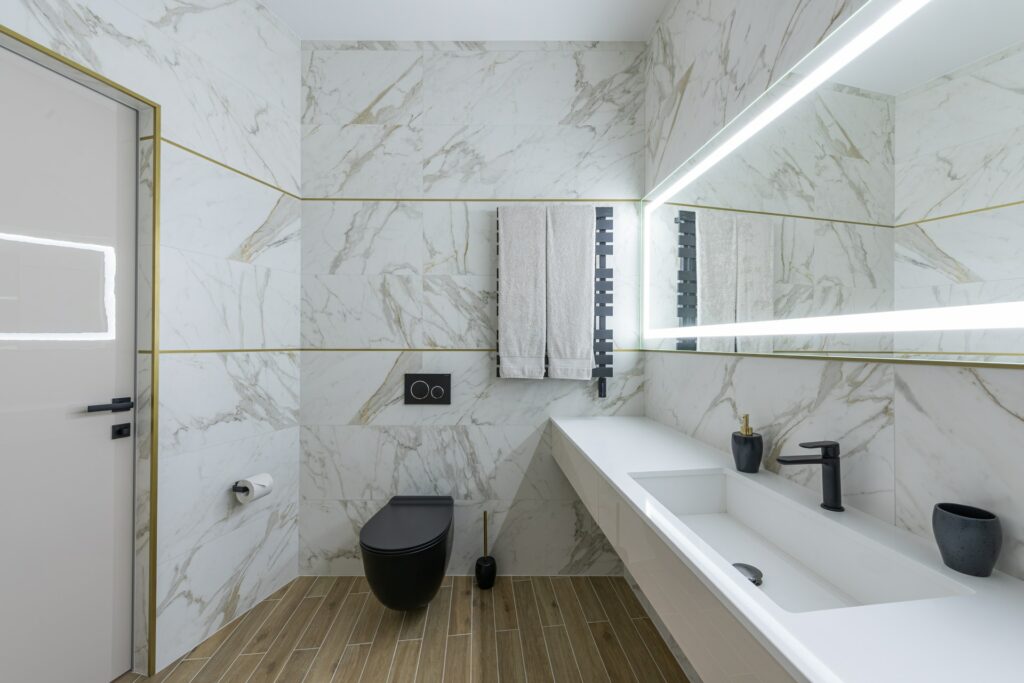 BT Martin Contractors, Inc. has been in business for the past 30 years. The company offers a variety of kitchen and bathroom remodeling solutions to residents in and around Frederick. They also serve the metro Washington DC area. Repair and modest installation services are included in their package. The team is also capable of handling commercial renovations. Their other services include painting, drywall installation, and repair, facility upgrades, etc.
BT Martin Contractors Reviews
Wow! Amazing quality of work. Flawless. These gentlemen perform at an extremely high level for reasonable prices. Dan & Ben have insight and vision that ensures your remodel will be perfect upon completion. True craftsmanship with a high level of detail. Absolutely impeccable with a true "Team" that will provide any facet of a remodel. Highly recommend.
Mid-Atlantic Tile, Kitchen and Bath, LLC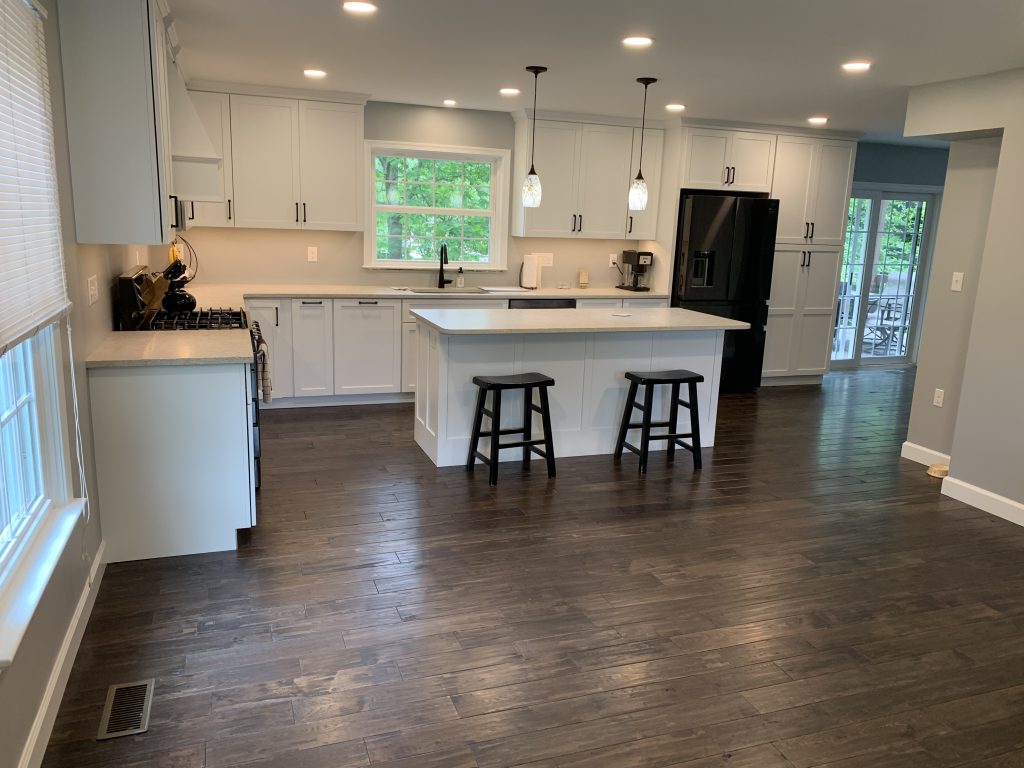 Founded by Bryan Boswell in 1999, Mid-Atlantic Tile, Kitchen and Bath, LLC is a full-service remodeling company. They serve Frederick County and its surrounding areas.
Mid-Atlantic offers a wide array of services, from basic consultations to product selections to full-scale home renovations. Its primary services include kitchen designs, bath designs, custom bath vanities, cabinetry, flooring, and custom shelving.
Mid-Atlantic Tile, Kitchen and Bath, LLC
You know when you go to a showroom and suddenly you know they will take care of you? Like your family is not just a client? MidAtlantic Tile is that place! They have an amazing staff and showroom! Heather L. helped our family determine our needs and a few extra wants for our kitchen renovation. Her sense of style and practicality allowed for a design both gorgeous but also efficient for our family's growing needs. From cabinets to countertops to flooring and backsplash, Heather L. at Mid-Atlantic Tile can provide it all or just select elements. She also knows how to add style within your budget, which was a huge plus for us. Thank you so much Heather for the time you spent with me and my family!
Sterling General Contractors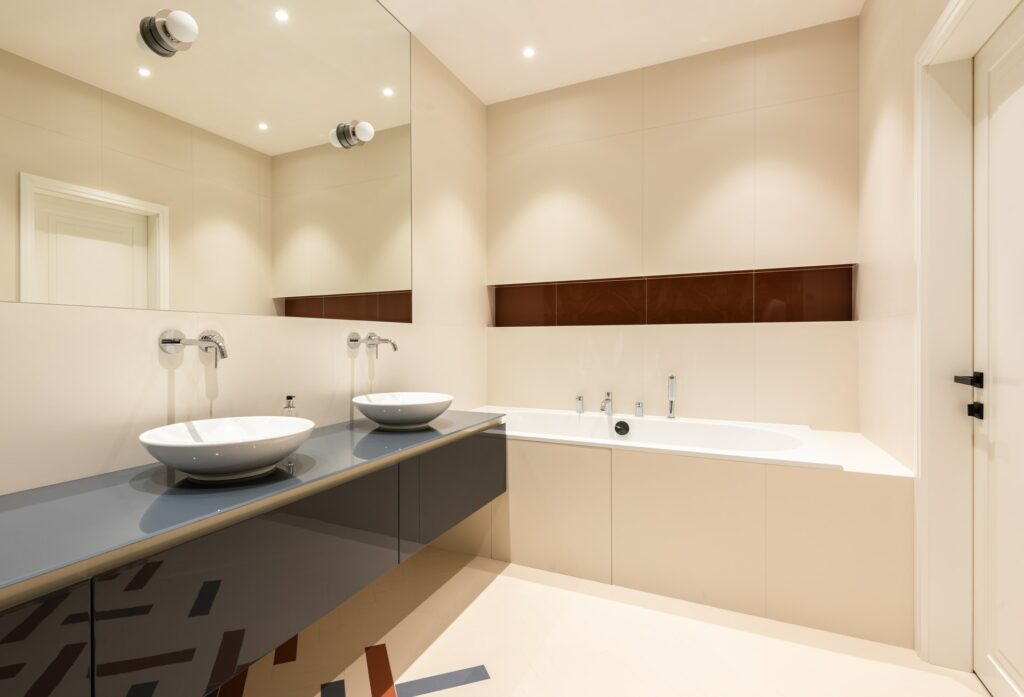 A legally registered, regulated, and insured company, Sterling General Contractors LLC was founded in 2004. The firm specializes in residential and commercial remodeling, and they serve clients from the counties of Montgomery, Frederick, Baltimore, and Howard. The team here is committed to providing high-quality kitchen and bathroom remodeling. Additional services include mold remediation, electrical repairs, plumbing, siding, deck & patio renovation, painting, roofing, etc. 
Sterling General Contractors LLC Reviews
Rolando and Omar and his plumber and electrician did an outstanding job on our bathroom install and kitchen floor replacement. They installed new flooring, all bathroom fixtures, painted, and left nothing unfinished. The quality of their work was top-notch.

Furthermore, the team from Sterling was professional, courteous, respectful, responsive, and easy to get along with.

I would use their services again without hesitation and look forward to calling them for our next project!
David's Remodeling Services, LLC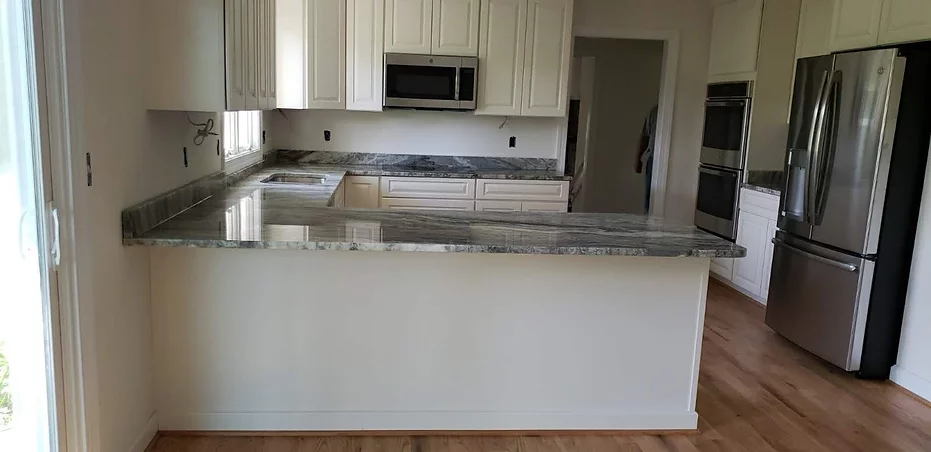 David's Remodeling Services LLC is a residential and commercial remodeler serving the counties of Montgomery and Frederick. With 10+ years of experience in the industry, ​​the firm specializes in various services, including hardwood flooring, bathroom & kitchen remodeling, painting, drywall installation, granite countertop installation, etc. 
David's Remodeling Services LLC Reviews
David's Remodeling has remodeled my outdated kitchen to a beautiful modern and timeless kitchen. I love it!! They recently did our guest bath and same experience, they are professional, meticulous and hardworking. Very polite and a delight to work with. We recommend this company 100%!
Albaugh and Sons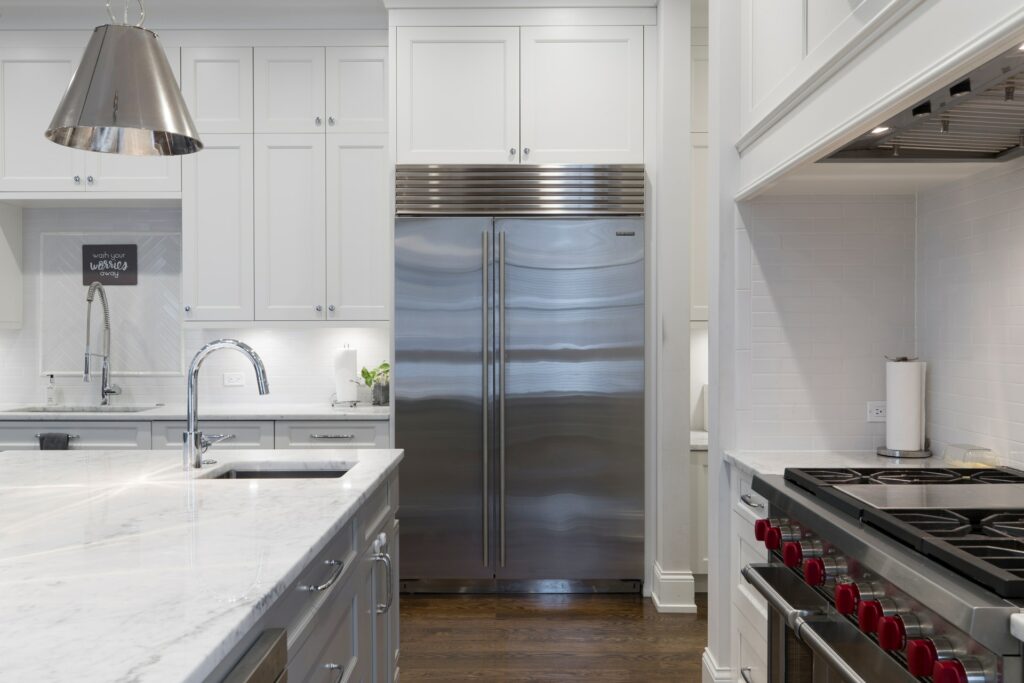 Albaugh and Sons offer a variety of remodeling services to residents of Frederick, Carroll, and Washinton counties. The firm specializes in residential fence installations, home remodeling, deck building, skid loading, and painting. The professionals at Albaugh strive to provide high-quality craftsmanship at affordable rates. 
Albaugh and Sons Reviews
Albaughs completely remodeled our master bathroom. From Brook's first visit out to help us with the design, to Austins project management and great team, we were happy from start to finish! Custom built in's around a luxurious tub. Large, beautiful shower and storage to spare in our new vanity!
Dorman Home Remodeling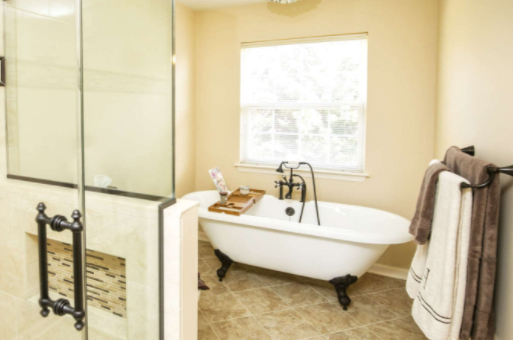 BBB-accredited Dorman Home Remodeling has been in business for over 35 years. The firm specializes in room additions, kitchen & bath remodeling, basement refinishing, deck & porch renovation, home office remodeling, and outdoor projects. Dorman boasts of a 2,000+ sq. ft. design facility that is more like a house show! 
The company is a proud recipient of multiple awards, including Best of Houzz Service awards, NARI's prestigious Contract of the Year awards, Best of Frederick (2012-18), and FCBIA's Award of Excellence. It has also been recognized by the National Association of Homebuilders Remodelers (Washington, DC). Dorman is certified in both Aging-in-place and Green Remodeling designations. 
Dorman Home Remodeling Reviews
We used Dorman Home Remodeling to design and build a backyard oasis. We had so much fun choosing each material along the way! From stonework, to deck building, to lighting, we were extremely pleased with the workmanship and breathtaking outcome! We highly recommend this dedicated professional team!
Talon Construction Inc.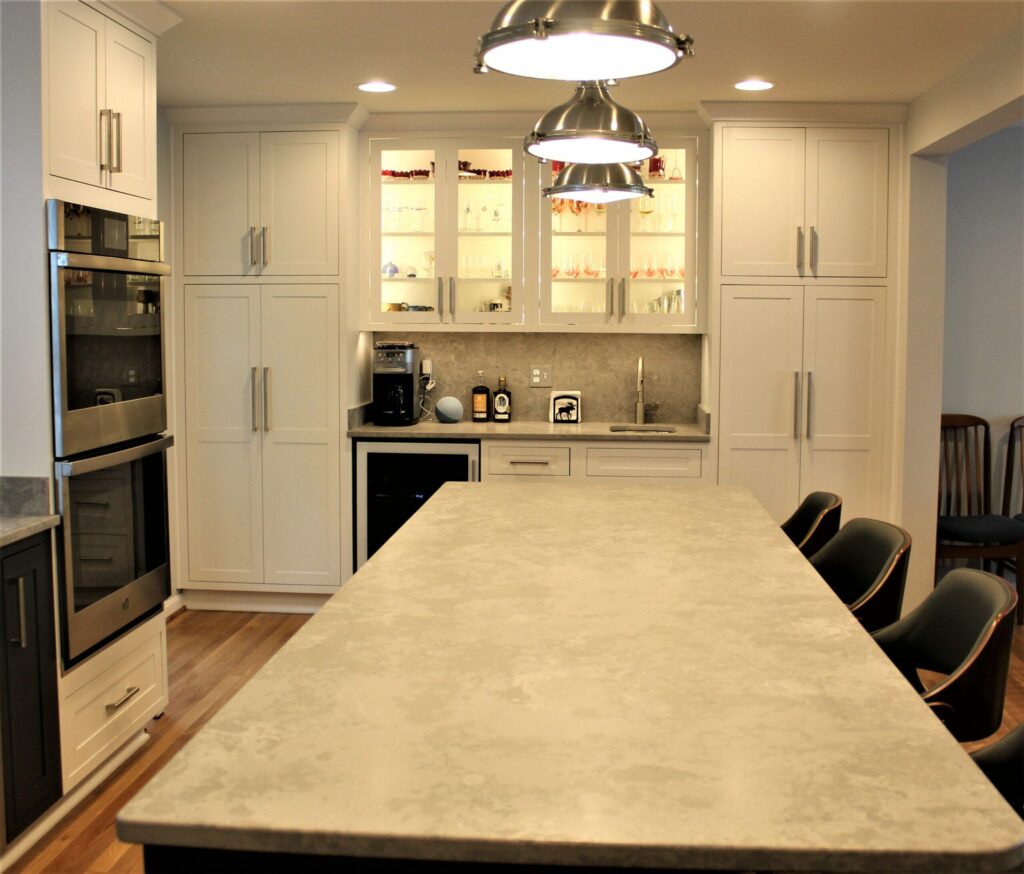 Based in Frederick, Talon Construction Inc. has been in business for 15+ years, specializing in residential construction. It offers a variety of remodeling services, from home additions, kitchen & bathroom renovations, basement refinishing, etc.
Talon's work has been voted Best of Frederick for 14 years in a row. It is affiliated with the National Association of the Remodeling Industry and Better Business Bureau. The company has also been consistently featured on Angie's List and Houzz for its impeccable service. Moreover, it is a licensed company and offers a warranty on its services. 
Talon Construction Inc. Reviews
I really enjoyed working with Talon Construction–from the design phase to the final walk through, they were professional, knowledgeable, responsive, and communicative. When I contacted them about a job, they followed up with me immediately, and they were upfront about their costs and cost drivers. They employ experienced professionals who pay attention to detail, and Eddie–my main point of contact–was in constant contact with me the entire time they worked on my condo. They remodeled two bathrooms and painted the interior of my home, and I'm so happy with the results. Everyone involved (Eddie, Ed, Val, Jake, Keith, Hal, John, Davey, others) was friendly, answered my questions, and did their jobs well, and I would hire them all again in a heartbeat.
Reico Kitchen & Bath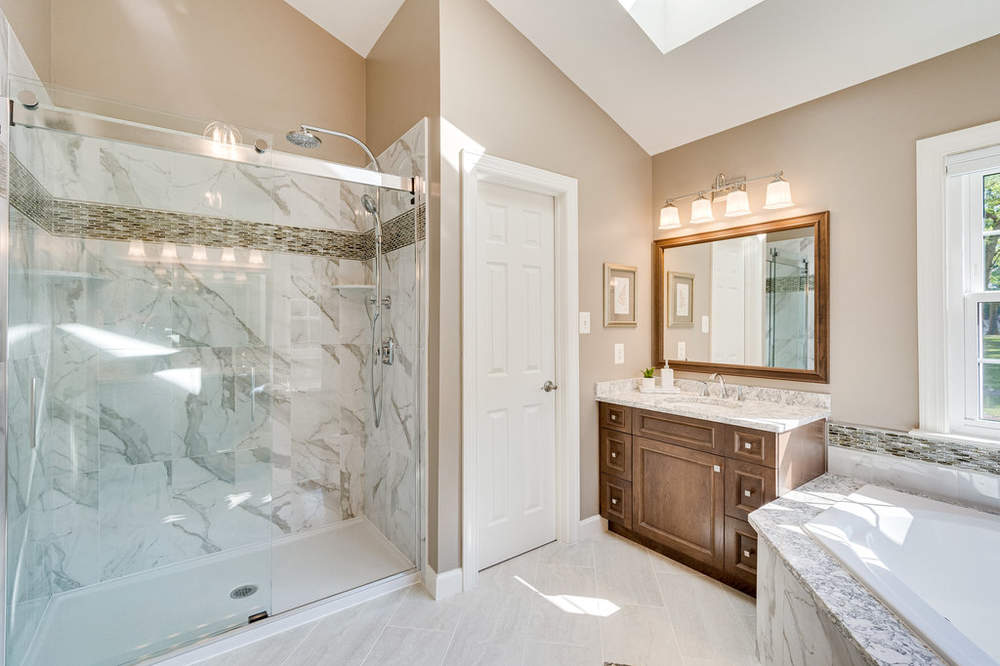 Reico Kitchen & Bath has an industry experience of 70 years. They offer remodeling solutions for both kitchens and bathrooms. Besides that, the firm offers cabinets, countertops, fixtures, appliances, and even accessories. They have a total of 23 showrooms spread across North Carolina, Maryland, Delaware, Pennsylvania, and Virginia. Reico is affiliated with the National Kitchen + Bath Association and the National Association of the Remodeling Industry. The company is a recipient of 13 Best of Houzz Service awards and 5 badges. 
Reico Kitchen & Bath Reviews
After many years of living with a horrible master bathroom I decided it was time for a change. My contractor suggested working with Sheri Brown at REICO. She took very detailed measurements and walked me through several suggestions / ideas to complete the project. Her input was much appreciated. The end project was by far better than expected. Bill also was good at keeping me updated on the order status and coordinated with my contractor for delivery. Now a year later and new condo I'm working with REICO again to refresh my master bathroom in the new place. Again, the REICO (Evelyn & Bill) took their time to review ideas, colors, measurements and drawings. I can't wait to see the end product.